Many of the world's future entrepreneurs and their era of entrepreneurship are currently waiting in a dorm room studying and learning. They might not all graduate, because as I experienced, the cost of staying in school can become greater than the benefits gained outside of it if the right opportunity presents itself.
Each summer for the past few years, I've organized the largest Silicon Valley event for college interns — Internapalooza. Interns are primarily college students who are spending their summer working for companies like Google, Facebook, Snapchat, and Twitter before going back to school in the fall.
Here are seven pieces of advice I'd give to college students and interns who are currently working on a startup or interested in pursuing entrepreneurship in the near future.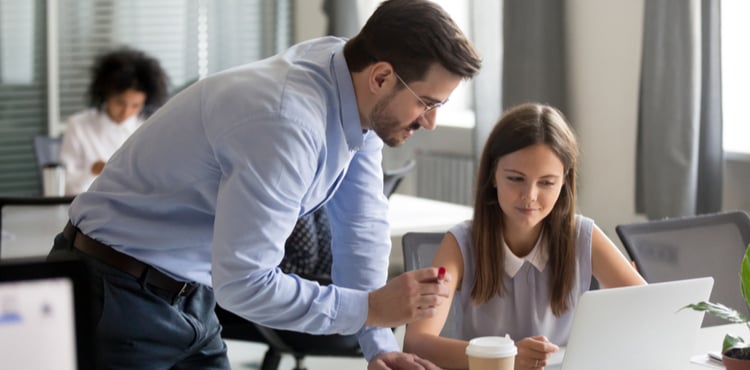 1. Once-in-1.a-lifetime Opportunity > Degree in the Next Four Years
Move to San Francisco to start a company with my co-founder and take $1M in investment or stay in school at the University of Illinois? It seems like a no-brainer now, but it wasn't easy to leave school for the startup world several years ago. My decision came down to which opportunity I thought I would someday come to regret passing up more. Since I can always go back to school later in life to get a degree, I knew I had to seize the startup opportunity I might never have again.
Degrees don't determine success — only your efforts will. If you have a once-in-a-lifetime opportunity, take it. You can always go back to school. Even if you fail, the experience will likely teach you more than any course could.
2. Take a Break From Studying and Meet Someone
The most valuable resource at your school isn't the books or lesson plans; it's the community of students, teachers, alumni, and others. Too many students succeed in class but fail in taking advantage of the opportunity to tap into the people all around them. The experiences you have and people you meet will likely have a greater impact on your future than a book, aced test, or well-written case study will. So if you choose to stay in school over an early business opportunity, which you probably should unless it's truly once-in-a-lifetime, get out as much as possible to meet people and build relationships.
3. Take Risks
There's no better time to take risks than when in college. You have few responsibilities and millions of opportunities everywhere you turn, and unless you're committing crimes, your mistakes can be corrected more easily than when you are out in the "real world."
I once skipped a day of classes with a friend to drive an hour to sneak into a private event. I met the entrepreneur and Interns who was the keynote speaker, and he was so impressed that we took that risk that we kept in touch. He later played a big role in our fundraising efforts.
So take a chance — enter that startup competition you feel like you don't have a chance to win, skip a night of studying to attend a networking event that looks promising, and quit your part-time job at a bank to pursue the startup you can't stop working on. It might just lead to some unanticipated chance or boost to your career that you would've otherwise missed.
4. Never Eat Alone
Simple shifts in your life can make a huge difference. Never eat alone. Whether you know the person or not, the conversations you can have while eating can lead to friendships, business relationships, ideas, and opportunities. You might catch people off guard by asking if you can sit next to them to eat in the cafeteria or at a Starbucks, but the conversations you have will also help you become more comfortable talking to anyone, and knowing more people is never a bad thing.
5. Stay Connected with Your Surroundings
A day-trader has to know and be aware of the activities of hundreds if not thousands of stocks to recognise an opportunity and then grab hold of it. Like a day-trader, to recognise opportunities, you have to be aware of what's going on around you. Spend less time with your earbuds in and glued to your phone and more time observing what's going on around you to see when something is worth taking advantage of. Look at the flyers posted on a coffee shop bulletin board, stop in a business or co-working space you've never visited before, see what events and shows are going on at your school and in the community — stay connected with your surroundings.
6. Ask for Things Others Wouldn't
People who get what they want are willing to ask for it, and willing to work harder than anyone else to make the most of it. If you don't ask and grind for what you want, even if they seem like a stretch, you won't get them. Reach out to entrepreneurs you admire to interview them on how they got to where they are. Be curious and put yourself in uncomfortable situations where the odds are stacked against you — after all, that will be a significant aspect of your life as an entrepreneur.
7. Find Ways to Be of Value to Others
The best piece of advice I can give any intern or college student is to find ways to be of value to others. As a Intern, it can feel like you don't have much to give, and this often prevents students from asking themselves what they can do to add value to potential mentors — missing out on opportunities to build strong relationships.
A mentor (or several) can make all of the difference when building a startup. Their time is valuable, and they likely have many opportunities to help other young entrepreneurs. One thing that can separate you from the pack of others trying to get a small piece of their time is forming a relationship where mutual value is exchanged.
Brainstorm ways you can provide value to them and present what you came up with or what you have to offer when you introduce yourself to him or her. For example, when I wanted an internship at an investment firm, I detailed how I would evaluate prospective investments. This showed the firm that I was serious about the position and gave them value in seeing how a teen with my background would evaluate companies.
There are an unlimited number of ways you can bring value to a company or a person you want to connect with. You can redesign the company's website logo, volunteer to work for them for free for a couple of months as an assistant, or just ask them to see how you could add value to them. The more you can help others, the more they will be willing to help you, which will make you even more valuable to them.