Today, the most excellent fitness apps are in excellent everyday use because many people prefer working out at home rather than going to the gym. These top Health and Workout Apps to Download are super effective and save a significant amount of time, money, and effort. If you want to stay healthy and fit but do not want to join a gym, these apps can help you achieve that.
The top fitness and workout apps hold you active throughout the day by enabling you to do regular exercises and activities. The rest of the top fitness apps now in India are beneficial, and we can download them for both Android and iOS smartphones online.
You can also examine the app's interface to see if it is simple to use or not. The above are some of the most excellent free fitness apps, as well as commercial ones.
Aaptiv Fitness App:-
Aaptiv provides one of the best training and fitness workout sessions at your comfort. You can subscribe to audio fitness sessions and classes led by experienced trainers at any time. It also has a variety of music tracks to keep you motivated and in sync. Strength training, stretching, running, race training, yoga, and other workouts are provided.
Every week, new classes are added. This application is available for download on Google Play or even the App Store and is ideal for users of all fitness levels.
What We Appreciate About Aaptiv:

Thousands of sessions are available

Weekly and monthly plans are provided

High-Intensity Interval Training is also available

Many playlists with Motivational music

There is also a lot of playlists with motivational music.
Keelo:-
Keelo is a favorite workout app for individuals who want to do muscular strength and conditioning exercises. It has a full-body workout program that combines cardio, strength, and conditioning into a single workout. Users can also get personalized workout plans through the app. we can use this program at home or the gym.
It has both free and paid features. By registering, you can allow entry to the premium features. It's available on android and iOS devices. It is one of India's top Health and Wellness Apps for 2021.
What We Like About Keelo:-
high exercise videos

Free email coaching

Suitable both for experienced and beginner

Players new workouts are added regularly
Sworkit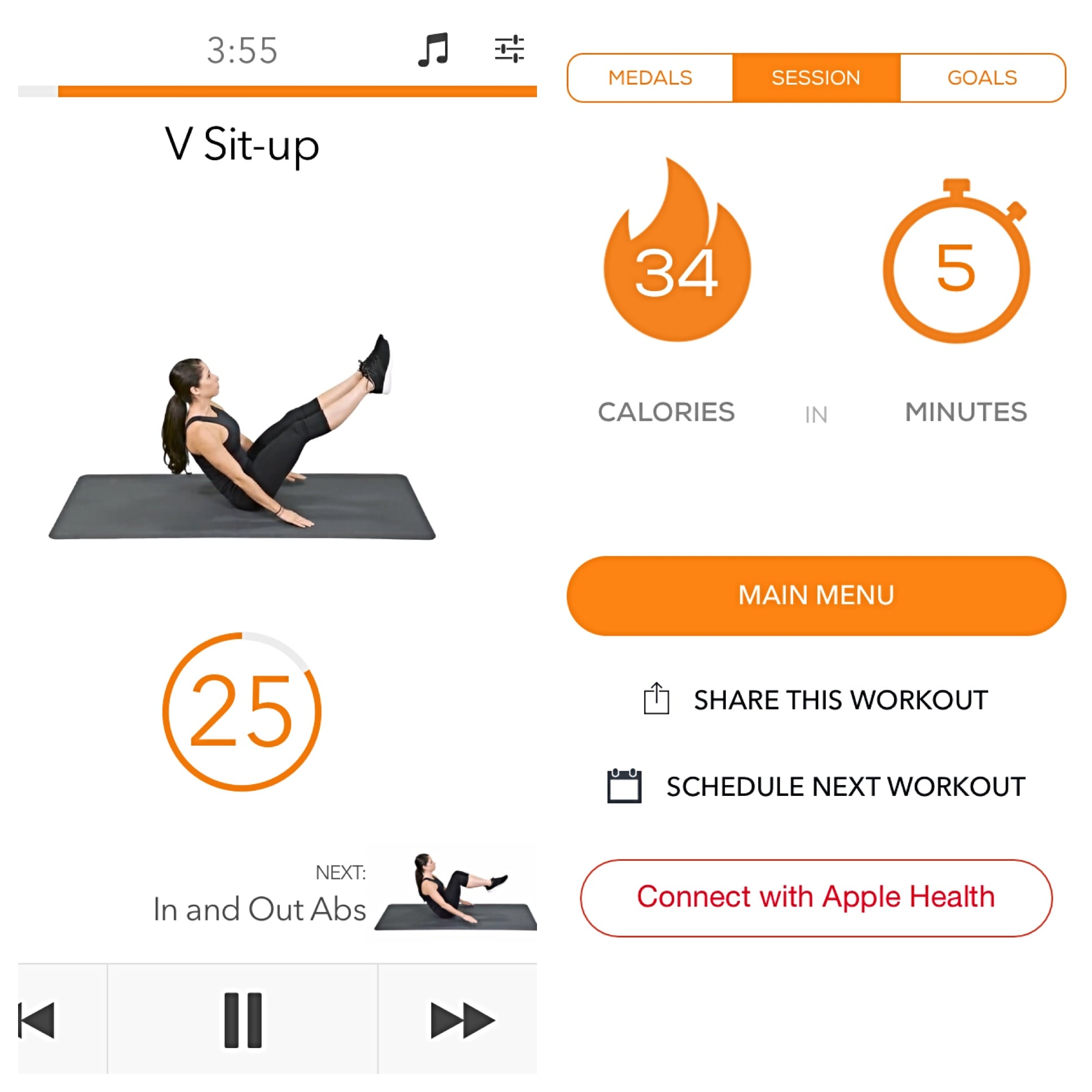 Keelo is a top-rated workout app for high-intensity exercises. Sworkit is a popular workout application that provides high-quality workouts and training on the run. Many people have used Sworkit to get gym-like training at home or wherever they are. It aids in the restoration of health, fitness, and weight loss. It can be linked to Google Fit, keeping track of your activity and the calories you burn.
This app is available on the Google Play Store for Android and the App Store for iOS. This app offers a variety of free and paid content.
What We Appreciate About Sworkit:-
There are 6-week courses available.

HIIT, cardio, yoga, weight loss, and other activities are also general.
Strong Lifts 5X5
One of the most effective workout plans and planner apps is Strong Lifts 5X5. This program will act as your coach, taking you through each StronLifts5X5 training plan. It allows you to keep track of your daily progress and includes various valuable routines for beginners and experts.
The app is available for Android devices and IOS in the Google Play Store and App Store, respectively.
Strong Lifts 5X5 has a lot of features that we like.
Great interactive planner, timer, and tracker

Weightlifting plans for experts and newbies

Graphs, trackers, and planners also are available

This app is included Best Fitness Apps For 2021 list.
Jefit
Jefit is a great workout and training apps that want to stay fit anywhere and at any time. Special features in the app help track and record your progress, which can help you set future fitness goals. It allows making the most of your gym time. The app is designed to encourage users to achieve more by paying them for being consistent.
It's available on Google Play Store and the App Store.
What We Like About Jefit
Video sessions on workout demonstrations
Tools such as timers, supersets, logs, notes, and more
we may also use it on the web
Personalized fitness programs
Trifecta
Trifecta is a popular workout and fitness application that combines the best features of fitness, education, and nutrition into one app. It has over 750 workout sessions and over 400 food products in its database for its consumers' healthiest and best nutrition. It is one of the most excellent exercise apps for the gym and at home, and anyone can use it.
This fantastic app is available on your smartphone.
An extensive food database helps keep calories in check
It has an extensive workout library with over 1000 videos
Cardio exercises are available
Tracking features are also available
Seven- 7 Minute workouts
For those looking for HIIT, bodyweight, and other workouts, the Seven – 7 Minute Workout app is the best choice. The unique feature of the application is that all of the activities are now only 7 minutes long. It's a goal-oriented app that's easy to use. You shouldn't need special equipment to use this app to exercise.
What Do We Enjoy About 7-Minute Workouts?
Daily 7-minute exercises are available;
Create personalized training regimens;
Compete with friends for motivation and pleasure;
Join the 7 Club for more features.
Workout for Women
Exercise For Women is among the most popular workout apps for women at home and in the gym. It's one of the most popular apps for female fitness, weight loss, and health, and you can use it at home or the gym. It is a free app that's also developed mainly for women. It entails full-body workouts aimed at enhancing certain body parts.
Both Android and iOS users can download this software.
What We Like About Women's Workout
It's free
It's specifically designed for women
It's easy to use and effective
It's a beginner-friendly app
Home Workout – No Equipment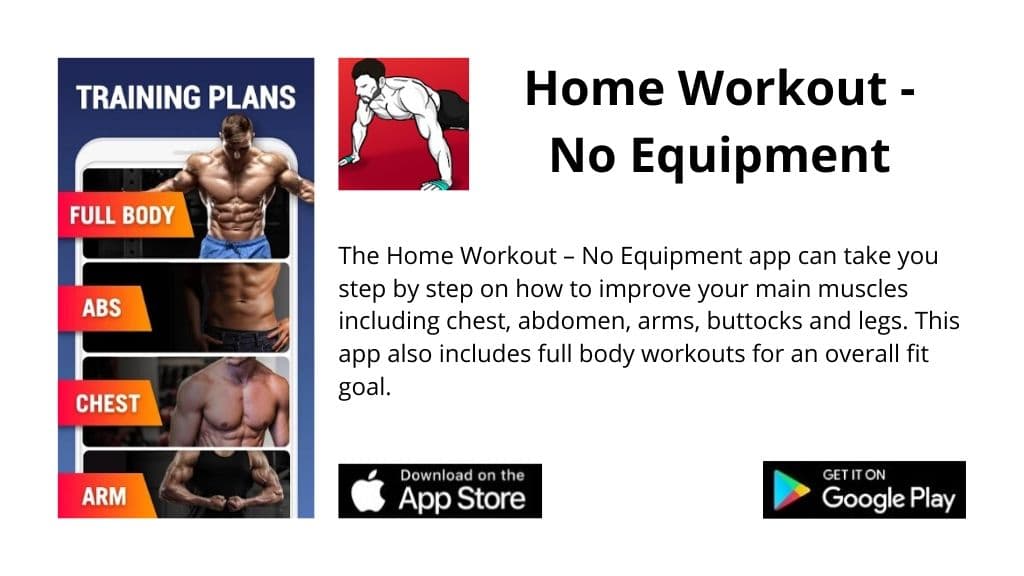 You may exercise at home every day without using any equipment with the help of a Home Workout. They offer daily workout routines that target all of the major muscle groups. You can maintain your health and fitness at home without going to the gym using this training software.
Experts created the workouts in this program, and you can also find warm-up routines and informative videos and guidelines. It's available on Android and iOS.
What We Appreciate About Home Workout – There is no equipment available.
Stretching and warm-up routines are offered; Premium workouts are free; automatic recordings of training activities are kept; a chart to measure weight trends is also available.
Cure.fit
Cure.fit is a fitness and lifestyle software that helps users maintain overall health through workouts, meditations, yoga, diet, and other activities. You can watch live yoga and fitness sessions on this app. You can obtain professional coaching, compete with other users, and track your progress on Cure.fit.
Although there are many free benefits on this app, you may get more features and facilities by subscribing to their monthly or yearly plans.
Cure.fit has a lot of features that we like.
Attend live fitness and training sessions
Exercise videos and sessions are available
Locate the closest cult. Fit locations Check out healthy and tasty recipes
Mind-Body workouts are available with a subscription.
This app is one of the Best Health and Fitness Apps in India.
Article Proof Read & Edited By Shreedatri Banerjee