The government of India has to assist parents of girls' children with various welfare programs because the expenses of her marriage are calculated from the day she is born in India. 
It is so expensive to marry and have a dowry in India that girls' children are often treated as liabilities by society and their parents. It is still common for underprivileged girls to be taught household chores rather than a school to become 'good wives.
When girls reach puberty, India has a high dropout rate. Several government schemes in India are designed to address these issues and raise awareness of the importance of educating girls.
In remote areas, child marriages are allowed even though it's against the law in the country. India's government offers four programs to help girls:
Sukanya Samriddhi Yojana
Sukanya Samriddhi Yojana (SSY) was launched in 2015 to promote the welfare of girl children.
The book encourages parents to invest and build funds so that the girl's children can afford their future education and marriage. 
What are the details of the scheme?
Investments are made in multiples of 150 rupees for the first investment of 250 rupees and multiples of 150 rupees after that. It brings the annual investment to 1.5 lakhs. Following that, the amount matures after 15 years, after which it is ready for withdrawal.
As a result, you would have 43.5 lakhs compounded in your account if you were to invest 1.5 lakhs every year for 15 years at the current interest rate of 7.60 per cent. It is accurate since the money will only mature if invested in those years, as the girls will be ready for college when the money grows. 
Sukanya Samriddhi Yojana: Benefits to be reaped
As a result of tax-exempt status under section 80C of the Income Tax Act, this scheme has a triple exemption. The invested money is tax-free, interest earned is tax-free, and matured money is tax-free under the triple exemption.
Many parts of the country still limit the future of girls to marry. Parents can use this plan to gather money for marriage expenses and pay for the education of their daughters, which is often overlooked.
It is easy to get the application form from any India Post Office or commercial bank that the government has approved.
The scheme has some drawbacks.
Inflation may make this scheme unworkable. In 15 years, the value of 40-50 lakhs today won't be the same.
It is also impossible to reach a threshold of 1.5 lakh rupees per year for those living below the poverty line and those from low-income groups.
Parents of girls from low-income families are already concerned about many things. A girl's child might be more feasible for her parents if she works (as domestic help) than if she attends school, depending on their earnings. 
Balika Samriddhi Yojana
A central government scheme to assist financially vulnerable girls in our society is Balika Samriddhi Yojana. This scheme ensures enrollment and retention of girl children in primary and secondary schools.
This program provides girls with better education and promotes the prosperity of their children.
The female child of a BPL family is eligible for the Balika Samriddhi Yojana. 
What makes Balika Samriddhi Yojana beneficial
In addition to preventing infanticide, the scheme aims to combat stigmas relating to the births of girls. According to the 2011 census, the child sex ratio is 940 females to 1000 males. Nevertheless, the situation in some Indian states is much worse.
Girls born in such circumstances do not get the happiness they deserve. Therefore, schemes like these are necessary to create awareness and remove all the stigma attached to girls' births. Programmes like this can motivate those who have daughters to raise them and help them be educated and self-sufficient.
As part of this program, girls will also be protected from child marriage by ensuring they reach the legal age for marriage before they are married off.
By participating in this scheme, every girl child is cared for and trained in income-producing activities that will make her financially independent and break stereotypes to live her own life.
The scheme has some drawbacks.
Under this program, only girls who are living below the poverty line are eligible. The scheme will not cover daughters who live in unfavourable circumstances and are right above the poverty line.
Since girls' child infanticides occur in all sections of society, the scheme needs to be universal regardless of income level. 
Beti Bachao Beti Padhao
Betti Bachao Beti Padhao is the most popular of all the girl child welfare programs.
Several schools and universities endorse this scheme.
Many universities offer free concessions on registration and admission for female students to support the enrollment of female students for higher education.
"Save the Girl Child, Educate the Girl Child" is the slogan of this scheme, which celebrates girl children. Women are empowered by it, and it strives to create an ecosystem that promotes their empowerment.
Pre and postnatal safety is the purpose of this program. According to the 2011 Census of India, selective abortions based on gender persist in many parts of the country and are only getting worse. In this situation, a family learns the sex of the foetus through technology and then aborts the female. 
Benefits of Beti Bachao Beti Padhao Scheme
Girls benefit from this scheme by inheriting their family's wealth, being sent to school, and receiving a high-quality education.
Moreover, it provides girls with all the benefits they deserve and blocks all the discrimination and bias they face.
These programs ensure that women can survive and thrive in a safe environment.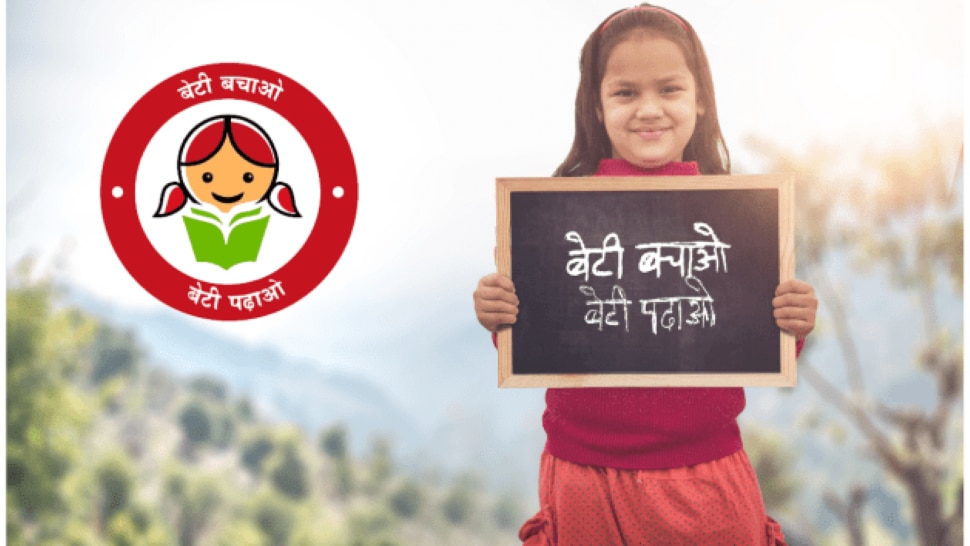 The scheme has some drawbacks.
In this scheme, three ministries are involved — the Ministry of Health and Family Welfare, Women and Children Development, and the Ministry of Human Resource Development. A scheme application often faces clearance issues, lack of coordination among the three ministries, or encounters administrative loopholes.
The monitoring on the ground still needs to be tight, no matter how beautiful the scheme looks. 
Ladli Scheme(Program)
According to the state's Ministry of Child and Women's Development, the Haryana government launched the scheme. A girl's birth is viewed as a bad omen in many parts of Haryana, where men dominate society. As a result, this scheme was launched to dispel the taboo surrounding the birth of a girl.
As part of this scheme, the state will spread awareness about protecting girls, thereby improving the sex ratio and improving educational opportunities for girls. 
Ladli Scheme: How does it work?
Those who are from Haryana or whose parents are from Haryana can take advantage of this scheme. A certificate of domicile is required.
Registration at an Aganwadi centre is the only way to receive this benefit. They must complete Ladli Scheme forms correctly. Five thousand dollars per year is covered by this scheme (per family).
Parents with two daughters in the family benefit from this scheme. Upon turning 18, parents can withdraw the girl's money from the Kisan Vikas Patra, and the mother's name is entered as the beneficiary of the Kisan Vikas Patra account.
The parents are immediately given the money in two instalments following the birth of a second child to have a girl child and ensure that their education is not interrupted (in the future).
In addition to curbing female infanticide, this scheme will encourage female childbirth and improve the quality of education for girls. Due to promoting equality, this scheme covers people of all ages, no matter their race, religion, or creed. Rather than discriminate against one state or another, it celebrates all-girl childbirths. A girl's child's overall socio-economic welfare is the main focus of their case. 
The scheme has some drawbacks.
There is no coverage for families with three or more girls under this scheme. When a state like Haryana skips the infanticide process, it often has more daughters than boys. As a result, these children's rights are further curtailed as they are forced into child marriage soon after to relieve their parents of the cost of raising them.
Article Proofread and Edited by Shreedatri Banerjee