For about a decade or decade and a half, the online gambling industry has been blooming in Europe. More than 3,500 casino sites are available and new ones are being launched every other day. While many claim the European market to be a saturated one, India just recently became a hot topic in the industry. This country has long been neglected due to its poor internet connections and low acquisition value of players.
However, as internet connections have improved, harsh regulations have hit several European countries and businesses have found it difficult to compete with each other, many have turned their eyes on India. A market relatively untouched which holds a population equal to all countries in Europe times two.
This leads us to the topic. Is now a good time to start an online casino in India? The answer is both yes and no. It's a complicated matter and to answer it, we have to look at several different factors.
The Legality
Currently, India has strict laws on gambling. Opening an online casino business within the country is not an option as you will be penalized for it. The law can, however, be easily bypassed by opening the business in another country. Many established gambling sites that have chosen to target India are located in Malta, while new ones that are more Asia-centric are located in the Philippines.
As long as the company is not located in India, it is not a problem to offer online casino services to Indian residents. There is no law against it. However, an important factor to consider is the potentially changing climate in the country. In Maharashtra, Andhra Pradesh, Telangana, and Tamil Nadu it is in fact illegal for residents to partake in online gambling. In other states it's fine, but this could quickly change.
Nevertheless, if you want to open an online casino, you will have to move out of India.
The Requirements and Costs of Casino:
Opening an online casino from scratch requires a lot of work and a big pile of cash. The things you need and the start-up prices for these include the following:
Casino games: $200,000 – $300,000
Gambling license: $20,000 – $200,000
Casino website: $1,000 – $5,000
Cash reserve: $200,000 – $500,000
On top of this, you will also have on-going costs such as:
Payment processing: $15,000 – $30,000 / month
Customer support: $15,000 – $25,000 / month
Licensing renewal: $10,000 – $15,000 / yeah
Marketing: $0 – $100,000
While expensive at first glance, many of these costs can be heavily reduced in one way or another.
Payment Methods
For the Indian market, UPI and NetBanking are by far the most commonly used payment methods. These are a must to offer to have any chance of generating players. On the other hand, debit cards like Visa and Mastercard are rarely used. Thus, these methods could be excluded to cut some costs.
It is true though that you wouldn't save that much by doing so. These payment providers only charge a fee per transaction, which in turn could be put on the player if you wanted to. Some casinos do this. 
Marketing
There are many ways to market a new online casino. The most cost-efficient method is to be promoted by affiliate sites. An example is being included on a top list of UPI casinos.
Affiliate sites are businesses that rank well on Google by rating and reviewing online casinos. Depending on their ranking, they can bring in thousands of visitors every day and when sites rank for search-terms such as "the best UPI casino in India", the visitors' intentions are clear. They want to gamble.
Making deals with affiliate sites to be listed on them is therefore an efficient strategy. It is often possible to work on a revenue share model alone, which means that they will earn a percentage of what the casino owner earns from each referred player. For this, an affiliate platform such as Netrefer is required. This is where all players that have signed up through the affiliate site are tracked.
Licensing
Gambling licenses come in many different forms. Some of the options include:
Curacao eGaming

Malta Gaming Authority

Gibraltar Gaming Commission

Philippine Amusement and Gaming Corporation
In European markets, having a European license is a sign of trust. This is not as important for the Indian market, which basically means that you could settle with the cheapest license. This would be the one from Curacao eGaming.
White Labels
An option of creating an online casino from scratch is using a white label. Put briefly, this is a purchasable package that comes with everything you need, allowing you to get started with your casino in no time.

Basically, you receive a template website that can be customized, which already has a ton of games on it. Payment processing and support is outsourced and handled by a third party. The application for a gambling license is simplified by leaving this to a team of professionals.
White labelling is not only a convenient option, but it is also much cheaper than starting a casino from scratch. The price tag could potentially land at $10,000. However, white labelling does come with its own drawbacks. Those who provide the service will charge revenue fees, which means that your income will be lower.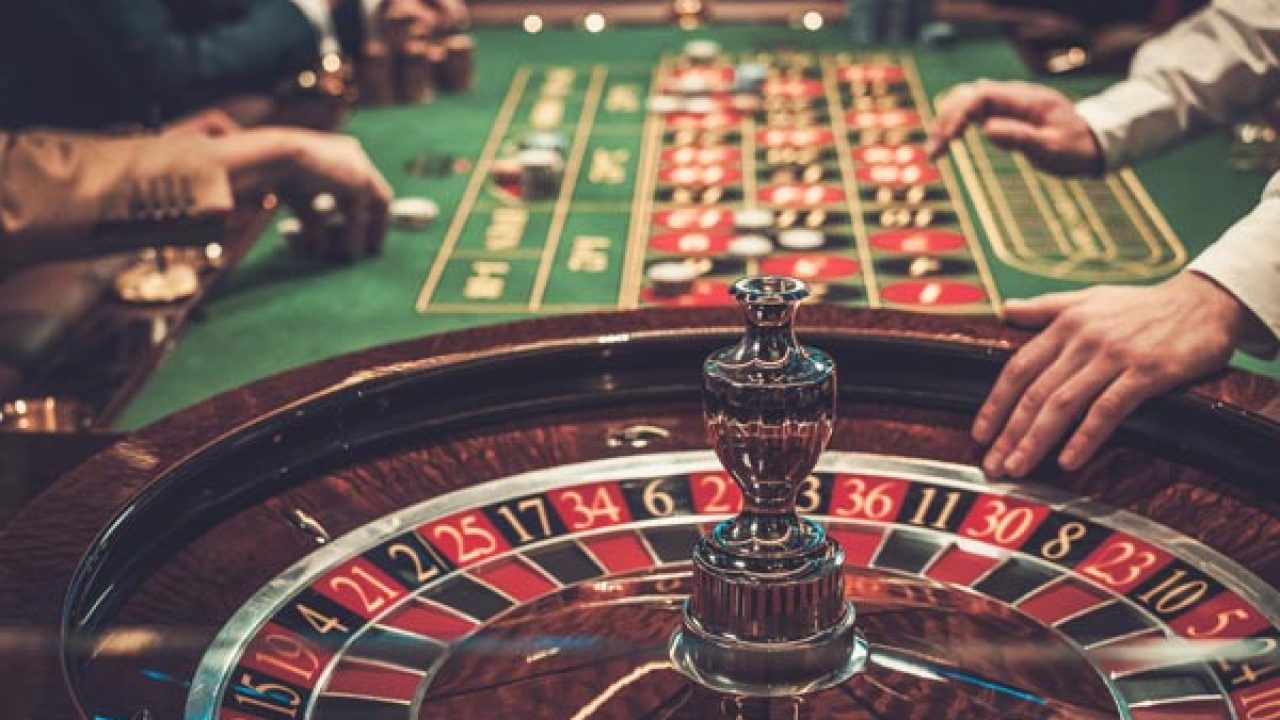 Earning Money
Online casinos make all of their profits from players who lose money on casino games. While luck always plays a role in a player's results, all casino games are designed to be in favor of the house. In other words, as a casino owner you will always win in the long run. The profit is around 2% – 4% of the money that a player wager. So, if a player stakes $100, the profit is estimated to be $2 – $4.
The entire online casino industry is currently worth $50 billion. If we divide this with the current number of online casinos, each gambling site is worth approximately $14 million per year or $1.2 million per month. Of course, this is not entirely true as more successful casinos have a bigger share of the pie.
Focusing on India only, it is also important to note that India is just a small part of the above. However, the market is rapidly growing. In 2016, the online gaming industry in India was valued at $543 million and in 2020 it had increased to $1 billion.
As the country is continuing its development, the value of the gambling industry is likely to keep rising. The only thing that can prevent this is lawmakers illegalizing online casino gambling. 
The more developed India gets, including easier access to fast internet and higher salaries that allow for a better standard of living, the more online gambling will increase. This is evident from looking at search-terms. For instance, in the past 12 months, searches on "casino online" have gone up 40% in the country.
Current Competition
Unfortunately, we don't know how many casinos are targeted towards India, but browsing the net it's clear that it's only a small part of all that exist. And by targeting we refer to things such as:
UPI being supported as a payment method

Rupees being supported as an account currency

Language and support being available in Hindi

Indian products being highlighted on the site
Making a rough estimation, we would say that only 4% of all casinos or roughly 150 online casinos offer the above. This is a very small number, especially considering the fact that India is home to 1.4 billion people. Thus, there is, without a doubt, money to be made from the Indian online casino market.
The Opportunities
As only a small number of online casinos are targeted towards India, one could possibly launch a site similar to any other and make it successful. However, for those who want to beat any competition, there are great opportunities to cease.
Teen Patti and Rummy are two highly popular games in India. Currently, there is no good site that we're aware of that is offering real money Teen Patti to be played competitively against other players. The only option is playing the game against a dealer in a live casino, which is not nearly the same thing.
Rummy sites come in plenty as this game is actually legal in India. Therefore, India based companies are allowed to offer it. However, none of these companies offer casino games as this is illegal and ironically, no good online casinos offer Rummy. Here's an opportunity to stand out as well.
Conclusion
With all things considered, entering the Indian online casino market is a medium to high risk and medium to high reward type of investment. The market is far from saturated and based on an increasing number of searches, more and more Indians are looking to gamble over the internet.
However, to make the most of it, one may have to act fast as established casinos already have their eyes on India. For them, making the transition of adding India as a target market in their already existing portfolio of sites is a lot easier than starting a business from scratch.
Other risk factors include laws that can change at any moment. Just recently, laws were introduced to ban online gambling in a couple of Indian states and more could follow soon. While seemingly unlikely to affect all states in India, every ban will affect revenue in a negative way.
Compared to Europe, one must also keep in mind that Indian players are worth much less. Simply because their wages are lower. At the same time, some of the costs of actually running an online casino are the same. Thus, the profit margins are smaller.
However, there are ways to cut costs and balance this out. For most entrepreneurs, using a white label as opposed to starting a casino from scratch would be the best option to enter the market.