Subrata Mukherjee is a name that will remain encrypted in golden letters on the pages of the history of Bengal Politics. On the very auspicious day of Diwali, the festival of lights, Mukherjee, one of the strongest pillars of Bengal State Government All India Trinamool Congress (AITC), died darkening the lives of his close ones, family and followers for the rest of their lives.
The 1960s marked the beginning of Subrata Mukherjee's political career as he first joined the Chatra Parishad as an activist. Chatra Parishad is a student organization that was then affiliated with the All India National Congress. He entered the world of politics by holding the hands of Priya Ranjan Dasmunsi, who noticed his organizational skills. Priya Ranjan Dasmunsi acted as his mentor and guided Subrata Mukherjee's political career.
Back in the time, both Dasmunsi and Mukherjee were said to be Indira Gandhi's two sons. The CPIM used a slogan to call them out "Indira dui Putra Priyo Ranjan o Subrata".
(Transl. Indira's two sons Priya Ranjan and Subrata)
Born on 14th June 1946, Subrata Mukherjee was just 24 years old when he started his political journey professionally. Without any political background in his family, he managed to pave his way through the layers of political ups and downs by the dedication and immense ambition. 
During the 70s, Subrata Mukherjee was the youngest member of the legislative assembly. He was elected from the Ballygunge Assembly Constituency. Later he was selected as the Minister of State under the ministry of Siddhartha Shankar Ray as the Minister of Information and Cultural Affairs. In 1982 he moved to the Jorabagan Assembly Constituency as Congress was defeated by the left front. Till 1996 Subrata Mukherjee represented Jorabagan Assembly, but later in the year, he was elected to the legislative assembly from Chowranghee.
Subrata Mukherjee's political career took a turn when he decided to join Mamata Banerjee and the All India Trinamool Congress in 1999.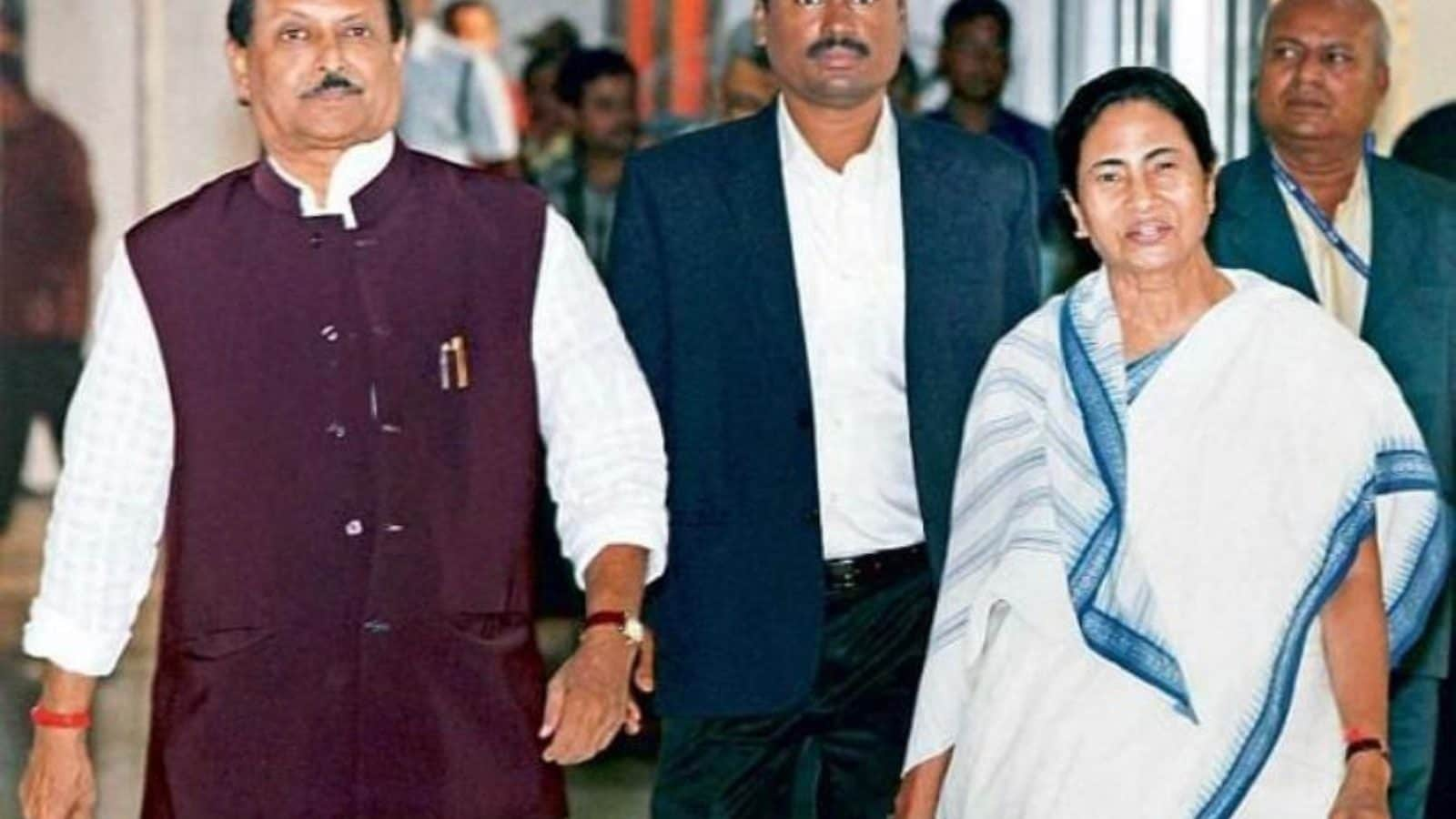 Right after this, in 2000, he was elected as the Mayor of Kolkata. The man had a clear vision and was highly ambitious. As mayor, he had amazing plans and ideas ensuring the development of the city. One major decision that he took back then was not resigning as a Congress member of the legislative assembly even after joining AITC.
After the civic polls in 2005, Mukherjee decided to quit Trinamool Congress due to issues with the party chief. He had contacts with the Congress and successfully hitched up alliances with several marginal players on the platform of "Paschimbanga Unnayan Mancha". Even though he got elected for the corporation, his party had to face a humiliating defeat. But since the man was a man of words, he served his tenure as the legislative member under Trinamool Congress till 2006.
Till 2010, Subrata Mukherjee kept facing defeat with election tickets for Congress till later in the year he rejoined TMC resigning the post of Pradesh Congress Working President.
In 2011 Trinamool Congress won the state election, and Mamata Banerjee got elected as the Chief Minister. Subrata Mukherjee was made the Minister for Public Health Engineering with the additional responsibility of Panchayati Raj and the Rural Development ministry replacing Chandranath Sinha. Gradually after 2012, he was made the president of the INTUC. Even though the 2019 Lok Sabha brought an unfortunate defeat where he lost against Subhas Sarkar, a BJP candidate in Bankura, he won with a huge margin in the 2021 Vidhan Sabha election from Ballygunge.
Throughout his remarkable political career, Subrata Mukherjee was a wise man, but in his personal life, he was a fun person to be with. After receiving the news of his demise, his childhood friends and close colleagues were interviewed by news channels where they recalled fond memories of how they got punishments from teachers back in school for being mischievous and how he was a light-hearted, happy person with a cheerful persona.
Mukherjee was admitted to SSKM with major cardiac issues on 24th October 2021. According to the doctors and insiders, his health improved, and the discharge date was confirmed by the doctors. A picture of him went viral where he was signing files sitting in his hospital cabin after he started feeling better. The internet world and his followers were amazed to see his dedication to his work. But, the wheel of fate spun, and the mishap occurred on 4th November 2021, drawing an end to an era of Bengal Politics.
On the night of 4th November, after receiving the news, West Bengal Chief Minister Mamata Banerjee visited SSKM immediately. While giving her byte to the media, her sorrow was visible. She said with a muffled voice how Subrata Mukherjee had been an elder brother to her. She mourned the loss saying, "I have been through a lot of storms in my life but this has no comparison."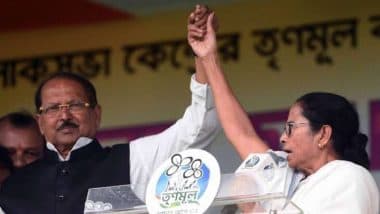 Before his last rites in Kalighat Keoratala Crematorium, he was taken to Rabindra Sadan, where he was paid homage by all his colleagues, friends, family, seniors and juniors. A lot of important people joined his last journey on Friday, 5th November, from SSKM to Rabindra Sadan. BJP leader Dilip Ghosh, CPM state secretary Surjya Kanta Mishra and Congress senior Pradip Bhattacharya were amongst the notable people present in the journey. Footballer Subrata Bhattacharya and actress Moon Moon Sen broke down while bidding farewell to their dearest friend. West Bengal Governor Jagdeep Dhankar came to pay his homage to his senior lawmaker at the West Bengal Assembly. Abhishek Banerjee was also present at the Crematorium ground.
Subrata Mukherjee received full state honours on Friday evening, 5th November 2021. He was honoured with gun salutes at Keoratala Crematorium. Marking an ending of a glorious political era, a great leader and a prolific politician closed his chapter making his presence immortal in the history of Bengal Politics.
edited and proofread by: nikita sharma