Uncategorized
Ashok Leyland Records Impressive Performance in Q4, Outlines ₹600-Crore Capex for FY24
Impressive Financial Results Reflects Ashok Leyland's Resilience and Operational Efficiency
Ashok Leyland Achieves Robust Performance in Q4, Sets Ambitious Capex Plan for FY24
Leading truck and bus manufacturer Ashok Leyland has showcased a remarkable performance in the fourth quarter of March 2023 and the full fiscal year FY23. The company has achieved record revenue, double-digit EBITDA, market share expansion, and substantial cash generation.
Ashok Leyland's outstanding performance can be attributed to significant volume growth and improved price realization, fueled by the robust recovery in the medium and heavy commercial vehicle market. This strong momentum has contributed to the company's overall success.
Furthermore, Ashok Leyland has declared a dividend of ₹2.60 per equity share of ₹1 each for the fiscal year that ended on March 31, 2023. This marks the highest dividend payout in the past three years, demonstrating the company's commitment to delivering value to its shareholders.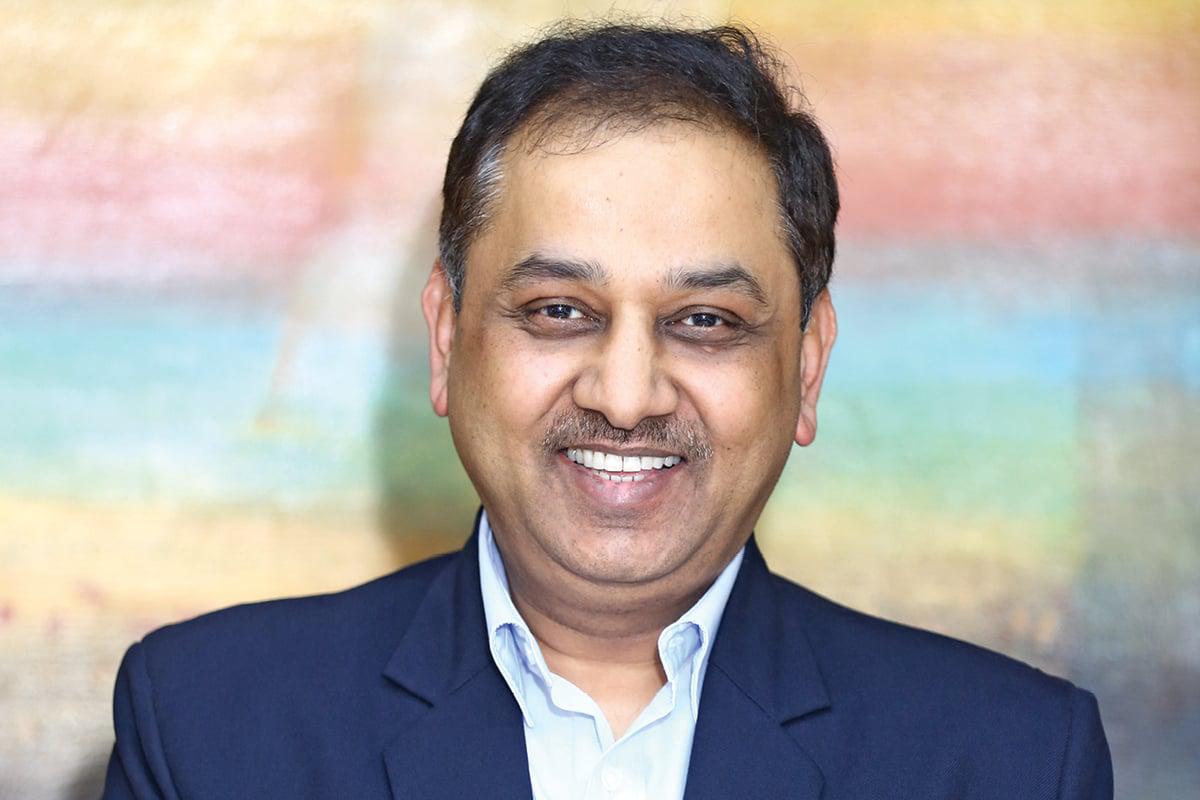 Shenu Agarwal, Managing Director and CEO of Ashok Leyland, expressed satisfaction with the company's achievements in FY23. He highlighted the positive outcomes across various aspects, including product performance, network expansion, price realization, cost reduction, profitability, and cash generation. Notably, Ashok Leyland's price realization surpassed inflation, indicating effective pricing strategies and strong market positioning.
Looking ahead, Ashok Leyland has outlined ambitious plans for the future. The company has charted a capex (capital expenditure) of over ₹600 crore for the fiscal year 2023-24, reflecting its commitment to driving growth and innovation in the industry.
Ashok Leyland's outstanding Q4 performance and its strategic focus on investment and expansion underscore its position as a leading player in the commercial vehicle sector. With strong financial results and a clear vision for the future, the company is poised to capitalize on market opportunities and deliver continued success.
The substantial growth in revenues can be attributed to the exceptional rise in domestic truck and bus volumes. In the March 2023 quarter, Ashok Leyland witnessed a remarkable 32% increase in volumes, reaching 37,811 units. This trend continued throughout FY23, with a remarkable 76% surge in volumes, totaling 114,247 units for the fiscal year.
The surge in domestic volumes indicates a strong demand for Ashok Leyland's trucks and buses in the Indian market. It highlights the company's ability to cater to the evolving needs of customers and effectively capitalize on market opportunities. The consistent growth in volumes further strengthens Ashok Leyland's position as a leading player in the commercial vehicle segment.
The record-breaking revenues achieved by Ashok Leyland in both the quarterly and annual periods underscore the company's robust financial performance and its commitment to driving sustainable growth. As the demand for commercial vehicles continues to rise, Ashok Leyland is well-positioned to leverage its strengths and seize opportunities in the dynamic market landscape.
The company's profit after tax (excluding exceptional and exchange gain/loss) in Q4FY23 stood at ₹695 crore, a significant rise from ₹431 crore in the same quarter of the previous year. Including exceptional items, the profit after tax (PAT) was ₹751 crore in Q4FY23 compared to ₹901 crore in Q4FY22, where the exceptional gain was boosted by ₹468 crore due to certain adjustments of write-backs and impairments.
For the full fiscal year FY23, Ashok Leyland reported a PAT (excluding exceptional and exchange gain/loss) of ₹1,295 crore, a substantial increase from ₹31 crore in FY22. Including exceptional items, the PAT for FY23 stood at ₹1,380 crore compared to ₹542 crore in FY22.
In addition to its strong financial performance, Ashok Leyland demonstrated robust cash generation. During the March 2023 quarter, the company generated ₹2,287 crore of cash, resulting in a net cash surplus of ₹243 crore. This marks a significant improvement from the net debt of ₹720 crore previously reported.
Ashok Leyland's impressive EBITDA growth, profitability, and cash generation highlight its resilience, operational efficiency, and ability to adapt to market dynamics. The company's focus on driving sustainable growth and optimizing its financial performance positions it strongly in the commercial vehicle industry.
In addition to its strong financial performance, Ashok Leyland has also made significant strides in market share and network expansion. The company's efforts in expanding its network in the Medium and Heavy Commercial Vehicle (M&HCV) and Light Commercial Vehicle (LCV) segments have led to improved market penetration and increased market share. Ashok Leyland's market share in trucks rose to 32.3% in FY23, up from 26.8% in FY22. The company has seen notable growth in market share, particularly in the northern and western regions, where it has reached nearly 25%, compared to 19% a few years ago.
Looking ahead to the fiscal year 2024, Gopal Mahadevan, CFO and Whole-Time Director of Ashok Leyland, expressed optimism about the growth outlook. The company anticipates favorable market conditions and plans to invest approximately ₹600-750 crore in debottlenecking for capacity augmentation and routine areas. Currently, Ashok Leyland's capacity utilization stands at 80-85% in Q4FY23, indicating that it can meet demand for the next 2-3 years without significant capacity expansion.
Ashok Leyland has also focused on expanding its presence in export markets. Despite a decline in exports for its peers in FY23, the company managed to marginally increase its exports to 11,289 units, compared to 11,014 units in FY22. The company aims to strengthen its product portfolio for exports and plans to enter new markets. In FY23, Ashok Leyland expanded into 10 new markets with 11 new distributors, and it aims to replicate this success in FY24. The company is currently targeting the GCC markets, Africa, and SAARC regions, with plans to expand to ASEAN markets in the near future.