Uncategorized
Top 10 Best Enterprise Mobility Companies In USA 2023
Top 10 Best Enterprise Mobility Companies In USA 2023
INTRODUCTION
Enterprise mobility in the USA in 2023 is the ability for organizations to leverage technology and mobile devices to improve efficiency, productivity, and customer service. This includes enabling employees to access company data and applications remotely via their own personal devices. This can provide employees with greater flexibility and convenience, while also increasing the speed of decision-making and reducing costs. Enterprises are increasingly taking advantage of this technology to increase employee engagement, reduce operational costs, and improve customer service.
The most popular solutions for enterprise mobility in the USA in 2023 include Cloud Mobility Solutions, Unified Endpoint Management Solutions, Mobile Device Management Solutions, and Mobile Application Development Platforms. These solutions allow organizations to securely manage and monitor mobile device usage, while providing features such as remote support, mobile application distribution, and secure access control. Additionally, these solutions help organizations enhance collaboration by allowing users to easily share information and collaborate remotely.
Another important aspect of enterprise mobility in the USA in 2023 is the use of analytics tools. These tools help enterprises better understand how mobile users interact with their applications and services, which can then be used to improve user experience, optimize processes, and identify areas of improvement. This can result in increased customer satisfaction, reduced operational costs, and improved overall performance.
Overall, enterprise mobility in the USA in 2023 is an essential part of any organization's IT infrastructure. By leveraging this technology, organizations can reduce operational costs, enhance user experience, and gain a competitive edge in the market.
IMPORTANCE
Enterprise mobility has become increasingly important for businesses in the United States in 2023. More companies are recognizing the value of allowing their employees to access data, applications, and other resources on-the-go, granting them the flexibility they need to stay productive while away from the office. This mobility can be achieved through various methods, such as bring your own device (BYOD), cloud computing, and mobile app development.
BYOD allows users to access company information and applications from personal devices, while cloud computing enables organizations to store data and applications remotely. Finally, mobile apps offer an efficient way to provide custom solutions tailored to the user's needs.
The impact of enterprise mobility is far reaching, improving business efficiency and productivity by allowing access to real-time insights, enhancing customer experience, and fostering collaboration. Furthermore, studies have shown that mobile technologies enable businesses to save up to 30% in costs, increase employee engagement, and improve customer satisfaction and loyalty. Companies leveraging these technologies enable their staff to work faster, smarter, and more productively.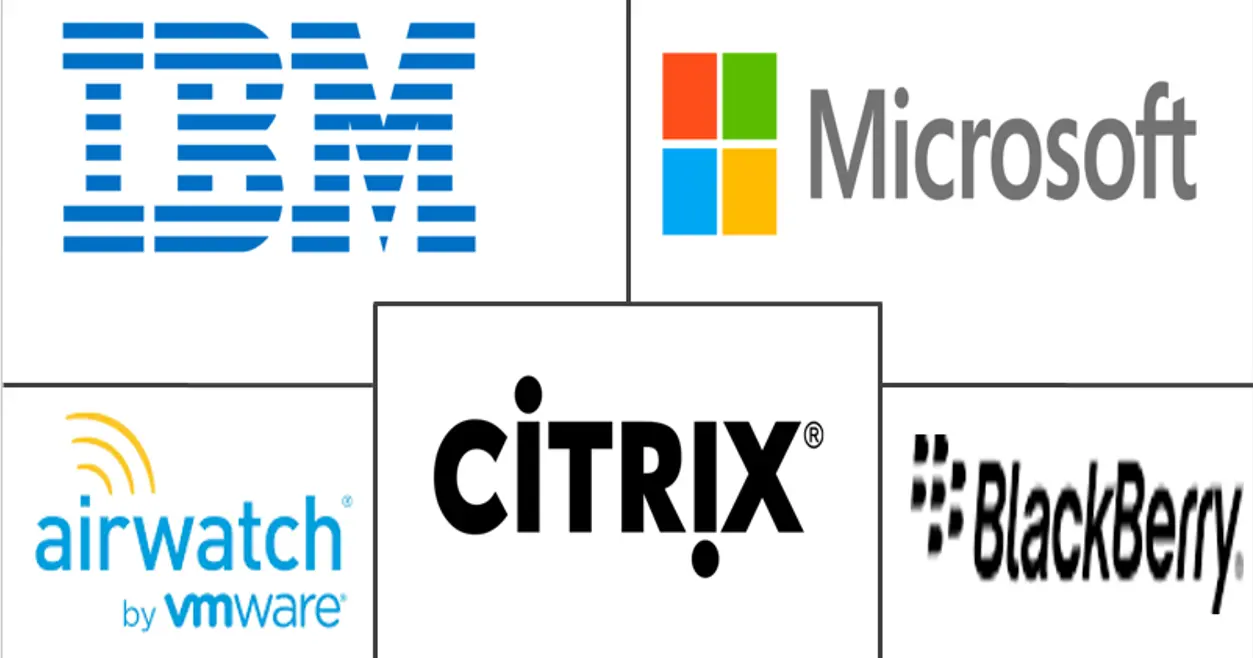 The use of enterprise mobility further increases security, as it allows for greater control over devices, data, and applications. With the use of mobile device management and encryption technology, businesses can ensure that their data remains secure across all connected devices. Additionally, employees are able to quickly access any updates or changes in company policies.
In conclusion, enterprise mobility is an invaluable tool for businesses in the United States in 2023. It grants users the flexibility and access they need to stay productive, while providing businesses with improved efficiency, security, and cost savings.
Here are the top 10 best enterprise mobility companies in USA 2023.
Microsoft Dynamics 365 – Microsoft Dynamics 365  is an intelligent business cloud solution that brings together ERP and CRM capabilities into one unified platform. With Dynamics 365, organizations can increase efficiency, gain insights and become more agile in their operations. The platform helps organizations to streamline and automate processes, gain actionable insights from data, and drive better engagement with customers.
Dynamics 365 includes a suite of apps for sales, customer service, marketing, field service, operations and financials. Each app is tailored to individual roles and industries, such as retail, manufacturing, nonprofit, and healthcare. Dynamics 365 also provides integration with Office 365 and other enterprise applications, allowing organizations to provide a consistent experience across all their systems.
In addition, Dynamics 365 offers pre-built connectors for common third-party applications like Salesforce, Oracle, and SAP. With Dynamics 365, teams can work together more efficiently, understanding how their work affects other departments and customizing their workflows to the needs of the business.
Amazon Web Services (AWS) – Amazon Web Services (AWS) is a cloud computing platform owned by Amazon.com, Inc. It provides a wide variety of services that enable its customers to deploy and manage their applications in the cloud. AWS offers services such as computation, storage, networking, analytics, databases, machine learning, mobile development, Developer Tools, IoT, Security, and more.
The company has hundreds of data centers located around the world, with more than one million active customers. AWS provides its customers with a secure, durable, and scalable platform to store and process data, allowing them to focus on business innovation rather than managing infrastructure. With its pay-as-you-go pricing model, customers only pay for the resources they use. This allows customers to save money while still having access to the latest technology.
AWS also provides its customers with access to a wide range of third-party tools, services, and integrations which allow them to customize their applications. AWS is constantly innovating to provide its customers with new services, features, and capabilities. This makes it an ideal choice for businesses of all sizes, from small startups to large enterprises.
Citrix Workspace – Citrix Workspace is a cloud-based platform that enables organizations to securely access and manage their applications, desktops, and data from any device or location. It provides a unified user experience across all endpoints and gives IT administrators tools to manage and control application access, virtualization, and personal productivity. Citrix Workspace helps streamline productivity and collaboration by simplifying the experience between users, applications, and devices.
With Citrix Workspace, users can access applications and desktops on any device, including mobile phones, tablets, laptops, desktops, and even wearables. They can easily access their files, documents, and applications from anywhere, anytime. Citrix Workspace also offers enhanced security features with its built-in encryption technology, identity and access management to ensure secure communications and data. Additionally, Citrix Workspace helps reduce IT costs by enabling organizations to quickly launch, maintain, and scale new applications. Its analytics and insights provide real-time visibility and optimization of resources, helping organizations improve their operational efficiency. Flexible deployment options allow organizations to choose the best solution for their particular requirements.
Finally, Citrix Workspace is designed to integrate with other existing technologies, making it easier for organizations to leverage their current investments in technology.
Salesforce Mobile Company – Salesforce Mobile Company is an innovative mobile solutions provider that uses cloud-based technology to facilitate the development and deployment of enterprise applications. The company's products are designed to help companies streamline their processes and deliver a superior customer experience. Salesforce Mobile Company offers a wide range of services, including mobile app development, cloud integration, and analytics.
Their mobile app development allows businesses to create custom apps that are tailored to fit their exact needs. The platform provides flexible tools for creating and managing a wide range of features, allowing businesses to customize the look of their app as well as its functionality. They also offer cloud integration solutions which can be used to connect mobile apps with existing enterprise systems and data sources. This makes it possible for businesses to quickly and easily deploy new applications across multiple platforms.
The company's analytics solutions allow businesses to track user behavior and performance in order to gain insight into how their customers interact with their mobile app. Companies can use this information to optimize their mobile experiences and better target their marketing efforts.
Salesforce Mobile Company also provides a range of consulting services which can help businesses to understand their current mobile strategy and develop a plan to achieve their desired goals. Their team of experienced professionals is able to provide guidance throughout the process and ensure that the overall project runs smoothly. From concept development to design, implementation, and beyond, Salesforce Mobile Company can help businesses to create a mobile solution that works best for them.
IBM MaaS360 – IBM MaaS360 is a cloud-based, enterprise mobility management solution designed to help organizations manage their mobile devices, applications, and data. It provides comprehensive security measures, remote access control tools, and more. With MaaS360, companies can protect their corporate data from unauthorized access, detect and prevent threats, ensure compliance with industry regulations, and support a wide range of mobile device platforms.
MaaS360 also offers advanced analytics capabilities that enable businesses to gain insights into their mobile usage and gain visibility into their overall IT environment. The solution is available on a monthly subscription basis, and includes technical support, training, and 24/7 customer service. It also integrates with existing systems and processes, such as Active Directory and single sign-on authentication.
IBM MaaS360 provides a secure, unified platform for a streamlined mobile experience, enabling businesses to maximize the value of mobile technology and keep their data safe.
VMware Workspace ONE – VMware Workspace ONE is a digital workspace platform that helps organizations manage, secure, and optimize the way employees access applications and data from any device, anywhere. It provides a unified user experience across mobile, desktop, and cloud-based applications and services, allowing users to work from anywhere and on any device securely and efficiently.
With its tightly integrated features, such as identity and access management (IAM), endpoint security and compliance, application delivery, virtual desktops, and analytics, VMware Workspace ONE enables organizations to keep data and devices safe, while providing employees with the freedom to work how they want.
At its core, VMware Workspace ONE offers a comprehensive IAM solution, enabling organizations to control user authentication, authorization, and access. It also provides advanced identity and authentication options, such as multi-factor authentication (MFA) and trusted certificates. Additionally, it offers third-party integration options, such as Active Directory and Okta, for streamlined user provisioning and single sign-on (SSO).
For endpoint security, VMware Workspace ONE can help protect endpoints from threats, detect malicious activity, and deploy patches remotely. It has advanced protection features, such as machine learning (ML) and behavioral analysis, as well as automated patching, which helps organizations stay ahead of cyber attacks and minimize risk. In addition, it provides advanced endpoint compliance checks, such as checking for the latest versions of browsers or operating systems, to ensure that all devices remain compliant with organizational policies.
VMware Workspace ONE also offers a powerful app delivery system that allows IT teams to quickly and efficiently deploy applications to end users. This solution supports a range of deployment options, including cloud-hosted applications, virtualized applications, and natively installed applications. Additionally, it supports application streaming, allowing users to access applications remotely without needing to install them locally.
VMware Workspace ONE provides a range of enterprise-grade analytics and reporting capabilities, helping IT teams to gain real-time visibility into their organization's devices and applications. This enables them to measure performance, track usage patterns, identify areas of improvement, and more. Additionally, it helps organizations to meet compliance requirements by providing in-depth reports on user activity.
Overall, VMware Workspace ONE provides organizations with a comprehensive digital workspace platform that helps them keep their data and devices secure, while giving employees the freedom to work how they want. Its tightly integrated features enable organizations to control user authentication, enforce endpoint security and compliance, streamline application delivery, and gain real-time insights into their users' activities.
—————————————————————
Google Cloud Platform – Google Cloud Platform is an integrated cloud computing platform that provides a wide range of cloud services and products. It includes features such as Infrastructure-as-a-Service (IaaS), Platform-as-a-Service (PaaS), and Software-as-a-Service (SaaS).
These services are designed to help companies reduce costs and improve productivity by providing access to the same IT infrastructure and tools used by organizations like Google. Google Cloud Platform also offers a range of additional services such as data storage, analytics, machine learning, and artificial intelligence. The platform is highly scalable and can be used for small business applications or large enterprise applications.
Additionally, it supports open source technologies such as Kubernetes, Docker, OpenStack, and Mesos. With its easy-to-use interface and comprehensive suite of products, Google Cloud Platform is a popular choice for businesses looking to build and deploy applications in the cloud.
SAP Fiori – SAP Fiori is a collection of applications designed to make enterprise software user friendly and more intuitive. It offers a modern, responsive user experience that works across devices and operating systems. SAP Fiori consists of an extensive library of applications with customizable UI elements and built-in analytics which enable users to quickly understand business information. SAP Fiori also provides access to different cloud solutions, so businesses can take advantage of the latest technology trends.
With this platform, users can have better control over their organizations' processes and data, as well as gain insights into operational performance. SAP Fiori also has built-in role-based security, allowing administrators to define fine-grained access control over who can perform specific tasks. In addition, it offers advanced reporting capabilities and predictive analytics, enabling organizations to make decisions in real-time. SAP Fiori's intuitive design enables users to learn and interact with complex solutions with ease.
The application suite includes a variety of tools to help organizations manage their operations, such as scheduling, invoicing, and budgeting. These are all integrated into a single platform, enabling businesses to manage their processes more efficiently. Moreover, SAP Fiori also comes with pre-built mobile applications, allowing users to access their data from any device and location. This makes it easier for employees to stay connected and work productively on the go.
Overall, SAP Fiori is a comprehensive enterprise solution that helps businesses optimize their operations and improve efficiency.
—————————————————————
Oracle Mobile Cloud – Oracle Mobile Cloud is a cloud-based mobile platform created by Oracle Corporation. It enables businesses to rapidly build, deploy, and manage mobile applications, as well as extend their existing on-premise software to mobile devices. Oracle Mobile Cloud provides a comprehensive set of services for building, managing, and running mobile applications. It also offers a secure environment for customers to develop, deploy, and manage their mobile applications.
The platform includes an easy-to-use Mobile SDK, cloud hosting infrastructure, and tools for integrating with other services such as analytics, security, identity management, push notifications, and more. Oracle Mobile Cloud also provides support for various back-end technologies such as Java, PHP, NodeJS, Ruby, and Python. With the help of Oracle Mobile Cloud, businesses can create native apps, hybrid apps, and progressive web apps quickly and easily, while taking advantage of the scalability, reliability, and security of cloud technology.
As a result, companies can focus on developing innovative applications that help them gain competitive advantage over their competition.
BlackBerry UEM – BlackBerry UEM is a comprehensive enterprise mobility management and security solution that provides organizations with complete control over their mobile devices and data. It helps to simplify end-to-end device lifecycle management, secure corporate resources through advanced authentication and encryption technologies, and enforce corporate compliance policies across multiple platforms.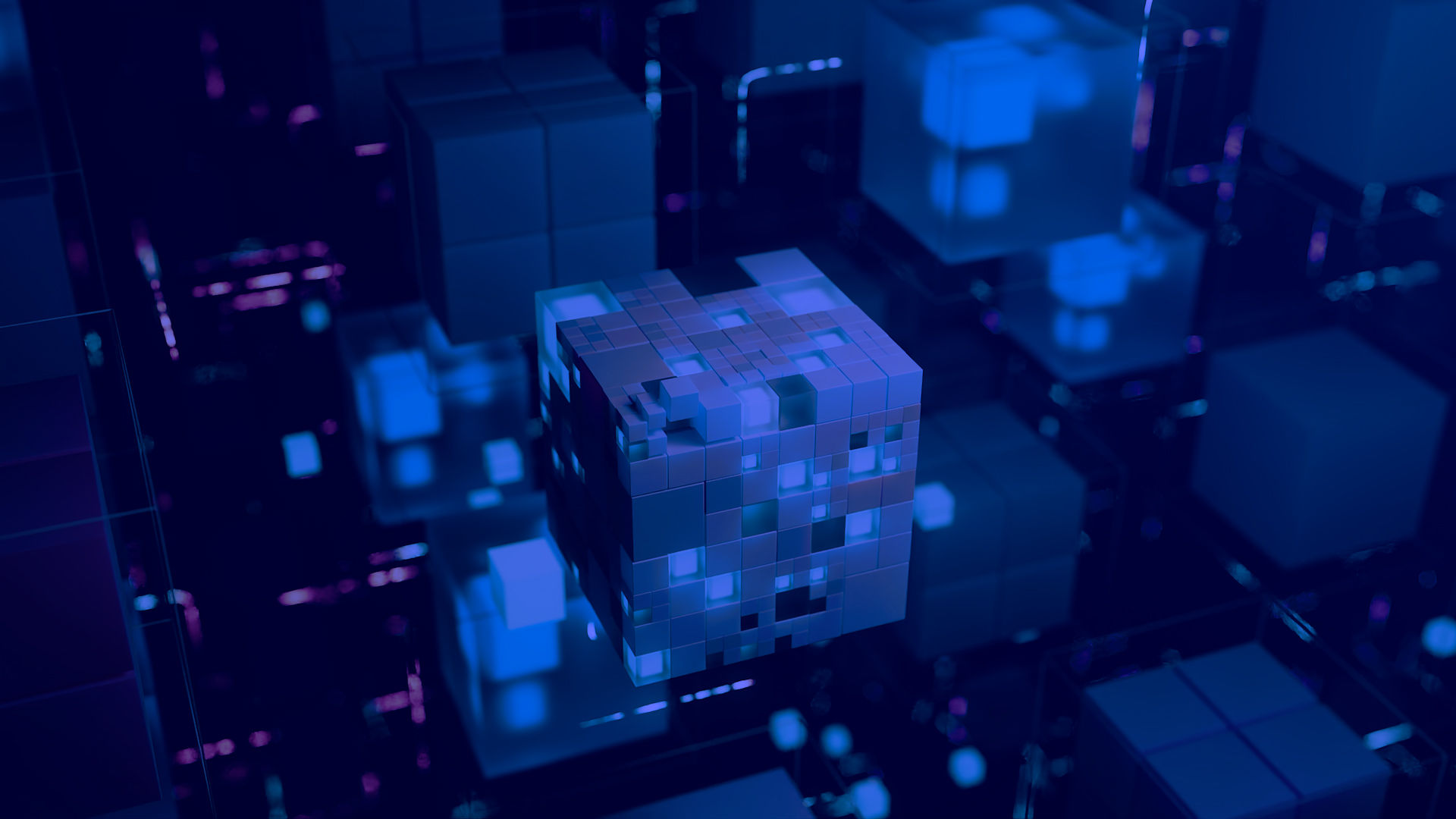 BlackBerry UEM also provides a centralized, cloud-based platform for managing and securing corporate data, applications, and networks. It ensures secure access and data exchange between users and corporate systems while providing an intuitive user experience on any device. With its advanced features, BlackBerry UEM enables organizations to better manage, deploy, and secure their mobile workforce.
From device enrollment and deployment to policy enforcement and remote device Wipe, BlackBerry UEM streamlines the process of deploying and managing enterprise mobility solutions. Additionally, it provides a single console for administrators to manage all aspects of their mobile fleet, including user accounts, app updates, device configurations, and more. BlackBerry UEM also allows organizations to protect their sensitive data and maintain compliance with industry regulations.
With its advanced security features, organizations can rest assured that all corporate data and communication remain secure.
By leveraging the power of BlackBerry UEM, organizations can confidently expand their mobile workforce, increase productivity, and reduce costs.
CONCLUSION
In 2023, enterprise mobility in the US continues to grow at a rapid rate. Companies are increasingly leveraging mobile technologies to increase productivity, gain access to new markets, and promote collaboration. By 2023, many organizations have adopted mobile-first strategies designed to optimize customer experience, enable employees to work remotely, and leverage data analytics to drive business decisions.
The growth of enterprise mobility has enabled businesses to become more agile, efficient, and cost-effective. With the increasing use of mobile applications and cloud technology, enterprises are reaping the benefits of increased efficiency and collaboration across the organization.