Fast charging is a common feature that allows you to charge your smartphone in a fraction of the time it takes to set it traditionally. As a result, all charging devices, from power banks to chargers, are adopting rapid charging to serve their target audiences better.
Why mess with a charge card when a wireless charging station can do the job? Whether you're an Android or iPhone user, choose the best wireless chargers to help you cut the cord. Wireless charging has only had a drawback that it is still in its infancy. As a result, the pace was sluggish, and there was a lot of small text to read while comparing charges. However, thanks to technical improvements, some companies have built some impressive wireless chargers with quick charging capabilities that can charge your devices in a fraction of the time.
Check out a few of the suggestions: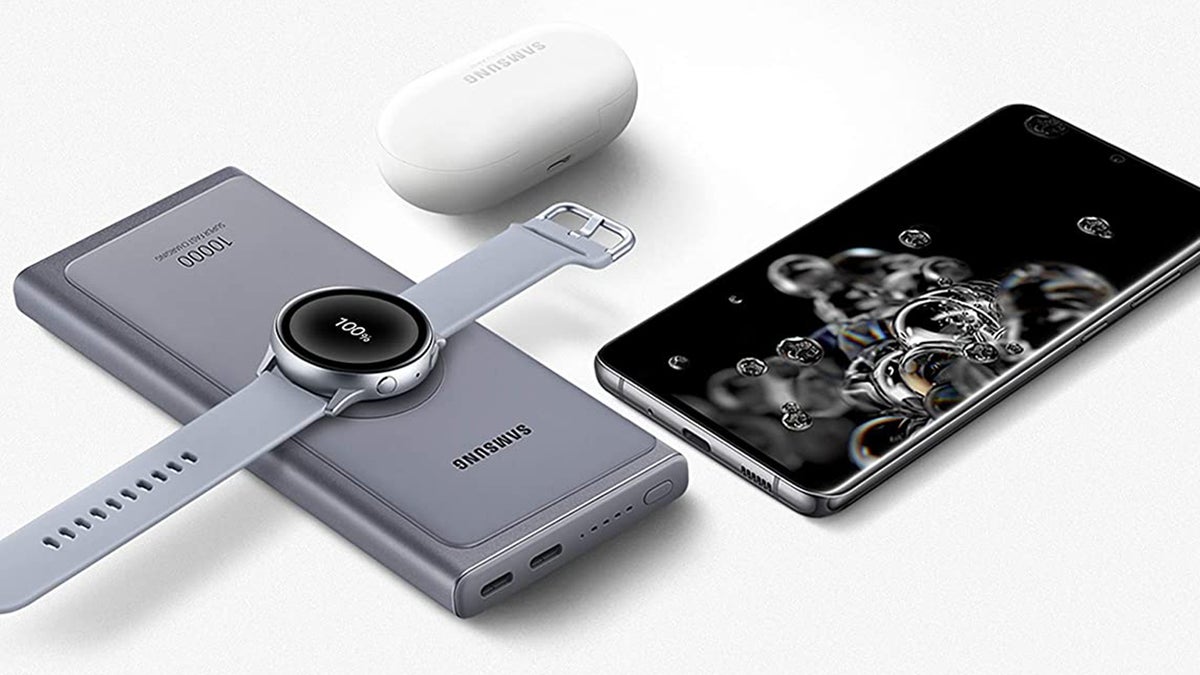 Compact Wireless Charger from Spigen
The Spigen Tiny Fast Wireless Charger is a compact and practical wireless charger that you can take on all of your business travels and even vacations. It's a Qi-certified charger with charging speeds of up to 10W. The wireless charger is matte black, with the company name and a lengthy chord. Its sleek and slender form, its functions make it an excellent choice in its category.
This high-capacity Qi wireless charging pad is made of natural materials to blend in with any office decor. If you're searching for a stylish and well-made accessory that will last for years, the Spigen Compact Fast Wireless Charger is a great choice.
Macmerise Masaba Floral Scale – Qi Wireless Charger Compatible
The vibrant Macmerise Wireless Charger allows you to charge your phone quickly and wirelessly. Place your phone on the charger at any angle, and it will begin charging immediately. When setting, it is compatible with all Qi-enabled devices and emits a lovely white ambient light.
While wearing your phone cover, you may charge your phone (up to 5 mm only). It is not just a wireless charger but a statement piece, thanks to its fantastic design.
This wireless charger is made by Belkin, one of the most well-known names in the world of mobile accessories, and it is the type of wireless charger that many people rely on. The Boost Up Wireless Charging Pad 10W is compatible with recent smartphones and designed to charge Apple and Samsung smartphones at the quickest possible speeds while providing 5W to all other Qi-enabled devices.
The white light on the gadget indicates that it is aligned and charging correctly, while the amber light indicates the presence of any foreign objects. You are optimized to deliver Samsung smartphones up to 9W of wireless charging and Apple devices up to 7.5W of wireless charging, guaranteeing that you always get the fastest wireless charge possible. Set your phone on the pad to receive a boost in battery life.
NANAMI Wireless Fast Charger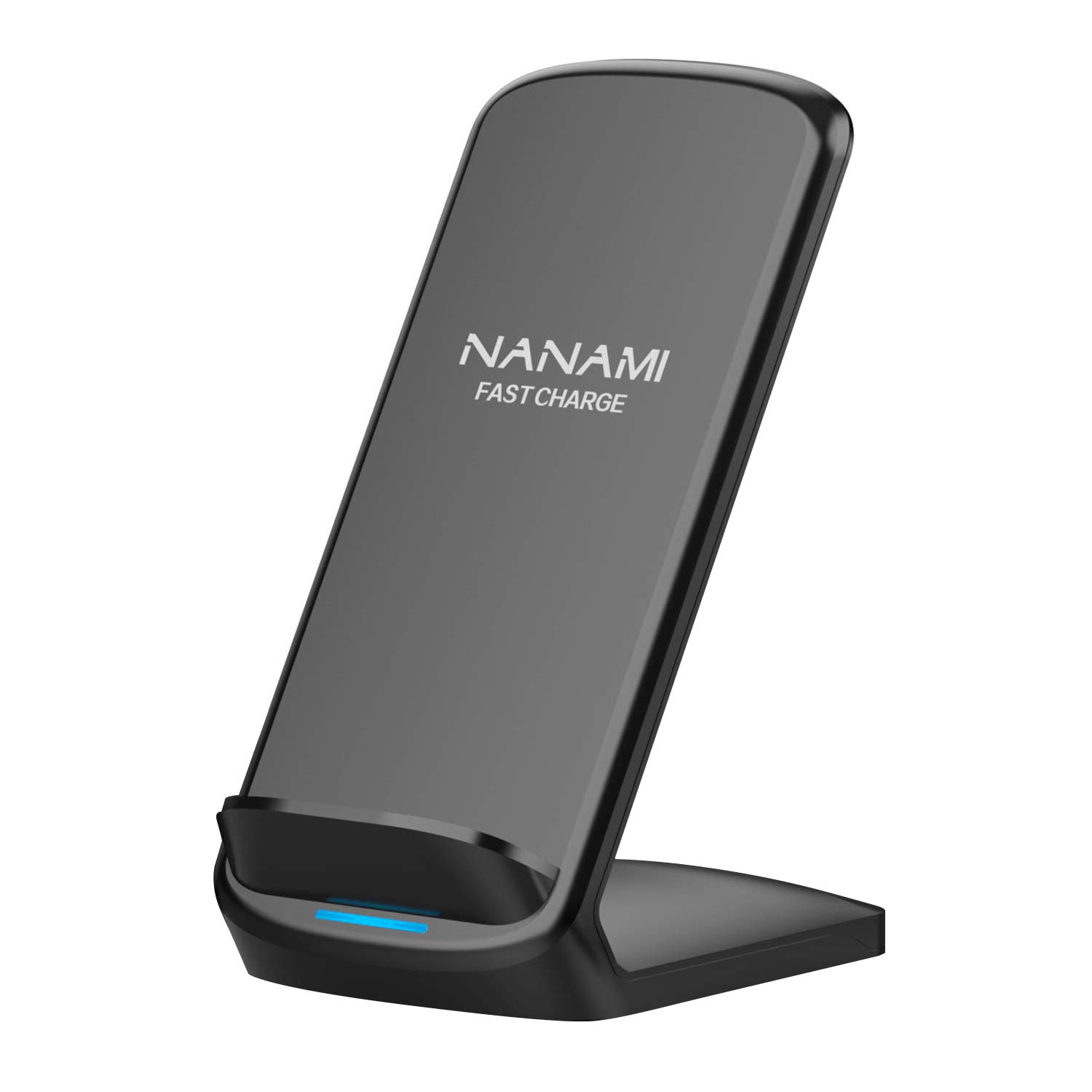 The NANAMI Fast Wireless Charger is a sleek and attractive design that gets the job done without taking too much space on your desk. It comes with a simple stand that works with practically any iPhone or Android device. You may charge your devices in either portrait or landscape mode. The Nanami supports Samsung phones with 10W quick charging and iPhones with 7.5W charging.
The charger is ideal for sleeping because the LED indicator shuts off after 10 seconds. Because the TPU layer is soft and comfy, your glass phone will not slide about.
Yootech F500 Type-C PD Wireless Charger
The Yootech F500 Type-C PD Fast Wireless Charger is at the top of our list for many reasons. The Yootech X1 wireless charger is ideal if you prefer an upright charging stand to a traditional charging mat. It's Qi-certified and has three different charging speeds: 10W, 7.5W, and 5W. It also includes two charging coils, which offer a greater charging area than the spherical wireless charging pad.
The charger uses multifunction Intelligence Protection Technology to provide temperature control, overloaded protection, and short-circuit avoidance. Aside from that, this wireless charger is constructed of fire-resistant ABS material and comes with a UL Certificate so that you can buy it with confidence.
Trinity Wireless Charging Station from Daily Objects
Daily Objects' Trinity Wireless Charging Station is a new-age aesthetic version of traditional chargers that offers an all-in-one solution, including 3-in-1 quick wireless charging. All Qi-enabled devices may be charged using the charger's easy cable configuration.
Any environment will benefit from the slim profile, leather finish, and sumptuous design. Due to its Qi compatibility, it enables auto protection against short-circuit and other safety hazards.
Article Proofread and Edited by Shreedatri Banerjee