This list features the most popular house and home apps availble on the Google Play store in India in 2021.
1. Urban Company (formerly UrbanClap)
UrbanClap is now called Urban Company! We have taken multiple steps to ensure a hygienic service experience in the safety of your home. Our professionals wear masks, gloves & sanitise all equipment before service. Through the app, you can book at home services – from beauty & wellness for women & men, to home repairs & maintenance, such as AC servicing, electrician, plumber & carpenter. The complete list of at home services is as follows:
• Beauty and Wellness: Salon at home, Spa at Home, Party Make-up, Parlour at Home, Massage at Home, Haircut for Men
• Health at Home: Yoga Trainers, Fitness Trainers
• Repairs: Electricians, Plumbers, Carpenters, AC repair, Washing Machine Repair, Refrigerator Repair, RO or Water Purifier Repair, Microwave Repair, Geyser Repair, Chimney and Hob Repair
• Cleaning and Pest Control: Home Deep Cleaning, Pest Control, Bathroom Cleaning, Sofa Cleaning, Kitchen Cleaning, Carpet Cleaning, Car Cleaning
• Home Projects: Home Painters, Packers and Movers
• Choose from over 50+ services and book home services on the app based on pre-approved prices. Avail at-home services from trusted and background-verified professionals.
UrbanClap, now Urban Company, is the highest rated, highest ranked app in House & Home category, used by over 5,000,000 customers! For any queries, use 'help center' in the app.
2. NoBroker Flat, Apartment, House, Rent, Buy & Sell
This feature-rich no brokerage app is a best app for house rentals which allows you to –
– View & Get comprehensive details about flat, apartment, house, shop, office or property images & videos for a quicker shortlisting process on this rent app.
-Search for house or properties in your preferred locality or near a landmark, making this app the best app for house rentals
-Search for house or properties near your current physical location to rent or buy thus going beyond average room renting apps
-Get a Rental Agreement made & delivered at doorstep, without visiting a government office
-Generate instant Rent Receipts
-This is also a rent payment app, you can pay monthly rent & earn cash back & rewards, use a Credit Card to pay house rent & maintenance. Get amazing offers from our partner banks like HDFC, Kotak, ICICI, Axis, IndusInd.
-Find affordable, reputed, & trusted packers and movers, you don't need a separate packer and mover app just to find trusted moving services
-Find shared accommodations or flatmates or roommates, without paying brokerage
-Found a home on this house buying app? Then you don't need another home loan app, you can get loan and legal assistance here
-Get your home or office interiors done at the best prices & with a guarantee on this home interior design app
-This home renting app & property selling app also allows you to buy, sell, or rent your house, property, shop, or office even if you're living outside the country with our NRI assistance
– This is more than just a house rent app, you can rent, buy or sell a house, apartment, flat, shop, or office without brokerage or brokers in Bangalore. Get an online rental agreement in Bangalore. Get the best rates for packers and movers in Bangalore. Get furniture on rent at the best price in Bangalore.
– Rent, Buy or Sell a house, apartment, flat, shop or office without brokerage or brokers in Mumbai. Get an online rental agreement in Mumbai. Best rates for packers and movers in Mumbai. Get furniture on rent at the best price in Mumbai, this is not your average property app!
– Unlike other real estate apps, you can Rent, Buy or Sell a house, apartment, flat, shop or office without brokerage or brokers in Pune. Get an online rental agreement in Pune. Best rates for packers and movers in Pune. Get furniture on rent at the best price in Pune.
– The only app for real estate you'll need, you can Rent, Buy or Sell a house, apartment, flat, shop or office without brokerage or brokers in Chennai. Get an online rental agreement in Chennai. Best rates for packers and movers in Chennai. Get furniture on rent at the best prices in Chennai & more.
– Rent, Buy or Sell a house, apartment, flat, shop or office without brokerage or brokers in Delhi NCR. Get an online rental agreement in Delhi NCR. Best rates for packers and movers in Delhi NCR. Get furniture on rent at the best price in Delhi NCR. This is the best app for homes in the city!
Say NO to brokerage & rent, buy or sell home, property, shop or office the hassle-free way with NoBroker. It's obvious that this is the best app for property, try it today!
3. 99acres Real Estate & Property

The real estate app helps you look for your new home on the go. The key features of the house-buying app include:
✔️ 1M+ properties to search from
✔️ Connect with genuine owners and top brokers in your area
✔️ Backed by AI to make your property search faster and efficient
✔️ Each listing with detailed information
✔️ Genuine Photos and Videos to give you a real sense of the property
✔️ Read reviews from residents and take an informed decision
✔️ Map Search: to help you locate the nearest civic amenities
✔️ Similar Localities: to help you with better options in a locality similar to
ones you are searching for
✔️ Advance Filter Search: to help you reach the desired home with simple steps through India's No.1 housing app
99acres app also connects homeowners to homebuyers and tenants. The property selling app for homeowners helps both the parties with myriad of services like dedicated relationship manager, posting through WhatsApp, etc.
Key Features of this house selling app for Homeowners:
✔️ Sell or rent out your property quicker
✔️ List your property absolutely free of cost
✔️ Physical property verification at no extra cost. Get verified and increase
trust of buyers/tenants
✔️ Easy to manage dashboard – connect with genuine buyers on the go
4. Colour with Asian Paints – Wall Paint & Design App

Here's what you can do with the Colour with Asian Paints app:
• Colour Catalogue
Choose from a variety of wall paint colours & design textures that help you reimagine your home into one you've only dreamt of. Select wall colours & wall stencils of your choice and try out different room colour combination ideas to create strikingly stylish home interior decor.
Textured wall paint designs are also a great option to decorate your wall. By visualizing different wall paint designs, you're inspired with new home painting design ideas that will help you create new home décor looks that match your persona completely. You can also check how the textured wallpaper finish will look and then decide on the best wall paint colour to go for.
• Find a Wall that Stands Out
An accent wall is one painted in a different colour from the other walls of the room. It is an easy and effective way to not only liven up the space, but also (depending on the wall colour you choose) to trick the eye into seeing the room at a different size than what it really is. The Colour with Asian Paints app takes into consideration the room's exposure, along with basic colour theory, so that you can exactly choose the right wall paint colours for highlighting the accent wall, and the best wall colour to paint it in.
You can select different wall colour combinations or texture paint designs for the accent wall of every room in the house by selecting exclusive interior wall paint colours for living room, bedroom, hall, kid's room etc. and in turn upgrade your interior décor design style.
• Imagine Colour for Every Wall
Selecting the right wall paint colour combination scheme for all the rooms in your house, and creating a complete harmony of room colors in the house has always been a complicated and tasking affair. The Colour with Asian Paints app now, helps you cut to the chase in a fun and simple manner, without even leaving the comforts of your home. The wall painting app lets you imagine different interior wall paint colour combinations for the living room, bedrooms, hall, kid's room etc. and help you create your dream house.
• DIY Home Interior decor ideas
Add a touch of individuality to your room by taking on easy DIY home interior décor projects to personalize your space even further. With the Colour with Asian Paints app, you can handpick interesting wall paint designs and different wall colour combinations to create your own home décor matrix that is completely reflective of you. The app makes it even simpler to visualize and even more convenient to explore different looks for your home interiors.
• Saving the best for the last:
Click a picture of your home, office, studio or any other interior room space, one you want to visualize different house paint colors onto. Explore & change the paint colours on walls, try various colour combinations & texture wall paint designs and different interior décor design styles. You can also save the different looks created and share the images with your family & friends!
Now choosing home colours for your walls is a fun, collaborative and an easy process, thanks to the Colour with Asian Paints app.
5. CommonFloor Property Search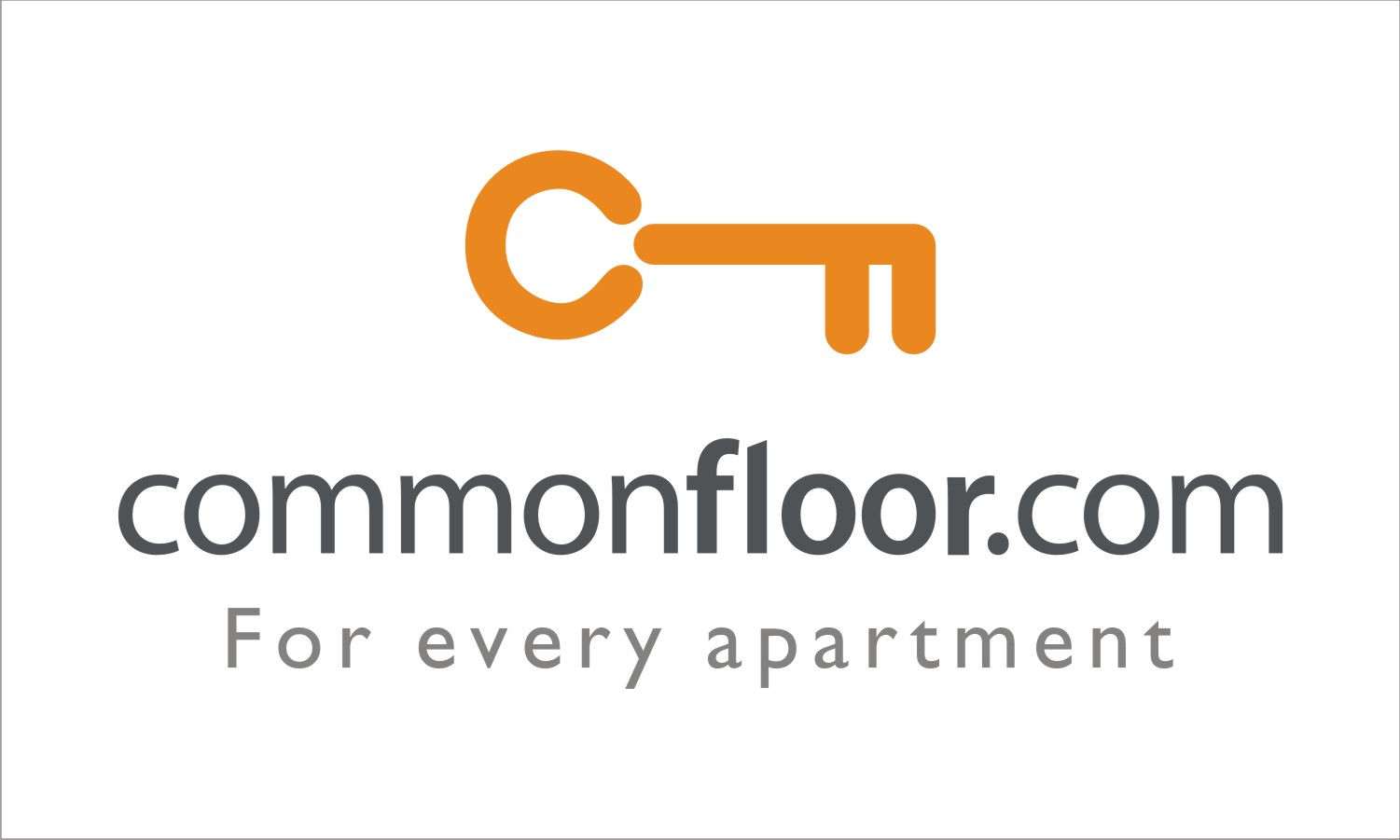 In this real estate app, you can find details of 37+ lakh property listed in over 900+ cities as well as trending information on real estate projects. You can search, filter, shortlist, and finally choose your dream home as per your requirements, through this real estate app.
Why is CommonFloor the answer to all your real estate needs?
✔ Great user experience: The all new Commonfloor app offers a highly intuitive experience to property buyers thanks to its great property search interaction & design.
✔ Wide array of filters: Refine your real estate search & find the exact property you are looking for.
✔ Single click post: Post your ad for free on CommonFloor Real Estate app in a single click.
✔ Information in detail: Get details of every property such as locality ratings, photos & location map.
✔ Live-In tours: 360 degree view of your preferred property from the comfort of your house.
✔ E-Models: With 3D visualisation of the property, the real estate app makes decision making easy.
✔ Sky views: Aerial view of projects helps build the context of the surrounding projects.
✔ Virtual tours: The real estate app allows you to envision the locality & surroundings.
✔ Extensive reach: Listings for projects and property from across India – Bangalore, Mumbai, Delhi NCR, New Delhi, Gurgaon, Noida, Pune, Hyderabad, Chennai, Kolkata, Ahmedabad, Kochi, Jaipur, Chandigarh, Mohali, Zirakpur and more.
✔ Property search: Find houses and flats for sale and rent on CommonFloor app.
✔ Property collections: Helps discover similar properties and projects for sale.
✔ Draw on Map: Draw/Mark an area on the map and search property within a selected area.
✔ Shortlist property: Shortlist selected flats & houses for later viewing & sharing.
✔ Share properties: One click sharing of rent or sale properties & projects with friends & relatives.
✔ Map search: Search properties using map view by navigating to interested points.
✔ Contact: Contact owners, dealers, brokers, builders, agents instantly via SMS, messages, emails & calls.
✔ Buy: Post your real estate requirement with CommonFloor & get a personalized alert on email, push notifications, and search new matching properties.
✔ Sell: Post your property with price and location details & sell within days for 1 BHK/2 BHK/3 BHK apartment, villas, and houses.
✔ Overview of property information: View full details of flat or project such as property photos, project overview, amenities, floor plans, specifications, bank approvals, nearby services, directions, project details, map location, and locality/lifestyle rating.
6. Nestoria Property
The new Nestoria Property app is available in more than 40 countries and 15 languages. Finding a house, loft or apartment in London, Madrid, New York, Delhi, Mexico City, Sao Paulo or just about any part of the world has never been so easy. Wherever you are, with Nestoria you'll find what you're looking for!
What can you do with Nestoria Property?
• Contact the advertiser directly.
• Create a Nestoria Property account and access your saved searches and favourite adverts from any device.
• Rule out the adverts which are of no interest to you to make it easier to find what you're looking for.
• Select any of the 15 available languages.
• Receive e-mails with info about the searches you're interested in.
• Quickly access your latest searches.
• Receive notifications on your phone when new ads appear which fit your criteria.
• Share the adverts on social media and by email.
• Find the exact locations of the ads around you and see them on the map.
• Filter ads by date of publication and important criteria like: location, price, number of bedrooms, surface area, number of bathrooms, balcony, garage.
7. Housing App: Buy, Rent, Sell Property & Pay Rent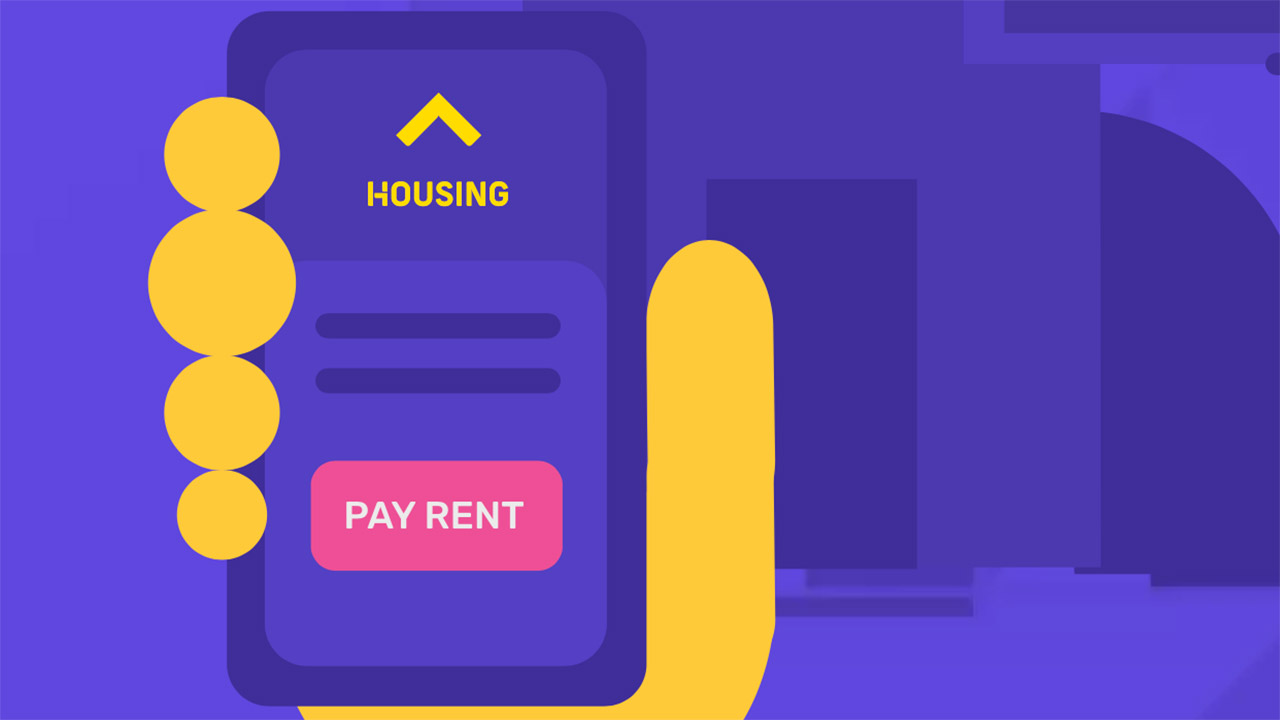 𝐇𝐞𝐫𝐞 𝐚𝐫𝐞 𝐭𝐡𝐞 𝐤𝐞𝐲 𝐟𝐞𝐚𝐭𝐮𝐫𝐞𝐬 𝐨𝐟 𝐇𝐨𝐮𝐬𝐢𝐧𝐠 𝐀𝐩𝐩 𝐰𝐡𝐢𝐜𝐡 𝐢𝐬 𝐈𝐧𝐝𝐢𝐚'𝐬 𝐛𝐞𝐬𝐭 𝐩𝐫𝐨𝐩𝐞𝐫𝐭𝐲 𝐚𝐩𝐩
✓𝐀𝐥𝐥 𝐓𝐲𝐩𝐞𝐬 𝐨𝐟 𝐏𝐫𝐨𝐩𝐞𝐫𝐭𝐢𝐞𝐬: Buy, Rent or Sell Flats, Houses, Apartments, Villas, Plots, New Projects, PG, No Brokerage Houses
✓𝐍𝐨 𝐁𝐫𝐨𝐤𝐞𝐫𝐚𝐠𝐞 𝐏𝐫𝐨𝐩𝐞𝐫𝐭𝐢𝐞𝐬: Find exclusive no broker property options & without any brokerage homes listed by the owners. This is the best no broker property app to find 1000's of zero brokerage owner listed flats & houses for rent, sale
✓𝐋𝐚𝐧𝐝𝐦𝐚𝐫𝐤 𝐒𝐞𝐚𝐫𝐜𝐡: Explore properties near landmarks like bus stops, schools, malls, restaurants
✓𝐒𝐞𝐚𝐫𝐜𝐡 & 𝐒𝐨𝐫𝐭: Refine search results by budget, amenities, age of property, furnished properties
✓𝐌𝐨𝐫𝐞 𝐋𝐢𝐬𝐭𝐢𝐧𝐠𝐬, 𝐃𝐚𝐢𝐥𝐲: New properties in top localities gets added every day. You cannot get a quicker App to fulfill requirements faster
✓𝐒𝐡𝐨𝐫𝐭𝐥𝐢𝐬𝐭𝐬: Save your favorite homes
✓𝐕𝐢𝐯𝐢𝐝 𝐈𝐧𝐭𝐞𝐫𝐢𝐨𝐫 𝐏𝐡𝐨𝐭𝐨𝐬: Scroll through vivid interior photos of homes
✓𝐅𝐫𝐞𝐞 𝐀𝐩𝐩: Listing property & searching for your dream home is absolutely free!
✓𝐏𝐚𝐲𝐢𝐧𝐠 𝐆𝐮𝐞𝐬𝐭 𝐀𝐩𝐩: Best Paying Guest App to search PG for Boys, PG for Girls, Co-Living Homes & Rooms in Bangalore, Mumbai, Delhi NCR, Gurgaon, Hyderabad, Chennai, Kolkata, Pune, Noida. Filter PG options from over 30K+ options, as per your preference of food, sharing & house rules
✓𝐇𝐨𝐮𝐬𝐢𝐧𝐠 𝐍𝐞𝐰𝐬: Get latest updates on real estate & idea about paying property taxes, municipal taxes, land record system, measuring units like acres, bigha, hectare, square yard, square feet & other important info
✓𝐏𝐫𝐨𝐩𝐞𝐫𝐭𝐲 𝐕𝐚𝐥𝐮𝐚𝐭𝐢𝐨𝐧 𝐂𝐚𝐥𝐜𝐮𝐥𝐚𝐭𝐨𝐫: Tool for owners to find fair market value price of properties
✓𝐑𝐞𝐧𝐭 𝐕𝐚𝐥𝐮𝐞 𝐂𝐚𝐥𝐜𝐮𝐥𝐚𝐭𝐨𝐫: Tool to find the rental value of properties in different localities
✓𝐅𝐥𝐚𝐭𝐬 𝐍𝐞𝐚𝐫 𝐌𝐞: Find the best property options for buy & rent, while searching for popular queries like – Flats near me, Houses near me, Properties near me, PGs near me
8. House Design & Interior room sketchup – Planner 5D
Create an interior design for your 3d house and plan, decorating in your favorite style. Build a house with our space room planner and floor planner – Planner 5D. Take part in the DESIGN BATTLES for the best interior design of the room on the theme of the week and GET PRIZES! You can easily embody any interior design or exterior of the house, use ready-made projects and add your design, furniture, decor, floors, etc. to them.
In Planner 5D there are no restrictions on the choice of a floor plan design, creating a plan and a room design: kitchen, bathroom, living room, or bedroom. Add interior decor to the room: paintings, clocks, vases, lamps, curtains and more. Build a house and plan landscaping design around the house: a swimming pool, sea or lake, a garden with a swing, and a place to relax. In the application, you can do not only home interior design or room planner, but also the design of a café or gym.
PLANNER 5D – SMART HOME DESIGN & ROOM PLANNER
You can edit and view your house design and room decoration in 2D and 3D modes. Take a walk through your home or room layout in virtual reality! After that, you can easily do home remodeling, change the interior design of the house or room, add missing decor items to the house.
AR-Driven 3D Room Design Feature – a simple tool that lets you easily configure a layout design with your room dimensions and see the final picture in real size.
Design house and room interior design app features:
– Furniture catalog: lots of items to use in your designs
– Realistic snapshots: images of your designs' home and room
– Big gallery: ideas of projects and images of designs of homes, rooms, floor plans created, interior decor, and landscape design by our users
– Online and Offline: you can use the application to create home and interior design of rooms
– Sign in with your planner5d.com, Google+, or Facebook account to use your home design across all platforms
– User interface localized in these languages: English, German, French, Italian, Spanish, Portuguese, Russian, Chinese, Japanese
– View ideas for your house design using Chromecast (screencast)
CREATING INTERIORS AND EXTERIORS OF YOUR HOME:
– Create floor plans and floor plan design of your 3d home
– Choose and customize furniture, accessories, decor, and other items from a regularly updated catalog
– Apply hundreds of textures and colors in different combinations
– Drag and drop items to any place on your room layout
– Change the size of any item
– View created projects in Virtual Reality mode with Google Cardboard glasses or similar technology