Trends
India 'big hub' for blue collar economy: Fountain CEO Sean Behr
India 'big hub' for blue collar economy: Fountain CEO Sean Behr
Fountain, a provider of hiring automation software for frontline workforces, views India as one of the significant hubs in this domain, according to a top company official. While Fountain operates in various countries including the US, Western Europe (UK, France, Germany), South Africa, India, New Zealand, and others, the company's Founder and CEO, Sean Behr, identified India, the UK, and France as the major hubs for its operations. This suggests that Fountain recognizes the importance of the Indian market in its efforts to provide hiring automation solutions for frontline workforces.
Fountain's focus is exclusively on serving the blue collar and gray collar workforce. Sean Behr, the company's Founder and CEO, emphasized that the majority of workers in these categories do not engage in tasks related to PowerPoint or Excel but instead work on the frontlines of various industries. He pointed out that the challenges of hiring and retaining workers in the blue and gray collar sectors have become increasingly difficult.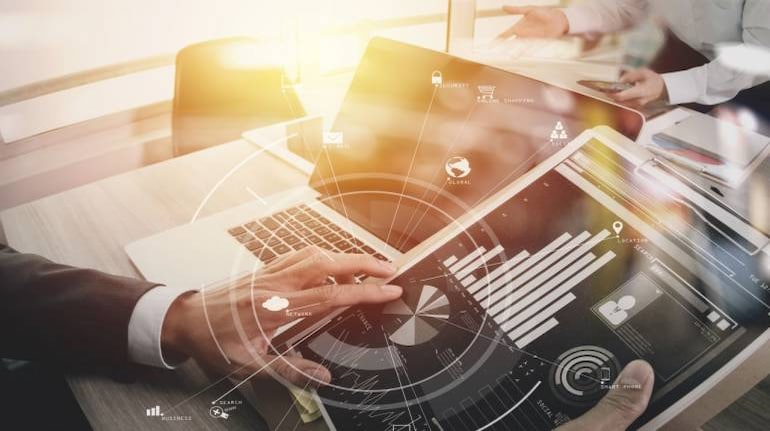 Behr also highlighted India as a highly attractive market for investment and expansion in this context. He noted that India is the "most natural place" to invest and grow due to the significant opportunities and growth potential in the blue and gray collar job market. While China shares some similar dynamics, geopolitical challenges may affect operations there. In contrast, India's large population and favorable technological environment make it an ideal place for technology companies like Fountain to invest in and serve the needs of the blue and gray collar workforce.
Sean Behr, the CEO of Fountain, highlighted the significant technological potential in India's workforce. He noted that India boasts a higher number of people in the workforce who possess payment-enabled smartphones than the entire population of the United States, which is approximately 330 million. This prevalence of smartphones among Indian workers presents a substantial opportunity for technology-driven solutions.
Behr emphasized the need for modernization in the workforce. He stated that with 8 million manual, informal processes currently in place, there is no feasible way to scale up to 25 million workers while relying on manual methods. The introduction of technology can standardize processes for these workers, benefiting both the workers and the companies they work for.
Fountain's mission is to introduce standardized technical processes to replace the informal, disorganized, and paper-based systems that are prevalent in the blue and gray collar job markets. Behr noted that in 2022, Fountain successfully hired over 3 million blue and gray collar workers in 75 countries, using 35 different languages. This underscores the company's commitment to leveraging technology to streamline and enhance the hiring process in these sectors globally.
Sean Behr, the CEO of Fountain, acknowledged the unique scale and complexity challenges posed by a diverse country like India. He noted that India's linguistic diversity adds a layer of complexity not found in countries like Germany, where a single language is predominant. In India, recruiters need technology that is intelligent enough to adapt to various languages and dialects, depending on the region in which they are recruiting. This flexibility is crucial to effectively interact with applicants and navigate the linguistic diversity in the country.
Behr also shared plans for Fountain's future, including the possibility of an initial public offering (IPO). He mentioned that an IPO is a few years away for the company and represents a significant investment. The process involves hiring additional personnel, building robust financial reporting systems, and addressing legal requirements, which can divert resources from core business activities. However, Behr sees it as a worthwhile step in the company's growth trajectory.
Regarding funding, Fountain last raised funds in a Series C round in 2022, even amid challenges faced by late-stage startups. Behr mentioned that the company currently has sufficient funds in reserve, indicating financial stability at that point in time to support its operations and expansion efforts.