Trends
Monsoon's Below Normal Impact: Persistent Concerns for Kharif Yield 2023
Monsoon's Below Normal Impact: Persistent Concerns for Kharif Yield 2023
The monsoon season, which significantly influences agricultural production and consequently the overall economy of numerous countries, especially in South Asia, has this year recorded below normal rainfall.
This has triggered growing concerns about the yield of kharif crops, which are largely dependent on monsoon rains.The monsoon season is pivotal for agricultural nations like India, Bangladesh, and others in the region. Many of these nations' economies are deeply interwoven with their agricultural sectors.
According to the India Meteorological Department (IMD), the country's rainfall totals for the monsoon season (June to September) this year were slightly below the "normal" range. The precipitation was 94.4% of the benchmark long period average (LPA), which is considered typical.
With an error margin of +/-4%, the IMD projected rainfall at 96% for the season that had just ended. Rainfall from the yearly event, which generally accounts for more than 75% of the nation's rainfall this Since 2018, when rainfall was 91% of LPA, this year has been the lowest.  
The lack of rain in eastern India, notably in Bihar, Jharkhand, eastern Uttar Pradesh, and portions of West Bengal, might affect the output of kharif crops including paddy, pulses, and oilseeds.
The lack of rain in these regions ranged from 10 to 20 percent according to LPA.If not for the beneficial Madden Julian Oscillation (MJO) and Indian Ocean Dipole (IOD), which offset the negative effects of El Nino conditions, the deficit may have been larger.
The northeast monsoon, which provides rainfall to Tamil Nadu, coastal Andhra, Rayalseema, Kerala, and south interior Karnataka from October to December, would be "normal" and range from 88 to 112% of LPA, according to Mrutyunjay Mohapatra, director general of IMD.
Over the course of four months, there has been a significant difference in monthly precipitation across the nation, with June's totals coming in at 91% of LPA and July's coming in at 113% of the standard.
Rainfall in August was at its lowest level since 1902, barely 64% of LPA, whereas in September it was above average, 113% over the benchmark.
In all, 69% of the 717 districts saw average or above-average rainfall, while the remaining 220 districts experienced inadequate to insufficient rainfall during the monsoon season.
But the water levels in 146 significant reservoirs had dropped 18% from the previous year's levels and 8% from the average for the previous ten years. This was mostly caused by the southern areas' abrupt drop in water levels.
The east, northeast, and south peninsulas saw a shortfall in rainfall this season of 18.5% and 8%, respectively. This season, rainfall in northwest and central India has been 0.9% and 0.4% higher than LPA, respectively.
Precipitation between 90% and 95% of LPA is referred to as "deficient," while precipitation below 90% of LPA is considered "below normal."
Rainfall that is between 104% and 110% of the benchmark falls into the "above normal" category, while rainfall that is more than 110% of LPA is considered "excess." The LPA is the 87 cm average of rainfall from 1971 until 2020.
The monsoon began seven days later than usual on June 8 over the Kerala coast, and it took six more days to reach the entire nation. The monsoon's departure over west Rajasthan did not start until September 25, a delay of eight days.
More than 75% of the nation's yearly rainfall falls during the monsoon season, which is essential for increasing the kharif or summer crops.
In the crop year 2022–2023, India's foodgrain output increased by 5% year over year to a new high of 330.5 million tone (MT). At 332 MT, the goal for 2023–24 is slightly higher.
The monsoon rains are crucial for replenishing reservoirs and groundwater, ensuring adequate water supply for irrigation.
The kharif season, which usually lasts from June to October, coincides with the South Asian monsoon. Crops like rice, millets, maize, and pulses are sown at the beginning of this season and are harvested by its end. These crops heavily rely on the timely arrival and adequate spread of the monsoon rains for their growth.
El Niño conditions, characterized by warmer sea-surface temperatures in the central and eastern tropical Pacific Ocean, often lead to a weak monsoon. This year, mild El Niño conditions are reported to have affected monsoon patterns.
Positive IOD conditions can be favorable for the monsoon, while negative IOD conditions can weaken it.Rising global temperatures can influence weather patterns, leading to uncertainties in monsoon distribution and intensity.
This year's below-normal monsoon can be attributed to a combination of these factors. Although there were localized heavy rainfall events, overall rainfall remained deficient in critical agricultural regions.
Insufficient rainfall reduces soil moisture, crucial for the germination and growth of kharif crops.Reservoir levels drop, leading to potential irrigation challenges in the later stages of crop growth.Certain regions may experience complete crop failures due to prolonged dry spells.
Given the current monsoon scenario, experts predict that the yields of key kharif crops might be adversely affected, leading to a potential reduction in overall production.
A lower yield can lead to increased prices due to supply shortages, affecting the common man's food budget and causing inflationary pressures.
The majority of farmers in these regions are small-scale and rely on seasonal crops for their livelihood. A failed crop season can lead to financial distress and even indebtedness. Inadequate monsoon rains can also impact the subsequent rabi season, as water reserves for irrigation might be lower.
While nations in South Asia have increasingly adopted technologies and irrigation methods to reduce their dependence on monsoon rains, the fact remains that a good monsoon is synonymous with prosperity in these regions.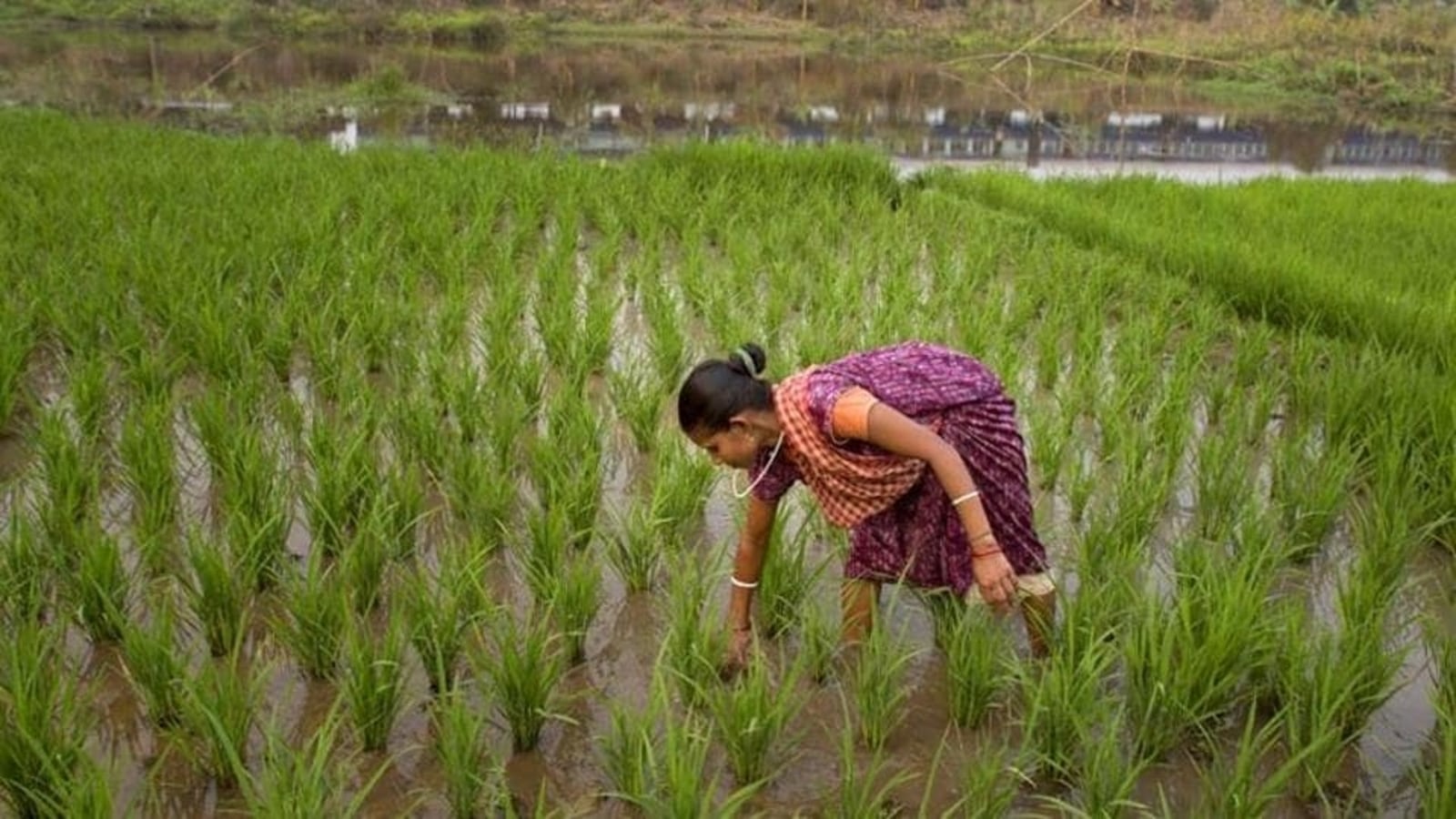 The below-normal monsoon this year reiterates the need for better water management practices, more resilient crop varieties, and comprehensive crop insurance schemes to safeguard farmers against climatic uncertainties.