Trends
Young Sensation Titas Sadhu Shines Bright in Historic Asian Games Victory
Young Sensation Titas Sadhu Shines Bright in Historic Asian Games Victory
In a sensational display of talent, 18-year-old Titas Sadhu, hailing from Chinsurah, West Bengal, emerged as the star of the show in the historic Asian Games final between India Women and Sri Lanka. With an extraordinary performance that included 18 dot balls and the crucial scalp of three Sri Lankan wickets, Sadhu etched her name in the annals of Indian cricketing history. This young pacer's journey from the domestic cricket fields of Bengal to the grand stage of international glory is nothing short of inspiring.
Titas Sadhu, born on September 29, 2004, showcased her mettle on the biggest platform of her career, the Asian Games final. Her impeccable line and length, coupled with her ability to generate pace, left the Sri Lankan batting lineup in disarray. Sadhu's crucial breakthroughs not only halted Sri Lanka's progress but also turned the tide in India's favor, paving the way for a historic victory.
Humble Beginnings and a Promising Future
Titas Sadhu's journey into the world of cricket began in the lanes of Chinsurah, a small town in West Bengal. With dreams in her eyes and unwavering determination in her heart, she embarked on a cricketing journey that would eventually lead her to don the national colors.
Starting at a tender age, Sadhu honed her skills in the local cricket academies of Bengal. Her dedication and hard work soon caught the attention of scouts, and she found herself representing the Bengal Women's cricket team. This was just the beginning of her remarkable journey.
The Under-19 World Cup Triumph
Before her heroics in the Asian Games final, Titas Sadhu had already made her mark on the global stage. In the 2023 Under-19 World Cup, she played a pivotal role in India's victorious campaign. The young pacer showcased her ability to perform under pressure, taking six wickets in as many matches. India's triumph in the tournament was a testament to the emerging talent within the country, with Sadhu at the forefront.
Path to Glory in the Asian Games Final
The Asian Games final between India and Sri Lanka was a high-stakes encounter, with both teams eyeing the coveted gold medal. Titas Sadhu's performance on that fateful day was nothing short of remarkable.
Her ability to maintain an impeccable line and length was the key to her success. She bowled a staggering 18 dot balls, exerting relentless pressure on the Sri Lankan batters. This pressure eventually led to the prized wickets of three Sri Lankan players, including key top-order batsmen. Sadhu's contributions turned the tide in India's favor and played a pivotal role in securing the gold medal for her team.
A Rising Star with a Bright Future
Titas Sadhu's meteoric rise in the world of cricket is a testament to her talent, hard work, and unwavering determination. Her success at such a young age has not only earned her recognition but has also inspired aspiring cricketers across India, especially young girls who aspire to make it big in the sport.
Her journey from the bylanes of Chinsurah to the international stage serves as a powerful example of what determination and passion can achieve. With her potential and performance, Sadhu has undoubtedly secured her place as one of India's most promising cricketing talents.
The Road Ahead
As Titas Sadhu basks in the glory of her historic performance in the Asian Games final and the Under-19 World Cup victory, the road ahead promises even greater challenges and opportunities. Her journey has just begun, and the cricketing world eagerly awaits her future exploits.
With a promising career ahead of her, Sadhu's focus remains on honing her skills, learning from every experience, and contributing consistently to the Indian Women's cricket team. Her journey, marked by dedication and perseverance, is a beacon of hope for the future of women's cricket in India.
Titas Sadhu's success story is not just a tale of individual achievement but also a reflection of the changing landscape of women's cricket in India. Over the years, there has been a significant shift in the recognition and support extended to women's cricket, thanks to the stellar performances of players like Sadhu. Her achievements serve as a reminder of the immense talent pool that exists in India's women's cricket, waiting to be harnessed and nurtured.
As she continues her journey, it's essential to acknowledge the critical role played by her coaches, mentors, and the entire support system that has helped shape her into the cricketer she is today. This success story is a testament to the collective efforts of those who believed in her potential and provided the guidance and resources necessary for her development.
Titas Sadhu's impact transcends the boundaries of the cricket field. She has become a role model for young girls across the nation, inspiring them to pursue their dreams fearlessly. Her story sends a powerful message that gender should never be a barrier to achieving greatness in any field, especially in sports. With her humility and dedication, Sadhu embodies the spirit of a true champion, not only in cricket but in life itself.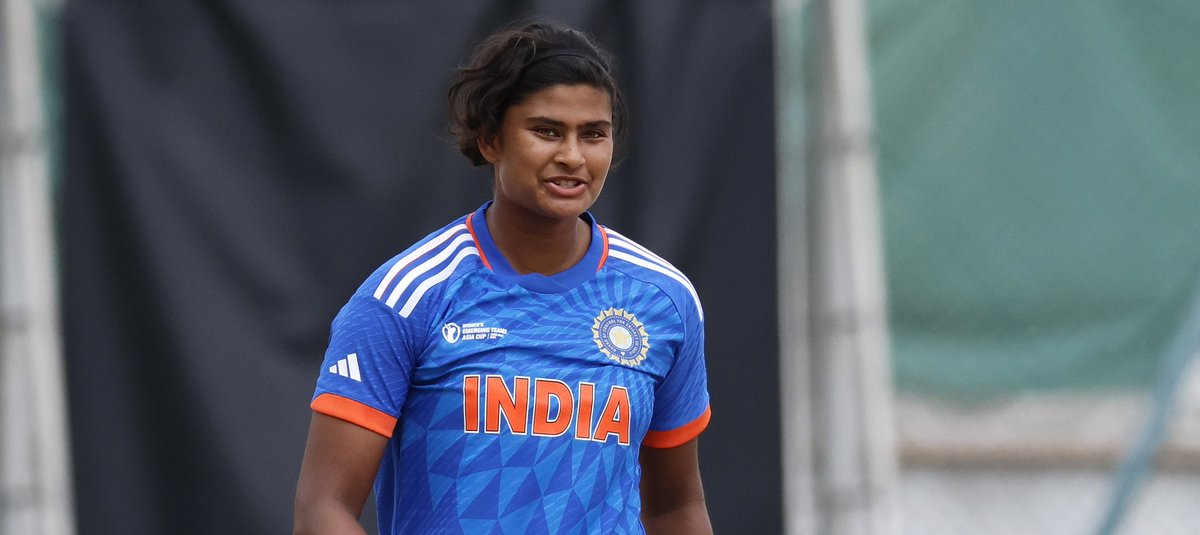 In Conclusion
Titas Sadhu's extraordinary performance in the Asian Games final will be etched in the memories of cricket fans for years to come. Her journey from a small town to international glory is a story of inspiration and determination, and her success at such a young age is a testament to her immense talent.
As this young sensation continues to shine on the cricketing horizon, the nation stands behind her, hopeful and eager to witness her scale greater heights in the years to come. Titas Sadhu, with her extraordinary abilities and unwavering spirit, is indeed a rising star in Indian cricket, destined for a bright and illustrious future.