Stories
Apollo Tyres Decides To Reduce Capex By Rs 400 Crore Due To Covid-19 Devastating Impact
Apollo Tyres decides to reduce Capex by Rs 400 crore over coronavirus
Apollo tyres determined to cut capital expenditure by about Rs 400 crore for India because of the pandemic COVID-19. The firm had initially been planned about Rs 1,400-1,500 crore in India and about 20 million pounds for its European department.
The company's CFO Gaurav Kumar said on an investor's call that the plan was to invest almost Rs 1400-1500 crore for this year, but it would be around between Rs 1,000-1,100 crore. Furthermore, Apollo is going to have a cut in European Operations that now stands at 20 million pounds.
Gaurav Kumar added that this is a number is as of today. It will proceed to get observed. Given that they are on a road of the Greenfield well, different types of machinery are already on the high seas, etc. Unfortunately, there is a certain amount of it that cannot be complied with. So they are planning to cut Rs 400 crore that is something that would be deferred. There may be an incremental probability which we will continue to monitor. But something was possible immediately has been cut.
Apollo is aiming to decrease its fixed cost by approximately 20 percent during the current year through a decline in travel and virtual launches of products rather than participating in trade fairs and managing online training programs.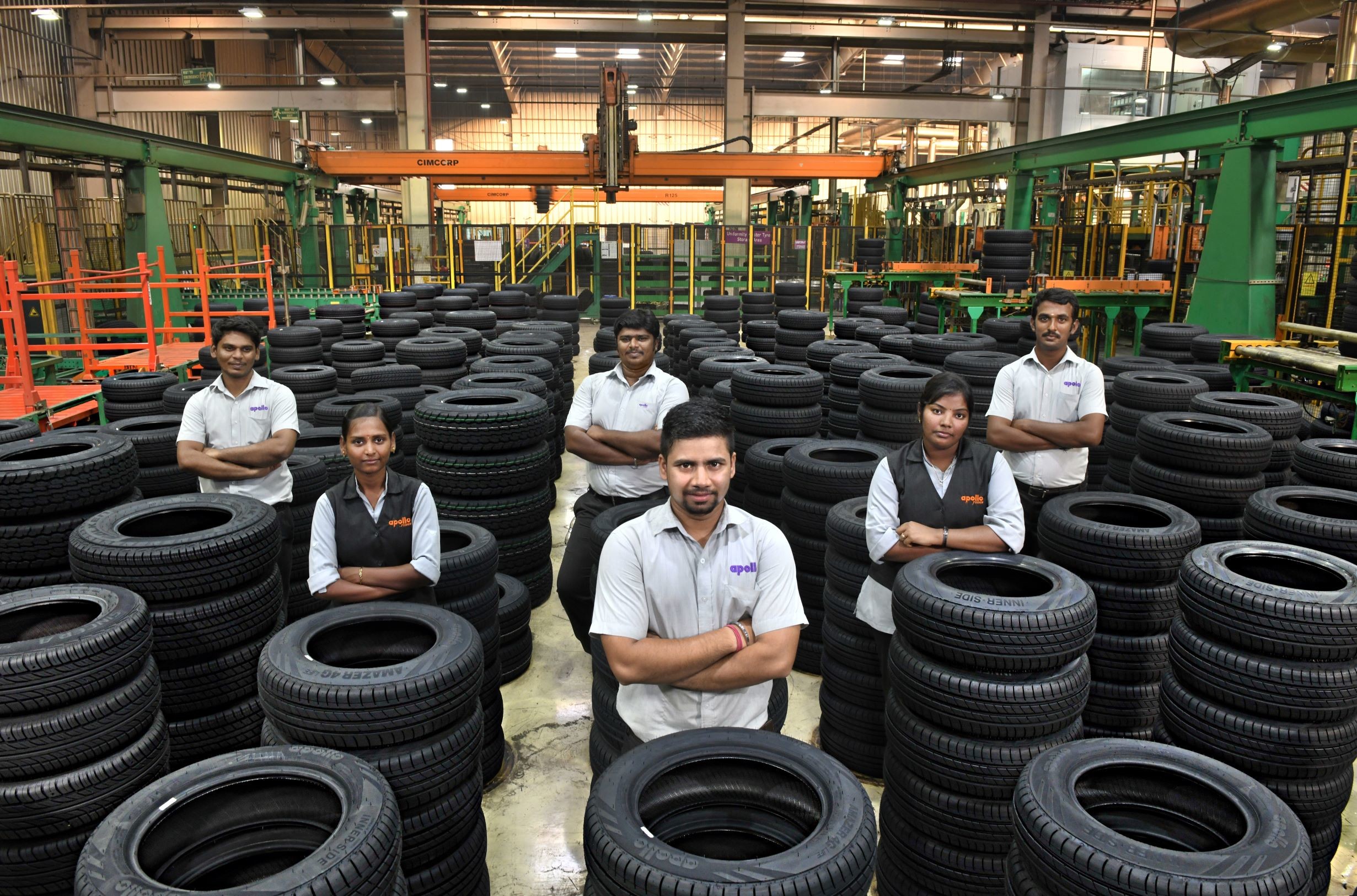 Gaurav Kumar added that excluding every significant item, all consultant meetings had been discontinued. Advertisement and publicity expenses, selling expenses were also reduced. All of that has happened, and they are still in the process of revising their budget, and it will continue to evolve, given the fluid situation. But they were looking forward to cutting it down 20 percent.

Talking about the company's capacity utilization, he told in Kerala, the firm runs at about 70%, while Gujarat and Chennai are more affected where capacity utilization levels are more inexpensive. Vadodara plant is about 40 percent and then is the case for Chennai, the company is now ramping up production.
The company witnesses massive demand for truck tyres, two-wheeler tyres, and farm tyres.
He said about Indian operations of the company is the quarter's sales were Rs 23.7 billion and a drop of 20 percent. The company dropped about Rs 500 crore of sales in March due to the novel virus. All of this was mostly a massive impact. The prices have been comparatively constant.
However, in the fourth quarter for the first time through the year, the replacement volumes dropped 6 percent. Still, if we examine it further and look at only January and February, we were developing at 10 percent. Then, the March result where the replacement volumes were falling nearly 35 percent resulted in a 6 percent drop. OEM, which had been inactive through the year, was similar in this quarter," he added.
The OEM segment declined by nearly 40%.
On this viewpoint, Kumar expects sales to fall in Fiscal 2021 related to the previous year because the OE business is looking comparatively weak, and there is no promising opportunity. But the truth that most of Apollo's business is replaced is an essential benefit for the company, Kumar said.
Apollo saw an active recovery on the replacement side, excluding passenger car tire segment, on all other product segments such as truck tyres, two-wheeler tyres, and farm tyres. The company is witnessing an excellent recovery in the replacement segment. All the company's factories in India have started its operations under the state government guidelines.
May sales are looking encouraging, and the company expects to be approximately 50 percent of normal. If the situations, and the business climate, continue to lead approaching more and more normalcy, June can be still better.