The world of work has taken a 360-degree turn, and it is the survival of the fittest which matters all over again. This time, however, there's one slight change. The determinant of the fittest is based on the work culture and employee engagement. The dynamic shift from working at the office to working from home has paved the way for the hybrid workspace.
While we are still struggling to accept this paradigm shift, it has become critical for companies to retain and engage their employees. As organizations are deciding to reopen offices, employees are reconsidering their needs and evaluating their next moves. So, to all the HR, People, and Business Leaders in the house – it's time you move to a more inclusive, flexible, and people-focused work culture.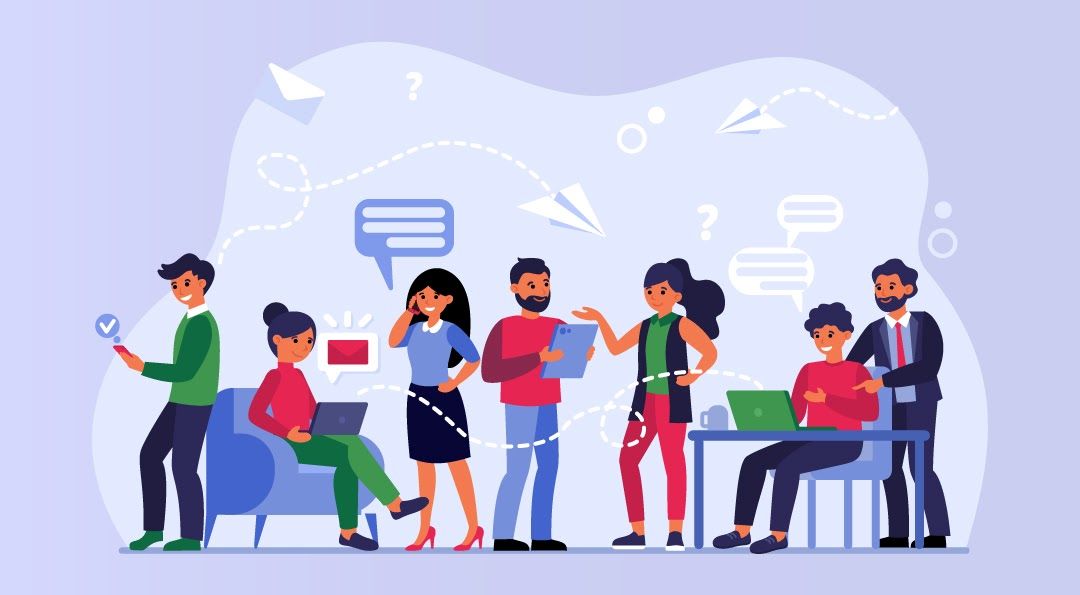 It's no longer about productivity over engagement. It's about employee engagement driving productivity, retention, and business success. You wouldn't want to be the employer that's still stuck in the former loop, would you? With the need for a hybrid workforce, with in-office employees at one end and remote workers at the other, engagement and management of this diverse subsection has become a more demanding task. 
And the good news is that technology can help organizations redesign their workplace and culture. For example, Empuls, an employee engagement platform, packs four solutions so organizations can use a holistic approach for building high-performing, highly engaged teams.
It enables HR and People Leaders to tackle disengagement using the four pillars of employee engagement:  
Employee Connection –
Company culture influences multiple areas of work, such as employee experience, how employees communicate with each other, the values they display at work, and the mission and vision that guides everyone. Using the right channel to communicate company values, goals, news, updates, and policies reiterates what's expected of employees and helps them stay focused and aligned. A social intranet with Facebook-like features can help organizations keep every generation, from boomers to Gen X, Millennials, and GenZ, connected at all times.   
Employee Empowerment – 
The first step to understanding the pulse of your workforce is seeking feedback through employee surveys. Culture and experience cannot be designed and perfected in a day, but they can be improved through continuous feedback and action. Empowering employees to speak up, share their ideas and concerns can provide organizations with a wealth of information and insights to shape their culture and find the best ways to tap into the true potential of their workforce. 
Employee Motivation – 
One of the primary expectations of an employee from their organization is to feel valued for their work. Letting your employees know their work is appreciated works remarkably no matter how good a paycheck they receive. Recognizing employees for their work and rewarding them brings a sense of motivation that keeps them engaged and committed. Experiment, explore, and improve on what works best for your organization. The result is a happier, more productive, and loyal workforce. 
Employee Alignment – 
Employees who are committed to their work stay longer. When you have the right talent, it becomes crucial to retain them for the long haul. A proven approach ensures employees have clarity and control over their performance, goals, and career. Investing in technology that enables managers and employees to get a complete picture helps everyone align with company goals and strive towards a shared vision. Regular 1-on-1s that allow two-way feedback and facilitate employee engagement consistently can help accomplish that goal.
Employee Well-being Benefits – 
High productivity is masking the fact that the remote workforce is exhausted. Though everyone is working from home, work-life balance remains an area of concern. Ensuring employee mental and physical well-being is critical to retain your top talent. People-focused companies are providing multiple options for employees and their families to remain physically and mentally fit so that they can balance work and the health and safety of their families.
Conclusion
There is no doubt that the pandemic has revolutionized work culture, and it is about time companies start adopting the correct measures to adapt to this change. The first step in the process is employee engagement- the process of keeping employees happy and productive. So, all HR professionals, let's put on our shoes and embark on this employee engagement journey to build resilience in times of uncertainty.