Trends
Top 10 Best Clean Tech Companies In USA 2023
10 Clean Tech
INTRODUCTION
In 2023, the US clean tech industry is expected to reach $1.4 trillion in value, according to a report from The Clean Tech Economist. Clean tech is a broad term that refers to any technology or resource intended to reduce environmental damage and energy use, including renewable energy sources, energy efficiency, and water conservation. In the US, clean tech companies have become increasingly popular due to their potential to create jobs, drive innovation, and generate sustainable solutions for society.
The most successful clean tech companies in the US are those that focus on sustainable innovation. Companies like Tesla, Bloom Energy, and SolarCity have developed innovative technologies that are transforming the way we use energy.
Tesla has pioneered the electric car market, Bloom Energy is developing fuel cells, and SolarCity is providing solar energy solutions. Other companies, such as Vestas and Clipper Windpower, are bringing wind-powered solutions to the mainstream.
Clean tech is also being used by larger corporations like Google and Apple, which have implemented energy-saving initiatives and renewable energy projects. These tech giants are utilizing their resources to help further the development of clean tech projects.
In addition to these large companies, startups and small businesses are playing an important role in the US clean tech industry. Companies such as Ecotality, AES Energy Storage, and Sungevity are developing efficient energy solutions and products that can be used on a consumer level.
Overall, clean tech is becoming increasingly popular in the US. It provides businesses with a direct incentive to invest in cleaner technologies while also reducing the harmful effects of climate change. As the clean tech industry continues to grow, more companies will be able to develop innovative products and services to benefit the environment.
IMPORTANCE
Clean tech companies have become increasingly important in the US in 2023. With the threat of climate change looming, there is a greater need for companies that are focused on developing and deploying clean energy technologies.
In addition to focusing on renewable energy sources such as wind and solar, these companies are also working towards more efficient ways to use existing resources and reduce emissions. Clean tech startups are becoming increasingly attractive investments due to their potential to help reduce greenhouse gas emissions, create jobs, and improve air quality.
In the US, investment in clean tech has been increasing significantly over the last few years. This has been driven by both public and private sector investment, with venture capital firms providing significant financial support to start-ups in the field. This trend looks set to continue in the future, with President Biden's pledge to invest $2 trillion in clean energy infrastructure over the next four years.
The US government is also offering various forms of incentives to encourage clean tech development. These include tax credits for businesses that invest in clean energy technology, grants for research projects, and renewable electricity production credits. Additionally, the US Department of Energy is launching several programs to foster innovation in clean techs, such as the ARPA-E program.
The rise in clean tech companies in the US is leading to increased job opportunities. As companies transition from fossil fuels to renewable energy, they are creating more jobs in areas such as engineering, manufacturing, installation, sales, and management. In addition, the demand for clean tech employees is expected to increase in the future as new technologies become available and businesses seek to capitalize on them.
Overall, clean tech is becoming increasingly important in the US in 2023. With government initiatives, strong venture capital support, and increasing job opportunities, clean tech companies are well-positioned to make a major impact in the coming years.
Here are the top 10 best clean tech companies in USA in 2023
Tesla – Tesla is a leading American company specializing in green energy and sustainable transportation. Founded in 2003 by Elon Musk, Tesla has grown to become the most valuable car manufacturing company in the world. Tesla designs, manufactures, and sells electric vehicles, as well as solar panels and other renewable energy products.
Tesla's goal is to accelerate the transition from fossil fuel-powered transport to a zero-emission future. Their vehicles range from the entry-level Model 3 sedan to the luxurious Model S sedan and the family-friendly Model X SUV. They are also developing a semi-truck, pickup truck, and an all-electric sports car, the Roadster. Tesla's vehicles boast impressive performance, safety, and sustainability features.
The company is renowned for its commitment to innovation and technological advancement, as evidenced by its Autopilot and Auto Summon self-driving capabilities. Thanks to investments in research and development, Tesla has consistently been able to produce ever more efficient and affordable vehicles.
Their reputation as a leader in sustainable transportation and green energy solutions is sure to remain strong in years to come.
Bloom Energy – Bloom Energy is a technology company based in Sunnyvale, California, that provides clean, reliable, and cost-effective energy solutions. The company designs, manufactures and installs solid oxide fuel cell (SOFC) systems to generate electricity from natural gas, biogas, and other fuels.
These systems are distributed around the world for use in homes, businesses, and public buildings. Bloom's mission is to provide "Cleaner, Cheaper, Reliable Power Everywhere".
Blooms Energy's SOFC technology is based on a fuel cell design developed at NASA. The cell generates electricity through an electrochemical process, which is similar to a battery, but produces a constant flow of electricity with no moving parts.
This means that Bloom Energy's systems are efficient and reliable, with no need for maintenance or downtime. In addition, they produce fewer emissions than traditional forms of power.
The company has grown rapidly since its founding in 2001 and now supplies electricity to over 1,000 customers across 12 countries. Bloom also works with governments and corporations to develop innovative energy solutions, such as hybrid systems that combine Bloom's SOFC technology with other sources of energy generation. The company has also been involved in a number of major energy projects, including building the world's largest fuel cell plant in Pennsylvania.
Bloom Energy's products are designed to be easy to install, operate, and maintain, allowing customers to reap the benefits of clean energy quickly. With their commitment to providing renewable energy solutions that are affordable, reliable, and safe, Bloom Energy is becoming one of the most successful companies in the clean energy sector.
Heliogen – Heliogen is a company that is pioneering the use of artificial intelligence and advanced technologies to unlock some of the world's most abundant energy sources. Founded in 2018, Heliogen has made groundbreaking advances in energy production, storage, and efficiency. The company is focused on developing next-generation solar technology that can produce enough power to meet the needs of industries such as steel production, manufacturing, and transportation.
Using AI-driven algorithms, innovative robotics, and state-of-the-art optics, Heliogen has developed a powerful system to harness the power of the sun. This revolutionary technology uses large arrays of mirrors to concentrate sunlight and generate temperatures hot enough to create steam, which can then be used to drive large-scale industrial processes.
Thanks to its revolutionary technology, Heliogen is able to generate heat up to 1000 degrees Celsius, making it suitable for applications such as creating clean fuels, replacing fossil fuels in process heating, and supplying electricity to homes and businesses.
In addition to its solar technology, Heliogen is also working on developing efficient storage systems for energy generated from renewable sources. The company has partnered with organizations such as the Department of Energy and the Los Angeles Department of Water and Power to build an advanced energy storage facility capable of storing energy generated from solar, wind and other renewable sources.
Heliogen is committed to improving energy efficiency and reducing carbon emissions by utilizing the latest technology. The company is working to create a sustainable energy future where everyone can benefit from clean, reliable, and affordable energy.
SunPower – SunPower is a leading global manufacturer of solar panels, providing clean and affordable energy to residential, commercial, and utility customers around the world. SunPower designs, manufactures and delivers its products with industry-leading innovation and cost-effectiveness.
SunPower has more than 30 years of experience in the solar industry and holds more patents than any other company in the sector. SunPower offers integrated, turnkey solutions that reduce up-front costs and maximize returns on investment. Its proprietary high-efficiency technology ensures the highest performance and reliability in challenging climates and locations.
SunPower also offers comprehensive warranties, financing options, and monitoring services to enable customers to get the most out of their solar systems. SunPower provides cutting-edge, reliable solar energy solutions that are designed for long-term performance and can increase the value of homes or businesses.
SunPower is committed to delivering clean, sustainable energy solutions and reducing emissions for our planet.
Eos Energy Storage – Eos Energy Storage is an energy storage company specializing in providing safe, reliable, cost-effective and grid-scale batteries to the energy industry. The company was founded in 2013 by Michael Oster and Christina Lampe-Onnerud and is headquartered in New Jersey. Eos's mission is to develop products that increase the reliability and efficiency of the grid while creating a more sustainable future for our planet.
The company's flagship product, the Aurora Battery System, is a modular lithium-ion battery system designed to provide efficient, affordable, safe, and reliable energy storage for grid-scale applications. The system utilizes patented technology that provides the regulated output and high-temperature tolerance, allowing it to operate efficiently in a wide range of temperatures. It can also be used as a backup power source in case of power outages or natural disasters.
To ensure safety and reliability, Eos has developed proprietary software that constantly monitors and manages the system. The software includes advanced thermal and voltage management algorithms, which help extend the system lifespan and maximize performance. The system is also designed with scalable architecture in mind, enabling it to be easily upgraded when necessary.
In addition, Eos strives to reduce its impact on the environment. Its products are made from renewable materials and are free of hazardous materials. As part of its commitment to sustainability, Eos also sponsors various programs that promote clean energy.
Overall, Eos Energy Storage is an innovative and responsible provider of safe, reliable and cost-effective energy storage solutions for large-scale utility applications. With its commitment to cutting-edge technology, environmental responsibility and customer service, Eos is helping to create a more secure and sustainable energy future.
Carbon Engineering – Carbon Engineering is a Canadian clean energy company based in Squamish, British Columbia. Founded in 2009, they focus on developing technology to capture CO2 from the air and convert it into fuels and other products. Their mission is to reduce the risk of catastrophic climate change by providing direct air capture technology that is cost-effective and scalable, enabling people to reduce their emissions and improve their environment.
The company's flagship product is Direct Air Capture (DAC), a process for capturing CO2 directly from the atmosphere. Carbon Engineering has developed the world's first commercial-scale DAC system, located in Squamish, British Columbia.
This facility is designed to capture up to 1 million metric tons of atmospheric CO2 per year. The captured CO2 is then converted into fuels such as synthetic diesel and jet fuel through an electrochemical process. The company also works on producing carbon-neutral synthetic fuels for transportation and other uses.
In addition to its direct air capture technology, Carbon Engineering also focuses on other research areas such as advanced materials, renewable energy technologies, and artificial photosynthesis. The company also invests in a wide range of start-ups and businesses engaged in clean energy and carbon capture projects.
To finance its operations and research, Carbon Engineering has partnered with major investors such as Bill Gates and Chevron Technology Ventures. It is also part of the Clean Energy Innovation Network (CEIN) and is seeking additional investments and partnerships going forward.
Overall, Carbon Engineering is a leading clean energy company that is working to reduce the risks of catastrophic climate change through innovative technologies and investments. Its Direct Air Capture system is one of its most notable achievements, and the company continues to explore new ways of reducing atmospheric CO2 while creating carbon-neutral synthetic fuels and other products.
Dandelion Energy – Dandelion Energy is a leading renewable energy company that specializes in home energy solutions. The company was founded in 2017 and is headquartered in New York City. Dandelion offers innovative products that provide clean, affordable, and reliable power to its customers.
Dandelion has become one of the fastest-growing residential solar companies in the United States. The firm's products are designed to be easy to install and provide reliable performance with low maintenance costs.
Dandelion is a customer-focused company that takes pride in its ability to meet customer needs. Its customer service team is available 24/7 and can answer any questions or concerns that customers may have. The company also offers expert advice and guidance on energy efficiency, solar energy, and other renewable energy options.
Dandelion offers various financing options for customers, including solar loans, zero-down leases, and no-interest loan programs. The company also offers flexible payment plans to ensure its customers have the best possible experience. The company is committed to helping customers save money on their energy bills by providing them with cost-effective savings options.
In addition to providing renewable energy solutions to its customers, Dandelion works to reduce carbon emissions on a global scale. The company works with partners across the world to develop sustainable energy solutions and promote environmental stewardship. Dandelion believes strongly in doing its part to reduce the impacts of climate change and has taken steps to reduce its own carbon footprint.
Dandelion Energy is an innovative leader in the renewable energy space. Through its dedication to customer satisfaction, industry-leading technology, and commitment to sustainability, it is paving the way for a cleaner and more sustainable future.
NRG Energy – NRG Energy is a leading American energy company based in Princeton, New Jersey. It is one of the largest independent power producers in the United States. NRG provides electricity and natural gas to customers in 18 states and Washington, D.C.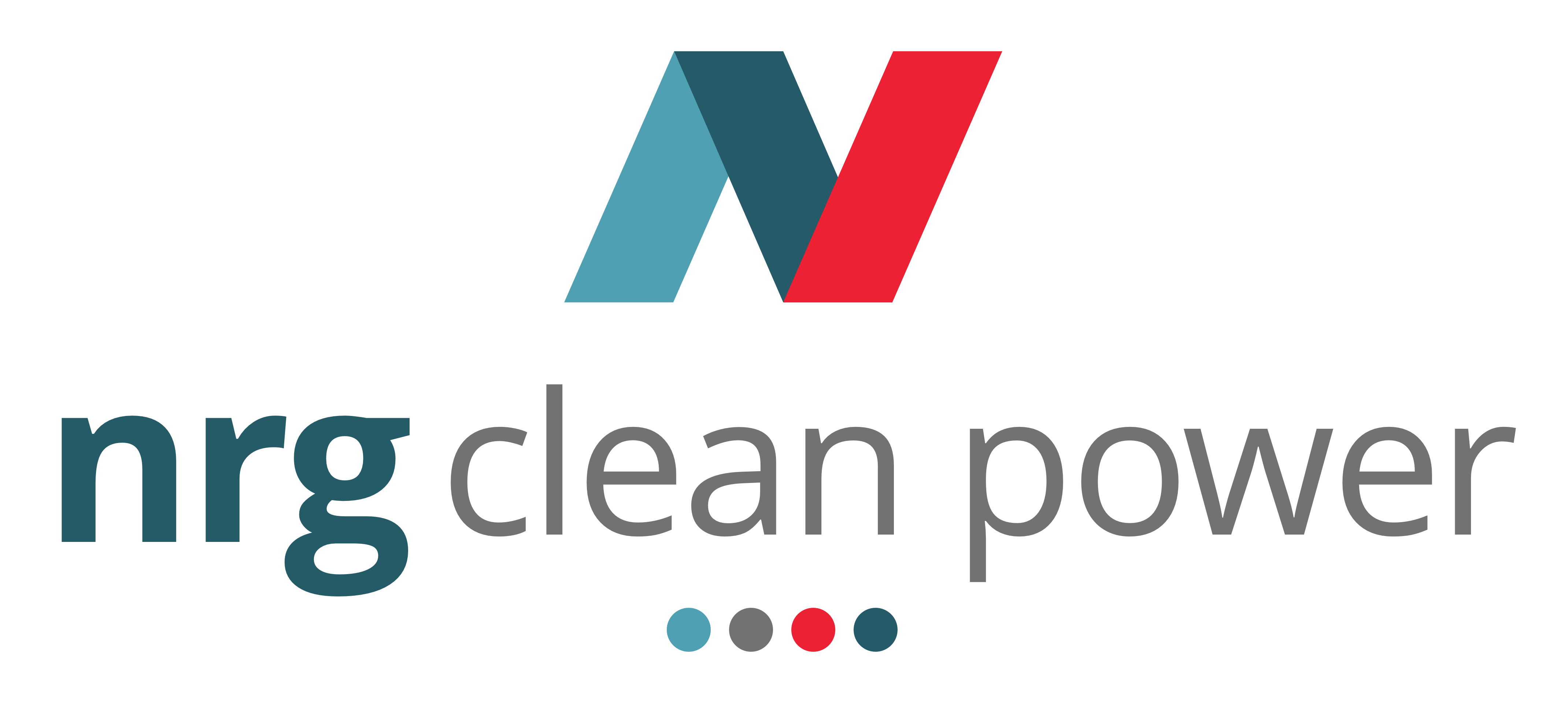 The company's business portfolio includes generating facilities powered by renewable sources such as solar, wind, geothermal, and nuclear fuels, as well as traditional fossil-fueled plants. Apart from electricity and natural gas services, NRG also offers home energy storage solutions, green energy plans and electric vehicle charging networks.
NRG has a rich history dating back to its founding in 1989 when it was formed as an unregulated subsidiary of Public Service Enterprise Group. Since then, NRG has gone through several iterations of ownership, including its merger with Reliant Energy in 2009 and a subsequent spinoff of its retail businesses in 2014. Today, NRG owns and operates some of the most efficient and modern generating plants in the US and is highly regarded for its focus on environmental stewardship.
NRG is no stranger to innovation. In 2016, the company launched its first residential solar panel installation program, and today, it is one of the leading providers of rooftop solar panels in the country.
In addition, NRG has also developed groundbreaking technologies like EVgo, the world's largest electric vehicle charging network. It recently announced the launch of its distributed energy resources platform called eVGO, which will allow customers to generate, store, and manage their own energy.
As NRG continues its mission to deliver clean, reliable and affordable energy, it is taking steps toward greening its operations and delivering more sustainable products and services. The company has also made sustainability a core part of its business strategy and set ambitious goals to reduce its carbon dioxide emissions.
As part of its commitment to protecting the environment, NRG is investing heavily in renewable energy projects, including wind and solar farms, as well as developing strategies for capturing and storing waste heat energy.
At NRG, the customer comes first, and employees are dedicated to providing the highest level of customer service. With a commitment to creating innovative solutions, NRG works hard to ensure that customers have the best experience possible. NRG understands that in order to make a positive impact on our future, it must provide reliable, affordable, and sustainable energy solutions.
Green Mountain Power – Green Mountain Power (GMP) is a leading electric utility company in Vermont. Founded in 1869, today, it serves more than 265,000 customers across the state. GMP is committed to providing reliable and affordable energy to its customers, as well as to promoting clean energy initiatives.
The company has a long history of investing in renewable energy sources such as hydroelectric, solar, wind and biomass. GMP also works with organizations such as Efficiency Vermont to reduce energy consumption and promote sustainable practices.
GMP offers a wide range of programs and services designed to help its customers save energy, money and time. These include energy efficiency tips, home energy audits, energy-efficient appliance rebates, discounts on energy-efficient products, and energy management tools.
GMP provides online energy education resources, energy efficiency calculators, and an online energy store where customers can purchase energy-efficient products. In addition, GMP offers green energy options such as carbon offsets and renewable energy certificates that allow customers to support renewable energy projects.
GMP takes great pride in its commitment to corporate responsibility. Through its sustainability program, GMP strives to provide quality service to its customers while minimizing its environmental impact. GMP uses advanced technologies to reduce its carbon footprint and conserve resources.
It has set aggressive goals in reducing its greenhouse gas emissions, including a goal of zero net carbon emissions by 2045. GMP also participates in community activities that focus on issues like climate change, energy conservation, and renewable energy.
GMP is committed to making energy more accessible and less expensive for all of its customers. It works to provide competitive rates and flexible payment plans to meet the needs of different customers.
GMP also supports customers with lower incomes or those who have difficulty paying their bills, offering various financial assistance plans. The company's customer service team is available to assist customers with billing and other energy-related questions.
Overall, Green Mountain Power is a trusted energy provider that is dedicated to providing reliable and affordable energy to its customers, promoting clean energy initiatives, and supporting sustainable practices. The company is committed to helping its customers save energy and money while striving to reduce its environmental impact.
NaturEner USA – Naturener USA is a leading provider of natural and organic products, committed to providing clean, healthy and sustainable options for families. Their range of products includes food, health and beauty, pet care, and other home and lifestyle products. All Naturener USA products are made with ingredients that are sustainably sourced and free from synthetic additives and chemicals.
The company was founded in 2016 by two entrepreneurs with a passion for promoting healthier lifestyles. Since then, Naturener USA has grown rapidly, becoming a trusted source of natural and organic products for families around the world. Naturener USA's mission is to make clean, healthy, and sustainable products accessible and affordable to everyone.
Naturener USA prides itself in its commitment to sustainability. The company works with suppliers who share their values and promote sustainable agriculture and responsible harvesting practices. Naturener USA also employs eco-friendly packaging materials for their products, reducing the amount of plastic used in their products.
Naturener USA is dedicated to making a positive difference in people's lives. The company donates 5% of their annual profits to charity, helping to support communities in need. They also support local farmers and producers, helping them expand their operations and promote healthier farming practices.
Naturener USA is a leader in promoting natural and organic products as part of a healthy lifestyle. They offer high-quality, affordable options for families looking to lead healthier, more sustainable lives. Naturener USA is committed to providing clean, healthy and sustainable options for families around the world.
CONCLUSION
In 2023, clean tech companies in the USA have continued to grow and thrive. They have embraced renewable energy sources such as solar, wind, and hydropower, leading to a dramatic reduction in pollution and carbon emissions.
Many of these companies are now using advanced technologies such as artificial intelligence, big data analysis, and blockchain technology to optimize their processes and maximize efficiency.
This trend has continued to drive innovation and foster economic growth, with the sector generating hundreds of thousands of new jobs over the past decade. As people become more aware of the need for eco-friendly solutions, the clean tech industry is set to continue its impressive growth.