Trends
Top 10 Indian-origin Executives heading Corporations across the world
From Dr. APJ Abdul Kalam to the legendary Aryabhatta, India has produced some of the greatest minds in human history.
Additionally, Indians are leading the way when it comes to conducting business. Our country has become a power to be reckoned with thanks to stalwarts like Laxmi Mittal, Ratan Tata, Anand Mahindra, and Mukesh Ambani. The citizens of our country have triumphed over each difficulty not just in India but the whole of the world.
India has repeatedly shown that it is the source of some of the world's most brilliant brains. India and people of Indian descent have gone on to manage some of the most successful businesses and companies in the world, from tech geeks making their names in Silicon Valley to tycoons who head some of the most renowned conglomerates.
Anand Mahindra is happy with the news that Laxman Narasimhan, who is of Indian heritage, is the new Chief Executive Officer (CEO) of coffee juggernaut Starbucks. He stated on Twitter that it has now become an "unstoppable trend" to hire CEOs of the most well-known companies in the world who are of Indian heritage.
Over the years, Indians have steadily ascended the corporate ladders around the globe and contributed to the growth of many of the world's technical powerhouses.
Indians have been a part of the invention and marketing management of these life-changing companies, from Microsoft to Pepsi and Google to the Master cards in our hands that we use for shopping.
Indians are the CEOs of 30% of Fortune 500 companies. According to 2015 surveys, 10% of the CEOs of high-tech companies worldwide are Indian, and one-third of all engineers in Silicon Valley, USA, is from this country.
They are "The Best CEOs of the Top Biggest Global Companies" due to their exceptional managerial and communication abilities, adaptability, and work ethic.
They are able to keep such desirable positions because of the beautiful fusion of their professional abilities and modest personalities.
Here are the Top 10 Indian-origin Executives heading Corporations across the world:
1. Laxman Narasimhan of India, CEO of Starbucks
He was chosen as CEO-designate in July 2019 and became CEO on September 1 of the same year.
Laxman held a number of senior positions at PepsiCo from 2012 to 2019 prior to joining Reckitt, including a global chief commercial officer, and chief executive officer of Latin America, Europe, and sub-Saharan Africa operations, where he was responsible for the company Before joining Pepsi, Laxman had a number of positions at McKinsey & Company, including director, from 1993 to 2012. Additionally, he was a member of the advisory board for the Jay  Retailing Centre at the Wharton University of Pennsylvania.
Laxman earned graduation in mechanical engineering from the college of engineering at the university of Pune in India. Along with a Master of Business Administration in Finance from the University of Pennsylvania's Wharton School and a Master of Arts in German and International Studies from the University of Pennsylvania's Lauder Institute
Laxman is a fantastic leader with large-scale operational knowledge of the consumer products industry.  Laxman has a track record of fostering consumer-centric innovation, establishing purpose-led businesses, and showcasing remarkable strategic ability and consumer intelligence. He inspired teams in developing and emerging regions to produce a performance that led the market. He formerly directed specific operational businesses. This makes him a strong candidate for the position, as do his excellent interpersonal and leadership skills.
2. Sundar Pichai, CEO of Google
Pichai Sundararajan, commonly known as Sundar Pichai, is an Indian-American business leader who was born on June 10, 1972. Pichai, an Indian native from Madurai, graduated with a degree in metallurgical engineering from the Indian Institute of Technology Kharagpur. After relocating to the United States, he receives an M.S. in materials science and developer engineering from Stanford University and then went on to earn a Master's in business from the Wharton School of Pennsylvania, where he was recognised as a Siebel philosopher and a Palmer Scholar, respectively.
As a materials engineer, Pichai started his profession. Pichai joined Google in 2004 after a brief stint at the management consulting company McKinsey & Co. He oversaw product management and innovation initiatives for a number of Google's client software products, including Chrome and Chrome OS, and was essential in charge of Google Drive.
He continued to manage the creation of new programs, including Gmail and Google Maps. Pichai also introduced the new video format, WebM, in 2010 along with the open-sourcing of the new video codec VP8 by Google. In 2012, the Chromebook was made available. Pichai added Android to the list of Google products he was in charge of in 2013.
On August 10, 2015, he was chosen to succeed Larry Page as Google's Chief executive officer after previously platter as the company's Product leader. He started in his new role on October 24, 2015, when Alphabet Inc., the new holding firm for the Google business family, was fully established. In 2016 and 2020, Sundar Pichai appeared on Time's annual list of the 100 most influential people.
3. Satya Nadella, CEO of Microsoft
Business executive Satya Narayana Nadella was born in Hyderabad on August 19, 1967. In February 2014, 51-year-old Nadella, a father of three children, was chosen to lead Microsoft. Before being appointed CEO, he served as Executive Vice President of Microsoft's Cloud and Enterprise Group, dedicating 22 years of his life to the organisation.
The electrical engineer from Hyderabad has from the Manipal Institute of Technology. After that, he completed his MBA at the University of Chicago Booth School of Business and his Master of Science in Computer Science at the University of Wisconsin, Milwaukee.
Nadella's vision and genius changed the company's course. He changed Microsoft's original objective of "a PC on every desk and in every household, running Microsoft software" to "empower every person and every organisation on the earth to achieve more.
4. Parag Agrawal, CEO of Twitter
The recently appointed CEO of Twitter, Parag Agarwal, has entered the elite group of business leaders with Indian and Indian ancestry. Since 2017, Agrawal has held the position of Chief Technology Officer of Twitter, where he has worked for more than ten years. Despite being removed from the position in 2008, Dorsey came back and worked as the company's CEO in 2015. Agrawal began working for the company in 2011. He worked as an advertisement developer, and in 2018 he was given the position of CTO.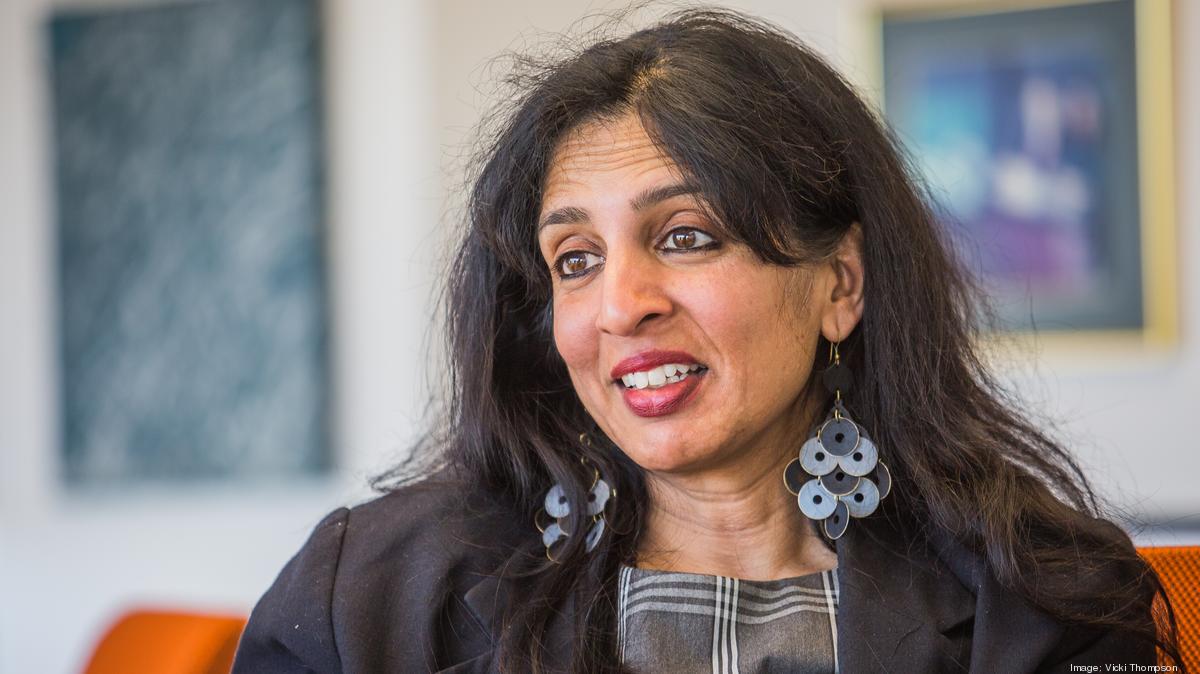 5. Jayshree Ullal, CEO of arista networks
The president and CEO of Arista Networks, a cloud networking corporation, and a multibillionaire American woman in business, Jayshree V. Ullal, is in charge of implementing 10/25/40/50/100 Gigabit Ethernet networking in data centers. Ullal was born in London and spent her formative years in New Delhi, India. Ullal started her career in engineering and strategic roles at Fairchild Semiconductor and Advanced Micro Devices (AMD). Before joining Crescendo Communications, she worked for Ungermann-Bass for four years as director of internetworking products. Ullal was promoted to vice president of marketing at Crescendo and began working on first-generation Ethernet switching, 100 Mbit/s over copper, and CDDI technologies.
6. Shantanu Narayen, CEO of Adobe Systems
Since December 2007, Shantanu Narayen, an Indian American business executive, has worked as chairman, president, and CEO of Adobe Inc. He has been working as the business's president and the chief operating officer since 2005. In a Telugu-speaking household, Narayen was raised in Hyderabad, India. He was the second child of a father who owned a plastics company and a mother who taught American literature.
7. Arvind Krishna, CEO of IBM
After a "world-class succession process," Arvind Krishna, an Indian-born technology executive, was appointed CEO of the American IT giant IBM in January 2020. Virginia Rometty had previously praised him as "the right Chief executive officer for the next era at International Business Machines Corporation and well-placed" to lead the company into the cloud and cognitive era. Krishna, 59, joined IBM in 1990 and holds a Ph.D. in electrical engineering from the University of Illinois at Urbana-Champaign. He also holds an undergraduate degree from the Indian Institute of Technology, Kanpur.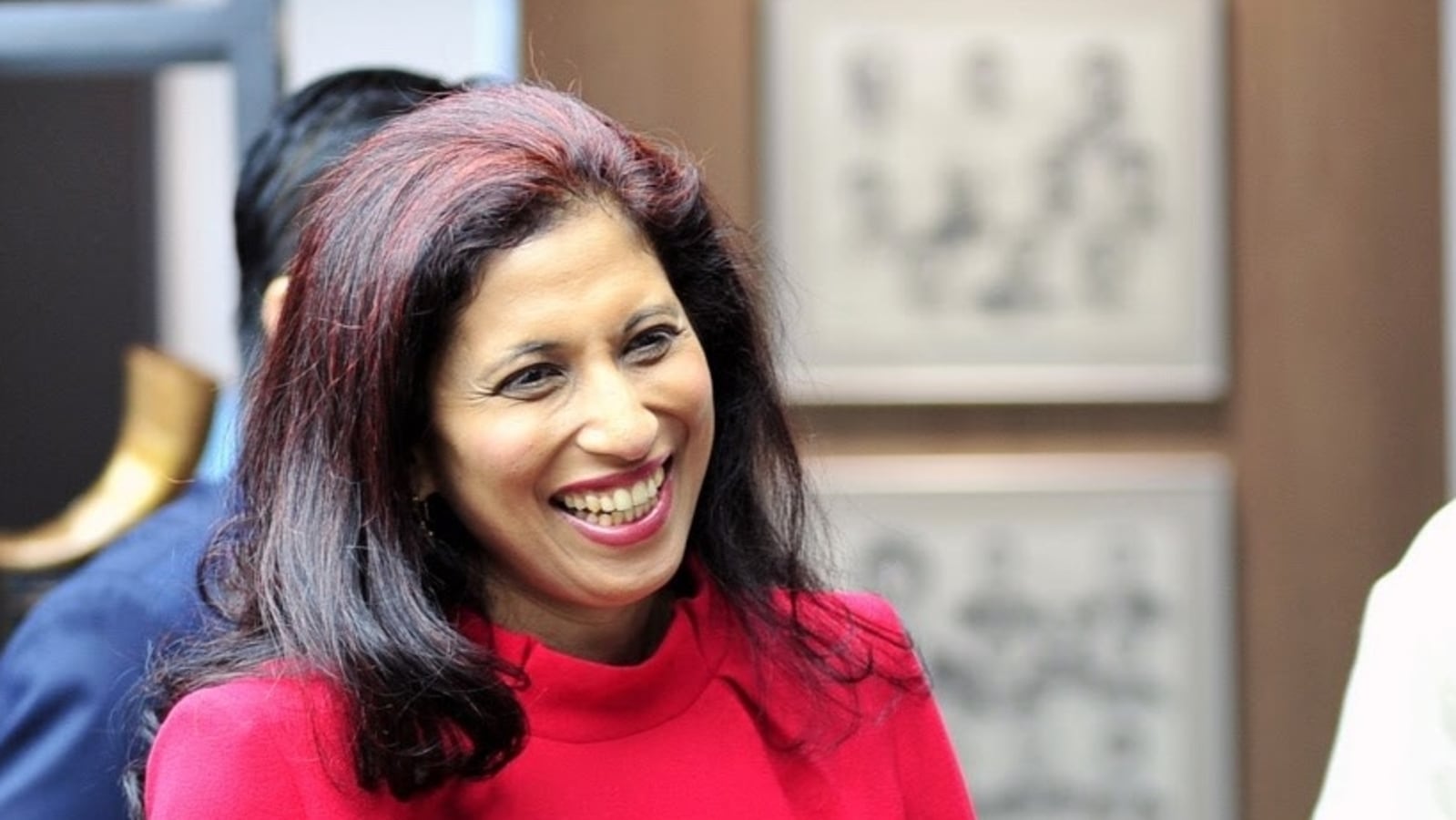 8. Leena Nair, Chanel
Leena Nair, a British-Indian business entrepreneur, and Chanel's global CEO was born in 1969. Nair was a member of the Unilever Leadership Executive and the company's Chief Human Resources Officer. Nair was in charge of Unilever's human resources, which operates in 190 different countries with various regulatory and labour situations. Unilever, which she has led, has been recognised as the top FMCG graduate employer in 54 nations. She oversaw the organization's diversity and inclusion agenda, ensuring that its staff is inclusive yet different.
Leena Nair, who became the first female and youngest CEO of Chanel this year in December, is one of the most recent CEOs of Indian descent to make an impact. She is a graduate of the Walchand College of Engineering and the XLRI- Xavier School of Management and worked as Unilever's chief human resources officer.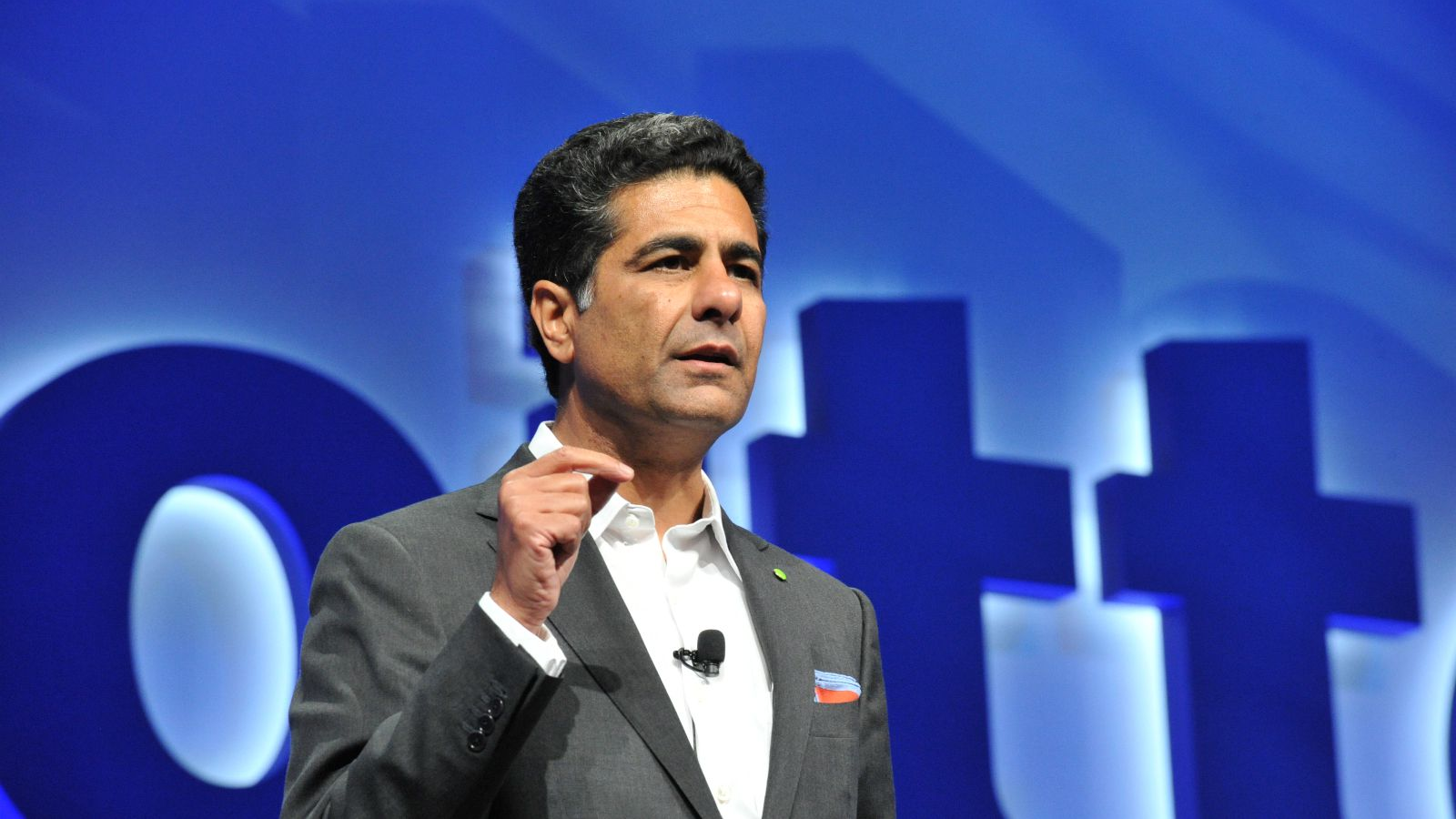 9. Punit Renjen, CEO of Deloitte Consulting LLP
Punit Renjen, an Indian-American entrepreneur born in 1961 was the CEO of the global professional services company Deloitte since June 1, 2015. Prior to this, Renjen was the chairman and CEO of Deloitte Consulting LLP. From 2011 to 2015, he worked as a chairman of Deloitte LLP (United States).
Renjen was raised in Haryana, in the city of Rohtak. He joined Touche Ross after receiving an MBA in management from Willamette University in Oregon. In 1989, Touche Ross and Deloitte amalgamated, and he was hired by Deloitte. Since then, he has lived in the US and worked for Deloitte.
10. Raghu Raghuraman, CEO of VMware
VMware, a cloud computing business, has appointed Raghu Raghuraman as the next CEO. On June 1, Raghuram, who had been employed by the business since 2003, got a new position. He has contributed to the expansion of VMware's core virtualization business, drove the company's software-defined data center strategy, built and led VMware's cloud computing business and SaaS transformation efforts, and been a key player in the M&A strategy of the firm.