Trends
Airtel Explores $1 Billion Fundraising to Settle Spectrum Dues; A Strategic Move Amidst 5G Expansion And Its Limitless Potential
In a strategic move to fortify its financial position and accelerate its 5G expansion plans, Bharti Airtel, India's second-largest telecom operator, is contemplating a significant fundraise of approximately $1 billion. The funds will primarily be used to prepay a substantial portion of the outstanding dues related to the spectrum acquired in the 2015 auction. This potential fundraising endeavor includes the consideration of offshore bonds, and Airtel is set to engage with major global banks such as Barclays and Citi to determine the optimal mode of fundraising and pricing. As the telecom industry gears up for the next generation of mobile broadband services, Airtel's proactive approach aims to streamline its balance sheet, reduce annual interest costs, and position itself for robust growth
Airtel is considering a fundraising of approximately $1 billion (around ₹8,330 crore) to repay a significant portion of its outstanding spectrum dues from the 2015 auction. 
This may involve issuing offshore bonds, and the company is expected to consult with major global banks such as Barclays and Citi later this month to determine the preferred mode of fundraising and pricing.
According to company officials, Bharti Airtel, the second-largest telecom operator in India, needs to settle deferred liabilities amounting to around ₹12,000 crore, including 10% annual interest, related to the spectrum acquired in the 2015 auction. 
Hence, discussions are ongoing about the most cost-effective approach for fundraising, with considerations of tapping into the bond market depending on the competitiveness of the current environment for dollar funds compared to the domestic market.
Refinancing the high-cost spectrum debt is seen as a strategic move for Airtel, potentially reducing annual interest costs, strengthening its balance sheet, and enhancing cash flows. 
Thus, the initiative aligns with the company's goals of expanding its 5G coverage and offering next-generation mobile broadband services on a national scale in the coming months.
Negotiations between Airtel and foreign banks are set to commence soon, with both sides aiming to determine the specific financial instrument and pricing for the proposed offshore fundraising. 
Additionally, there is a possibility that Airtel may use a portion of its remaining rights issue proceeds to prepay some of its outstanding dues from the 2015 spectrum auction, having raised ₹5,247 crore in the first tranche of its ₹21,000-crore rights issue two years ago.
As of the latest update, Airtel's shares saw a 1.49% increase, closing at Rs 961.40 on the BSE on Monday.
During the September quarter earnings call, Airtel CFO Soumen Ray indicated that the company still had approximately Rs 10,000-12,000 crore in dues from the 2015 spectrum auction, which it aims to pay down in the future.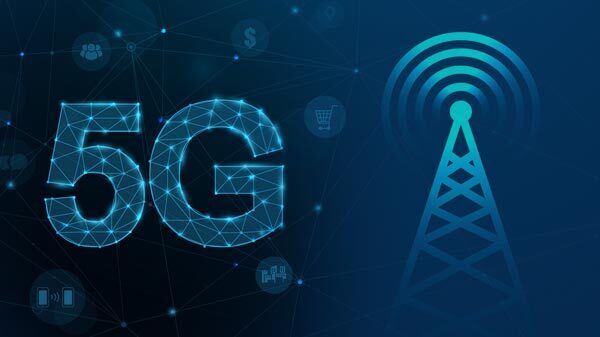 In the 2015 auction, Airtel acquired 111.6 MHz of spectrum for Rs 29,130.20 crore, with Rs 7,832.58 crore paid upfront; through subsequent prepayments in March 2022 and end-July 2023, Airtel reduced its spectrum debt related to the 2015 auction, replacing it with lower-cost market/bank borrowings.
Airtel's offshore fundraising plans coincide with expectations that FY24 will be a peak year for capital expenditures (capex) due to ongoing 5G rollouts and rural expansion. 
While capex is projected to remain elevated in the range of Rs 28,000-31,000 crore in FY24, there is anticipated reduction in FY25 as 5G radio spends decrease, though capex on transport, data center, and B2B segments is expected to continue steadily.
The telecom company has been rapidly expanding its 5G network since October of the previous year, concluding the September quarter with 55 million 5G users and achieving 5G coverage across all districts and union territories in India.
India's 5G Revolution, Limitless Opportunities and Revenue Potential
As India continues to position itself as a global technology hub, the 5G revolution has taken center stage, promising unprecedented possibilities and a staggering revenue opportunity.
The India 5G market is projected to offer a lucrative revenue of US$ 168.8 billion during the period of 2023-2031, with a remarkable Compound Annual Growth Rate (CAGR) of 43.8%; thus the seismic shift in the telecom sector is not only reshaping connectivity but also setting the stage for substantial economic growth.
The Current Landscape
India, boasting one of the world's largest telecom markets with over 1.2 billion mobile subscribers, is currently dominated by key players such as Reliance Jio, Airtel, and Vodafone Idea. 
The 5G journey has already commenced, with approximately 10 million 5G connections as of 2023, a number expected to skyrocket to over 1 billion by the year-end. While 5G services are currently concentrated in selected urban areas, the Indian government is pushing for a nationwide rollout by the end of 2024.
Leading the Charge
Reliance Jio and Airtel emerge as frontrunners in driving the 5G expansion across India. The current use of 5G technology focuses on high-speed internet access, immersive gaming, video streaming, and connected devices. 
According to IDC, the growth of 5G subscriptions is anticipated to be steered by media and entertainment applications, particularly Virtual Reality (VR) and Augmented Reality (AR).
Diversifying Impact
The impact of 5G extends beyond faster internet and entertainment, reaching into industries such as smart farming, autonomous vehicles, and smart manufacturing. 
It is predicted that 5G networks will represent 8.9% of all mobile subscriptions by the end of 2023, a significant leap from 0.9% in 2022. Hence, to support this transformative shift, the Indian government has allocated spectrum for 5G trials and actively involved the private sector, encouraging collaborations with foreign entities to deploy 5G infrastructure.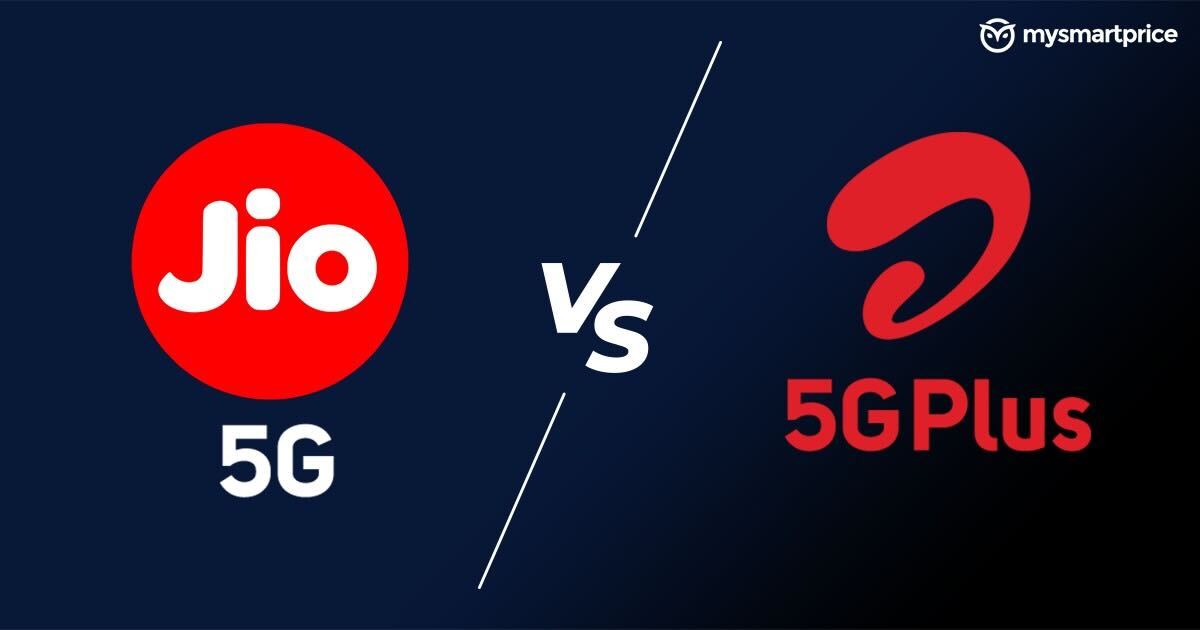 Reliance Jio's Strides
Reliance Jio stands at the forefront of India's 5G market, making rapid strides in deployment; boasting a 5G network in 100 Indian cities, the company aims to cover over 1000 cities by the end of 2023. 
Mukesh Ambani, Chairman of Reliance Industries, asserts that 5G services will be accessible nationwide by 2023, narrowing the rural-urban digital divide. The company's partnerships with Nokia, Ericsson, and Motorola are indicative to staying ahead in the 5G race.
Economic Catalyst
The 5G sector, though in its early stages, carries the potential to revolutionize the Indian telecom sector and with the right policies and investments, it can become a major driver of economic growth. 
Reliance Jio, in particular, is investing close to $6 billion in the India 5G market, focusing on infrastructure projects and spectrum acquisitions. Collaborations with global telecom giants like Qualcomm, Intel, and Samsung highlight the comprehensive approach towards 5G technology development.
Key Trends Shaping the Future
Increased Mobile Subscriptions: 5G is poised to increase median download speeds by tenfold, leading to a surge in mobile subscriptions.
Growing IoT Ecosystem: 5G is a catalyst for the growth of the IoT ecosystem, with more connected devices leveraging the high-performance 5G network.
Increased Data Usage: The introduction of 5G is expected to significantly increase data usage, with an average of 50 GB per month per user.
Improved Network Performance: Faster download speeds, reduced latency, and higher device connection density are enhancing overall network performance.
Boost to Indian Economy: The 5G sector is forecasted to generate nearly $180 billion by 2030, contributing significantly to the Indian economy.
Growing Investments: With 5G as a key growth driver, new investments in network infrastructure, devices, services, and applications are anticipated, tapping into the opportunities presented by 5G.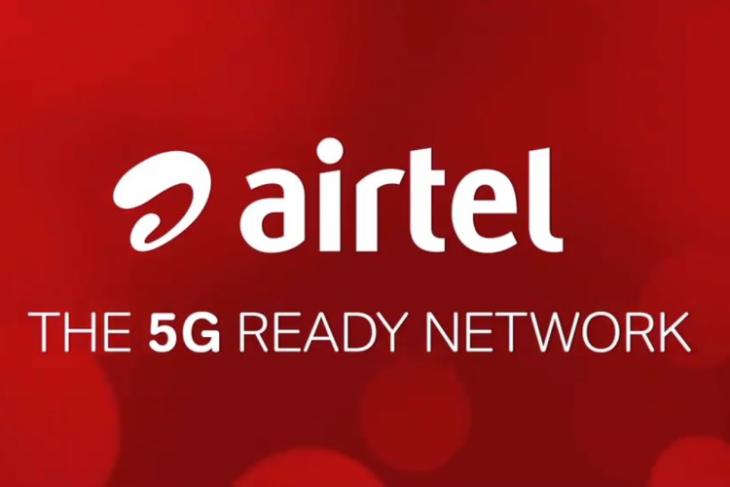 The Last Bit, Airtel's exploration of a $1 billion fundraising signifies a strategic response to the evolving telecom industry, where the deployment of 5G technology and the expansion of coverage are paramount. 
Thus, Airtel aims to enhance its financial flexibility, optimize its balance sheet, and generate additional momentum for its 5G initiatives by seeking to settle a substantial portion of its spectrum dues from the 2015 auction. 
As discussions with global banks unfold and fundraising strategies are fine-tuned, Airtel positions itself to the challenges and opportunities in the dynamic telecommunications sector, setting the stage for a transformative phase in its growth trajectory.
The 5G revolution in India is not merely about upgrading technology; it is a strategic move that promises to redefine connectivity, drive economic growth, and position India as a global technology powerhouse. 
With telecom giants at the forefront, backed by strategic partnerships and substantial investments, the future of India's 5G market appears to be on an upward trajectory, unlocking a new era of innovation and limitless possibilities.