Trends
China's Expanding Role in the Middle East, From Meeting Officials From Arab And Muslim-Majority Nations In Beijing To Declining U.S. Influence And Growing Dissent In Israel Over Hostage Crisis; The New Emerging World Order
In a clearly emerging new world order, China's increasing influence in the Middle East stands as a focal point as Beijing maneuvers economic collaborations and diplomatic ties with the Gulf nations; its actions resonate globally, prompting strategic responses from nations like the United States. As the U.S. grapples with formulating responses to China's growing presence in the region, navigating intricate economic, security, and diplomatic considerations, against this backdrop, internal tensions in Israel over the handling of hostages in Gaza have further added a layer of complexity to the broader narrative, where internal dissent is increasing day by day. Amid the growing conflict where controlling diplomatic lines are emerging, it seems that a new world order may be in the process of being created.
China, Middle East, United States And The New World Order
In what can be seen as growing China's influence in the Middle East,
China's top diplomat called for urgent action on the Gaza conflict during a meeting with officials from Arab and Muslim-majority nations in Beijing.
Chinese Foreign Minister Wang Yi welcomed counterparts from Saudi Arabia, Jordan, Egypt, the Palestinian National Authority, and Indonesia, as well as the head of the Organization of Islamic Cooperation, where Wang emphasized the need for effective international measures to prevent the tragedy from spreading and reiterated China's call for an immediate ceasefire.
Visiting ministers, including Saudi Arabian Foreign Minister Prince Faisal bin Farhan Al Saud, expressed strong calls for an end to the conflict and emphasized the urgency of humanitarian aid. The delegation aimed to cooperate with China and responsible countries, valuing the seriousness of the situation.
Israel's weeks-long bombardment and ground operations in Gaza followed a deadly attack by Hamas on October 7, taking more than 200 hostages. Talks in Beijing coincided with reports of a possible deal to release hostages and a temporary pause in fighting, mediated by Qatar.
China and the U.S., a long-time Israeli ally, diverged on the approach to the conflict, with Beijing criticizing Israel's retaliation with Wang urging Israel to stop collective punishment in Gaza and open a humanitarian corridor to prevent a larger crisis.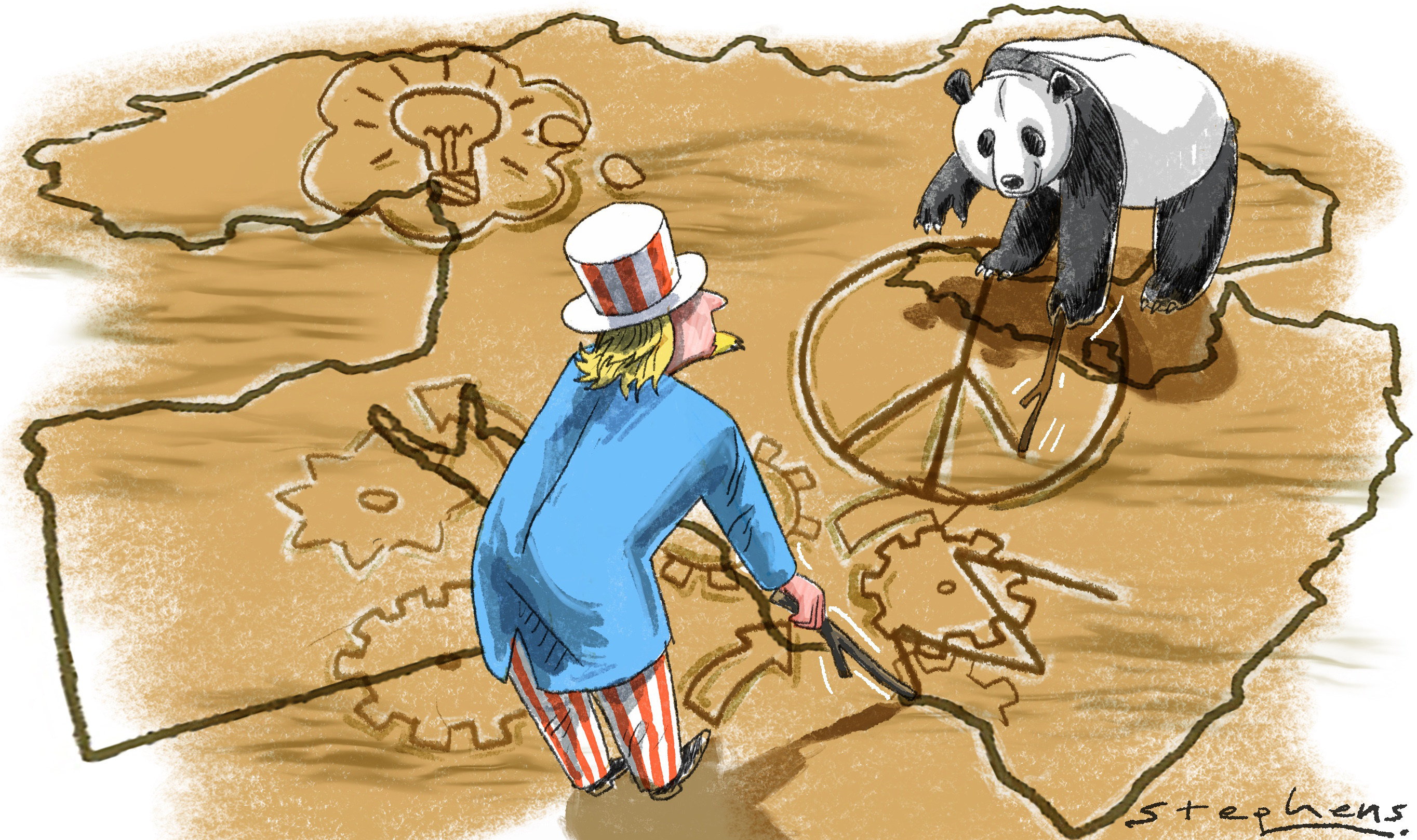 China's Diplomatic And Economic Game
China has been actively seeking a solution to the conflict, dispatching a peace envoy and advocating for a ceasefire at the United Nations with the recent U.N. resolution passed under China's leadership, calling for the immediate release of hostages held by Hamas and extended humanitarian corridors in Gaza.
China sees the conflict as an opportunity to strengthen ties with Arab countries, potentially driving a wedge between the U.S. and its long-standing allies.
Furthering China's intent, China's special envoy, Zhai Jun, addressed ceasefire and long-term peace during a Middle East tour, with recent visits to Turkey and Bahrain. However, China's diplomatic efforts have not included direct engagement with Israeli or Palestinian officials during the current conflict. It is to be noted that the visiting officials in Beijing include Palestinian Foreign Minister Riyad al-Maliki.
The recent meeting between and talks between Chinese leader Xi Jinping and U.S. President Joe Biden involved urging China to use its leverage with Iran to prevent wider regional escalation.
Biden emphasized the U.S. view of Hamas as a terrorist organization, while China frames the situation as a Palestinian-Israeli conflict, not explicitly referring to Hamas.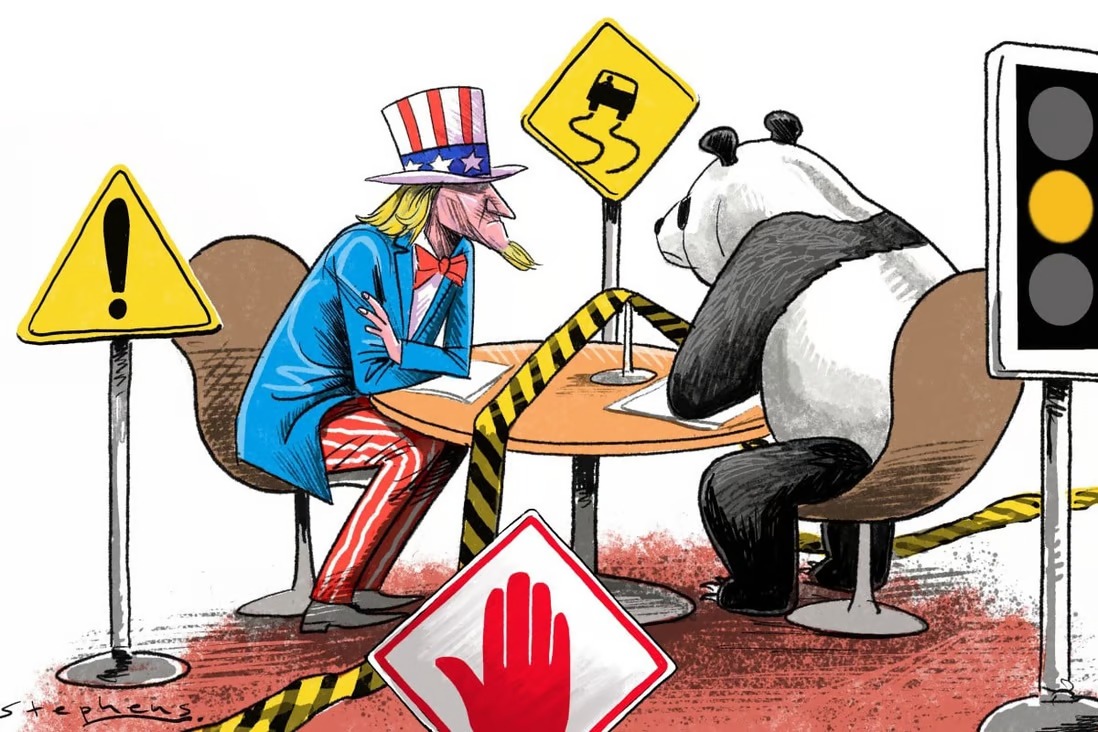 The Changing World Order Driven By China's Closeness To Middle East
A series of transformative events over the past three decades has significantly altered the geopolitical landscape of the Middle East.
The withdrawal of American forces from Iraq and Afghanistan, coupled with shifts in Saudi Arabian crude oil trade and the increasing economic influence of China, has led to a reevaluation of power dynamics in the region.
China's involvement, particularly showcased by President Xi Jinping's participation in the 2022 Gulf Cooperation Council (GCC) summit and the interest of Gulf nations in joining BRICS, has raised questions about its role in the Middle East.
While China emphasizes economic cooperation and deepening diplomatic relations, there are growing contrasts between its official communication and a more assertive approach in this evolving "multipolar" panorama.
China's engagement in the Middle East is predominantly driven by economic factors. As the world's largest oil importer, China has strengthened ties with Gulf states through increased trade and investments, notably through the Belt and Road Initiative (BRI).
The increasing trade in oil positions has made China the largest importer of petroleum from the GCC. At the same time, economic-oriented engagement gains momentum through business conferences, free trade negotiations, and bilateral trade deals.
China's BRI, especially the China-Pakistan Economic Corridor (CPEC), plays a pivotal role, offering strategic opportunities and limitations. However, at the same time, challenges, including China's domestic economic issues and regional problems, may impact the success of BRI projects.
China's involvement is not confined to economic ties alone but extends to strategic communication emphasizing peace, stability, and civilizational friendship, where rhetorical exercises become intertwined with diplomatic actions, such as China's role in mediating the Saudi-Iran normalization.
However, China faces challenges in navigating regional relations, particularly in territorial disputes with neighbouring countries such as India and ongoing disputes over islands in the South China Sea.
In terms of security, China's conventional foreign policy adheres to the principle of noninterference. Joint military exercises have recently been conducted with Middle Eastern countries, emphasizing modernizing the People's Liberation Army's operational capacities.
United States Response
In responding to China's increasing presence in the Middle East, the United States should formulate a comprehensive foreign policy strategy that prioritizes understanding both the enabling factors and limitations of China's engagement in the region.
American decision-makers must focus on assessing China's economic involvement in the Middle East; scrutinizing the duration of contracts, especially in critical infrastructure investments, is crucial to identifying potential long-term security risks.
While challenging, efforts to diminish China's influence in the Middle East's energy market is critical for the US; similarly, the geopolitical implications of Belt and Road Initiative (BRI) projects demand careful evaluation and vigilance is necessary concerning the potential military presence of the People's Liberation Army Navy near the Gulf resulting from the Gwadar Port investment.
Moreover, China's engagement at Israel's Haifa Port should be reevaluated not only from an economic standpoint but also with a keen eye on potential geopolitical implications.
However, rather than hastily countering China's moves, U.S. administrations should strategically analyze these investments to gain insight into China's playbook, enabling Washington to dictate the tempo of Chinese actions without provoking unnecessary escalation.
The primary obstacles to China's continued engagement in the Middle East stem from the complex issues within its sphere of influence. To counteract this, Washington's strategies for China, such as deterrence or containment, should prioritize increasing regional partnerships.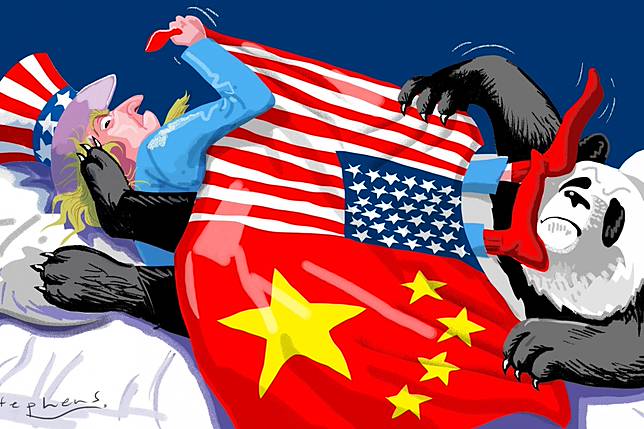 In response to the South China Sea's militarization, empowering missile intelligence-sharing systems with partners and conducting joint military drills will enhance the region's joint military action capabilities.
Partnerships like AUKUS, QUAD, AP4, and I2U2 should be expanded to strengthen collective efforts against potential challenges.
Emphasizing the critical boundary of security, the U.S. must avoid trespassing in areas such as arms sales, security cooperation, cyber technology, and infrastructure agreements near strategic locations.
The imperative of safeguarding rights and freedoms, integral to U.S. foreign policy, should not compromise strategic interests. Close monitoring of joint military exercises between Middle Eastern countries and China's PLA, which enhance operational capabilities, is also essential.
The U.S. should prioritize a cooperative spirit in regional strategies, fostering collaboration in security strategies and operational capacities. This strategic recalibration can help to preempt Middle Eastern nations' inclination to diversify their trade partners, averting potential spillover into defense and security affairs.
Recognizing the considerable impact of U.S. policies on the Middle East since 2001, Washington cannot afford further strategic miscalculations. Key foreign policy mistakes during the Bush and Obama administrations, such as the Iraq invasion's failure and the complex Syrian policy, stress the need for a more suitable approach aligned with local realities and strategic priorities.
The U.S. should avoid compartmentalization in regional strategies, acknowledging interconnectedness to maintain its influence in the region.
The Growing Internal Dissent In Israel
There were intense clashes during a committee meeting in the Israeli parliament on Monday when family members of hostages held in Gaza confronted National Security Minister Itamar Ben-Gvir and other far-right government members.
Ben-Gvir, a controversial figure advocating the annexation of Palestinian territories, is promoting legislation for the death penalty for terrorists.
However, family members, holding pictures of their loved ones, expressed their frustrations.
Many like Gil Dickmann, whose cousin is held in Gaza, repeatedly shouted: "Bring them home!"
Hen Avigdori, whose wife and daughter were taken on October 7, criticized Ben-Gvir, saying, "Maybe instead of talking about the dead, talk about the living. Stop talking about killing Arabs. Talk about saving Jews. This is your job!"
Frustrated with the perceived lack of progress, the family members accused Ben-Gvir of endangering their loved ones by spotlighting the issue of Palestinians held in Israeli prisons.
They worry that suggesting Israel might execute Palestinian prisoners could make Hamas less willing to release hostages or increase the risk of mistreatment in Gaza.
Almog Cohen, a colleague of Ben-Gvir in the Jewish Power party, responded to the family members, saying, "You don't have a monopoly on pain. We also buried more than 50 friends."
The meeting discussed Ben-Gvir's proposed legislation, which is still in progress through parliament; it has several stages to pass before becoming law and could potentially be withdrawn.
Later in Tel Aviv, another group of family members met with Prime Minister Benjamin Netanyahu and members of the war cabinet at the defense ministry.
Udi Goren, one of the family members, left early due to a perceived lack of new information provided by the war cabinet; disappointed, he stated that the government was not prioritizing the release of hostages above other considerations, including the mission to defeat Hamas.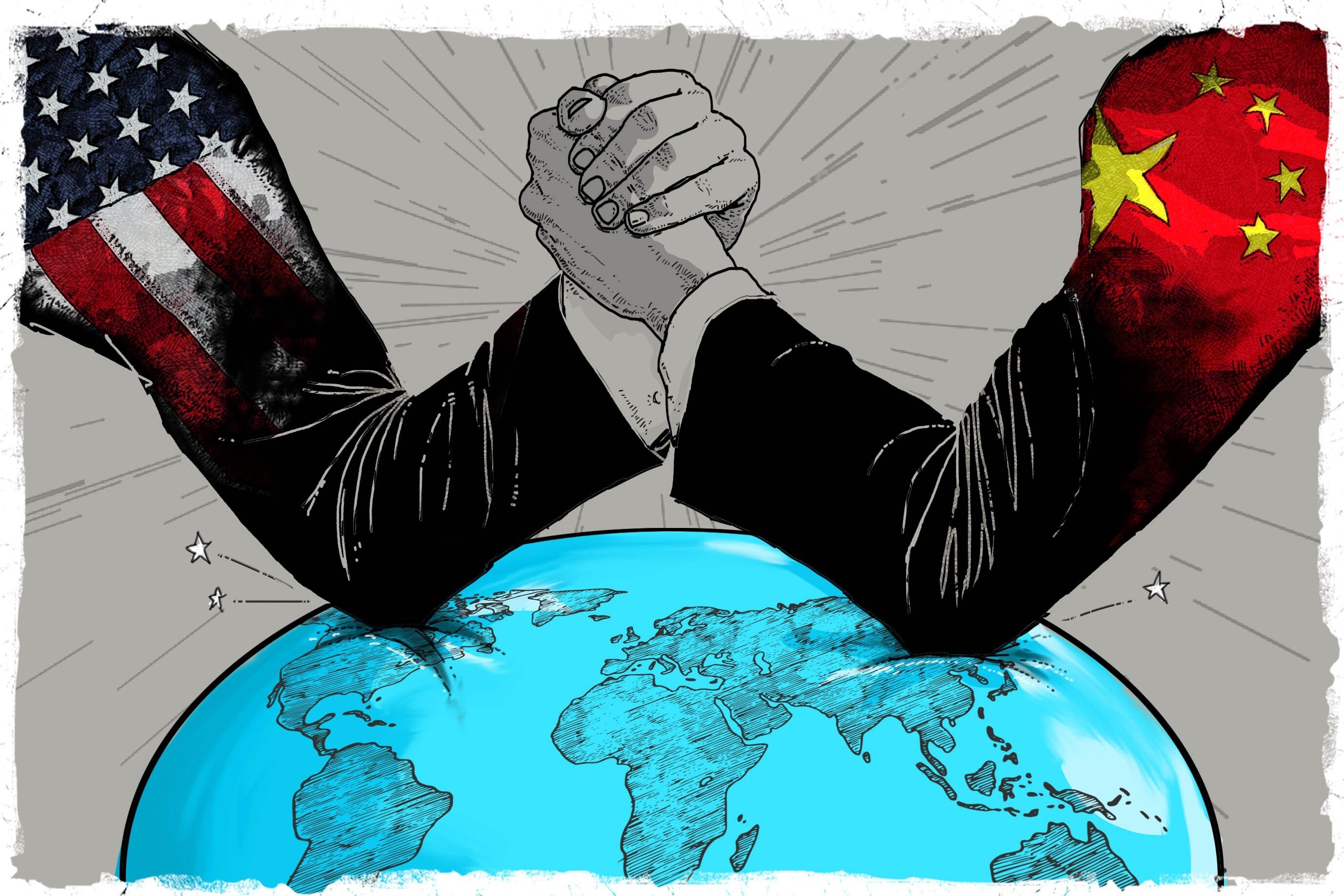 The Last Bit, The intricate interplay of China's strategic engagements, the U.S. response strategy, and internal dissent within Israel accentuate the multifaceted nature of contemporary geopolitical challenges.
As China seeks to fortify its global position, the Middle East becomes a crucial arena for influence, triggering nuanced reactions from established powers.
The U.S., in turn, must carefully navigate economic, security, and diplomatic dimensions to maintain its interests.
Meanwhile, internal dissent within Israel further complicates the geopolitical landscape, creating a mix of competing interests, diplomatic game-changing moves and perhaps the formulation of a new world order.