Trends
China is losing its hold on the textile market. Can India get a big piece of the global trade worth $1 trillion?
India's textile exporters should realize that China's problems could be their opportunities. They can be hopeful even though there are signs of trouble in the East Asian economy, which is losing market share in textile exports to Vietnam and India, for example.
The rise in prices of raw materials, the effects of Covid-19, and a growing US-led boycott of cotton from China, which is used in many textiles, have all led to a drop in demand for fiber. In June 2022, the South China Morning Post said that consulting firm Beijing Cotton Outlook noted that some Chinese companies had lost up to 30% of their orders.
It also said that the China National Cotton Information Centre said at the beginning of June that the number of textile factories in China that had their machines running was 13.3 percentage points lower than the same time last year, at 79.7 percent. Many experts say it could worsen as more countries stop buying cotton from East Asian countries.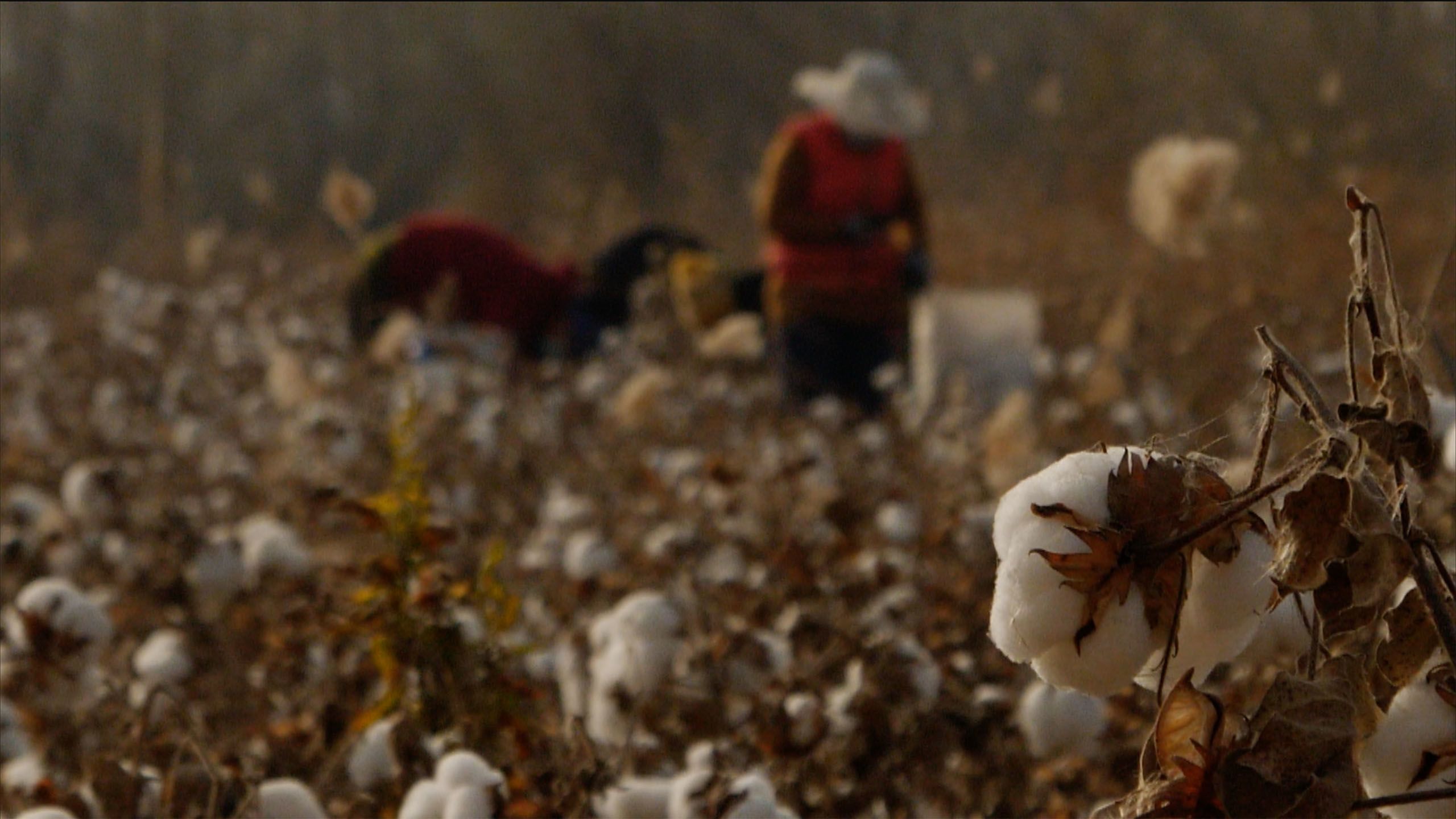 What does this mean for India, whose textiles industry has been struggling? Experts say, "It's a good chance."
KK Lalpuria, the Executive Director and CEO of Indo Count Industries, a company in Kolhapur that makes cotton yarn and knitted goods, says that India should use its strengths to increase textile exports right now. "We could take advantage of the fact that China's textile exports are going down. "The only country that can get a bigger share of the market is the one that can guarantee the raw materials in the supply chain," he says, referring to India's ability to grow cotton.
He also says that China is having trouble with things like labor costs that are too high. Manufacturers have realized that there is more money to be made in their own country China, so they are putting less effort into exports.
Get that spot
Even though China has the most significant share of the textiles market—35 percent—it is slowing down because of changes in global demand. India has a share of about 6%.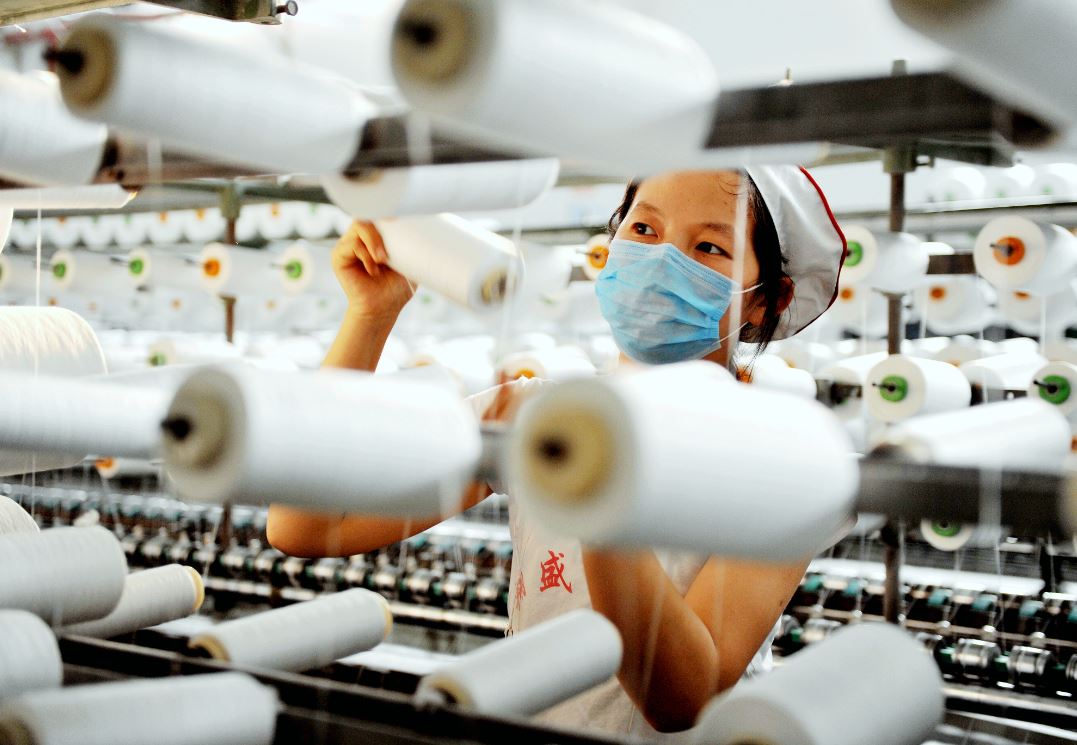 In this situation, the goal of the Indian government to increase textile exports makes sense. In April, the Minister of Commerce and Industry, Piyush Goyal, said that the goal was to raise textile exports from $44 billion to $100 billion by 2030.
But even though there is a chance to make money from cotton exports, Indian exporters would have to face some huge problems to reach their export goal. Some of the issues are geopolitical tensions, tough competition from other countries, and changes in the supply chain.
A CRISIL Rating report says that cotton prices have more than doubled in one year, going from Rs 50,000 per candy to Rs 100,000 in May, which makes the situation even worse. It also said that exports have become less competitive because domestic cotton prices have increased so much that they are now higher than international prices.
Gautam Shahi, the Director of CRISIL Ratings, says there are two main reasons for this. "First, there has been an increase in the price of raw materials like cotton because of problems in China, which is the biggest producer. Second, there has been a bit of a slowdown in some of the most important markets, such as the USA, because of inflationary pressures. High inflation and rising interest rates in these countries are now affecting demand.
Experts in the field say that these are why the government should step in to help the players in the sector achieve steady growth. The most important thing is to focus on policies that encourage diversification of textiles portfolios, capacity building, and competitiveness. Also, textiles should focus on new foreign trade agreements (FTAs).
Important Policies
Partner at Deloitte India Anand Ramanathan says that the government should try to get textiles into all the FTAs. "Countries like the US and Europe, where some of our high-value exports go, are slowing down. So, the portfolio will need to be diversified somehow, and FTAs can be an essential part of that. Even within Europe, we will have to focus on certain markets that are less affected by the energy crisis and where inflation won't be as high. Ramanathan says, "We will have to look at it country by country, or maybe region by region, and then figure out what needs to be done."
It's not a secret that FTAs can significantly impact India's textile industry. For example, the India-UAE trade pact is expected to lower import duties for Indian exporters, and India already supplies 43% of UAE's clothing imports. The deal will not only increase trade between the two countries, but it will also make the textile industry more competitive and help create jobs. Israel, Canada, and the EU are all working on more FTAs.
A Press Information Bureau report says that India's textile and clothing industry adds about 2% to the country's GDP. Before Covid began, it, directly and indirectly, employed close to 105 million people, making it the second largest source of jobs after agriculture. These numbers should convince the government to help the sector grow.
Experts also say that India can benefit in another way. They say to use the "China Plus One" idea to get a more significant share of the global textile market right now.
Use these good points.

Lalpuria of Indo Count Industries says India has a real chance to take advantage of the gap. This is because international brands are now sourcing from other places instead of China because of supply chain problems and the US-led ban.
He thinks that the global textile trade is worth about $1 trillion. Last year, China did about $360 billion, while India did about $44 billion. "China's market share will change, and a small change of 1 percent in global trade adds up to almost $10 billion. China is becoming less competitive, so if we can set up the right support system, we'll have a huge chance," he says.
India also has an advantage in raw materials because it makes a lot of cottons. Also, the country has a well-established industry that makes all kinds of fabrics and yarn. "India sells raw cotton, yarn, and fabric overseas. If we can add value and sell it, India will be able to compete. "The Indian manufacturer has a lot of room to take market share from China," says Lalpuria.
Initiatives like the Production-Linked Incentive (PLI) scheme and the Interest Equalisation Scheme have helped to make the country more competitive. With its focus on artificial fiber (MMF) and technical textiles, the PLI scheme aims to boost this sector. Commerce and Industry Minister Goyal said that MMF and technical textiles make up two-thirds of the world market and international trade in this area.
A MarketsandMarkets report says that the global specialized textile market is expected to grow from $164.6 billion in 2020 to $222.4 billion in 2025, at a compound annual growth rate (CAGR) of 6.2% from 2020 to 2025. India's technical textiles exports are worth $2 billion, and the country wants to reach a goal of $10 billion in three years.
Shahi of CRISIL Ratings says that the country still has a long way to go regarding technical textiles. "Our market share for these products is tiny, and China has a lot of power. The PLI Scheme in the MMF segment and the proper implementation of the integrated textile parks will help take the industry to the next level. There will be economies of scale because all of the facilities and raw materials will be in one place," he says.
Play the game of being green

Cotton prices are the most critical variable, and this can be fixed by increasing the number of cotton crops and using machines. "What we need to do most is increase supply. "This is a problem with all crops, not just cotton," says Ramanathan of Deloitte India. "So, fix the way you run your farm. Connect with banks to get money for the cotton value chain and ensure there is more mechanization and investment in technology to track cotton.
Taking advantage of new trends catching on around the world can also help. Exporting units need to learn about sustainable ways to make things, which is getting a lot more attention from buyers worldwide. Taking their lead, brands have started to use some of these methods in their work. Vishal Fabrics, a company that makes denim and fabrics, use eco-friendly chemicals and organic cotton in their factories. Indo Count Industries promotes sustainable fibers, and Birla Century, a textile company, pays much attention to waste management, water management, and energy conservation.
RK Dalmia, Senior President and Director of Birla Century, says, "Our main goal is to integrate sustainability throughout the entire value chain. About 84% of the trash we make is being recycled or reused, and we just started recycling and reusing all of the fly ash that comes from power plants. The goal was to reach the goals for sustainable development and make our factories more in line with international standards."

Ramanathan says that efforts to make sure the fabric is made responsibly will help exports. Some players in the value chain track cotton crops from the farm to the customer. In the world we live in now, exports can also be boosted by using sustainable methods. "More and more people want to wear natural fabrics, and because they affect the environment, synthetic fabrics are becoming less popular. This is a big plus because we can get all raw materials from one place. How well the space does will depend on how much value we can add to products in the country and how well we can sell them. "That gives us a big advantage over Bangladesh and Vietnam," Ramanathan says.
It's clear that if we want to get a more significant share of the world's textile exports, we need to make changes on several fronts, such as investing in research and development, using our traditional expertise in hand-woven products, looking beyond conventional geographies, and digitizing more.
Even though the $100 billion export goal may seem like a lot, if the government and industry players work together to solve the current problems, the segment could be on a long-term upward trend.