Objects like phones, cars, home appliances etc happen to talk to each other in the presence of the internet. The internet availability has made life easier for all of us, but, as is double-faced, so is any given technology and situation that one is provided with. There is a lot of online stuff that the cybersecurity hackers are always eyeing.
The corruption and infiltration attempted by the cybersecurity hackers is not a very unknown subject to talk about. In such a case, it becomes really important for somebody to be present to control on all the hacking activities happening and to also identify and track the hackers. India has certain established companies that look into the very same matter.
Top ten leading cybersecurity companies in India are listed below.
1. Marlabs Inc
A digital firm with its office in Bangalore, India, was founded back in the year 1996. The firm has a notable experience of years in big data consulting, SI and CRM consulting. The firm gives its best in terms of health care industries, education and a lot more. The company's efficient and extensive role in satisfying its customers is what makes it climb up to the top in the list. Some of its former clients are New York Times and Energy Hub among many others.
2. Ishir
Headquartered in Texas, the company also has its office in New Delhi. It was founded in 1999 but has managed to attain a very markable position in the industry of cybersecurity. Though it does not have a really large team of workers, its team of 232 employees does all the work efficiently. Its small team is behind its huge success. Boston University and Honda are some of its clients known worldwide.
3. Kratikal Tech Pvt Ltd.

Founded in 2021, Kratikal Pvt Ltd is a firm headquartered in Noida, India. The company has served to about 120 employees over the years. Though it too does not have a really big working team, its working team of 100 people have proved that the efficiency of the working group matters, not the size. The services provided by the company involve fraud monitoring, email authentication, cyber-attack wellness and simulation among others. The company also associated with an engineering firm to in-house awareness about cybersecurity threats. RBL Bank and Unisys Global are among some of its clients.
4. Sattrix
Founded in 2013, having an office in Ahmedabad, India, Sattrix is an IT firm with over 50 efficient employees. The company is known to work with small firms and create the best for them. Hosting and security management are the services that the company is known best for.
5. IARM Information Security
Founded in 2015 and based in Chennai, India, IARM Information Security is a cybersecurity company. The company provides its services to the small and large firms alike. It makes sure to provide the best services to its clients so that their level of satisfaction is maximised.
6. Cymune Cyber Security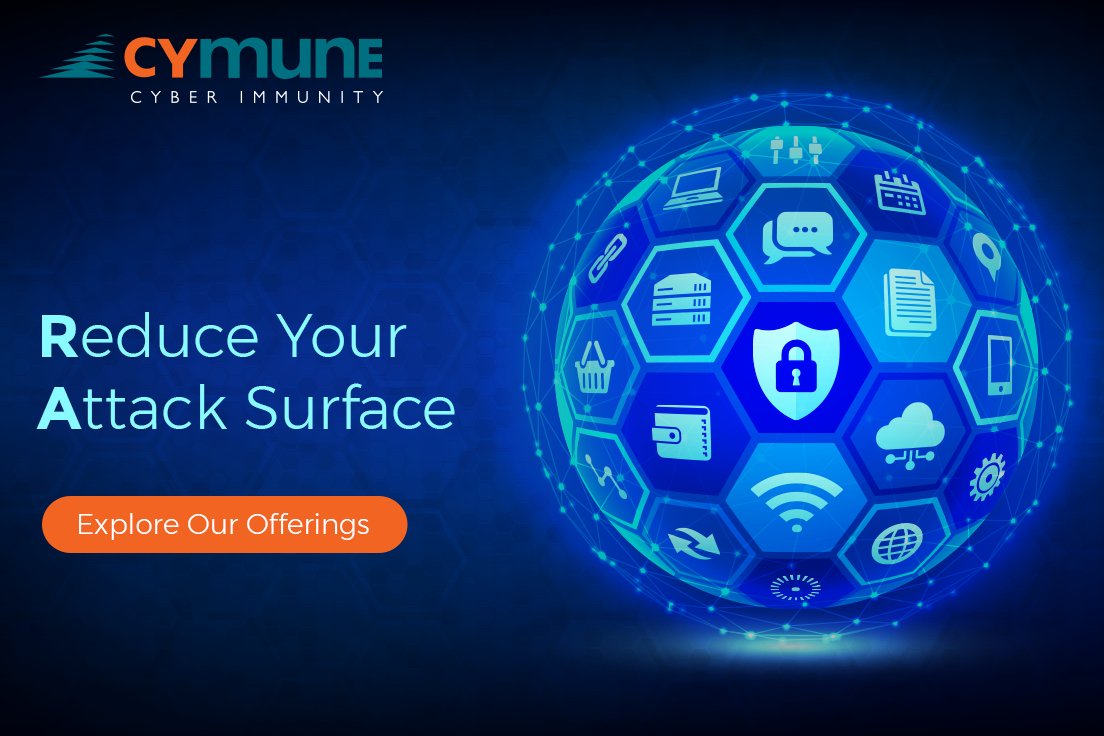 Founded in 2020 with over 50 employees, the company is an example of how one can attain success within a very short span of time with the right intentions and determination. It provides services in, IT consulting, IT strategy consulting solutions and cybertsecurity. The basic association of the company remains with the immigration firms in the context of providing it with the best cybersecurity solutions. Y-Axis is one of the former clients of Cymune Cyber Solutions.
7. Convosync Solutions
Founded in 2019, the company is headquartered in Kochi, India. The company provides a variety of services to its clients like cybersecurity, cloud-consulting solutions and IT management services among others.
8. Everdata Technologies
A web hosting company headquartered in Jaipur, India was founded back in the year 2007. The strength of the team is 39 people who specialise in their fields of work. The company is known for its cybersecurity services, ERP consulting, cloud consulting & SI. To be specific it serves the mid-market clients. The personalised approach towards the communication of the team is what makes it possible for the clients to trust them with their projects. Indira Gandhi National Open University, University of Rajasthan and Guinness World Records are some of its former clients.
9. Cyber Security Hive
Founded in 2018, Cybersecurity Hive is headquartered in Bangalore, India. Their diligent team of over 50 people helps it being one of the most trusted firms in the nation. the company provides a variety of services like breach detection, threat simulations, attack simulations and digital forensics.
10. CiELO Technologies
Operating out of Mumbai, India, CiELO Technologies was founded back in the year 2015. The company is one of the examples of how ab company can attain success with a small team of determined and efficiently working team members. The company provides cloud consulting and cybersecurity services to its clients of different working styles.