This article enlists the top rated music and audio apps in India in 2021.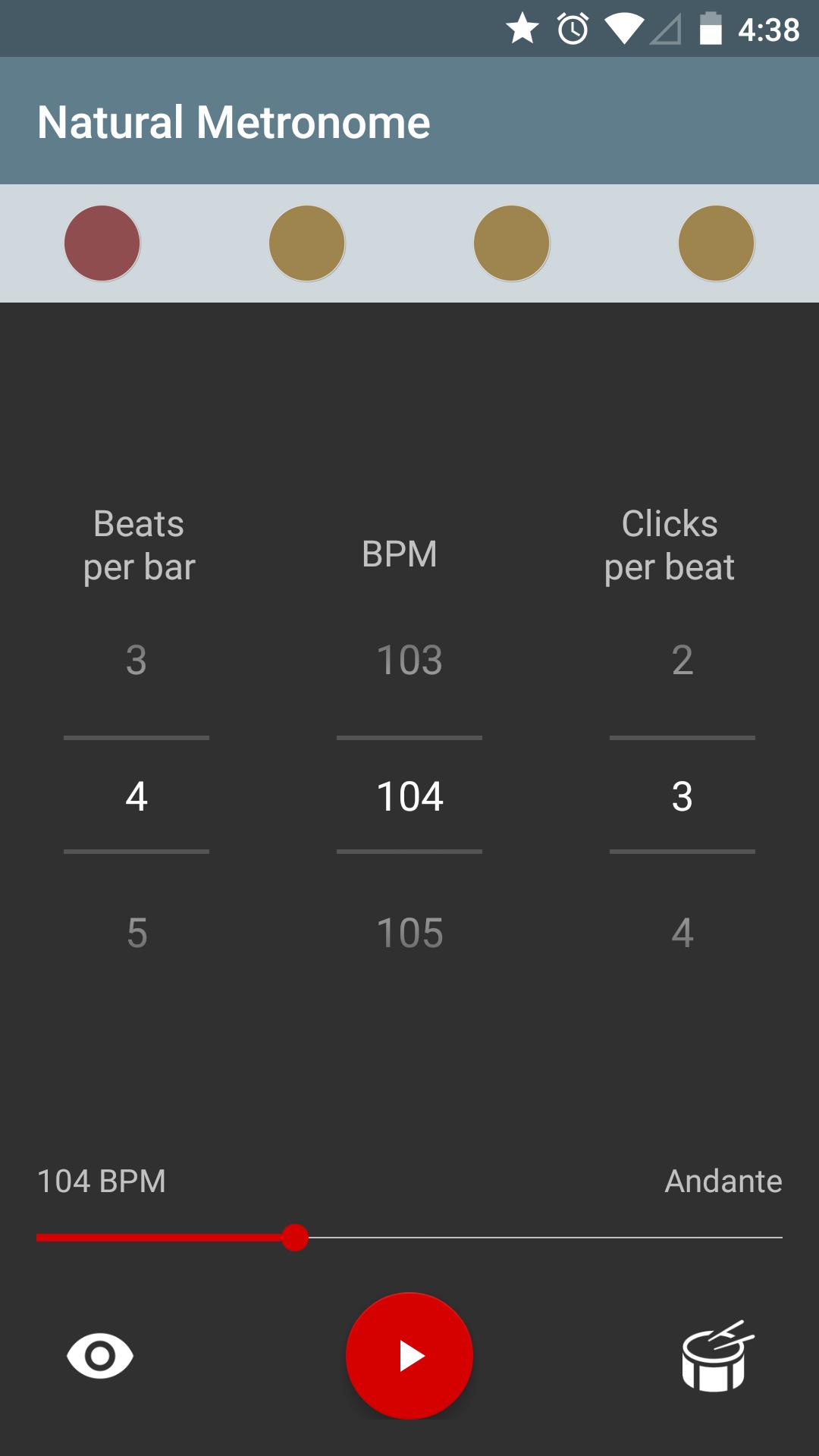 Natural Metronome is a very simple metronome application that helps you keep time.
-Adjust BPM, beats per bar and clicks per beat.
-Natural wood block sound.
-Visual indicators synced to the beat.
-Tap tempo to get the original BPM of the piece.
-No ads.
2. Chord ai – Real-time chord recognition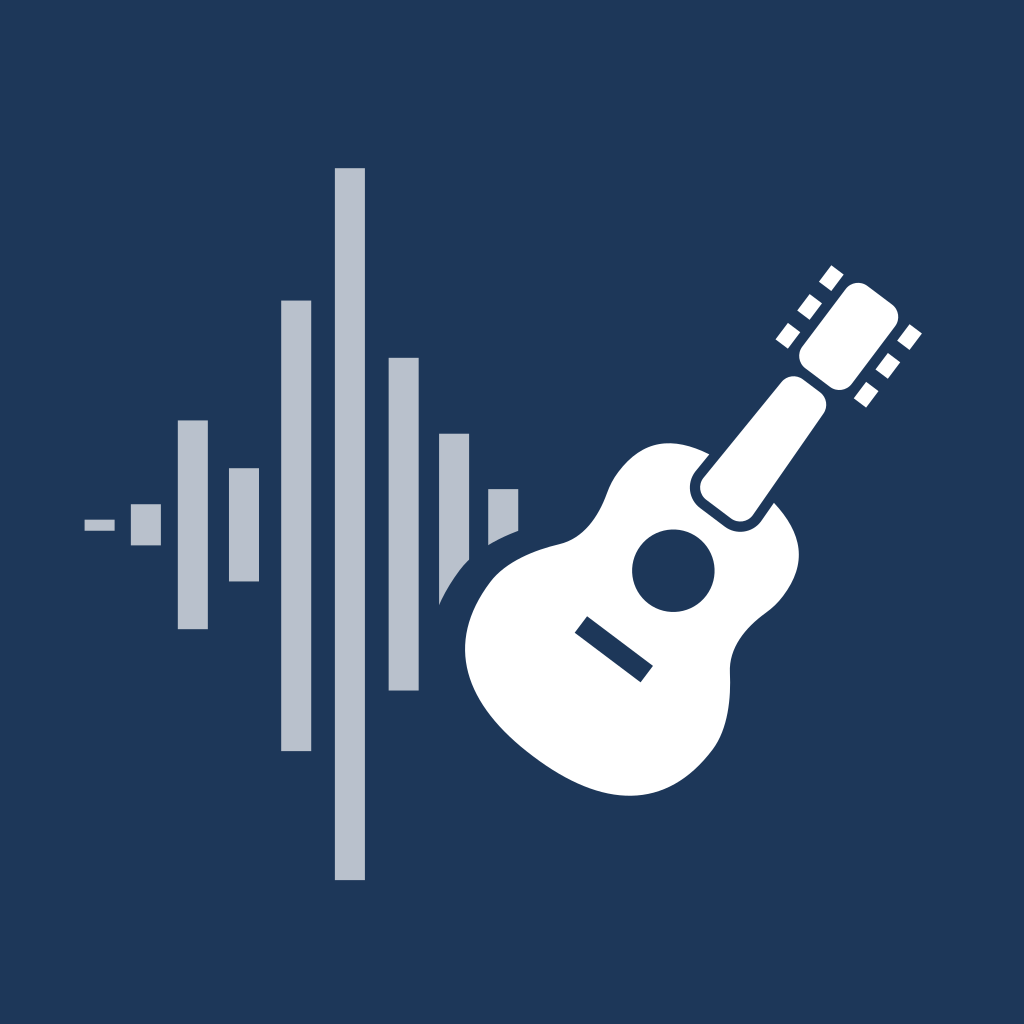 Chord ai uses recent advances in artificial intelligence (ai) to give you the chords of any song automatically and reliably. You won't need to look for the chords of a song on the web anymore! Chord ai listens to the music played from your device, from any video/audio streaming service or played live around you, and detects the chords instantly. Then it shows you the finger positions to play the song on your Guitar, Piano or Ukulele. It is a great tool for a novice to learn his favorite song and for an experienced musician to transcribe the details of a song when rare chords are played.
In its basic version, Chord AI is able to recognize the following chords:
– major and minor
– augmented, diminished
– 7th, M7th
– suspended (sus2, sus4)
In the Pro version that you can get with just a one-time in-app purchase, Chord ai can recognize thousands of advanced chords using the latest advances in the field of machine learning such as:
– power chords
– half-diminished, dim7, M7b5, M7#5
– 6th, 69th, 9th, M9th, 11th, M11th, 13th, M13th
– add9, add11, add#11, addb13, add13
– 7#5, 7b5, 7#9, 7b9, 69, 11b5, 13b9,
and combinations of the above! (such as 9sus4, min7add13 etc.)
In addition, Chord ai Pro is able to detect chord inversions such as C/E where the third (E) is played as the lowest note, or Am7/G where the seventh (G) is played as the lowest note.
3. Radio Garden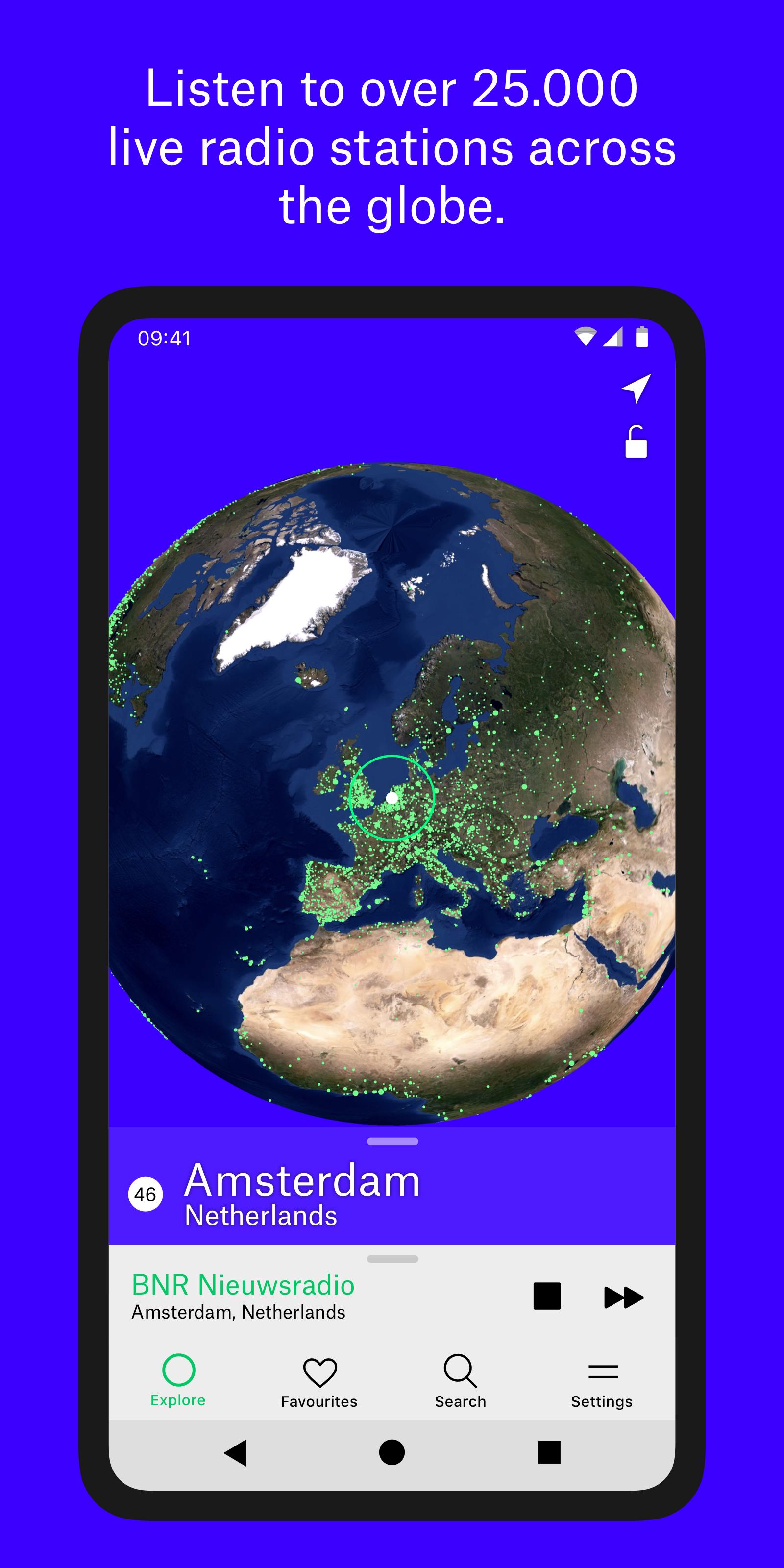 Radio Garden allows you to listen to thousands of live radio stations world wide by rotating the globe. Every green dot represents a city or town. Tap on it to tune into the radio stations broadcasting from that city. By adding new stations every day and updating ones that no longer work, they hope to give you a smooth international radio listening experience. Save your favourite stations for later listening. Don't worry: the radio will keep playing, even if your phone goes to sleep.
4. Fender Guitar Tuner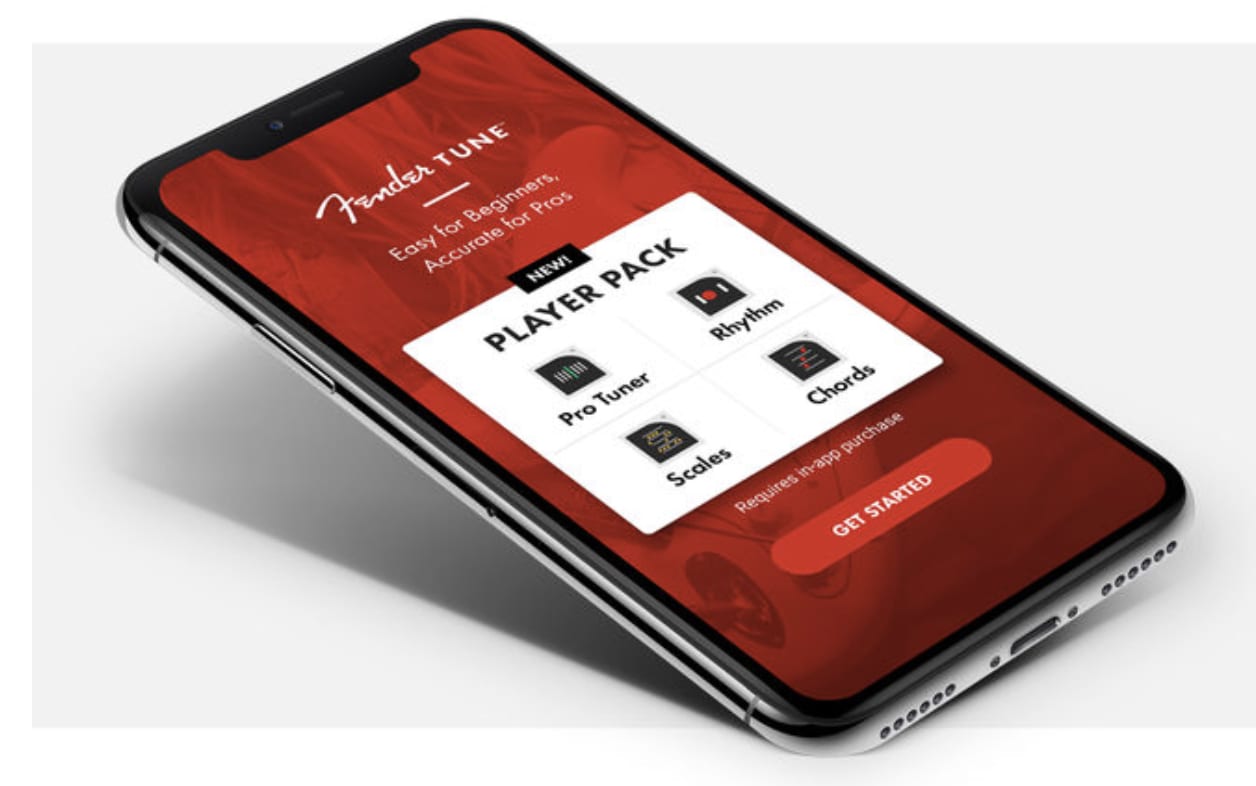 Fender Tune is the 5-star rated, precision tuner app for guitar, bass and ukulele from the most trusted name in guitars, Fender®. Accurately tune your instrument with Fender Tune's easy-to-use interface, perfect for all musicians from beginners to pros.
5000 INTERACTIVE GUITAR CHORDS
Discover new sonic possibilities with Fender's dynamic guitar chord library which creates any chord pattern, with multiple shape variations, anywhere on the neck.
• Interact with over 5000 guitar chords by dragging your finger across the diagram to hear the chord before you play.
• Get chord diagrams and finger placement for every chord variation in any position
• Browse through curated collections of chords or find a chord by searching for a note
• Includes chords for six-string guitar only
2000 INTERACTIVE GUITAR SCALES
Fender's dynamic scale library improves your lead playing by quickly teaching complex scales with easy-to-understand visuals.
• Hear how over 2000 guitar scales sound before you play them by pressing down on each note of the interactive scale diagrams.
• Find scale diagrams and patterns for any variation, flavor and key – anywhere on the fretboard.
• Includes scales for six-string guitar only
DRUM TRACKS & METRONOME
Improve your playing and have more fun practicing with a flexible drum kit based on an authentic acoustic drum kit designed for Fender.
• Choose from 65 unique one-touch, pre-programmed drum rhythms across 7 genres (Rock, Blues, Jazz, Metal, Funk/R&B, Country/Folk and World) including: 90s Rock, Chicago Bounce, Kingston Groove and many more.
• Select your tempo and customize your time signature to practice with any rhythm
• Also features standard metronome mode to help you stay in time.
PRO TUNER
Tune your guitar, bass or ukulele with greater visual precision and flexibility
• Get real-time visual feedback to find the exact tuning you're seeking
• Explore more tuning styles with exact cents and hertz reference
• Choose from 40 different non-standard tuning references from A=420Hz to A=460Hz
5. Dolby On: Record Audio & Music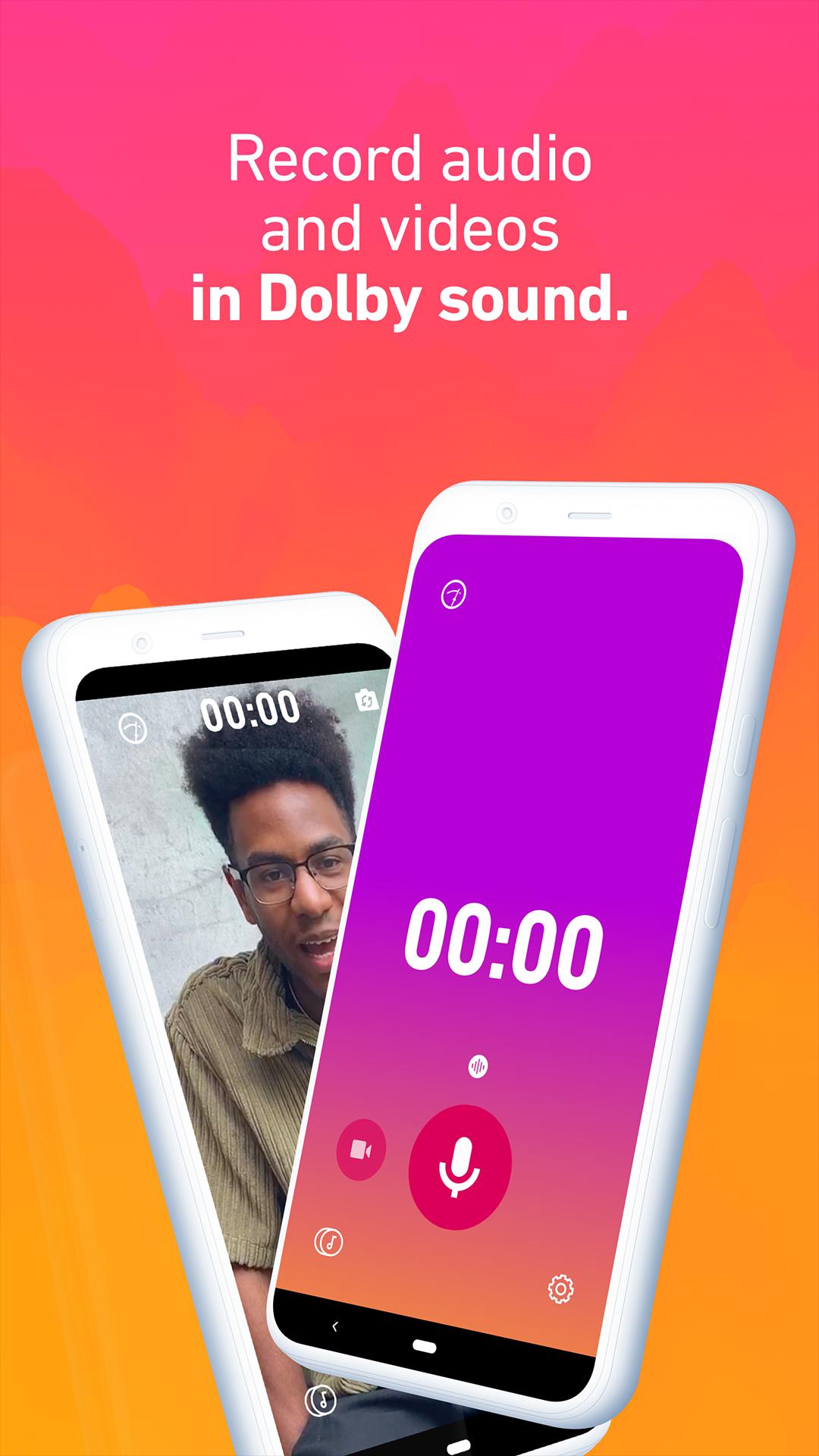 Transform your phone into a powerful recording tool with just one tap. Record songs, sounds, instruments, podcasts, rehearsals, voice memos, ideas, lyrics, beats, and more with incredible audio quality! Dolby On is the only free recording app with cutting edge Dolby audio technology. Effortlessly record live music and videos with a suite of automatic studio effects including noise reduction, limiting, spatial audio, EQ, and more.
With Dolby On, you won't need to choose between recording quickly or with quality ever again. Say goodbye to background noise, expensive microphones, clunky recording equipment, and studio time. Just playback your recording to experience the difference.
● A RECORDING APP WITH INCREDIBLE SOUND, INSTANTLY
● EXPERIENCE POWERFUL AUDIO PROCESSING
● MAKE IT YOUR OWN WITH INTUITIVE SOUND EDITING
● RECORD AUDIO. RECORD VOICE. RECORD VIDEO. RECORD MUSIC.
● YOUR CREATIONS, ANYWHERE YOU WANT THEM
● ONE RECORD BUTTON, 50 YEARS OF DOLBY INNOVATION
6. Spotify – Music and Podcasts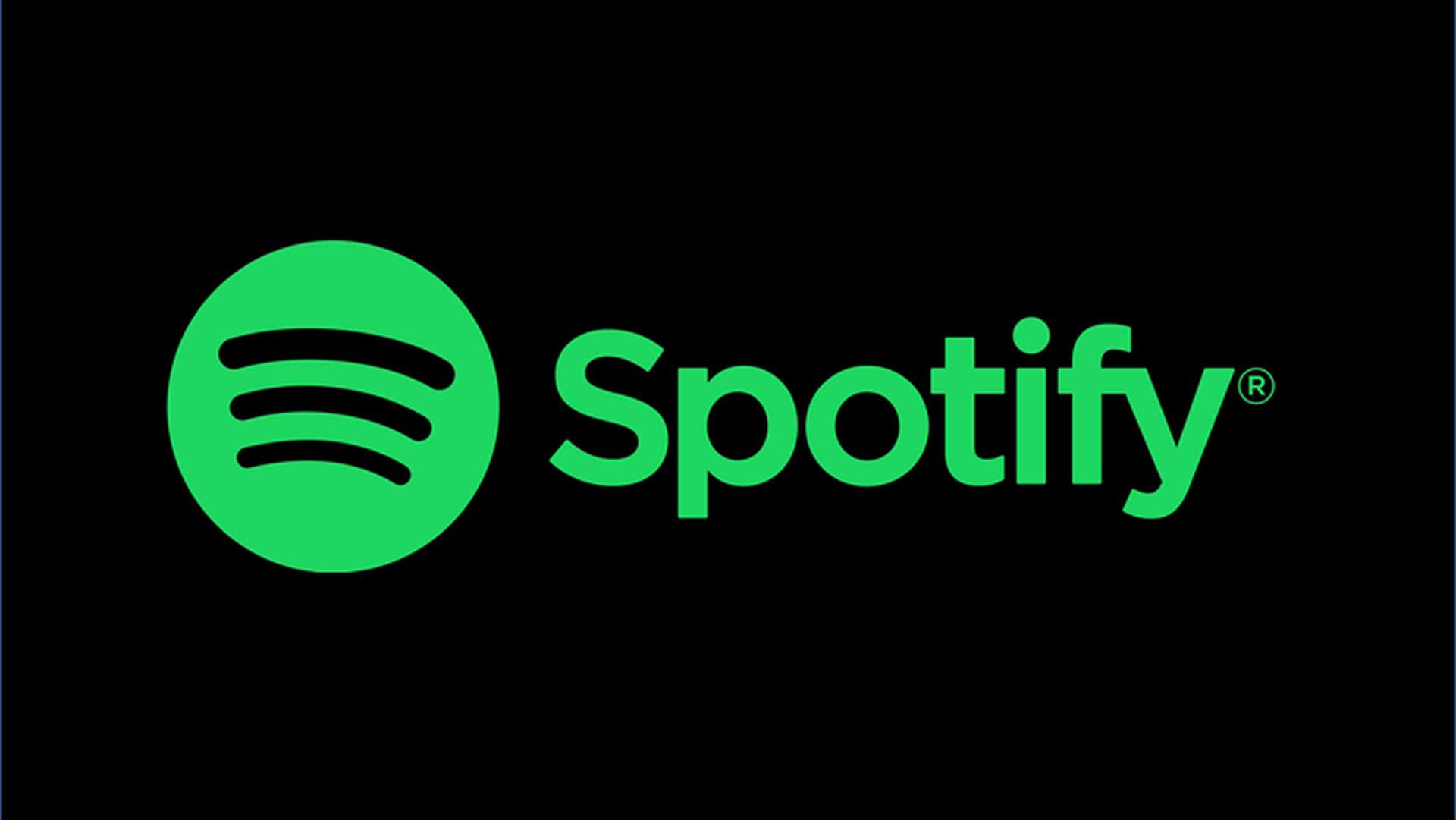 With Spotify, you can listen to music and play millions of songs and podcasts for free. Stream music and podcasts you love and find music – or your next favorite song – from all over the world.
• Discover new music, albums, playlists and podcasts
• Search for your favorite song, artist, or podcast
• Enjoy music playlists and an unique daily mix made just for you
• Make and share your own playlists
• Explore the top songs from different genres, places, and decades
• Find music playlists for any mood and activity
• Listen to music and more on your mobile, tablet, desktop, PlayStation, Chromecast, TV, Wear OS watch and speakers
Spotify Premium features
• Listen to an album, playlist, or podcast without ad breaks. With Spotify you can play music by any artist, at any time on any device–mobile, tablet, or your computer.
• Download to listen to music offline, wherever you are.
• Jump back in and listen to your top songs.
• Enjoy amazing sound quality on personalized music and podcasts.
• Discover new music, a daily mix or curated playlists that suit your mood. With Spotify you'll get a personalized music experience like no other.
• No commitment – cancel any time you like.
7. Resso
With Resso, you can listen to 50 million+ songs in Hindi, English, Tamil, Telugu, Punjabi and more languages. Explore music from Bollywood, popular artists, radios and a wide range of playlists for every mood and genre.
Key Features:
– Over 50 million MP3 songs
– Simple Music Player, easy to use
– Listen to your favorite music, radio & playlists
– High quality audio streaming
– Find music for every mood at home or at work
– Lyrics Lock screen
– Synced Lyrics of Your Favorite Songs
– Most trending singles updated daily
– Follow your favorite artists
– Personalized recommendations
– Enjoy music in Hindi, English, Tamil, Telugu, Punjabi, Marathi, Kannada, Malayalam, and more..
Resso Premium features:
– Get your hands on unlimited music downloads & offline streaming all in one place
– Completely Ad-free, with no interruptions
– Excellent quality audio of 256kbs
– Unlimited skips to your favourite songs and a lot more!
8. AIMP
Key features:
+ Supported formats: aac, ape, dff, dsf, flac, it, m4a, m4b, mo3, mod, mp2, mp3, mp4, mpc, mpga, mtm, ogg, opus, s3m, tta, umx, wav, webm, wv, xm
+ Support for Android Auto and custom Car PCs
+ Support for OpenSL / AudioTrack / AAudio output methods
+ Support for CUE Sheets
+ Support for OTG-storages and custom file providers
+ Support for user bookmarks
+ Support for user defined playback queue
+ Support for album arts and lyrics
+ Support for multiple playlists and smart-playlists based on folders
+ Support for internet radio (including Http Live Streaming)
+ Automatic detection of tags encoding
+ Built-in 20-band graphic equalizer
+ Balance and playback speed control
+ Volume normalization using replay gain or peak-based normalization
+ Sleep timer feature
+ Custom themes support
+ Built-in light, dark and black themes
+ Support for night and day mode
Optional features:
+ An ability to cross-fade tracks
+ An ability to repeat playlist / track / playback without repeating
+ An ability to down mix multi-channels audio files to stereo
+ An ability to down mix audio files to mono
+ An ability to control playback from notification area
+ An ability to control playback via gestures in album art area
+ An ability to control playback via headset
+ An ability to switch the tracks via volume buttons
Additional features:
+ An ability to play files from the File Manager applications
+ An ability to play files from Windows shared folders (only v1 and v2 of samba protocol are supported)
+ An ability to add to playlist only chosen files / folders
+ An ability to delete files physically
+ An ability to sort files by template / manually
+ An ability to group files by template
+ An ability to search files in filtering mode
+ An ability to share audio files
+ An ability to register playing track as ringtone from player