Trends
Top 10 Best KPO Companies In USA 2023
Top 10 Best KPO Companies In USA 2023
INTRODUCTION
KPO (Knowledge Process Outsourcing) is an increasingly popular business model in the United States, particularly among small and mid-sized businesses. KPO companies provide specialized business services that are often beyond the scope of traditional outsourcing firms.
KPO is a form of professional services that combines advanced knowledge of a particular industry with technology and specialized processes to deliver quality products and services at lower costs than those provided by large companies.
In 2023, many US-based KPO companies will be providing services in fields such as finance and accounting, healthcare, legal services, analytics, market research, engineering design, and more. These KPO companies will likely be able to offer more customized services at lower costs due to their ability to leverage technology, automation, and specialized processes.
Additionally, many KPO companies will focus on partnering with clients to ensure that the client's objectives are met, as well as delivering innovations and cost savings.
IMPORTANCE
KPO (Knowledge Process Outsourcing) companies are becoming increasingly important in the US in 2023. They provide specialized services to help businesses reduce costs, increase efficiency, and gain competitive advantage.
KPO's can provide data analysis, research, market analysis, customer analysis, financial modeling and auditing, legal document preparation, and much more.
The transition to digitalization has caused many businesses to take advantage of KPO services to save time, money, and resources. By outsourcing certain tasks to KPOs, companies can free up time for other essential activities such as product development, sales, marketing, or customer service. By freeing up these resources, companies can become more efficient and successful.
KPO's also provide access to a larger talent pool than most businesses have. This allows them to fill positions quickly with qualified professionals. With the cost of hiring talent increasing, this is an attractive option for businesses that need to find employees quickly and affordably.
KPO's also provide access to a global market, allowing businesses to access knowledge and expertise from around the world. This gives companies access to the latest trends, insights, and technology they may not be able to access on their own. For example, a company looking to develop a new product could outsource part of the research and development process to a KPO in another country.
Finally, KPO's offer a wide range of services from a variety of providers. This provides companies with flexibility when selecting which services will best suit their needs. Businesses can choose the exact services they need at the price they're willing to pay.
In conclusion, KPO's offer many benefits to businesses in the US in 2023. They provide access to specialized services, a larger talent pool, global markets, and a wide range of services. For businesses looking to reduce costs, increase efficiency, and gain a competitive advantage, KPO's are an excellent choice.
Here are the top 10 best KPO companies in USA in 2023.
Accenture – Accenture is a leading global professional services company, providing a broad range of services and solutions in strategy, consulting, digital, technology and operations. With more than 500,000 people serving clients in more than 120 countries, Accenture brings deep industry knowledge and specialized capabilities to help clients become high-performance businesses and governments.
Accenture works with clients to turn their ideas into reality, transforming their business processes, systems and culture to deliver measurable results. The company focuses on creating value through innovation and continuous improvement to offer even greater value to its customers.
Accenture has established itself as a leader in digital transformation, helping organizations unlock new sources of economic value and drive productivity. Its offerings include cloud computing, advanced analytics, artificial intelligence and the Internet of Things.
Accenture also helps businesses navigate the complexities of the digital economy by providing advanced security, risk management and compliance services. In addition, it provides industry-specific solutions for industries ranging from financial services to healthcare and government.
As a trusted partner to its clients, Accenture offers end-to-end services that span strategy, customer experience, design, technology, data and operations. By leveraging its expertise and global reach, Accenture helps its clients achieve success faster.
Deloitte – Deloitte is a global professional services organization that provides audit, consulting, tax, and advisory services to businesses, governments, and non-profits. Founded in London in 1845 by William Welch Deloitte, it has since grown into one of the world's largest accounting and consulting firms with operations in over 150 countries and nearly 300,000 employees.
Deloitte's services span many industries, including banking and financial services; consumer and industrial products; energy, resources, and transportation; healthcare and life sciences; media, telecom, and technology; private equity; and public sector and education.
Deloitte's commitment to providing clients with high-quality solutions and services has earned them trust and respect from across the globe. They strive to be at the forefront of innovation, offering state-of-the-art tools and strategies to help improve business performance and enhance corporate governance.
Deloitte believes in the power of collaboration and works to foster relationships with its clients in order to create lasting value. Their dedication to the highest ethical standards and their commitment to sustainability make them an ideal partner for those seeking reliable, effective solutions.
McKinsey & Company – McKinsey & Company is a global management consulting firm that serves leading businesses, governments, non-governmental organizations, and not-for-profits. Founded in 1926, McKinsey is headquartered in New York City with more than 90 offices in over 60 countries.
It offers a range of services including organizational strategy and operations, digital transformation, advanced analytics, technology solutions, and sustainability solutions.
The firm is structured as a partnership, which enables it to make decisions quickly and remain independent of outside shareholders. Its commitment to excellence, long-term relationships, data-driven approach, and focus on creating lasting solutions have helped McKinsey establish a strong reputation within the business community.
McKinsey has a diverse workforce of over 27,000 employees, representing more than 120 nationalities and speaking over 75 languages.
McKinsey works closely with clients to identify opportunities for growth and develop strategies for success. It helps companies assess their current performance and identify areas for improvement through data analysis, market research, and business simulations.
Additionally, McKinsey provides access to subject matter experts and asset libraries so it can provide tailored solutions. Its team of consultants works closely with clients to help them understand their markets, develop solutions, and implement change.
McKinsey also provides educational programs such as leadership development workshops, mentorship programs, and immersive learning experiences. The firm's commitment to developing the next generation of leaders and innovators helps create a culture of continuous learning and development.
Overall, McKinsey & Company is a respected leader in the consulting industry. Its dedication to delivering quality solutions, commitment to long-term client relationships, and focus on innovation makes McKinsey an ideal partner for businesses looking to succeed in today's rapidly evolving world.
The Boston Consulting Group – The Boston Consulting Group (BCG) is a global management consulting firm headquartered in Boston, Massachusetts. With more than 90 offices in 50 countries, BCG is one of the world's leading organizations for helping companies improve performance, drive transformation and manage change.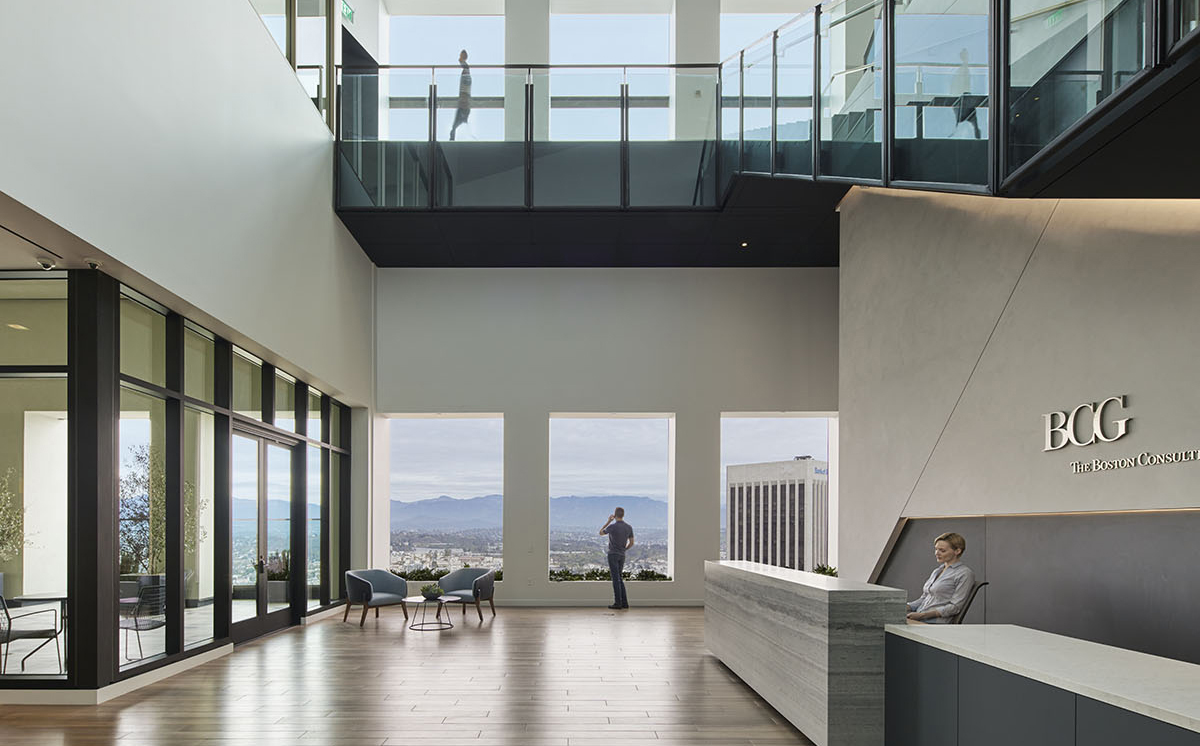 BCG works with clients to develop strategies that tackle their most complex problems and creates solutions to help them reach their goals. BCG believes that organizations should be focused on creating long-term value and staying ahead of the competition while considering the needs of all stakeholders.
BCG has been at the forefront of innovation and research, pioneering concepts such as the growth-share matrix and the experience curve. Through its core services—strategy, operations, technology, and organization—BCG helps clients to identify the right opportunities and execute them rapidly.
These services are backed by BCG's deep industry knowledge and insights into best practices across sectors. BCG also provides digital and analytics expertise to help organizations accelerate their transformation and take advantage of new technologies.
In addition, BCG has a wide range of project and implementation support capabilities, including program management, cost optimization, and business process optimization.
The organization also offers post-merger integration and restructuring support, as well as organizational effectiveness and leadership assessment services. Overall, BCG is committed to helping its clients achieve lasting, sustainable results.
PwC – PwC (formerly PricewaterhouseCoopers) is a global professional services network of firms providing assurance, tax, consulting, and corporate finance services. It operates in 158 countries with over 276,000 people working across its four service lines.
PwC helps organizations navigate the complexity of an ever-evolving business landscape by offering world-class assurance and advisory services. The firm's offerings are tailored to the needs of clients, enabling them to create long-term value for their stakeholders. PwC's services focus on key sectors like financial services, technology and media, consumer markets and hospitality and leisure.
In addition, the firm provides advisory services related to corporate governance, risk management, cyber security, mergers and acquisitions, and strategy and operations. Through its global network, PwC also provides access to market intelligence and insights from around the world. PwC is dedicated to developing and investing in new technologies and processes to provide better services and solutions for its clients, both now and in the future.
As a result, the firm has been widely recognized for its innovative culture and continues to be one of the leading professional services networks in the world.
EY – EY is a global leader in providing assurance, tax, transaction and advisory services. Established in 1989, EY has grown to become one of the largest professional services firms in the world. With over 270,000 employees in more than 150 countries, EY provides assurance, tax, transactions and advisory services to clients in more than 250 industries.
We help our clients identify opportunities, address complex business challenges, capitalize on growth, maximize returns, reduce costs and manage risks. Our teams also provide support for ongoing operations and long-term strategic decisions across all industries and sectors.
Our professionals have extensive industry experience and can apply specialized skills to solve difficult problems. Whether you need assurance or advisory services, we'll create customized solutions designed to meet your specific needs. Our professionals are creative problem solvers who think "outside of the box" to deliver practical solutions that drive real results.
Our reputation for excellence is based on our commitment to providing high quality service and delivering value to our clients. We strive to be the best in our field, and our commitment to serve our clients is evidenced by the awards we have earned over the years.
We are also dedicated to advancing knowledge and understanding through our thought leadership initiatives, research publications and educational programs. EY is committed to making a positive impact in the communities where we operate, and we seek to make a difference in the lives of those around us.
KPMG – KPMG is a multinational professional services firm headquartered in Amstelveen, Netherlands and one of the Big Four auditors. It provides audit, tax and advisory services to its global clients with operations in 154 countries and territories around the world.
KPMG has over 200,000 employees across its member firms globally and its services focus on helping organizations create value through risk management, technology, finance, economics, strategy and law.
KPMG's global network of member firms advises clients on critical issues from protecting their assets to transforming their business models. In 2020, KPMG was named the number one professional services firm in the world by the International Accounting Bulletin.
KPMG's auditing services provide assurance that financial statements are presented fairly, in all material respects, in accordance with relevant financial reporting frameworks such as Generally Accepted Accounting Principles (GAAP). These auditing services help ensure shareholders, regulators and other stakeholders have an accurate picture of a company's financial standing.
KPMG also provides tax services, which include advice on international tax optimization and compliance, transfer pricing, and providing insights into taxation trends and developments.
KPMG's advisory services provide comprehensive support to clients in their business transformations, such as digital transformation, cyber security, data analytics, mergers & acquisitions, and sustainability.
Additionally, KPMG provides business development services to help clients access capital markets, manage costs, and increase efficiencies.
KPMG also offers a range of risk management services, including cyber security, financial crime, and compliance, among others. These solutions help protect clients from risks and threats related to their operations.
Overall, KPMG is a leading provider of professional services with a mission to help clients succeed in a changing and complicated world. The company is dedicated to providing innovative solutions to help organizations achieve their objectives.
Capgemini – Capgemini is a leading global technology consulting and professional services company headquartered in Paris, France. Founded in 1967, Capgemini now employs over 270,000 people in more than 50 countries. The company provides services in the areas of strategy, consulting, digital transformation, technology, operations and cybersecurity.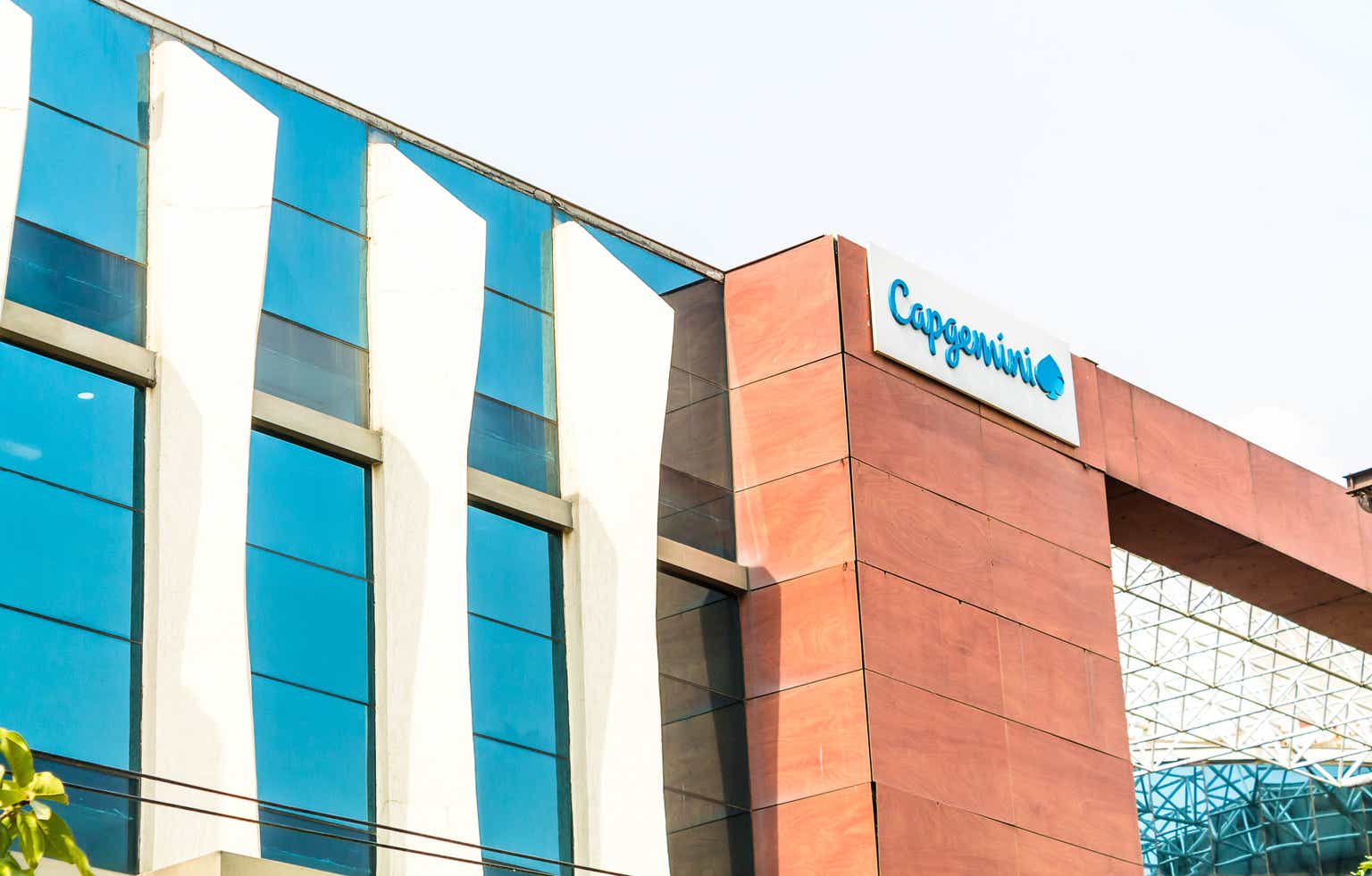 Capgemini has expertise across industries such as financial services, manufacturing, energy and utilities, telecom, life sciences, retail and consumer products, automotive, public sector, media and entertainment, and travel and transportation.
The company's solutions enable its clients to achieve maximum performance through digital technologies, with the aim of transforming their businesses both strategically and operationally. It consistently strives to develop innovative services to meet the evolving needs of its clients.
Capgemini's Global Delivery Model ensures that it can provide cost-effective and high-quality services to its clients. It leverages a comprehensive suite of tools and methodologies, including agile methods to bring flexible solutions to clients.
Additionally, Capgemini also offers a range of specialized services such as industrial automation, Internet of Things (IoT), Artificial Intelligence (AI), Cloud Computing, Cybersecurity, and Software Development Lifecycle (SDLC).
In 2020, Capgemini introduced AI-driven Robotic Process Automation (RPA) to provide more efficient operations and processes to its customers. The RPA tool automates manual tasks, reducing human effort and increasing accuracy. This helps improve customer service and enables businesses to focus on more innovative activities.
In 2021, Capgemini also launched an augmented data platform for streaming analytics, which helps its clients gain real-time insights into their data. The platform combines powerful machine learning algorithms with data from multiple sources to generate actionable insights.
Capgemini is committed to helping its clients maximize their digital potential and driving business outcomes. It continues to innovate and create new solutions to enable its clients to remain competitive in today's dynamic and ever-changing market.
Cognizant – Cognizant is a global leader in technology and business services, providing digital transformation, consulting, operations, and IT infrastructure services. Founded in 1994, the company has grown to become one of the largest providers of IT services in the world with over 300,000 employees across more than 50 countries.
Cognizant focuses on creating innovative solutions that help businesses succeed and increase efficiency through smarter use of technology. The company offers wide-ranging services such as cloud computing, analytics, artificial intelligence, machine learning, robotics process automation, and much more.
Cognizant's key areas of expertise include helping clients achieve digital transformation, develop new products and services, optimize existing processes, reduce costs, and increase customer satisfaction.
In addition, Cognizant provides end-to-end services ranging from strategy and design to implementation and maintenance. With its focus on innovation, Cognizant helps customers around the globe benefit from cutting edge technology to improve the way they do business.
Wipro – Wipro is an Indian multinational corporation that provides information technology, consulting and business process services. Founded in 1945, the company has grown to become one of India's largest IT services companies, with over 160,000 employees spread across 190 countries.
In addition to its headquarters in Bangalore, Wipro also has major offices in Mumbai, Hyderabad, New Delhi, Pune, Chennai and Kolkata. Wipro is a global leader in IT services, providing innovative solutions to customers across six continents. It offers a comprehensive portfolio of services ranging from software development, application maintenance and support, infrastructure management and cloud services.
Wipro has established itself as a leader in emerging technologies such as artificial intelligence (AI), big data, analytics, Internet of Things (IoT) and machine learning. The company also provides end-to-end digital transformation services enabling customers to reimagine their businesses and build new capabilities. Wipro's products and services are designed to enable customers to bridge the gap between traditional IT and digital transformation.
Wipro works closely with customers to help them identify and leverage opportunities in the digital era. Wipro's teams have extensive experience in understanding customer needs and providing tailored solutions that deliver value. Wipro's focus on innovation has led it to develop advanced solutions that can help customers maximize efficiency, reduce costs and gain competitive advantages.
CONCLUSION
In 2023, KPO (Knowledge Process Outsourcing) companies in the United States are expected to continue to grow rapidly. The demand for high-value services such as data analysis, machine learning, research and analytics, market intelligence, intellectual property management, compliance and risk management, legal services, and knowledge engineering will continue to drive growth.
Companies are increasingly looking to outsource non-core, labor-intensive activities, allowing them to focus on core competencies and remain competitive. With access to a global talent pool, advanced technologies, and an increasing number of specialized service providers, the KPO industry is well-positioned for continued business success.