Trends
Top 10 Best Robotics Applications Companies In USA In 2023
Top 10 Best Robotics Applications Companies In USA In 2023
INTRODUCTION
Robotics is increasingly being used in a variety of industries in the USA in 2023. The most common applications are in manufacturing, where robots are used to automate tasks such as painting, welding, and assembly. Robotics is also being used in the agricultural sector to ensure crops are harvested with greater accuracy and efficiency.
In healthcare, robots are being used for surgical procedures and for physical therapy, providing support for patients recovering from illness or injury. In transportation, automated vehicles are becoming more commonplace, allowing for faster delivery of goods and services.
Finally, robotics is being used in education, allowing students to interact with virtual learning environments and encouraging creativity and exploration. All of these advances demonstrate the potential of robotics in the US and its ability to revolutionize many aspects of our lives.
IMPORTANCE
Robotics applications are becoming increasingly important in the United States in 2023. This is due to the growing demand for automation and efficiency across multiple industries, from manufacturing to healthcare. Robotics applications can help improve productivity, reduce costs, and increase safety for workers.
In manufacturing, robotics applications allow companies to quickly produce products with a higher level of precision and accuracy. Robotics applications are also being used in healthcare to automate tasks such as surgery, scanning, and diagnostics. Additionally, they provide assistance to medical professionals in analyzing large amounts of data, helping to reach accurate and timely diagnoses.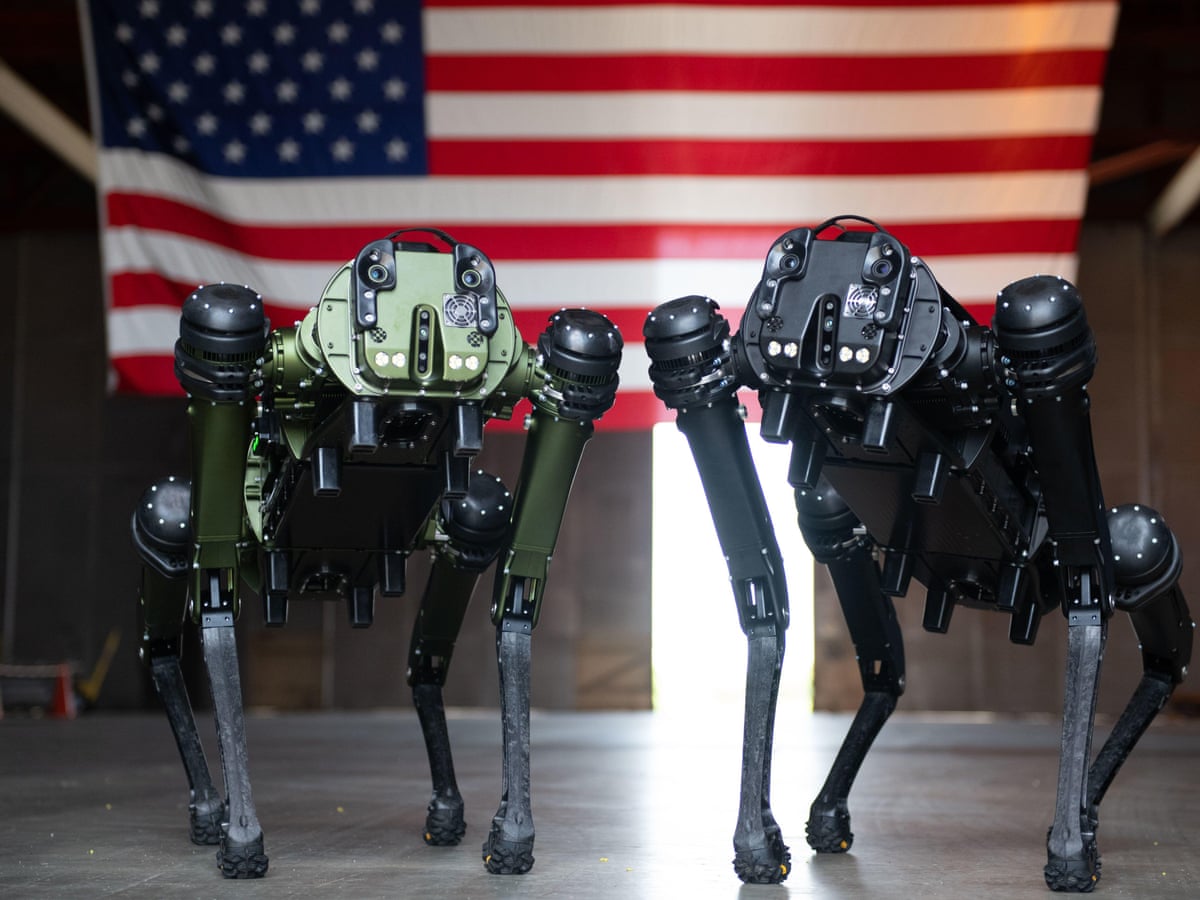 In other industries, robots are being used to perform a variety of tasks, such as security, analytics, navigation, and farming. As robotics technology advances and becomes more advanced, it is likely that robotics applications will become even more important in the US economy in 2023.
Here are the top 10 best robotics applications companies in USA in 2023
Boston Dynamics – Boston Dynamics is a robotics company founded in 1992 and based out of Waltham, Massachusetts. They specialize in the design and manufacture of dynamic robots that are both powerful and agile. Their robots are used for a variety of applications including search and rescue operations, entertainment, military applications and much more.
Their most famous robot is the SpotMini, which is a four-legged robot capable of navigating stairs, opening doors, carrying packages, and other complex tasks. Boston Dynamics has been at the forefront of robotics research and development, pushing the boundaries of what is possible with robotics technology.
The company has also partnered with several companies to create custom robots that meet their needs. Boston Dynamics' robots are renowned for their intelligence and autonomy, as well as their agility and power.
They have also developed technologies such as AI systems to help their robots learn from their environments and adapt accordingly. Boston Dynamics is on the cutting edge of robotics technology, pushing the boundaries and leading the way for others to follow.
Revolve Robotics – Revolve Robotics is a robotics company that specializes in creating robotic systems for businesses, homes, and schools. Their mission is to make robots easier to use and more accessible for everyone. They focus on using advanced technologies such as artificial intelligence, machine learning, and deep learning to develop innovative products for their customers.

The company was founded in 2016 by two engineers from Stanford University. They had the vision of revolutionizing robotics and making them simpler for everyone to use. Since then, Revolve Robotics has been working on developing innovative robots that are easy to use and suitable for different tasks.
Their range of robots includes robotic arms, 3D printers, telepresence robots, and autonomous vehicles. These robots can help with logistics, manufacturing, servicing, and entertainment. All their products are designed to be efficient and user-friendly, so anyone can use them. They also provide full customer support to ensure that their customers get the best experience out of their robots.
The team at Revolve Robotics is composed of experienced professionals who have worked in the robotics industry for many years. This ensures that they are always up to date with the latest developments in robotics. They also host regular workshops and conferences where they share their knowledge and insights into the industry.
Overall, Revolve Robotics is an innovative robotics company that is committed to making robots easily accessible for everyone. From industrial applications to personal use, their robots can help in many different areas. They continue to develop new ideas and systems to make sure that their customers get the best experience with their robots.
Rethink Robotics – Rethink Robotics is a robotics company based in Boston, Massachusetts. Founded in 2008, they specialize in developing and manufacturing sophisticated robots for manufacturing and industrial applications. Their robots are known for their unique design, which includes two arms that move independently and can be programmed to perform tasks such as assembling products or sorting items.
The robots are powered by an onboard computer and are equipped with sensors that allow them to interact with their environment. They are also integrated with vision systems, giving them the ability to recognize objects. Rethink Robotics is committed to creating robots that can work alongside humans on the factory floor and make production faster, safer, and more efficient.
The company has developed several robots, including the Sawyer robot, which is designed to handle repetitive tasks like picking up parts from a conveyor belt. Other robots include the Baxter robot, which is designed for assembly line use, and the Intera robot, which is designed for research and development.
Rethink Robotics has also partnered with companies such as Amazon and Boeing to develop custom solutions for their needs. Their robots have been featured in many publications, including The Wall Street Journal, Fast Company, and Forbes. Through its innovative robots, Rethink Robotics is transforming the way factories and industrial facilities operate.
SoftBank Robotics – Softbank Robotics is a leading robotics company founded by Masayoshi Son, the founder of SoftBank Group. The company specializes in research and development of robots for commercial, industrial and consumer use. Their products include humanoid robots such as Pepper, Nao and Romeo, as well as robotic arms and other machines.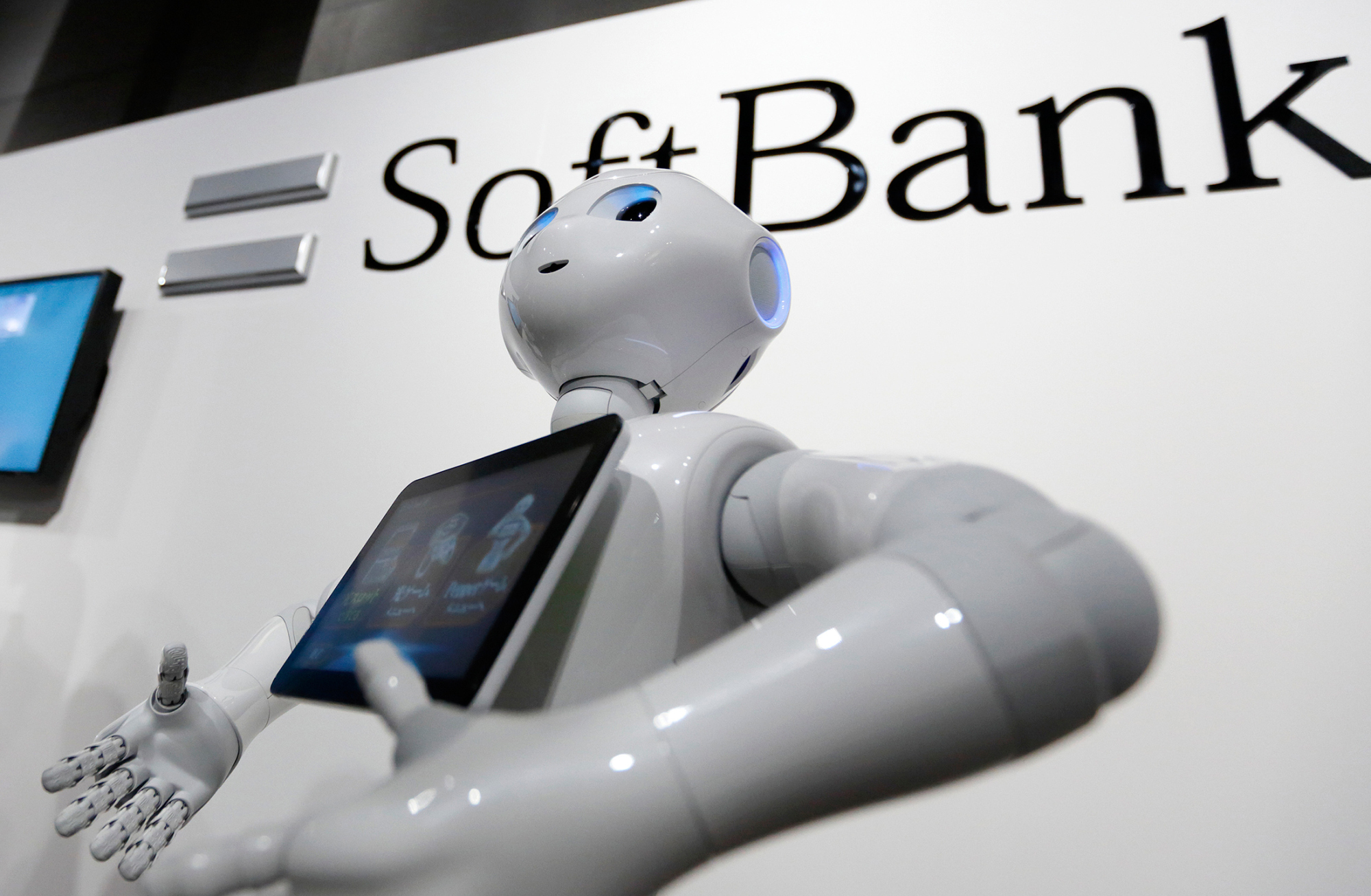 The company was established in 2006 to create robots that are capable of understanding and responding to human emotions. Since then, they have developed robots with advanced capabilities such as voice recognition, facial recognition, and natural language processing. In addition to this, their robots also feature sophisticated artificial intelligence systems that can learn from their environments, allowing them to understand situations and respond appropriately.
Softbank Robotics has offices located in Tokyo, Japan, San Francisco, USA, and Paris, France. They have partnerships with many universities and research institutions around the world, including the University of Tokyo, Stanford University, and Carnegie Mellon University.
SoftBank Robotics employs hundreds of engineers and programmers to create robots that meet the highest standards of quality and safety. They strive to make robots that are friendly, reliable and efficient. SoftBank Robotics is committed to creating robots that will help improve the lives of people around the world.
Ubtech Robotics – UBTech Robotics is a leading provider of intelligent humanoid robots and educational robotic kits. Founded in 2012, the company has become an industry leader in robotics technology, providing innovative solutions for education, research, home entertainment, and medical care.
UBTech's robots have already been adopted by over 10,000 schools and universities worldwide. Their robot Alpha 1S was the first humanoid robot available to consumers, and their Alpha 2 Robot has been named one of the best robots of its kind by Time Magazine. UBTech Robotics' mission is to continue innovating and pushing the boundaries of what's possible with robotic technology.
To that end, they are constantly researching new technologies, such as artificial intelligence, machine learning, and cloud computing, and developing new products and applications for their robots. They also plan to expand beyond consumer robotics, aiming to make robots more accessible to businesses, governments, and other organizations.
In addition to its own products, UBTech Robotics also works diligently to partner with other companies, leveraging their expertise and resources to create meaningful products and experiences. UBTech Robotics currently employs over 800 people in seven offices across the globe and continues to dedicate itself to the development of robotics-based solutions.
UBTECH Alpha – Ubtch Alpha is a Chinese consumer robotics company founded in 2012. They are best known for their advanced humanoid robots and family-focused consumer products. Their robots are designed to interact with humans, provide assistance with household tasks, and entertain through storytelling and interactive games.
Ubtech Alpha has been at the forefront of consumer robotics technology, developing robots that can be used in all types of environments, including homes, office spaces, and retail stores. The company has also developed a voice assistant, the UBTech Ubi, which is capable of understanding spoken commands and providing useful information.
Ubtech Alpha has created a portfolio of robots for different use cases, ranging from their flagship Alpha 1S humanoid robot to their Jimu robotic kits. All of these products are powered by the company's unique artificial intelligence system, called AI2. The AI2 system enables users to easily program and control robots using natural language commands.
This year, Ubtech Alpha made a splash by introducing its new Astrobot series of robots, featuring a range of features such as voice recognition, facial recognition, object tracking, and more. With the help of its AI2 system and its innovative product lineup, Ubtech Alpha aims to make robotics technology accessible to everyone.
Roboteam – Roboteam is a revolutionary robotics company founded in 2019. The mission of the company is to develop cutting-edge, autonomous robotic solutions that bring efficiency, safety and productivity to industries around the world. Its lineup of products includes robots for industrial automation, inspection, transportation, healthcare, logistics, defense and security.
The company's innovative technology uses advanced artificial intelligence and machine learning algorithms to create intelligent robotic systems. Its robots are designed to have a high level of autonomy and flexibility, allowing them to be quickly deployed into different environments and tasks. Roboteam also works with partners to develop custom solutions to any specific needs.
In addition to providing its own robots, Roboteam also offers an open platform that allows developers to create their own applications and use its robots as part of their solutions. This further increases the range of potential applications.
Roboteam has offices in Europe, North America, Asia and Australia and it has gained global recognition for its achievements in the robotics industry. The company has won numerous awards, including the "Most Innovative Robotics Company" award at the 2020 International Robotics Show.
Roboteam is committed to developing solutions that help enhance the efficiency, safety and productivity of the industries it serves. It is constantly looking for new ways to revolutionize the robotics industry and bring its vision of a better future to life.
Anybotics – Anybotics is a robotics company founded in 2021 by a group of experienced engineers and entrepreneurs. Based in Zürich, Switzerland, the company specializes in the development of versatile, autonomous robots that can be used in fields such as healthcare, construction, home automation and factory automation. Their goal is to make robots easier to use and to develop solutions that can help make people's lives better.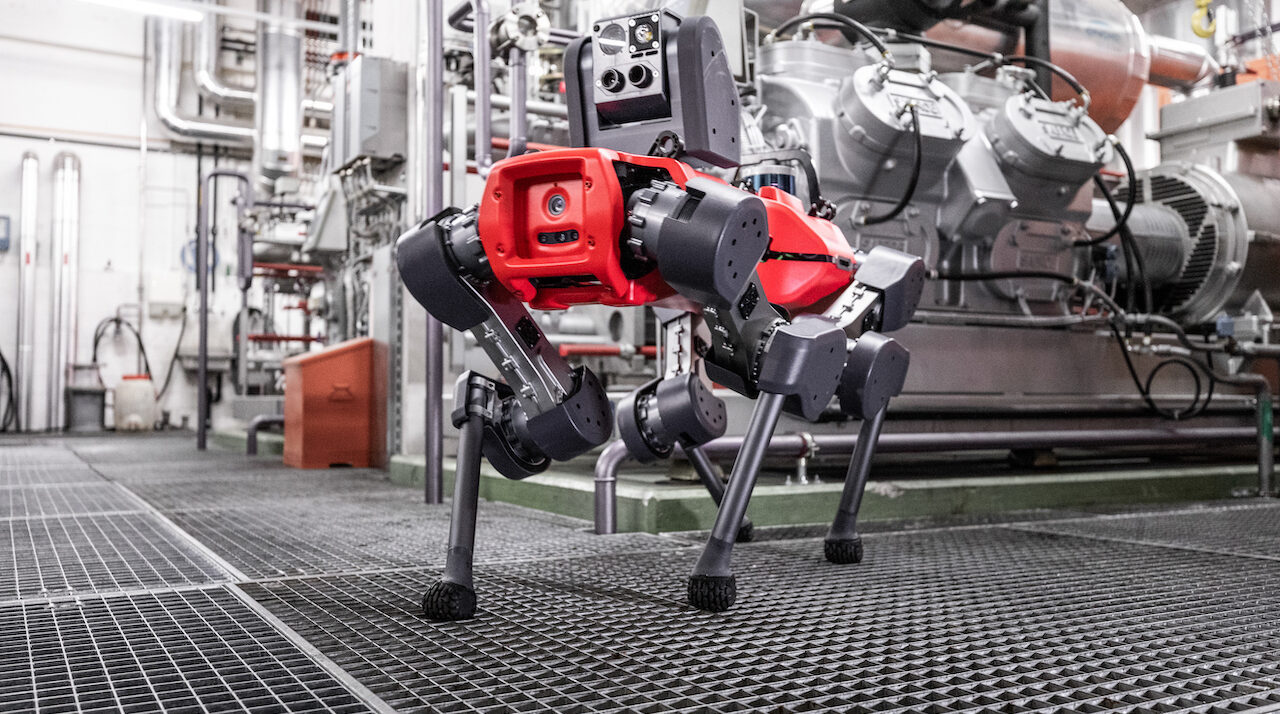 Anybotics' products are based on their flagship robot, Anybot. This robot has multiple built-in sensors, such as cameras and LiDAR, that allow it to navigate its environment without human guidance. It is able to map out its surroundings and detect obstacles, making it perfect for use in homes, offices, or factories. Anybots are also equipped with artificial intelligence, which allows them to interact with humans and respond to verbal commands.
In addition to Anybot, Anybotics manufactures a variety of other products including robotic arms, exoskeletons, and more. Their products are designed to be both practical and affordable, allowing them to be used in a wide range of applications. Additionally, Anybotics provides comprehensive support for developers who wish to create custom applications for their robots.
Anybotics has been successful in establishing partnerships with various technology companies and universities around the world. These collaborations allow them to continue developing innovative solutions for commercial use. By consistently striving to improve their technologies and staying up-to-date with the latest advancements in robotics, Anybotics is poised to become a leader in the robotics industry.
Autonomous Solutions, Inc. – Autonomous Solutions, Inc. is a leading provider of advanced robotic systems for industrial automation and mobile applications. Founded in 2009, the company has developed an extensive portfolio of robotic technologies, including autonomous mobile robots, machine vision systems, robotic arms, and control software. Their products are used in a wide range of industries, from automotive to manufacturing to military.
Their unique approach to robotics emphasizes flexibility and scalability, allowing their customers to quickly deploy new robotic solutions with minimal disruption to their existing operations and processes. Autonomous Solutions' advanced robotic systems feature intuitive user interfaces, reliable performance, and powerful support tools that make it easy for businesses to maximize their investments and accelerate their path to profitability.
In addition to manufacturing and delivering robotic systems, Autonomous Solutions also provides a range of services and support, including training, software development, system integration, and on-site maintenance. This comprehensive package of capabilities enables them to provide their customers with the highest level of technical expertise and customer service.
The company's experienced engineering team works closely with the customer to identify their specific needs and develop custom robotic solutions tailored to meet those requirements. Their extensive product line of standard and customizable robots are designed for maximum performance and efficiency, offering excellent returns on investment.
With offices around the world, Autonomous Solutions has established itself as one of the preeminent providers of industrial automation technology. They continue to expand their reach through strategic partnerships and collaborations with industry leaders, ensuring their clients have access to the latest innovations and technologies. The company remains committed to providing their customers with world-class robotics solutions that exceed expectations and deliver outstanding results.
Ekso Bionics – Ekso Bionics is an American technology company that develops and manufactures robotic exoskeletons. Their products are designed to help people with lower limb paralysis or weakness get back up on their feet. The company was founded in 2005 and is based out of Richmond, California.
The Ekso bionic exoskeleton is a wearable device that provides powered hip and knee motion. It is used to assist individuals who have had a stroke, spinal cord injury, or other neurological conditions. The user puts on the device and it moves their legs in a natural gait pattern. It lifts the body weight off of the user's legs and redistributes it across the body. The Ekso also provides balance and stability.
The EksoGT from Ekso Bionics is another exoskeleton device that offers therapeutic benefits for those with lower limb paralysis or weakness. This device can be used for rehabilitation purposes such as physical therapy and to train users how to walk again. It is lightweight, adjustable, and has custom settings.
Lastly, Ekso Bionics makes the EksoVest, which provides upper body support for those who need assistance with upper limb mobility. It is designed to reduce fatigue and strain on the upper body while doing everyday activities.
Ekso Bionics is dedicated to developing innovative technologies that help improve the quality of life for those dealing with mobility limitations. Their products provide powerful solutions for a variety of individuals and offer a safe, comfortable way for them to regain mobility.
CONCLUSION
2023 has seen a surge in the number of robotics applications companies in the United States. Companies are focusing on robotic automation and machine learning to automate tasks and increase productivity. Robotics is becoming increasingly popular in industries such as manufacturing, healthcare, and retail.
Companies are using robots to help with everyday tasks like packaging and sorting products, delivering goods, and assisting with assembly lines. There are also more sophisticated robots being used for things like surgery and autonomous vehicle development.
The advances in robotics technology have made it possible for more companies to utilize robotics applications in their businesses. We can expect these trends to continue in the future and result in an even larger robotics industry in the US.