Stories
Jaishankar: The India-China relationship cannot be one-way
Jaishankar: The India-China relationship cannot be one-way
Chinese territorial pacts with India have been disregarded by China, which casts a shadow on India-China ties. Jaishankar stated that a lasting relationship cannot depend on one-way traffic and mutual respect is essential.
The remarks were made during Mr. Jaishankar's Saturday interaction with the Indian community here as part of his six-day trip to South America.
Mr. Jaishankar responded to a question on Sino-Indian relations by pointing out that the two countries signed agreements in the 1990s prohibiting the introduction of troops to the border area.
"They (Chinese) have ignored it. You remember what happened in the Galwan Valley in recent years. That issue has not been resolved and it has cast a shadow over the country," Jaishankar said.
There has been an extended deadlock between Chinese and Indian troops in Eastern Ladakh. A violent clash in the Pangong lake areas erupted on May 5, 2020, resulting in 16 rounds of Corps Commander-level talks.
To sustain a relationship, mutual respect needs to exist, according to Jaishankar, the Indian Ambassador to China from 2009 to 2013.
As your neighbor, I must respect you, and I must respect you, Jaishankar said. Everybody is looking to along with their neighbor on good terms
As far as we are concerned, if you want to build a relationship, then you have to respect each other's interests, and it's important to understand what each person's concern is.
A relationship is a two-way street. Relationships cannot be one-sided. He added, "We are going through a very challenging time, and we need respect and sensitivity from each other.".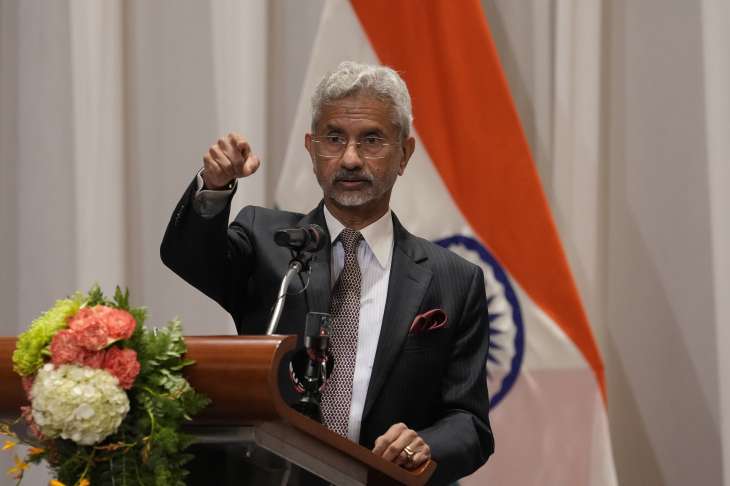 In Bangkok last week, Mr. Jaishankar said that India-China relations are in an extremely difficult phase following Beijing's actions at the border and that the Asian Century cannot come about if the two neighbors don't stand together.
As he replied to a question from the audience in Bangkok, he said, "We hope that wisdom dawns on the Chinese side."
He is making his first visit to South American countries as Minister of External Affairs, including Brazil, Paraguay, and Argentina.
As part of the visit, officials hope to explore new cooperation areas in the post-pandemic era.
In June 2020, the relations between India and China reached a new low point after a violent clash in Galvan Valley. S Jaishankar, the External Affairs Minister, said it himself. The Galwan Valley conflict resulted in the death of about 20 soldiers of the country. Over 40 Chinese soldiers were also killed by Indian soldiers during this time. 
China's incursion into eastern Ladakh was the cause of this violent clash. The Chinese immediately retreated from the Indian border after this. There was a gradual melting of the ice in the bilateral relationship after this. There has been a lot of bitterness in the relations between India and Pakistan since the dragon was found again engaging in nefarious activities near the Indian border, as well as adjacent Sri Lanka and Pakistan.
Sri Lankan spy ship carrying out this act in Pakistan
Chinese spy ships first visited Sri Lankan territory during the economic crisis. From here, China spied on India. After India strongly objected to Sri Lanka's actions and requested China to stop its actions, the dragon devised a new strategy. His military posts are being established in Pakistan under this. Sri Lanka and Pakistan will enable him to siege India. China's nefarious act has been strongly opposed by India. It is not yet accepted by China. Pakistan has been a major beneficiary of China's Belt and Road (BRI) project. Hence, he establishes his military posts under the pretense of protecting himself.
Central Asian influence is being sought by China
The purpose of Chinese investments in Pakistan–Afghanistan is to establish their influence in Central Asia. More than 60 billion dollars have been invested in Pakistan by China. Due to this, he is urging Pakistan to deploy his soldiers. On this pretext, he also wants to increase his reach and threat in Central Asian countries, including India, by sending troops to military posts near Gwadar port and Gwadar airport.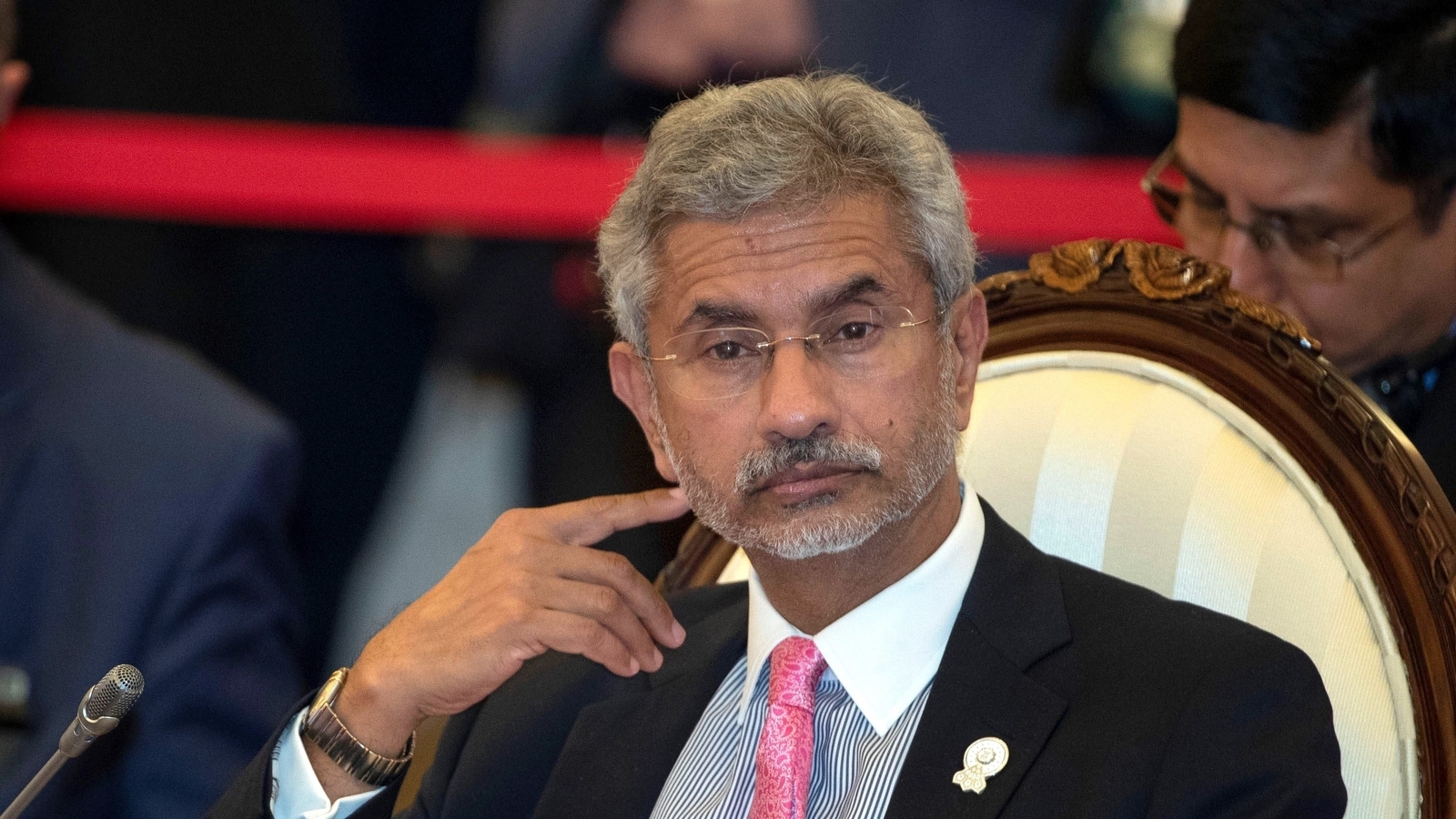 Another attempt has been made to infiltrate Eastern Ladakh
There has been an increase in tensions between India and China once again because China is infiltrating eastern Ladakh. A few days earlier, the dragon had retreated from Galvan after eating the mouth. His troops are now infiltrating the Eastern Ladakh region to surround India.
Sri Lanka is now being tied to strings after Nepal
It has been years since China made Pakistan its admirer. A year ago, India and Nepal's relations were bitter. After this, he instigated Nepal against India. China was behind all of this. Now, taking advantage of the political and economic turmoil in Sri Lanka, the Chinese are trying to influence the country. As a result of this, India is becoming increasingly vulnerable to Chinese influence.
Could India and China go to war?
The government is increasing its nefarious activities instead of reining them in, experts say. As a result, tensions between the two countries are on the rise, so expecting China to change its behavior is meaningless. As a result of its strong political leadership, India is prepared to give China a tough response. Unless China stops its actions even in the Indian border area, a war between the two countries will not be far off, since India does not approve of the activities of the dragon.
New Delhi declines Beijing's one-China reassurance, why?
Despite US House Speaker Nancy Pelosi's recent trip to Taiwan, Beijing's request for New Delhi to publicly support the one-China policy has little chance of being heard, given bilateral tensions and more than a decade of precedent.
The policy was last mentioned by Delhi around 2010, following a dispute between the two countries over parts of Arunachal Pradesh, a northeastern Indian state that Beijing claims is southern Tibet. The issue of loose-leaf "stapled" visas for residents of both Arunachal Pradesh and Kashmir was also a source of contention between the two countries.
Rajeev Ranjan Chaturvedi, a professor of international studies at Nalanda University in Bihar, eastern India, said that the phrase has never been included in official statements or documents since then.
"China must also consider India's concerns. Despite India's policy remaining the same, China is feeling insecure and looking for assurances."
The Beijing ambassador to India, Sun Weidong, called on Delhi last weekend to "openly reiterate" its support for one-China policies, noting that "many other countries" had already done so.
It has been 10 days since Pelosi arrived in Taiwan, and even before the ambassador's call, a spokesperson for the Delhi foreign ministry merely stated that India had urged its citizens to exercise restraint, avoid unilateral action to alter the status quo, de escalate tensions, and maintain peace and stability.
Arindam Bagchi, a Ministry of External Affairs spokesman, said in a carefully phrased statement: "India's relevant policies have been well known and consistent for many years and do not need to be repeated."
During Pelosi's visit to Taipei, China encircled the self-ruled island with aggressive military exercises.
Taiwan is considered a province of Mainland China
Taiwan is not recognized as a sovereign nation by most nations, but a few countries, like the United States and Britain, merely acknowledge Beijing's position rather than affirm it.
Disputes over borders and sovereignty exacerbate tensions
As Swaran Singh, visiting political science professor at the University of British Columbia in Vancouver, pointed out, India's deliberate ambiguity, reluctance to repeat one-China principles, and "delayed and somewhat muted recent tensions at their disputed border are at least partially to blame for the "response" to Pelosi's visit. Indian defense and military sources revealed details of joint military exercises scheduled in October in Uttarakhand, a border state in India, the same day Pelosi left Taiwan. These exercises will reportedly focus on high-altitude warfare training.
State media reported around the same time that a brigade of the People's Liberation Army's Tibetan Military District conducted live-fire air defense drills "recently at an altitude of 4,600 meters".
Sana Hashmi, a visiting fellow at the Taiwan-Asia Exchange Foundation in Taipei, said India wants the border dispute "at the forefront" and is unhappy that China is disregarding India's sovereignty while it wants India to pay attention to its sensitivities.
There is also a territorial sovereignty issue at play with India's opposition to the China-Pakistan Economic Corridor (CPEC), which passes through parts of Kashmir that Islamabad administers, but Delhi claims. The project is part of Beijing's Belt and Road Initiative to expand global trade.
A spokesperson for the Indian foreign ministry expressed concern on August 2 about the possibility of the CPEC being extended to "interested third parties" such as Afghanistan.
The government of Delhi opposes the CPEC projects that are in illegally occupied Indian territory, Bagchi said. Activities such as these are illegal, illegitimate, and unacceptable, and we will deal with them accordingly."
As a visiting faculty member at Krea University in India and doctoral student in international relations at the National University of Singapore, Chirayu Thakkar said that Beijing cannot connive with Pakistan and expect reiteration of the one-China policy. The government in New Delhi is now a more nationalist, assertive dispensation that will not resent flexing its muscles.
As part of a UN Security Council resolution earlier this month, China blocked the UN Security Council from listing Abdul Rauf Asghar, the leader of the Pakistani militant group Jaish e-Mohammed, as a terrorist. According to Thakkar, such tactics aren't going to work, as "blocking the listing of a terrorist makes China look like a terrorist sympathizer", and Delhi's listing of Asghar is less important for Beijing than Beijing's reinforcing of the one-China policy.
The Dalai Lama was flown by a military helicopter on August 10 to a remote monastery in the disputed Ladakh region by India in what analysts characterized as a tacit snub of Beijing. The Indian defense ministry later released a picture of the exiled Tibetan spiritual leader.
Defending India's actions, Derek Grossman of the US-based Rand Corporation said the picture was released "to throw it in the faces of Beijing".
Delhi defied Beijing's 'belligerence'
Rather than following other major powers, India is increasingly assertive when it comes to pursuing its national interests, said Singh from the University of British Columbia.
"New Delhi must balance its role as a regional power, keeping its allies happy, and protecting its interest, according to Krea University's Thakkar."
The current trajectory suggests, however, that New Delhi will defy Beijing the more belligerence Beijing displays towards it," Thakkar concluded.
It has been suggested that India should observe the "three mutuals" – mutual respect, mutual sensitivity, and mutual interest – according to Qian Feng, director of the National Strategy Institute at Tsinghua University. To see a substantial improvement in bilateral relations, both sides should observe the "three mutuals" – mutual respect, mutual sensitivity, and mutual interests – "on sensitive issues, including Taiwan and its partnership with the US."
Border tensions, India's regional cooperation with the US, and a lack of public support have adversely affected China-India relations in recent years, according to Qian.
A recent dispute between the two sides regards a Chinese research vessel docking in Sri Lanka, which Delhi opposes because it fears it will be used for spying on it.
The Indian military has actively worked with US, Japan, and Australian partners in the Quadrilateral Security Dialogue in recent months to curb China's rise.
The ongoing stand-off between India and China at the disputed border continued to weigh on bilateral relations, India's foreign minister S Jaishankar told reporters in Bangalore on August 12. 
As a result of the border situation, our relationship cannot be normal.
edited and proofread by nikita sharma