As the second wave of the COVID-19 pandemic fades, the Centre has established 'Project O2 for India' to ramp up medical oxygen production in anticipation of future waves of the pandemic.
'Project O2 for India,' an effort of the Government of India's Office of Principal Scientific Adviser, intends to assist stakeholders in improving the country's ability to satisfy the rising need for medical oxygen.
"During the second wave of COVID-19, demand for medical oxygen increased in many sections of the country. Manufacturing medical oxygen has become crucial in order to ensure that we have an appropriate supply in the future, in addition to satisfying present demand "In a statement, the Office of the Principal Scientific Adviser to the Government of India remarked.
Due to the abrupt spike in demand, there was a shortage of medical oxygen reported across the states during the second wave, which correlated with a high spike in COVID-19 cases.
A 'National Consortium of Oxygen' is facilitating the supply of crucial raw materials such as zeolites, the establishment of small oxygen plants, the manufacture of compressors, and the end products such as oxygen plants, concentrators, and ventilators as part of the initiative. In addition, the consortium is trying to improve the manufacturing ecosystem in order to ensure long-term preparation.
"A committee of specialists has been reviewing crucial equipment such as oxygen plants, concentrators, and ventilators from a pool of India-based manufacturers, start-ups, and MSMEs (in cooperation with FICCI, MESA, and other organisations)," according to the statement.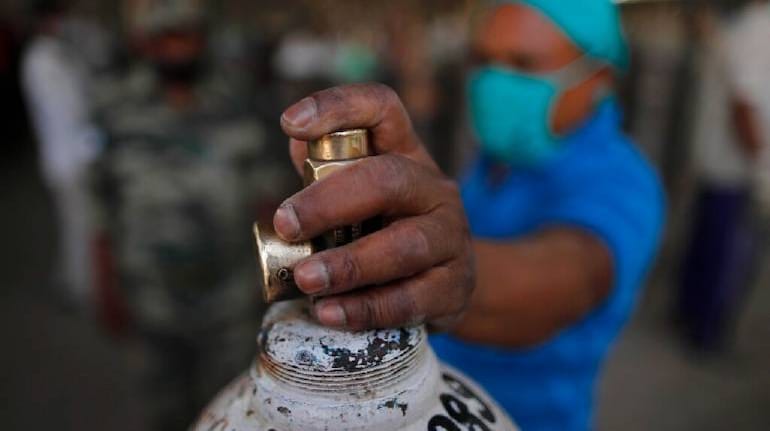 IIT Kanpur, IIT Bombay, IISER, Bhopal, Bharat Electronics Ltd, Tata Consulting Engineers, C-CAMP, Bengaluru, IIT Delhi, IIT Hyderabad, Venture Center, Pune, and more than 40 MSMEs are also part of the production and supply consortium.
According to the statement, the consortium has begun to secure CSR/philanthropic funds from organisations such as USAID, Edwards Life Sciences Foundation, and Climate Works Foundation, among others.
In addition, as part of their CSR initiatives, Walmart, Hitachi, the Hope Foundation, American Indian Foundation, BNP Paribas, and eInfoChips are purchasing oxygen concentrators and Vaccum Pressure Swing Adsorption (VPSA)/ Pressure Swing Adsorption (PSA) plants to boost the consortium's work.
"NMDC Ltd has agreed to subsidise the procurement of raw materials such as zeolite for the consortium's producers," it stated.
On the 13th of June, India reported 80,834 new COVID-19 cases, the lowest number in 71 days, with a daily positive rate of 4.25 percent. As of June 13, the mortality toll from infection had risen to 3,70,384, with 3,303 daily deaths.