Trends
China's first driverless taxi service is being launched by Baidu
China's first driverless taxi service is being launched by Baidu
China's Baidu is perhaps better known as the Google of China, but the company is also planning to invest heavily in autonomous cars.
With more than 100 employees working on self-driving automobiles by the end of 2016, the company plans to grow its research and development team around smart cars. ADU (Autonomous Driving Unit) will include researchers and engineers.
According to a press release, Baidu has committed fully to making self-driving cars a reality. As a result of autonomous vehicles, transportation will be more efficient and lives will be saved. A significant part of the future of car building will be played by Baidu's Silicon Valley team."
However, the move is not entirely unexpected. The Chinese company claimed to have completed autonomous tests of its self-driving car in December under a variety of conditions. Self-driving buses will also be rolled out within three years. The company announced in March that it would test-drive cars on U.S. roads.
Autonomous car technology is being explored by many techs and automobile companies, including Baidu. Chevrolet, Buick, Cadillac, and Vauxhall are among GM's classic car brands, along with Lyft and plans for self-driving cars. As part of the deal, GM acquires Cruise Automation, a startup developing self-driving cars. This deal was reported to have been worth $1 billion.
Uber has already made a big investment in companies as part of its push into China, building on a strategic partnership between the two companies. With the likes of Uber and Google developing autonomous cars, as well as Apple developing a self-driving car, it's clear that it isn't going to be left behind.
It will work alongside Baidu Research, which has experts in robotics, computer vision, and sensors in the Valley.
Among China's megacities, Baidu's autonomous taxis will operate with no human assistants, a first in the country.
A regulator approved Baidu's autonomous ride-hailing service Apollo Go's operation in Chongqing and Wuhan during the daytime, the Chinese search engine company said. There are approximately 30 million people in each city and 11 million people in the other.
China's comfort with the new technology could shift with Baidu's move. Baidu requires human safety operators to be present in its robotaxis in other cities where they operate, including Beijing, Shanghai, and Shenzhen.
Baidu's Intelligent Driving Group's vice president and chief safety operation officer, Wei Dong, said Monday, "We have finally arrived at the moment the industry has been waiting for." This permit is a crucial step toward the day when fully autonomous driving services can finally be rolled out at scale for the industry.
Baidu will be able to offer fully autonomous robotaxi services between 9:30 a.m. and 4:30 p.m. local time in Wuhan and Chongqing. The number of robotaxis operating in each city will initially be limited to five.
The United States continues to lack robotaxi offerings, and ride-hailing giants like Uber and Lyft have abandoned efforts to build self-driving taxis. A driverless ride service backed by General Motors started charging fares in San Francisco in June. A minor injury accident involving a Cruise self-driving vehicle was reported by Reuters in July.
As of now, Alphabet's parent company Google operates Waymo One, an autonomous ride-hailing service.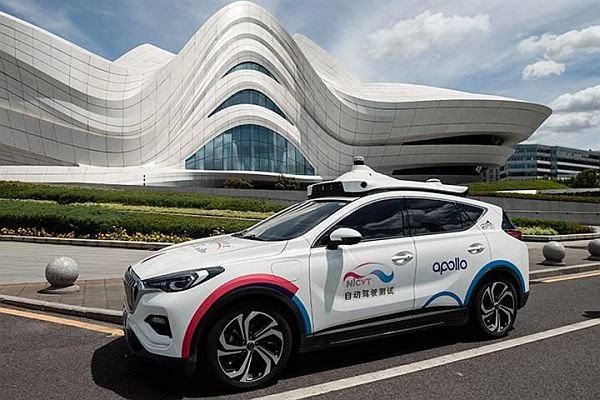 A new version of the Metaverse has been launched by Chinese tech giant Baidu
A Chinese search engine called Baidu announced last year that it planned to launch a metaverse of its own. It is expected to take over six years for the company to launch the product after development began in 2020.
In Mandarin, XiRang means "Land of Hope" in the internet behemoth's self-proclaimed metaverse app. 
User avatars can be customized and allow them to interact with each other in a shared online space. China's Shaolin Temple is a virtual attraction. Chinese developers are the only ones who can access the platform, which currently supports 100,000 users.
As part of its annual developer's conference, Baidu held a metaphysical conference in XiRang on Dec. 27.
The company's vice president, Ma Jie, said the metaverse plans are still in the infancy of development. 
During a preview of the three-day virtual event, a reporter inquired about the timeline of the project. Jie said, "That's a good question, but I may not have an excellent reply." 
Jie plans to offer a digital infrastructure for the metaverse as an open-source platform. 
In October, Baidu applied for a trademark entitled "metaapp" indicating the company was planning to enter the metaverse. Several large technology companies have filed trademark applications related to the metaverse. According to the South China Morning Post, $8,534 of trademark applications related to the metaverse have been filed by 1,360 Chinese firms.
Chinese people are already very interested in virtual worlds and spend a lot of time online, said Xiaofeng Zeng, vice president of Niko Partners.
"Chinese people spend lots of time online watching TV, playing games, chatting, shopping, and learning," said an exec at a gaming research firm focused on Asian markets. Meta concept scenes already exist on the market. In the context of the metaverse, it's here if it's a virtual world in the real world, but if it's a real virtual world, it will take more time."
Among the key signals of mainstream adoption is the announcement of metaverse plans by corporations, according to League of Ancients project leader Dwayne Ong. According to Ong, companies dealing in a decentralized industry may run the risk of making money quickly rather than decentralizing.
There is no stopping the ball now. Despite the slow progress of large brands, Ong told Blockworks it's only the tip of the iceberg.
It's safe to say that there are already ten major brands working on their metaverse campaigns, and there are 100 more in the process of planning theirs. Soon, there will be a rush of metaverse projects," Ong predicted.
Regulatory hurdles remain
The company's metaverse plans may be hampered by China's increasingly strict regulatory environment for digital assets. 
As a precaution, after China renewed its ban on cryptocurrencies in September, Baidu executives denied that its metaverse would support cryptocurrencies.
Jie said in a statement to Blockworks that Xirang will integrate blockchain-like technology, but not cryptocurrency transactions.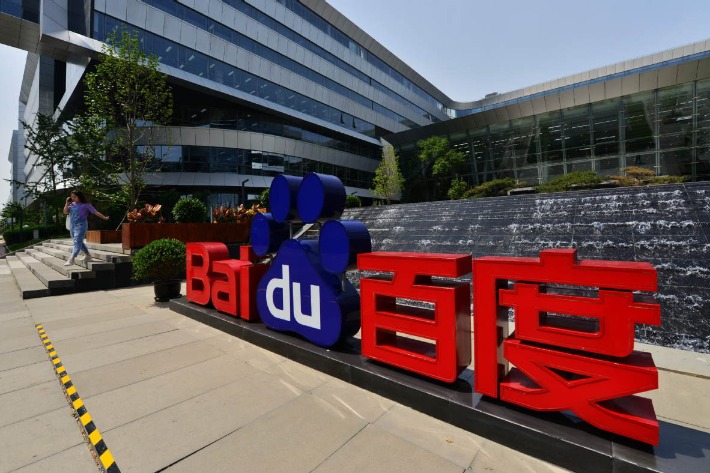 Moreover, a state-run think tank warned in November about the political security risks posed by the metaverse. 
A report from the firm stated that the virtual world was a risk to national security because of its "developmental patterns." 
Hong Kong shares rose 1% on Jan. 4, 2022, to $145.
edited and proofread by nikita sharma