Trends
IndiGo stops serving beverages in cans onboard flights
IndiGo stops serving beverages in cans onboard flights
IndiGo, one of India's prominent airlines, has recently made changes to its in-flight beverage service. The airline announced that it has discontinued serving beverages in cans during flights. Instead, passengers now have the option to receive a complimentary glass of juice or coke upon purchasing any snack item.
This change comes in response to a complaint by Swapan Dasgupta, a former Rajya Sabha Member of Parliament from the Bharatiya Janata Party (BJP), who expressed dissatisfaction over the inability to purchase a soft drink on IndiGo flights. He suggested that the airline should avoid adding extra charges for various services.
In light of this feedback, an IndiGo spokesperson stated that the airline has restructured its services to offer passengers a more efficient, sustainable, and affordable snacking experience. While discontinuing canned beverages may be a cost-saving measure, it also aligns with broader industry trends of reducing single-use plastic and promoting eco-friendly practices. IndiGo's focus on providing complimentary drinks with snack purchases could enhance the overall in-flight experience for passengers and streamline their service offerings.
IndiGo's decision to discontinue serving beverages in cans during flights is in line with the airline's dedication to environmentally sustainable practices. While the airline did not specify the exact date when this change was implemented, it is evident that the initiative is geared towards reducing waste and adopting eco-friendly measures.
By eliminating canned beverages, IndiGo reduces the amount of single-use plastic waste generated during flights, contributing to environmental conservation efforts. This aligns with broader industry trends and concerns regarding the environmental impact of aviation operations. Airlines worldwide are increasingly exploring ways to minimize their ecological footprint and embrace more sustainable practices, ranging from waste reduction to fuel-efficient operations.
IndiGo's move reflects its commitment to responsible corporate practices and its willingness to adapt to changing consumer preferences that prioritize sustainability. While passenger convenience and choice remain important, environmental considerations have become a significant factor in shaping the policies and practices of modern airlines.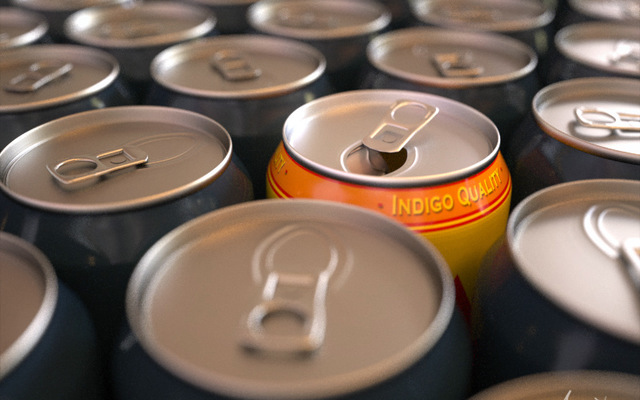 Former Rajya Sabha MP Swapan Dasgupta brought attention to this change on social media, expressing his concern about not being able to purchase a soft drink during an IndiGo flight without also buying a snack. He argued that this policy effectively coerces passengers into buying snacks, regardless of their preferences. In response to his concerns, he urged Minister Jyotiraditya Scindia to ensure that passengers have the freedom to choose whether or not to purchase additional items during flights.
This debate highlights the delicate balance airlines must strike between offering additional services and maintaining passenger choice, all while considering sustainability and environmental impact in their operational decisions.
Swapan Dasgupta's concerns about the mandatory purchase of snacks along with a soft drink during IndiGo flights have attracted attention on social media, particularly after tagging Civil Aviation Minister Jyotiraditya Scindia. However, as of now, there has been no public response from the minister regarding this matter.
IndiGo, in response to these concerns, clarified its updated approach to in-flight services. The airline now offers a package deal that includes any snack item paired with a complimentary glass of juice or coke at a cost of Rs 200. Previously, passengers could purchase cashews for Rs 200 and a coke for Rs 100, resulting in a total cost of Rs 300. The airline emphasized that this buy-on-board service is entirely optional, allowing customers to exercise their choice based on their preferences.
IndiGo is India's largest airline, holding a significant domestic market share of more than 63 percent. Its response to passenger feedback and the adjustment in in-flight offerings reflect its commitment to providing a balanced and flexible service to cater to a wide range of passenger preferences while also addressing sustainability and cost considerations.