This article enlists the most useful productivity apps for the android OS in India in 2021.
1. Google Keep – Productivity Notes and Lists
Quickly capture what's on your mind and get a reminder later at the right place or time. Speak a voice memo on the go and have it automatically transcribed. Grab a photo of a poster, receipt or document and easily organize or find it later in search. Google Keep makes it easy to capture a thought or list for yourself, and share it with friends and family.
Capture what's on your mind
• Add notes, lists and photos to Google Keep. Pressed for time? Record a voice memo and Keep will transcribe it so you can find it later.
Share ideas with friends and family
• Easily plan that surprise party by sharing your Keep notes with others and collaborating on them in real time.
Find what you need, fast
• Color and add labels to code notes to quickly organize and get on with your life. If you need to find something you saved, a simple search will turn it up.
Always within reach
• Keep works on your phone, tablet, computer and Android wearables. Everything you add syncs across all of your devices so your thoughts are always with you.
The right note at the right time
• Need to remember to pick up some groceries? Set a location-based reminder to pull up your grocery list right when you get to the store.
Available everywhere
2. TeamViewer QuickSupport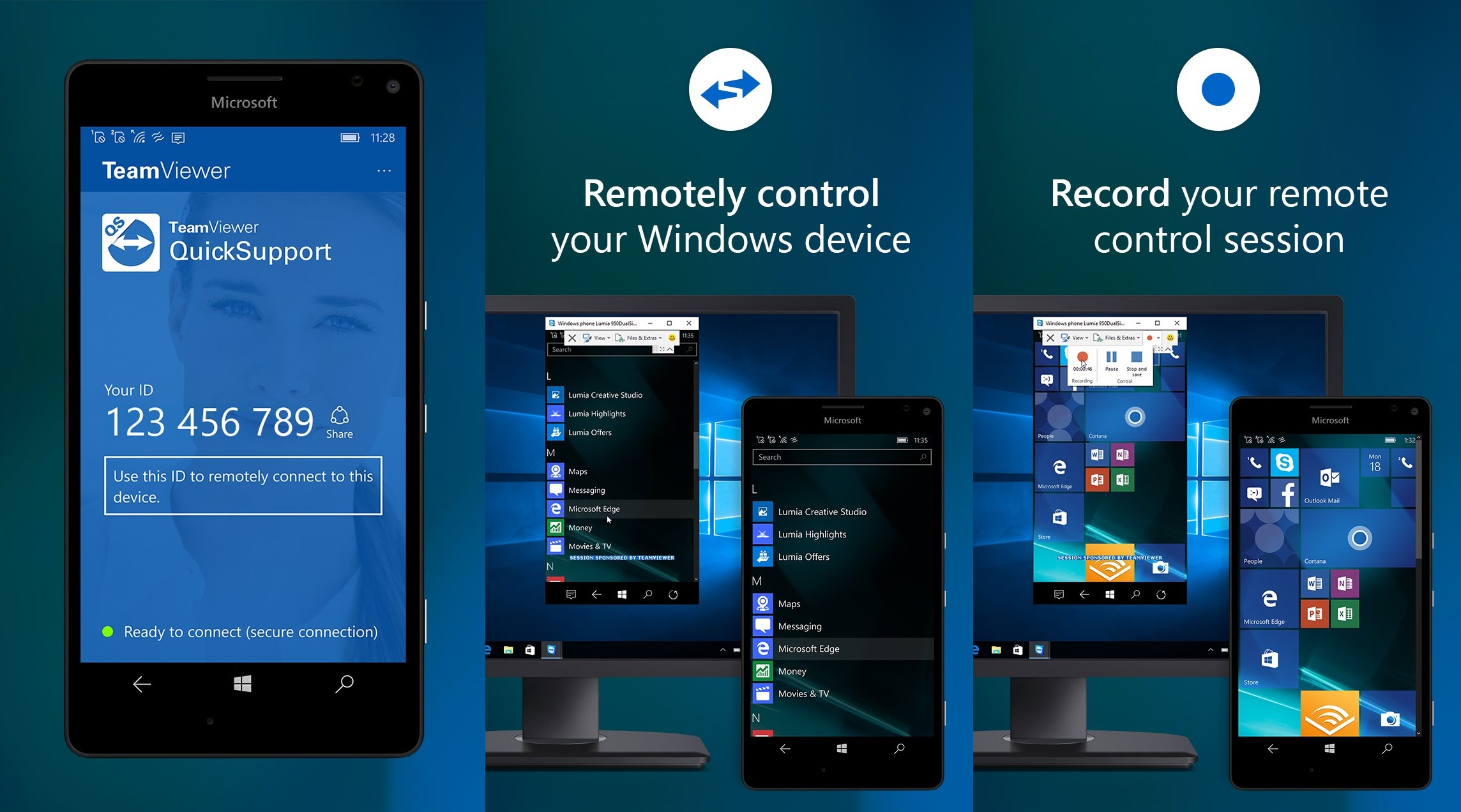 Get support for your mobile device from any Windows or Mac computer! You can now receive technical remote support for your mobile devices. Technicians have the ability to chat, transfer files back and forth, view device information, stop processes, push and pull Wi-Fi settings, and much more. It is even possible for your device (Samsung, Sony*, Asus, Lenovo, HTC, LG, ZTE, Huawei, Alcatel One Touch / TCL and more) to be remotely controlled, allowing the technician to access your device as if it were in their own hands.
Features:
• Chat
• View device information
• Remote Control
• File transfer
• App list (Uninstall apps)
• Process list (Stop processes)
• Push and pull Wi-Fi settings
• View system diagnostic information
• Real-time screenshot of the device
• Store confidential information into the device clipboard
• Secured connection with 256 Bit AES Session Encoding
3. Microsoft Office: Word, Excel, PowerPoint & More
Microsoft Office brings you Word, Excel, and PowerPoint all in one app. Take advantage of a seamless experience with Microsoft tools on the go with the Office app, the simple solution for productivity. Scan PDF files, create spreadsheets, or draft up documents anytime and anywhere by accessing integrated Office features through your mobile device. Complete your workflows, no matter where you are, even if your network connection is temporarily interrupted. From Word documents, PowerPoint presentations or Excel files, the Office app provides you with one seamless experience. With intelligent cloud services and trusted security, the Office app will help maximize your productivity in both work and life.
Word, Excel, and PowerPoint Combined:
• Widely used tools now accessible within a single application, the go-to app for productivity.
• Store and access Word, Excel, and PowerPoint files using the cloud-based storage.
• Word documents can be created and collaborated on with others in real-time.
• PowerPoint presentations can be shared and edited. Practice your presentation with Presenter Coach.
• Excel worksheets can be created using one of the many templates available in-app, or instantly edited.
• Shared view makes it easy to access and collaborate on files shared with you directly or via Outlook and Teams.
• Catch up on meetings or open shared videos right where you left off.
Convert Pictures and Documents with Office Lens
• Create docs by snapping a picture or uploading a photo from your camera roll.
• Transform a photo of a table into a usable Excel spreadsheet to work with the data.
• Enhance digital images of whiteboards and documents.
• Capture your handwritten notes and carry them wherever you go. Edit and share notes to your friends, family or team instantly.
PDF Scanning & Editing Capabilities:
• Scan PDF files and convert them into Word documents and vice versa, instantaneously.
• Edit PDF files on your device quickly and easily while on the go.
• PDF Reader allows you to access and sign PDFs.
Unique Office Mobile Functions:
• Quickly jot down thoughts and ideas, and then save or share them via Sticky Notes.
• QR Scanner enables your device to scan QR codes and open attached links.
• Documents and spreadsheets can be transferred between your phone and computer or shared instantly with nearby mobile devices.
Anyone can download the Office app for free and start using it right away. Access and save documents to the cloud by connecting with a Microsoft Account (for OneDrive or SharePoint) or by connecting to a third-party cloud storage provider. Logging in with a personal Microsoft account or a work or school account connected to a Microsoft 365 subscription will unlock premium features within the app.
4. Adobe Acrobat Reader for PDF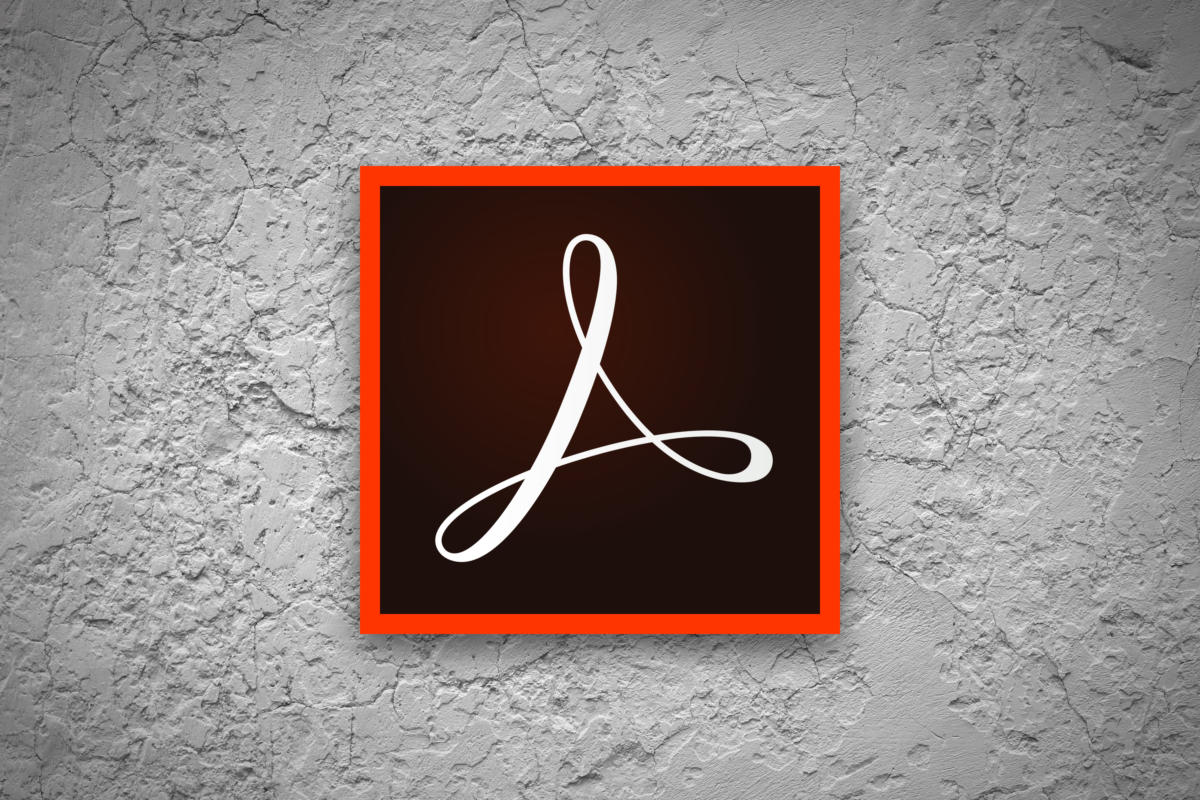 Do you need to work with documents on the go? Get the Adobe Acrobat Reader mobile app, the world's most trusted PDF viewer, with more than 635 million installs. Store your files online and read PDF files anywhere with this leading, free PDF reader and file manager. You can also view, share, annotate, and add e-signatures to PDF documents. Subscribe to Adobe Acrobat if you need a PDF editor to edit text and images, a PDF converter to export to and from PDF, or more advanced features to create PDFs, combine PDF documents, organize PDFs, and more.
VIEW AND PRINT PDFs
• Open and view PDFs with the free Adobe PDF viewer app.
• Choose Single Page or Continuous scroll mode.
• Help save battery with dark mode.
• Print documents directly from your device.
READ PDFs MORE EASILY
• Get the best PDF reading experience with Liquid Mode.
• Content in your PDF document reflows to fit your screen.
• Use the Liquid Mode outline for quick navigation.
• Search to find text fast in your PDF documents.
SHARE PDFs AND COLLABORATE
• Share files for commenting or viewing.
• Collect comments from multiple people in one file online.
• Speed document reviews by responding to each other's comments.
• Receive activity notifications for files you've shared.
ANNOTATE PDFs
• Add PDF notes and comments, including sticky notes and highlights.
• Write on PDF documents by adding text or drawings.
• Share a file with others to collect all comments in one place.
EDIT PDFs
• Subscribe to edit text and images directly in your PDF.
• Fix a typo or add a paragraph with the paid PDF editor feature.
• Add, delete, or rotate an image with your upgraded Acrobat PDF app.
FILL AND SIGN FORMS
• Easily fill in PDF forms with the form filler feature.
• E-sign documents using your finger or stylus.
STORE AND MANAGE FILES
• Sign in to your free account to store and access files across devices.
• Access all your files by linking online storage accounts, like Microsoft OneDrive, Dropbox, or Google Drive.
• Star files to quickly open your most important or favorite documents.
CONNECT TO GOOGLE DRIVE
• Connect your Google Drive account to access PDFs and other files with ease.
• View, share, and star Google Drive files directly in Acrobat Reader.
• Create, edit, combine, compress, and export Google Drive files with a subscription.
WORK WITH SCANNED DOCUMENTS
• Access scanned PDFs that you've captured using the free Adobe Scan app.
• Open your scans in Adobe Acrobat Reader to fill, sign, comment, and share.
IN-APP PURCHASE
Subscribe for even more PDF power. Subscriptions work across mobile and web.
• Edit text and images right in your PDF document (mobile only).
• Combine files into one PDF file and organize pages.
• Create PDF files from documents or images.
• Export PDFs to Microsoft Word, Excel, or PowerPoint.
• Compress PDF files to reduce file size.
• Protect PDF documents by adding passwords.
The Acrobat Reader mobile app is designed to work with customers who have Enterprise Mobility Management (EMM) enabled.
5. Google Drive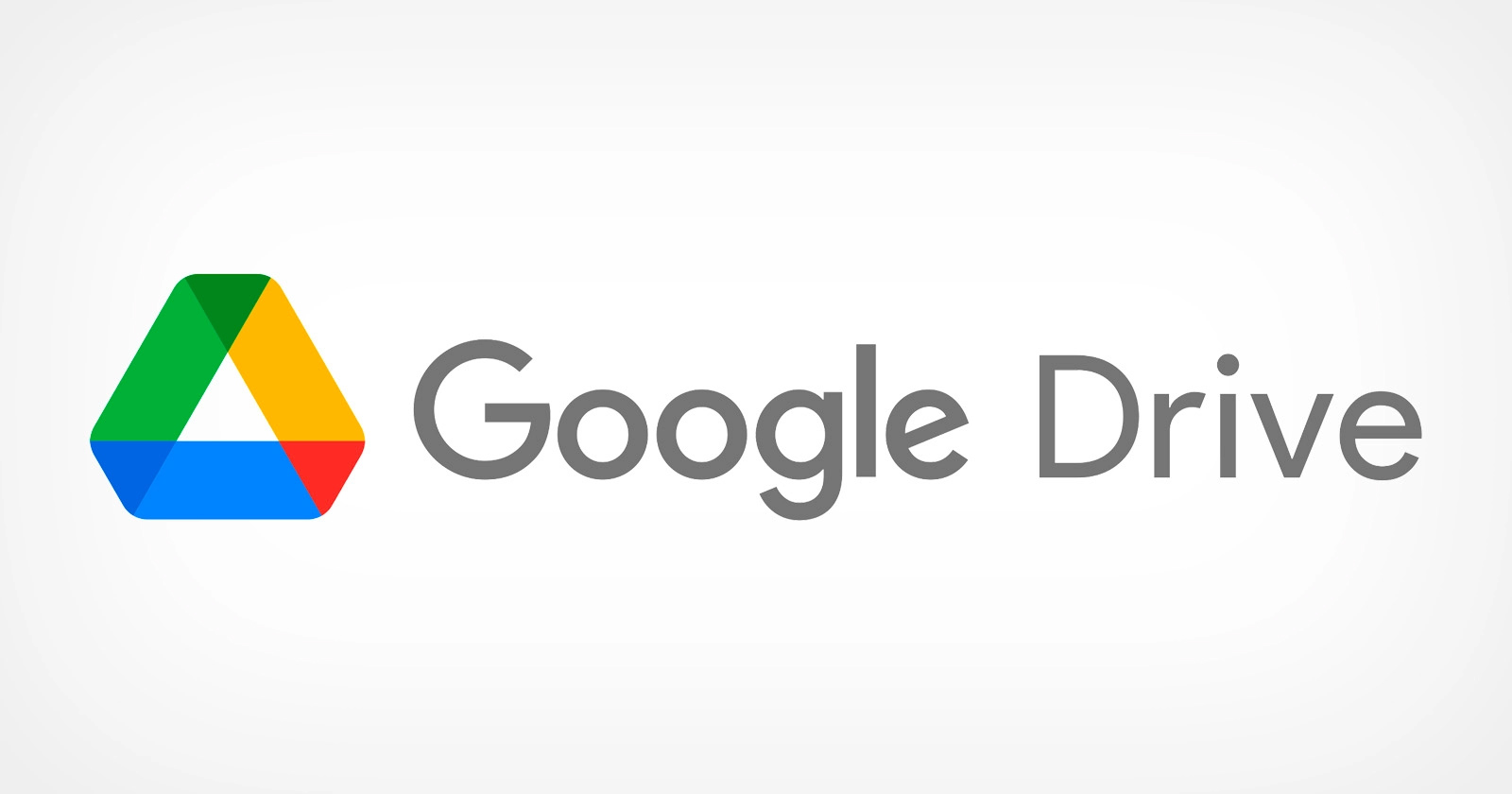 Google Drive, part of Google Workspace, is a safe place to back up and access all your files from any device. Easily invite others to view, edit, or leave comments on any of your files or folders.
With Drive, you can:
• Safely store and access your files anywhere
• Quickly access recent and important files
• Search for files by name and content
• Share and set permissions for files and folders
• View your content on the go while offline
• Receive notifications about important activity on your files
• Use your device's camera to scan paper documents
Google Workspace subscribers have access to additional Drive functionality, including:
• Easily managing users and file sharing to help meet data compliance needs
• Sharing files and folders directly with groups or teams within your organization
• Creating a shared drive to store all of your team's content
6. Microsoft Word: Write, Edit & Share Docs on the Go
Microsoft Word is the document editor that you can take with you on the go. Writing and collaborating with your team doesn't have to be confined to the office. Edit docs and collaborate on shared projects in real time on your mobile device with the help of Microsoft Word. Documents have never been easier to create, read, edit, and share. DOCX files, PDFs and everything else — regardless of the format, Microsoft Word has you covered.
Resume templates, newsletters, brochures and more are all accessible within the template gallery, simply select the documents you would like and get started. Never miss out on an opportunity, all the writing tools you may need are now on-hand. Write letters or draft your resume today with the help of an intelligent word processor.
The writing app is as handy as you want it to be. Blogger, writer, journalist, columnist, student, or project manager: Your office moves with you with Microsoft Word. Write a letter, create templates, read Word documents, edit docs and collaborate with your team anywhere with Microsoft Word.
Create Documents




• Create docs, assignments, letters, blogs, scripts, notes, resumes and more with beautifully designed modern templates.




• Editing with rich formatting and layout.




• Document editor keeps formats and layouts looking great.




• Docs app with templates for resumes, forms and more.

Read, Write, and Edit




• Read docs, letters, PDFs, scripts, and more on your device with Reading View.




• Edit documents from PDFs by converting to and from Word documents.




• PDF file conversion: save as PDF after editing and share your PDF file easily.

Collaborate and Share With Anyone, Anywhere




• Collaborate by commenting in your document right next to the text.




• View any document with the help of built-in docs viewer.




• Read & edit documents as a team and stay on top of changes to the text, layout, and formatting.




• Editor version history lets you revert to view earlier drafts to edit docs.

Sharing is simplified




• Share files and collaborate with a few taps.




• File & document permission management that lets you see who is working on them.




• Copy files directly into the body of an email message with its format intact or attach your PDFs and docs to an email.
7. Google Sheets
Create, edit, and collaborate on spreadsheets from your Android phone or tablet with the Google Sheets app. With Sheets, you can:
– Create new spreadsheets or edit existing files
– Share spreadsheets and collaborate in the same spreadsheet at the same time.
– Work anywhere, anytime – even offline
– Add and respond to comments
– Format cells, enter or sort data, view charts, insert formulas, use find/replace, and more
– Never worry about losing your work – everything is saved automatically as you type
– Quickly get insights, insert charts, and apply formatting with smart suggestions
– Open, edit, and save Excel files.
8. Microsoft Outlook: Secure email, calendars & files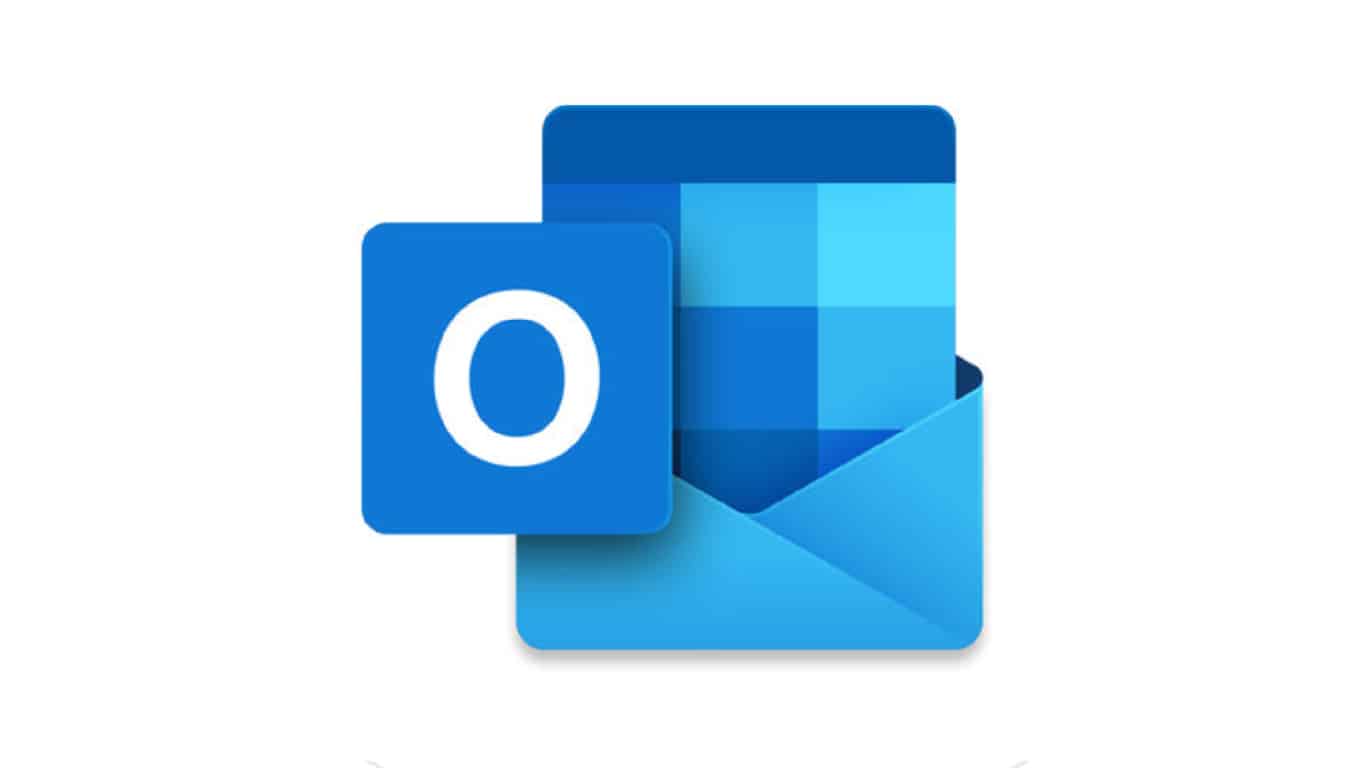 Microsoft Outlook keeps you connected and protected, with your email, calendar and files all in one app. With intelligent email, calendar reminders and contacts, Outlook for Android lets you do more from one powerful inbox. Connect. Organize. Get things done. Microsoft Outlook provides secure and seamless inbox management that enables you to stay connected on the go. Outlook includes Office, Word, Excel, PowerPoint and OneDrive integrations to help you manage and send files and connects with Teams, Zoom and other video calling providers without hassle.
MICROSOFT OUTLOOK FEATURES:
• Secure Email, Calendar, Contacts & Files – All In One Place
• Email, calendar, contacts and files are all together in one place.
• Calendar and file access right from your inbox.
• Connected experiences with Office, Word, Excel, PowerPoint and OneNote.
• Microsoft Office documents are accessible from Outlook, stored locally, or on OneDrive or other cloud storage.
• Create and join your online video calls and meetings with Teams, Zoom, BlueJeans and Webex.
Email & Day Planner Management – Everything Organized
• Outlook helps you stay on top of your day with customized calendar and email capabilities.
• Know what's Up Next in your day from your calendar with a glance at your inbox.
• Email inbox management displays your most important messages first and enables swipe gestures and smart filters.
• Use as an organizer & share calendars to easily coordinate schedules.
• RSVP to invitations from your inbox and send a personalized comment too.
• Add schedules from Facebook or of your favorite sports & TV shows through Bing calendars.
Calendar & Inbox Organizer – Intelligence Everywhere
• Outlook provides helpful ways for you to stay focused.
• Use your voice to find people, contacts, emails, events and attachments with Search.
• Use suggested replies instead of typing out your message responses to get things done faster.
• Email manager highlights actions for you through @mentions.
• Calendar automatically updates with travel and delivery information.
• Focused Inbox keeps important emails and conversations front and center.
• Email organizer groups same subject emails and conversations for easier tracking.
• Listen to your emails with Play My Emails in English and catch up hands-free to get time back in your day.
Email Management & Spam Protection – Safe & Secure
• Microsoft Outlook protects your information with security you can trust.
• Simple, secure sign-on to authenticate and protect your identity.
• Email management with built-in protection against viruses and spam.
• Advanced protection to keep your messages safe from phishing attacks and other online threats.
• Microsoft security and privacy keeps your email, calendar, contacts and files safe.