Trends
PwC Now Fined $8.9 Million For Breaches On Audits In UK
Following a string of high-profile accounting scandals connected to some of Britain's most well-known companies, including retailer BHS and builder Carillion, auditing firms have come under increased political scrutiny about the quality of their work in recent years.
For "severe breaches" discovered in audits of engineer Babcock International (BAB.L), Britain's auditing authority fined PwC 7.5 million pounds ($8.9 million), the regulator announced on Wednesday. The fines, according to the Financial Reporting Council (FRC), were due to errors found during audits of Babcock's financial statements up until the end of March 2017 and 2018. Due to an early agreement, the fine was reduced by 25% to 5.6 million pounds, according to the regulator.
Following a string of high-profile accounting scandals connected to some of Britain's most well-known companies, including retailer BHS and builder Carillion, auditing firms have come under increased political scrutiny about the quality of their work in recent years.
Brief Of The PwC Incident
Under the PwC brand, PricewaterhouseCoopers is a global network of professional services firms that operate as partnerships. Together with Deloitte, EY, and KPMG, it is regarded as one of the Big Four accounting firms and has the second-largest professional services network in the world.
PwC firms employ 328,000 people across 157 countries and 742 locations. As of 2019, the Americas had 26% of the workforce, Asia had 26%, Western Europe had 32%, and the Middle East and Africa had 5%. Global sales for the corporation in FY 2022 were $50.3 billion, of which $18.4 billion came from the Assurance profession, $20.7 billion from the Tax and Legal practice, and $11.6 billion from the Consulting practice. According to the FRC, violations found during PwC's audits of Babcock included persistent failures to question management and gather enough pertinent evidence.
The regulator cited one instance where it had no proof the audit team had studied a 30-year contract with a lifetime income of 3 billion pounds written in French as evidence that the firm also lacked expertise, care, and thoroughness. The audit team, in this instance lacked French language proficiency and was unable to obtain a translation of the contract, according to the FRC.
A PwC spokesman apologized that the work in question did not meet the standards that were expected of it and that PwC holds itself to. A write-off of about 2 billion pounds resulted from a review of Babcock's contracts and balance sheet, which the company said it undertook but which was not a party to the FRC probe. Babcock stated it submitted its preliminary findings in April 2021.
'This provided a suitable foundation for the financial performance of the group,' a Babcock representative said. Nicholas Campbell Lambert and Heather Ancient, two PwC partners, also received fines of 200,000 and 65,000 pounds, respectively, which were later reduced to 150,000 and 48,750 pounds. The FRC is still looking into PwC's statutory audits of the financial statements for the Babcock group for 2019 and 2020.
Business culture and affairs
The organization has a big number of young employees; as of 2017, millennials made up 80% of the workforce. PwC claims that the business uses education to close the generational divide in culture. The company also uses a "Connect-Embed-Improve" three-step process to encourage staff participation.
Senior-level professionals are expected to continue their education, and PwC developed the social collaboration platform Spark to let staff members access course materials and homework, finish necessary tasks, and access review resources. The CEO Action for Diversity and Inclusion coalition, the largest CEO-driven company commitment to advancing diversity and inclusion in the workplace, was established in 2016 with aid from Tim Ryan, the chairman of PwC.
At PwC, employees often have the freedom to select their own working hours so long as top management approves of the plan. The first international "Code of Conduct" for the accounting profession was released by PwC in 2002. A print and online business journal with an emphasis on management challenges and corporate strategy is published by Strategy& and PwC under the name Strategy+Business. 
PwC and Edelman, the company's agency partner, introduced The Trust Leadership Institute in June 2021. The fourth-largest privately owned firm in the United States as of 2021 is PwC.
Partnerships
Google and PwC launched their collaboration in 2014 with the goal of encouraging commercial cloud adoption. PwC has decided to start transitioning its own business to the cloud and is doing it in part by partnering with Google. PwC is one of the three million businesses that use Google Workspace, formerly known as G Suite and Apps for Work, to access paid services.
In order to keep the monitoring systems for the UN up to date, PwC collaborates with the organization. The UN Women HeForShe IMPACT 10x10x10 Project, which was started in 2015 to achieve gender equality, counts PwC as one of its founding partners. An online course was developed as part of the attempt to raise awareness of unintentional gender prejudice in the workplace. PwC was one of the main sponsors of the inaugural ID2020 Summit, which took place in May 2016 at the UN headquarters in New York and included Microsoft as another.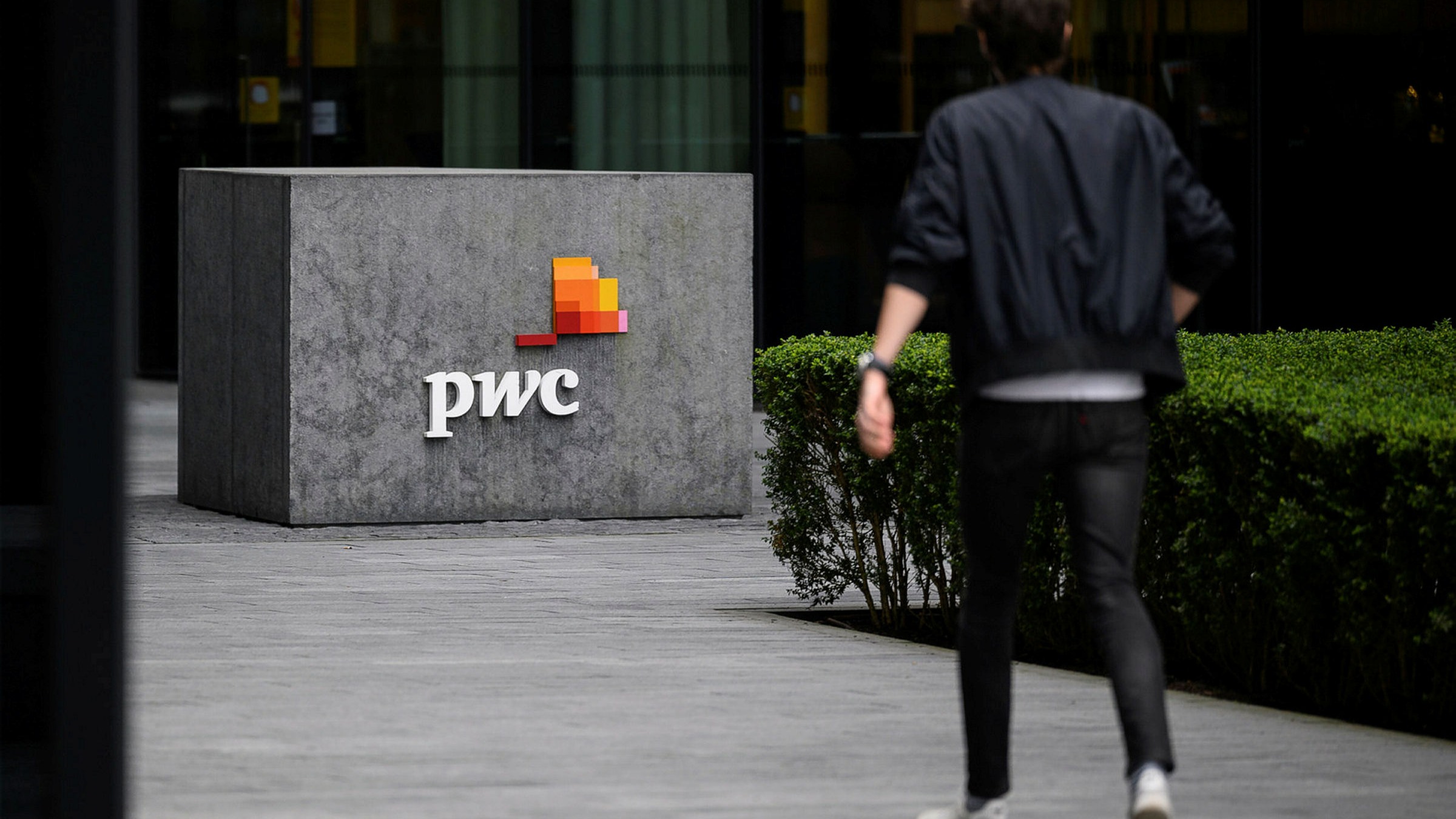 More than 400 individuals attended the summit to debate ways to give everyone access to digital identity, one of the Sustainable Development Goals that includes helping the 1.5 billion people who do not have any kind of legal identification. To determine how technology and other private sector skills may accomplish the purpose, experts in blockchain and other cryptography technology collaborated with representatives of technical standards groups.
In order to offer services from both businesses to the Indian business community, PwC and Microsoft partnered in India in 2016. The business introduced a five-course online training platform named "Data Analysis and Presenting Skills" in 2016 in collaboration with Coursera. In order to provide accounting software that complies with International Financial Reporting Standard 9, Oracle and PwC announced their international partnership in January 2017 (IFRS 9).
Partnering with the World Economic Forum is PwC. Along with PwC, the WEF released a report in January 2020 titled "Unlocking Technology for the Global Goals" that covered the Fourth Industrial Revolution and the Sustainable Development Goals.
Gender discrimination in the workplace
The United States Supreme Court ruled in 1989 that Price Waterhouse must demonstrate beyond a reasonable doubt that sex discrimination would not have affected the hiring decision for Ann Hopkins. According to Title VII of the Civil Rights Act, the accounting firm's failure to demonstrate that the decision to delay Hopkins' promotion to the partnership would have been made regardless of sex discrimination rendered the hiring decision unlawful.
The Supreme Court's decision has a dual significance. First, it proved that sex discrimination laws apply to gender stereotypes. Second, it developed the mixed-motive framework as an evidentiary foundation for demonstrating discrimination in accordance with the idea of disparate treatment, even where there are other legitimate justifications for the adverse employment action.
The collaboration application for Hopkins had been put on hold indefinitely. After being pressured to walk, talk, dress, and act more "femininely," she eventually quit and filed a lawsuit against the corporation for occupational sexism, claiming that this was the cause of her lack of promotion. A federal district judge in Washington mandated that Hopkins be made a partner in the company in 1990. That was the first time a court granted a remedy for sexual or racial discrimination by awarding a partnership in a professional corporation.
Following the lawsuit, the company came under media scrutiny for its discriminatory hiring practices that also affected men. There have been various instances of unfair work treatment, notwithstanding the rarity of such marginalization of the workforce situations.
Tax problems
According to a US Senate probe in 2014, PwC earned $55 million from Caterpillar Inc. to create a tax avoidance plan, and for more than a decade, it assisted Caterpillar Inc. in significantly lowering its taxes. Earnings of $8 billion were transferred from the US to Switzerland, purportedly allowing for a ten-year tax savings of more than $2.4 billion. Profits in Switzerland were subject to a 4% tax. 
"We'll all be retiring when this… comes up on audit," a PricewaterhouseCoopers managing director who was involved in the tax savings plan's creation had written to a PwC partner at the time.
Indian-related company scandals
The now-defunct Global Trust Bank's nonperforming assets were understated, according to partners of PwC, who were found guilty of professional negligence in 2007 by India's accounting standards organization ICAI. Because of this, the RBI forbade PwC for more than a year from auditing any financial companies. The India-based DSQ Software accounting scandal, which led to the company's demise in 2003, was also linked to PwC.
A $1.5 billion fraud involving PwC and the promoters of Satyam, an Indian IT company listed on the NASDAQ, was exposed in January 2009. In a letter to Satyam's board of directors, PwC warned that the disclosures made by Satyam's (ex-) Chairman would make its audit "inaccurate and untrustworthy." PwC then withdrew its audit views. "The reviewer for Satyam's U.S. filings" was PwC's US division. As a result, PwC was named as a defendant in lawsuits that were brought in the US.
The Central Bureau of Investigation in India filed charges against Srinivas Talluri and Subramani Gopalakrishnan, two PwC partners, in relation to the Satyam affair. Subramani Gopalakrishnan retired from the company after reaching the necessary retirement age after the controversy arose, although Talluri's employment was still suspended. Following the Satyam crisis, the Mumbai-based Small Investor Grievances Association (SIGA) asked the Indian stock market regulator SEBI to permanently ban PwC and take its assets in India, alleging more scams such as "Ketan Parekh stock manipulations".
"As we have said many times, there has never been any evidence presented that either of our former partners S Gopalakrishnan or Srinivas Talluri were involved in or were aware of the management-led fraud at Satyam," PwC India stated in a 2015 statement after expressing disappointment with the court's decision in the case.
Gopal and Talluri are thinking about appealing this decision. 2018 saw PwC receive a 2-year suspension from offering auditing services to publicly traded companies as well as a $2 million fine from India's securities regulator. The Securities Appellate Tribunal overturned this ban in September 2019 after finding no evidence of PwC's involvement in the scam. The tribunal further declared that only ICAI could make an order governing audit firms and that SEBI had no such authority.
Edited by Prakriti Arora