Trends
Top 10 Best Bare Metal Server Hosting Companies In India 2023
A physical server that is exclusively used by one tenant is called a dedicated server. Despite their increased cost, dedicated servers are among the most widely used hosting servers globally. The majority of the major players in cloud storage provide dedicated server hosting services. In reality, a lot of companies provide bare metal servers, which are modernized versions of dedicated servers.
One way a business with significant web hosting needs can meet those needs is by renting dedicated server space. In contrast to a slower and less expensive shared hosting environment, a dedicated server's resources are completely directed toward meeting your demands. In most cases, you'll also have root-level access, allowing you to customize the server's operating system.
Server renters have the option to modify the server to match their specific performance, security, and reliability needs. After all, a dedicated server has a lot of benefits. Dedicated servers can be replaced with bare metal servers, which have no hypervisor overhead and can be virtualized utilizing cloud computing services. This greatly enhances the performance of the hosted apps. As you can anticipate, buying a single machine for your requirements alone has a cost. Because these servers function just like standard PCs, there is a significant likelihood that you may require customer care and technical assistance at some time.
A critical element that must be taken into account while setting up an IT system is servers. This is because it may be the cornerstone for the effective operation of the complete system. Recently, bare metal servers have become increasingly popular. However, because the terms "bare metal" and "dedicated servers" are interchangeable, many people commonly misunderstand them. With bare metal servers, the overhead visor that supports virtualization with cloud computing services is removed. The performance of the application is enhanced as a result.
In terms of talking about bare metal servers, the paragraph above is only the tip of the iceberg. There is a tonne more information on bare metal servers that need to be covered. A comprehensive overview of bare metal servers is provided in the section that follows.
Bare Metal Server: What is it?
A physical computer that has been built to operate for a lengthy period to deliver specialized services is known as a "bare metal server" and is thought to be extremely stable, resilient, and dependable. It is not possible to share a single server's resources across two or more tenants since it is a single-tenant environment. A bare metal server can be free from sounds that often hurt the virtual environment thanks to this split. Additionally, because of this separation, the server may function as a steady environment, which is perfect for processing huge amounts of data.
Additionally, bare metal servers give businesses direct access to the server and let them make use of the underlying hardware architecture. As a result, they are given additional alternatives when building a platform for a service or application. To put it briefly, performance is improved by adding software and removing physical hardware.
Bare metal environments
Physical hardware underlies any system, virtualized or otherwise; however, the phrase "bare metal" distinguishes between a virtualized environment and a physically dedicated server. They are not shared across many clients in a data center when it comes to bare metal.
A virtualized environment is composed of actual hardware, as was already established, but the deployment approach for shared hosting is different. Since they utilize virtual resources, the end user does not have access to the bare metal level. A bare metal server's single tenant can access the root level to obtain additional software choices; however, this is not the case with a bare metal hypervisor.
Bare metal server
Servers made of bare metal are an excellent option for small and medium-sized businesses. This is because they are an affordable hosting option with quick growth and automation capabilities. Since bare metal servers are made to handle high-intensity workloads, such as those generated by business intelligence and database software, they are ideal for sectors like banking, healthcare, and government. Organizations such as render farms and video encoding activities prefer bare metal servers over virtualized servers due to increased performance availability.
Nowadays, businesses are experimenting more with ML and AI, which combine big data, math, analytics, and visualization. The data processing and GPU capabilities of bare metal servers make them the ideal platform for such jobs because GPUs are the engine that powers deep learning. Additionally, businesses can rent a server from a managed service provider or host bare metal servers in their data centers.
Managing the Server
A big workforce of IT professionals is required to manage bare metal servers properly, but the responsibility can be avoided by renting a server. Once leased, the server's management falls under the exclusive purview of the managed provider, who offers a wide range of services to streamline the system. In other words, by outsourcing managerial responsibilities, one can focus more on the goals of the business. However, if you're unsure of how to handle it without outsourcing, the following guidance might be useful:
Updates: To protect servers from malicious attacks, it is strongly advised that businesses perform routine OS updates and software patches. Additionally, it's necessary to frequently run the server application tools ClamAV, rkhunter, and chkrootkit.
Monitoring: A business must constantly keep an eye on the operational metrics of its servers, switches, and firewalls. Firewall policies must be defined to limit traffic based on service ports and destination IP addresses.
Operation management includes several tasks, including data migration, domain name services, hardware replacement, bare metal recovery, and backup. A company should start by determining why it needs bare metal servers in the first place. Every use case calls for a distinct configuration because it might be used for production or development or quality assurance.
An enterprise can choose to self-configure once they are aware of the intended use, or they can ask a managed provider service, which frequently provides pre-configured servers for data processing, intensive graphics processing, and other operations. To have complete control, an enterprise can also decide on the operating system, control panels, and root access that are used beneath the database software. There are still other options, such as installing or configuring a hypervisor specifically for a virtualized environment.
The finest of current technology is offered by bare metal services, which have established themselves as a crucial part of the IT architecture of many businesses. A bare metal server offers customization capabilities coupled with a flexible framework, which can be used for everything from hybridizing infrastructure by combining physical and virtual assets to finding a long-term solution for data storage and transport.
The Evolution of Bare Metal Servers
An explanation of bare metal servers A "bare metal" server is, to put it simply, a physical server without any software or hypervisor. Processors, storage, and memory are their parts. Bare metal servers are actual servers that are only used by one user, which makes them stand out when compared to cloud-based or virtual hosting services. It may be a person who wants backup hosting for vital data or a website for a full company with many users and permissions.
The main selling point of bare metal servers when they first appeared was that they made it possible for people and organizations to buy their own dedicated server space without having to self-host or share resources with others. This degree of discretion and independence was offered for the first time by a hosting option. Similarly, bare metal servers may offer faster speeds and more dependability than shared hosting choices since resources might be dedicated entirely to a single customer rather than shared among several customers simultaneously. But when customers started looking for less expensive hosting choices, virtual and cloud hosting briefly returned to favor.
What the Future Holds for Bare Metal Servers
The price of bare metal servers has decreased significantly over the past few years as a result of improved hardware accessibility and affordability. Many people have started switching back from virtual hosting to bare metal servers as organizations and business owners discover that their websites require more resource-intensive applications and optimized security.
These servers will be able to process more data in a shorter amount of time than ever before as bare metal server technology advances. As a result, they'll probably become a well-liked choice for hosting Internet of Things (IoT) devices, which process enormous volumes of data. eCommerce websites, which experience fluctuating traffic throughout the year and require dependable hosting during the holiday shopping season, are also anticipated to be in high demand for bare metal servers.
1. Bare Metal iDrive Compute Servers
IDrive is best known for its multi-award winning cloud storage service, but it also provides remote desktops, virtual private servers, and bare metal hosting, among other products. There are already more than 20 data centers spread across the US and Europe.
There is only one SKU available to keep things simple. This bare metal server is currently available at an exclusive 50% discount, bringing the annual cost down from $2220 to just $1110. Remember that the promotion is only valid for the first year. Normal fees will be charged in the following years. You might have to go through an ID verification process, even though IDrive is one of the few services that accept non-business email addresses.
2. Oracle Bare Metal Instance
Oracle's Bare Metal Instances (opens in a new tab) may be the solution for you if you want a highly customized bare-metal server configuration that caters to certain workloads. For common workloads, options include a "Standard" instance configuration that balances CPU cores, memory, and network resources to fit a variety of applications and use cases. Hughes, which offers local NVMe-based SSDs and provides quick random I/O and high IOPs, is designed for performance-intensive database workloads with high IOPS requirements.
There is "DenseIO" for huge data applications, and "HPC Instance" is Oracle's most potent configuration made for very parallel HPC (high-performance computing) tasks. These bare metal servers can expand up to a staggering 160 cores, 2TB of RAM, and 1PB of block storage and handle applications with heavy demands. Additionally, you have the option of choosing an AMD, Intel, or Ampere CPU.
3. Amazon EC2 C5 Instances
For its EC2 C5 server instances (opens in new tab), which are frequently used to run compute-intensive workloads like batch processing, distributed analytics, and high-performance computing, Amazon introduced a new bare metal option in November 2019. Amazon's bare metal instances, known as "c5" metal, are targeted at businesses deploying applications that must avoid virtualization-related performance degradation, require access to physical resources, and are designed to run directly on server hardware.
This bare metal server is cost-effective due to its great performance and low cost-per-compute ratio. Demanding workloads such as video encoding, scientific modeling, deep learning inference, multiplayer gaming, etc. may be handled by it. Users are given the option of choosing between Intel and AMD for their CPU. Elastic Load Balancing, Auto Scaling, Amazon CloudWatch, and other AWS services are all accessible to Amazon EC2 C5 Instances.
4. Alibaba Cloud ECS Bare Metal Instance
Alibaba's ECS Bare Metal Instance (opens in new tab) delivers both the elasticity advantages of virtualization and the performance advantages of physical servers since it is built on the company's next-generation virtualization technology. ECS Bare Metal Instance is compatible with all Alibaba Cloud products and enables CPU configurations with eight to 96 cores as well as instance memory extension from 32 GB to 768 GB.
Storage configurations can mount numerous cloud discs for increased storage capacity. They start with virtual server images or cloud discs. You won't need to be concerned about the security of your data because it is all safeguarded by Alibaba's strict security guidelines.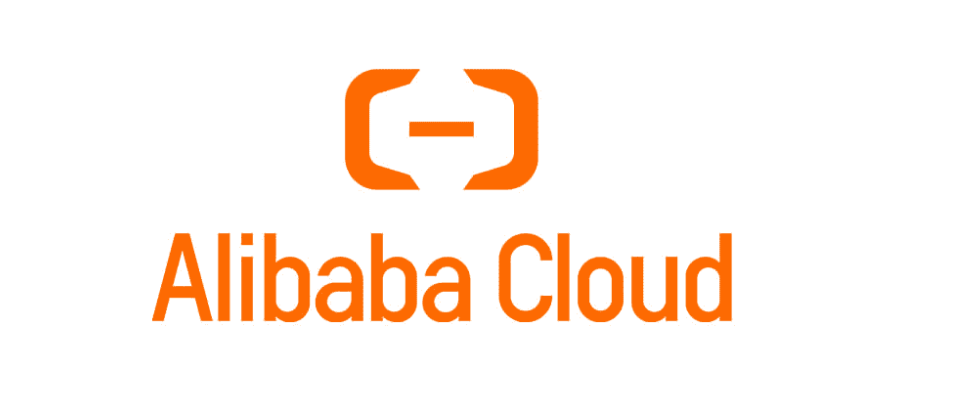 Users like this bare metal hosting service because of the rapid setup, despite the support's occasionally poor response times. Hundreds of add-ons, like VPN, Gateway, DNS, and ECS, are also instantly accessible to you.
5.Bare Metal Servers from Fasthost
Fasthosts Bare Metal Servers (opens in a new tab) allows businesses that want access to UK-based data centers and support to run projects on single-tenant servers with dedicated resources that can be bought by the hour or by the month with pay-as-you-go billing. When it comes to storage, you can select a hard drive for great capacity, an SSD for quick storage, or NVMe for quick and capacious storage. AMD and Intel CPUs are available, with up to 18 cores and 192GB of RAM.
Servers have built-in load balancing, which allows resources to be distributed across server infrastructure to maximize performance, and they can be set up in a matter of minutes. You can choose where to host your server and provide an optimal experience based on the location of your visitors (UK, US, Germany, and Spain). Additionally, you have access to a variety of widely used operating systems (Windows and Linux).
6. Elements Bare Metal Cloud Servers from Scaleway
With Ubuntu, Debian, CentOS, and other Linux distributions, Scaleway Elements Bare Metal Cloud Servers (opens in a new tab) provide hardware options based on Intel Xeon or AMD EPYC CPUs. Configurations like General Purpose (which balances CPU, RAM, and discs for production settings), High CPU (boosted with CPU for large data applications), and High Memory (boosted with memory for virtualization or RAM-demanding applications) are deployable in a flash.
They provide a variety of features, such as remote booting from an ISO file and server management through the Scaleway Console or an API. The hardware for Scaleway, which is based in France, has been expertly designed and rigorously tested in climate rooms. Users can fully integrate with Scaleway's cloud ecosystem, and the hosting company also provides round-the-clock technical support.
7. IBM Cloud Bare Metal Servers
IBM's Cloud Bare Metal Servers offer a more affordable substitute for AWS in many cloud computing applications. Six years after acquiring SoftLayer and its bare-metal server capabilities, the company now oversees more than 60 IBM Cloud data centers across 19 countries.
Its bare-metal servers can be customized to meet workload requirements thanks to their availability in more than 11 million configurations and prices that can be paid hourly, monthly, or through reserved capacity. IBM uses the most recent Nvidia GPUs in addition to 1-, 2-, or 4-core Intel CPUs to handle demanding tasks. The setup is easy, the network is quick, and the tech support is first-rate.
Users have a choice between Intel, AMD, and NVIDIA for their CPU technology. Massive storage expansion options include 24 7.6 TB SSDs or 36 x 12 TB HDDs (432 TB total) (182 TB).
8. Redstation Gaming's bare metal servers
Redstation's bare metal servers (opens in new tab) are set up to provide players with the lowest pings even if they are thousands of miles apart from their teammates thanks to several Tier 1 transit and peering relationships. The business's fiber network is suitable for hosting applications needed to monitor and optimize performance, monetize moments, and deliver advertising because it offers unlimited bandwidth. You won't need to be concerned that your gaming customers will experience a DDoS attack mid-session because Redstation's servers operate in a DDoS-free environment.
Registration servers are simple to operate since they provide a library of pre-built operating systems. Although there isn't a knowledge base or live chat assistance, the servers are completely customizable, and there is a 100% network and power guarantee. Be aware that planned maintenance and upgrades are not taken into account by the uptime guarantee.
9. Heficed's bare metal servers
The bare-metal servers from HEFICED (opens in new tab) are advertised as having great performance, strong security, and being highly customizable. The company's servers are housed in cutting-edge, ISO-certified Tier 3 data centers with redundant power and cooling systems to guarantee maximum uptime and enterprise-grade infrastructure for mission-critical applications. These facilities are utilized by businesses like IBM, Avast, and PureVPN. Along with numerous other locations in North America and Europe, HEFICED has data centers in Johannesburg and Sao Paulo.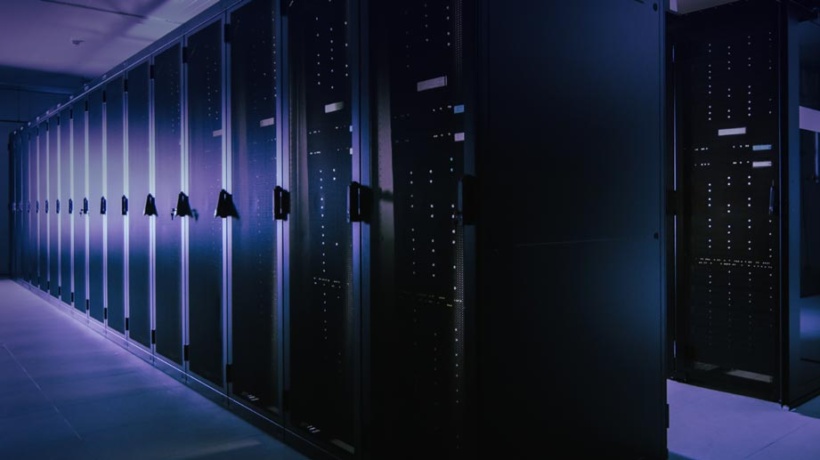 Additionally, they have the Intelligence Platform Management Interface (IPMI) built in to allow for simple remote access and monitoring. You also get access to in-house tech support, which is quick to respond and can address infrastructure-related problems directly on-site. Although it is suitable for intermediate and advanced developers and doesn't have a simple installer, HEFICED gives you incredible control over your server.
10. InMotion
This vendor is serious, offering dedicated server solutions. You get 16 GB of memory, 15 TB of data transmission, a 1 TB main solid-state drive, five dedicated IP addresses, and four CPU cores with eight threads with InMotion's "entry-level" Essential plan. You can even go as high as 1 TB of RAM with up to 50 TB of primary disc space, up to 25 TB of monthly transfers, 3.2 GHz clock rates, 15 IP addresses, and more with the flexible Bare Metal package.
This is the highest level of hosting without really owning your server farm. InMotion may be able to support the busiest, most demanding, and most performant websites. The best performance and resources are provided by InMotion's dedicated hosting services. A capable and dependable host is invaluable, especially because you can focus on site expansion while it functions well.
Edited by Prakriti Arora