Trends
Top 10 Best Agricultural Chemicals Companies In USA In 2023
Top 10 Best Agricultural Chemicals Companies In USA In 2023
INTRODUCTION
Agricultural chemicals companies are an important part of the agricultural industry in the United States, providing a range of products that help farmers increase crop yields and manage pests. In 2023, many agricultural chemical companies will continue to develop new products designed to keep up with changing needs in farming.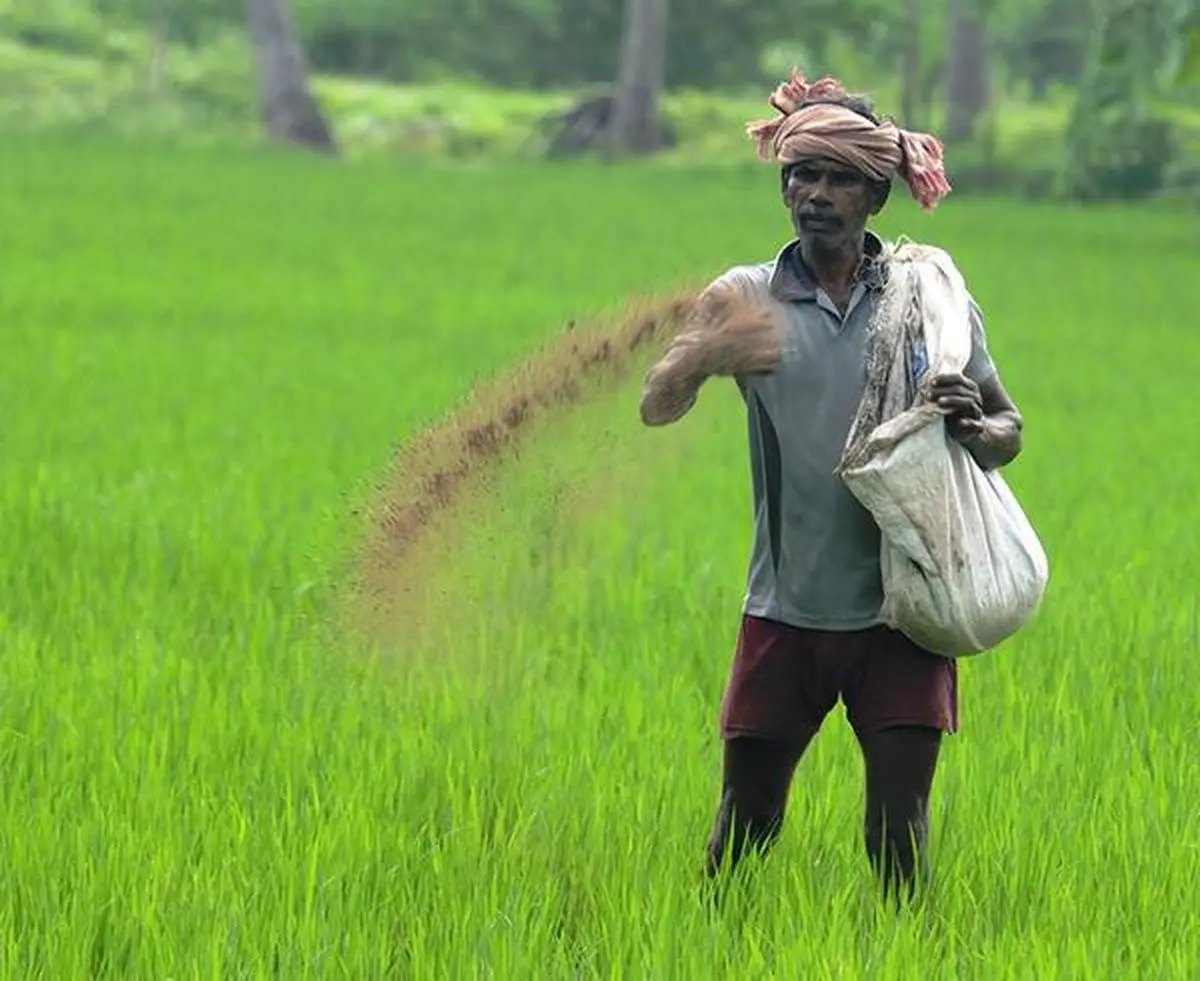 One company leading the way in 2023 is Monsanto, which provides herbicides, insecticides, fungicides, and other crop protection products. The company has also developed genetically-modified seeds for corn, cotton, and soybeans, allowing farmers to produce more crops with fewer resources.
Another leader in the industry is BASF, which recently acquired Bayer CropScience and has developed its line of herbicides, insecticides, and fungicides.
Other major players include Syngenta, Nufarm, Arysta LifeScience, FMC Corporation, and Dow AgroSciences. Each company offers a range of products to meet the unique needs of farmers, from herbicides and insecticides to seed treatments and crop nutrition products.
Furthermore, many of these companies have invested in research and development to create technologies that can help farmers increase their productivity and optimize their use of inputs.
The agricultural chemical industry has been growing steadily over the past decade and is expected to continue to grow in 2023. This growth is due to the increasing demand for improved crop production and management methods, as well as the need to protect crops from pests and diseases.
As the world's population continues to grow, so too will the demand for agricultural chemicals companies, making them an essential part of modern agriculture.
IMPORTANCE
Agricultural chemicals companies in the USA will be of great importance in 2023. With an ever-growing population and increasing global demand for food, agricultural chemicals are going to become increasingly necessary tools in boosting crop yields and productivity, while also protecting crops from pests and diseases.
Additionally, technological advances in this field have allowed for the development of biopesticides, organic fertilizers, and other products which are safer and more sustainable than traditional chemical options. These innovations have created huge opportunities for companies operating in the industry.
To capitalize on these opportunities, agricultural chemical suppliers must focus on R&D to continue developing innovative solutions for their customers. They should also invest in marketing and building brand awareness to ensure that their products reach the widest possible audience.
Finally, working with farmers to build relationships and understand their needs is also essential for success. By doing all of these things, agricultural chemical companies in the USA should remain competitive and profitable in 2023.
Here are the top 10 best agricultural chemicals companies in the USA in 2023
Bayer Crop Science – Bayer Crop Science is an international company based out of Germany, specializing in the development and production of crop protection products, seeds, biotechnology, and plant breeding. Founded in 1863, Bayer is one of the oldest chemical companies in the world and has grown to be a leader in crop science research and technology.
Bayer's core competency lies in developing robust and sustainable products that help growers improve their yields and the quality of the product by protecting their crops from pests, diseases, and weeds. Their products include herbicides, fungicides, insecticides, seed treatments, and biological control agents, as well as digital agriculture technologies and services.
In addition to traditional crop protection, Bayer also develops novel biotechnology solutions such as gene editing, enabling farmers to grow higher-yielding and more resilient crops.
Bayer is committed to delivering innovation to global agriculture while ensuring the safety and sustainability of their products and minimizing the environmental impact of their activities. To achieve this, Bayer works closely with local governments, universities, and research institutes around the world to maximize the impact of their research and development efforts.
The company also focuses on providing educational and training opportunities for its employees and customers, as well as investing in corporate social responsibility initiatives that promote sustainable development, education, and human rights.
Bayer's commitment to excellence, innovation, and sustainability makes it one of the leading players in the crop science industry and a trusted partner for growers around the globe.
Syngenta – Syngenta is an agribusiness that produces and markets crop protection products, seeds, and related services for farmers around the world. Founded in 2000, Syngenta is headquartered in Basel, Switzerland, and employs more than 28,000 people in over 90 countries.

It has operations in North America, Europe, Asia, South America, and Africa. Syngenta develops and markets herbicides, insecticides, fungicides, plant growth regulators, biological control agents, and other products to help protect crops, increase yields and improve quality.
In addition, Syngenta develops and markets a wide range of seed varieties, including corn, soybeans, wheat, cotton, and vegetables. The company also provides services such as agronomic advice and access to digital farming technologies. Syngenta is committed to sustainable agriculture and uses its expertise and resources to support growers and consumers worldwide.
Its research focuses on improving crop health, minimizing environmental impact, and maximizing yield and quality. By working with smallholder farmers and developing country governments, Syngenta strives to ensure healthy and abundant food supplies while protecting the environment.
Corteva Agriscience – Corteva Agriscience is a leading global agriculture company that offers innovative and sustainable solutions to farmers around the world. The company provides products and services in seed, crop protection, digital farming, and more.
Corteva Agriscience was formed in 2019 when DowDuPont spun off its agricultural division as an independent organization. It is now the world's largest pure-play agriculture company, with over 20,000 employees in more than 90 countries.
Corteva Agriscience has a focus on delivering innovative and sustainable solutions to farmers. This includes integrated pest management systems, precision agriculture technologies, high-value crops, and new business models. Its research and development investments are dedicated to helping farmers maximize their yields while protecting soil health, water quality, and energy efficiency.
The company also has a broad portfolio of products and services, including crop protection, seed genetics, digital agriculture, and customer service. It is involved in every aspect of the food production chain, from research and development to marketing and distribution. Corteva Agriscience also works closely with local communities to ensure their interests and safety are protected.
Corteva Agriscience is constantly seeking out new ways to improve the sustainability of farmers and the environment. The company's commitment to sustainability, long-term growth, and innovation makes it a leader in the agriscience industry. Corteva Agriscience is committed to providing quality products and services to farmers, so they can produce more with less and ultimately help feed a growing population.
BASF – BASF is a German chemical company founded in 1865 and headquartered in Ludwigshafen, Germany. It is the largest chemical producer in the world and has operations in over 80 countries. BASF produces a variety of chemicals, fuel additives, plastics, construction materials, and other products.
The company's portfolio includes basic chemicals such as oxygen, nitrogen, and hydrochloric acid; specialty chemicals such as plastics, solvents, and catalysts; and performance chemicals like surfactants and emulsifiers. Its agricultural division offers crop protection products, plant nutrition solutions, and seeds. BASF also provides services to the oil and gas industry in areas such as exploration, production, and refining.
With a focus on sustainability, BASF works to reduce its environmental footprint by reducing emissions and waste and investing in renewable energy sources. The company is committed to innovations that advance the use of chemistry for a sustainable future.
FMC Corporation – FMC Corporation is a global company specializing in the production of agricultural, industrial, and specialty chemicals. Founded in 1883, FMC currently employs approximately 5,000 people across its business units and operates in more than 70 countries around the world.
The company's products are used in a variety of industries, such as crop protection, animal health and nutrition, pharmaceuticals, food processing, surface imaging, and automotive care. FMC produces a broad range of products for the agriculture industry, ranging from insecticides and herbicides to soil conditioners and fertilizers.
For industrial markets, the company manufactures lubricants, plant extracts, plastics, surfactants, and minerals. Additionally, FMC has a specialty chemical business that specializes in products for the paint and coatings, metalworking, and textiles industries.
All of FMC's products are designed to help farmers, businesses, and consumers make the most out of their land and resources. FMC is continually looking for new ways to develop innovative solutions that will help customers reduce their environmental impact while improving yields.
They are committed to sustainable business practices, such as green chemistry, renewable energy, and corporate social responsibility. FMC strives to be a leader in helping customers meet their goals and make the world a better place for everyone.
Nufarm – Nufarm is a multinational agrochemical company headquartered in Australia. The company produces and supplies crop protection products, from herbicides to insecticides, fungicides, and other agricultural chemicals. It was founded by chemist William John Derham in 1899 and has since grown to become one of the leading providers of crop protection solutions across the globe. Nufarm's products are sold in over 100 countries, with a presence in North America, Europe, Asia, Africa, and Australasia.
Nufarm provides farmers with a range of innovative crop protection solutions designed to help them get the most out of their crops. Nufarm also offers a wide selection of fertilizers, seeds, plant growth materials, and biostimulants to provide complete crop protection and nutrition. In addition, Nufarm produces a range of specialty products such as mycorrhizal fungi and microbial biofertilizers.
Nufarm takes pride in its commitment to sustainability and environmental protection. The company works closely with farmers to ensure that they use only the best products to protect their crops while also maintaining the highest standards of safety and environmental stewardship. Nufarm has invested significantly in research and development to develop more effective and efficient crop protection solutions.
Nufarm is an industry leader in terms of innovation, technology, and efficiency. Its products are developed using cutting-edge technologies that enable it to create products that are more effective, safer, and more sustainable. As a result, Nufarm can offer farmers better results, greater yields, and improved profitability.
In summary, Nufarm is a global leader in the production and supply of crop protection products. By providing innovative solutions and investing in research and development, Nufarm can offer farmers the best products and solutions for their crops. Nufarm also takes great pride in its commitment to sustainability, safety, and environmental protection.
Marrone Bio Innovations – Marrone Bio Innovations Inc. (MBI) is a leading global provider of sustainable pest management and plant health solutions. The company develops, markets, and distributes a portfolio of highly effective and environmentally responsible products for agriculture, turf/ornamental, and water-use applications. MBI's focus on eco-friendly product development helps reduce the need for conventional chemical pesticides and fertilizers.
MBI's three main product lines include proprietary microbial biopesticides, plant activators, and nutrition. The biopesticides are based on naturally occurring microbes that have been specifically selected to control specific pests, such as aphids, fungus gnats, whiteflies, and other common insect and disease pests. Plant-activator products contain beneficial soil organisms that enhance the uptake of nutrients and promote healthier, more vigorous plants.
Nutritionals provide essential macronutrients in concentrated forms, such as nitrogen, phosphorus, and potassium. All of MBI's products are designed to help farmers improve crop yields while reducing environmental impact.
MBI also has an extensive research and development program, which enables them to stay ahead of the curve in sustainable agricultural solutions. The company has developed several patented technologies, such as its Exosect platform, which combines traditional biopesticide formulations with advanced delivery systems.
Exosect delivers long-lasting protection against targeted pests, allowing growers to reduce their dependence on synthetic chemicals.
MBI also contributes to the larger cause of sustainability by working with land grant universities and other research institutions to develop new technologies and best practices. The company also partners with government agencies and industry groups to ensure that its products meet stringent safety standards.
Through its commitment to innovation and sustainability, MBI is helping to shape the future of agriculture and the environment. Their products help farmers, landscapers, and gardeners protect their crops and landscapes without relying on harmful synthetic chemicals.
Adama Agricultural Solutions – Adama Agricultural Solutions Company is a leading provider of innovative digital solutions for the farming industry. Adama's suite of products and services enables farmers to optimize their crop production and management, while also maximizing their environmental sustainability goals.
Adama's cloud-based platform provides farmers with access to data analytics, predictive modeling, and automated technologies to help them make informed decisions about their crops. Adama also offers a range of consulting and support services to help farmers maximize their yields.
Adama's goal is to make agriculture more efficient, productive, and profitable by improving access to up-to-date information, advanced technology, and expert advice. The company uses a combination of sensors, satellite images, and artificial intelligence to analyze soil conditions and weather patterns to optimize crop growth and management. Adama also offers guidance on water management, pest control, and other agricultural practices.
Adama has become a leader in digital agriculture with its suite of integrated software and hardware solutions. The company's products are designed to help farmers increase efficiency and profitability while reducing costs and mitigating risks associated with farming. Adama's products are used in over 150 countries and have been recognized for their impact on improving food security and agricultural productivity.
Adama's innovative solutions have enabled farmers to increase yields, reduce input costs, and improve resource management. The company's commitment to sustainability and innovation has led to partnerships with government organizations, NGOs, and research institutions around the world. Adama's team of experts is dedicated to helping farmers achieve their long-term agricultural objectives.
Agrolux – AgroLux is a leading global agricultural engineering and technology company based in Sao Paulo, Brazil. Founded in 2015, the company develops innovative, sustainable solutions for the agricultural industry by combining the latest technologies with traditional farming practices.
AgroLux's products include fully automated hydroponic greenhouses that are powered by solar energy, computer vision-powered irrigation systems, plant optimization systems that use deep learning algorithms to maximize crop yields, climate control systems that use data analysis to predict weather patterns, and autonomous drones for crop monitoring.
Agrolux also offers a suite of software tools, such as its Farm Management System (FMS), which helps farmers track and manage their entire operations in one place. Additionally, Agrolux has developed an artificial intelligence-based predictive analytics tool to help farmers increase productivity, reduce costs, and maximize yields.
The company's services range from farm planning, soil analysis, and field mapping, to precision farming and data collection. The company also provides consulting and training services to ensure customers get the most out of their investments.
Agrolux is dedicated to helping farmers around the world become more productive and profitable by providing them with access to cutting-edge agricultural technologies and data-driven insights. By staying on the cutting edge of the agricultural industry and leveraging data-driven insights, Agrolux is revolutionizing the way the world farms.
Wilbur-Ellis Company – Wilbur-Ellis Company is a leading international marketer and distributor of agricultural products, animal feed, and specialty chemicals and ingredients. Founded in 1921, the company has grown to become an important player in the global agricultural industry, with more than 4,000 employees in 25 countries.

The company specializes in providing customized solutions for farmers, ranchers, and food processors. Their range of products includes fertilizers and crop protection products, livestock feed and nutrition, seed and grain processing and marketing, animal health and nutrition, crop production inputs, and specialty chemicals and ingredients.
Wilbur-Ellis also offers consulting services, such as agronomic advice, financial analysis, and risk management advice. Additionally, the company provides support for sustainable farming practices, including precision agriculture, conservation tillage systems, and integrated pest management.
Through its strong commitment to innovation, quality, and customer service, Wilbur-Ellis continues to be an important partner in the success of the global agricultural industry.
CONCLUSION
In 2023, agricultural chemicals companies in the USA are expected to continue to experience growth and expansion. The market is becoming increasingly competitive, which is driving innovation and product development.
Companies are focusing on developing sustainable and safe chemical solutions that are effective and cost-efficient for farmers. They are also leveraging new technologies such as precision agriculture to improve production efficiency and reduce input costs.
As a result, these companies are likely to remain profitable in the long term.