Trends
Top 10 Best Advisory Companies In USA In 2023
Top 10 Best Advisory Companies In USA In 2023
INTRODUCTION
In 2023, advisory companies in the United States are a growing trend. Clients are increasingly seeking out these firms to assist with strategic decision-making and long-term planning. As a result, advisory companies are becoming an essential component of many organizations' operations.
Advisory companies provide professional advice and guidance on various topics such as financial management, legal services, product development, marketing strategies, and more. Companies may be established to focus on a specific area or provide more comprehensive services. They also often partner with other businesses to create customized solutions for their clients.
When selecting an advisory company, it is important to consider the size and expertise of the firm. It is beneficial to look for a firm with a proven track record and an experienced team.
Additionally, make sure that the company offers services that align with the needs of your organization. Many companies provide free initial consultations, so take advantage of this opportunity to learn more about their capabilities and potential solutions they may offer.
The cost of services provided by advisory companies can vary greatly depending on the size and scope of the project. Therefore, it is important to compare the price quotes from different firms before making any commitments. Additionally, research the credentials and background of the staff to ensure you are getting quality service.
Overall, advisory companies can be a valuable asset for businesses in need of professional advice and guidance. With a vast selection of firms available, it is essential to carefully consider the options before making any decisions.
IMPORTANCE
Advisory companies in the United States in 2023 provide valuable services to many different sectors of the economy. Businesses of all sizes rely on advisory companies for advice, guidance, and expertise. These services are invaluable for helping businesses make informed decisions and stay ahead of the competition.
Advisory companies can provide a range of services such as strategic and operational planning, financial analysis, market research, risk management, and mergers and acquisitions.
The importance of advisory companies in 2023 is especially evident in the wake of the coronavirus pandemic and the resulting economic crisis it has caused. Businesses have had to quickly adjust their operations and strategies to survive and thrive during this time. As such, advisory companies have become even more essential for providing sound advice and guidance as businesses navigate these difficult times.
Businesses also rely heavily on advisory companies for their knowledge of the ever-changing technology landscape. With the introduction of new technologies and the rapid evolution of existing ones, businesses need to remain up-to-date with the latest trends and developments.
Advisory companies can provide insight into how businesses should use these technologies to their advantage while also protecting them from potential risks associated with the adoption of new technology.
In addition to the above, advisory companies can also provide valuable data and analytics services. By leveraging data and analytics, businesses can gain a better understanding of their customers, competitors, and even the wider industry. This helps them identify and capitalize on opportunities, as well as anticipate and mitigate potential risks.
Overall, advisory companies in the United States in 2023 are important for businesses of all sizes. They provide invaluable guidance, expertise, and insight which help businesses make informed decisions and maintain a competitive edge.
Here are the top 10 best advisory companies in the USA in 2023
McKinsey & Company – McKinsey & Company is a global management consulting firm that serves leading businesses, governments, non-governmental organizations, and not-for-profits. Founded in 1926, McKinsey & Company has over 27,000 consultants and professionals in more than 100 offices around the world and works with clients to solve their most complex business problems.
McKinsey & Company draws on its extensive research background, advanced analytics capabilities, and deep industry knowledge to help clients develop customized strategies and solutions that deliver sustained value. McKinsey & Company works with clients across industries, including banking and finance, consumer goods and retail, energy, healthcare, manufacturing and logistics, media and entertainment, and technology.
They provide services such as digital transformation, strategy, operations, organizational design, sustainability, marketing and sales, risk management, information technology, and executive education. McKinsey & Company also offers consulting services related to corporate finance, mergers and acquisitions, and post-merger integration.
Their teams are composed of experienced consultants with diverse backgrounds and expertise, making them well-suited for solving a variety of issues. With the strong belief that learning never ends, McKinsey & Company focuses on the continuous development and growth of their people through investments in training, research, and best practices development.
Boston Consulting Group – The Boston Consulting Group (BCG) is a global management consulting firm with offices in more than 50 countries. It was founded in 1963 by Bruce Doolin Henderson and is one of the largest and most well-known consulting firms in the world.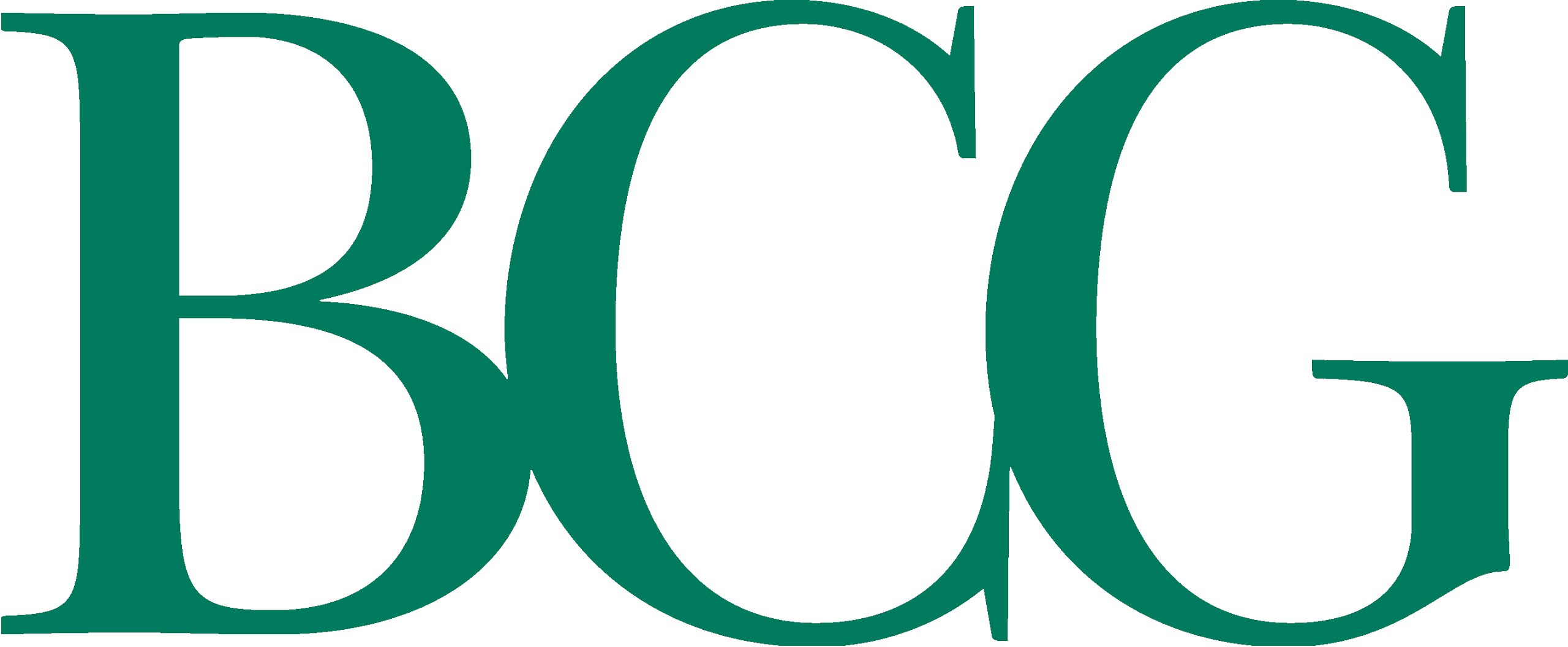 BCG helps clients solve their toughest business challenges, develop strategies, and achieve operational excellence through a variety of services such as corporate strategy, marketing, operations, and organizational design. BCG has a deep history of partnering with some of the world's leading companies such as Microsoft, Nestle, Coca-Cola, Amazon, and Apple.
BCG's approach emphasizes the importance of data-driven decision-making and the ability to use technology to generate insights. The team of consultants works closely with clients to understand their needs and develop solutions that are tailored to the individual organization.
BCG also leverages proprietary tools and frameworks to help organizations increase their competitive advantage. Additionally, BCG provides extensive training for employees so that they can effectively utilize the latest technologies and methods.
BCG helps companies become more agile and innovative by developing strategies that are adapted to the changing needs of the market. The company also focuses on sustainability and environmental protection making sure that its clients remain compliant with regulations and operate in an environmentally responsible manner.
Finally, BCG collaborates with industry experts, governments, and non-profit organizations to promote economic growth and social progress.
Bain & Company – Bain & Company is a leading global management consulting firm with offices in more than 50 countries. Founded in 1973, Bain helps clients make lasting and substantial improvements to their performance and realize their most important goals.
The company works with public and private companies, governments, non-profits, and private equity firms to develop practical, tailored solutions that help drive growth, maximize value, and manage risk.
Bain has advised some of the world's most successful businesses and organizations for over 40 years and consistently delivers results that enable clients to outperform their competition. Its strong Focus on delivering tangible results has earned it a reputation as one of the most trusted advisors in the business.
The company's expertise covers a wide range of business areas, from strategy and operations to digital, advanced analytics, technology, and organization. Bain also brings together its deep industry knowledge and business capabilities to provide services such as capital deployment, pricing, sustainability, and post-merger integration.
Bain takes a holistic approach to each project, focusing on both "hard" and "soft" elements and working in partnership with clients to create an actionable plan that delivers results. By leveraging the best talent and data-driven insights, the firm helps client teams make informed decisions, take bold steps, and achieve sustainable results.
Accenture – Accenture is a global professional services company that provides strategy, consulting, digital, technology, and operations services. Founded in 1989, Accenture has its headquarters in Dublin, Ireland, and employs more than 477,000 people worldwide.

The company is active in more than 200 cities in 120 countries and serves clients across industries, including banking and financial services, healthcare, insurance, life sciences, manufacturing, the public sector, retail, telecommunications, and utilities.
Accenture focuses on helping organizations use technology to improve their performance, drive business value and achieve desired outcomes. Its services are designed to help organizations plan, build, manage, and optimize their operations as they move to digital business.
It leverages the latest technologies, such as artificial intelligence, blockchain, cloud, analytics, and the internet of things to enable transformation.
Accenture also offers services related to strategy, customer experience, operations, marketing, digital products, and technology platforms. The company works with clients to develop products and services that can be quickly deployed and adapted to meet changing market needs.
In addition, it provides consulting and advisory services to help companies accelerate innovation, enhance their competitive advantage and create new revenue streams.
Accenture's commitment to responsible business practices includes investing in communities, developing skills, fostering entrepreneurship, and promoting diversity and inclusion.
The company has received numerous industry awards for its corporate responsibility programs, including the Corporate Responsibility Leadership Award from Forbes for its efforts to reduce greenhouse gas emissions and promote sustainable development.
Deloitte – Deloitte is one of the world's leading professional services firms, providing accounting, consulting, tax, and advisory services globally. Founded in 1845, Deloitte has over 286,000 professionals working in 150 countries. The firm is renowned for its high-quality client service, strong commitment to social responsibility, and innovative approach to business.
Deloitte helps clients improve their performance by leveraging technology, data, and analytics, delivering quality assurance and risk management solutions, and managing regulatory complexities. Deloitte also provides insights and resources on a variety of topics, from technology and finance to education and government.
The firm is continuously looking for ways to create opportunities for its clients to create value, build relationships and achieve success. Deloitte is committed to helping its clients and people succeed while creating shared value for the communities they serve.
Deloitte's core values of integrity, excellence, and respect guide the company in everything it does. Deloitte encourages its employees to take pride in their work and maintain an ethical and professional attitude in all aspects of their job. As a result, Deloitte consistently sets the standard for quality, innovation, and customer satisfaction.
PwC – PwC is a multinational professional services firm headquartered in London, United Kingdom. It is one of the "Big Four" accounting firms, along with Deloitte, EY, and KPMG. PwC provides audit, tax, and consulting services to many of the world's leading corporations and governments.
The firm employs over 276,000 people in 158 countries, making it one of the world's largest professional services networks. In 2020, PwC became the first global network of its size to achieve net zero carbon emissions across all of its offices and operations.
PwC has a long history of innovation, having been founded in 1849. Since then, the firm has acquired more than 800 companies, including Booz Allen Hamilton, which provides consulting and technical services to government and commercial clients around the world, and Vertex Inc., an enterprise tax software provider.
PwC also has a wide range of specialties including risk management, finance transformation, cyber security, and data analytics. In terms of sustainability, PwC has committed to reaching net zero emissions by 2050 and has implemented several initiatives to reduce energy consumption and waste.
In addition to its corporate services, PwC also has a strong presence in the social sector, providing advice and resources to charitable organizations, startups, and communities. PwC works with charities such as the American Red Cross and the World Economic Forum to develop solutions for society's most pressing challenges.
Additionally, PwC offers numerous programs designed to help students and young professionals get their start in the business world.
Overall, PwC is a global leader in professional services, offering innovative solutions and expertise to many of the world's leading organizations. The firm's dedication to sustainability and social action makes it a popular choice for those seeking to do business with an ethical firm.
KPMG – KPMG is a professional services firm that provides audit, tax, and advisory services. Founded in 1987, the company now has offices in more than 140 countries and nearly 200,000 employees worldwide. KPMG focuses on helping clients to solve complex business problems, develop strategies, and make informed decisions.
The company is organized into four lines of service: Audit & Assurance; Tax; Advisory; and Enterprise Services. KPMG's advisory service helps businesses improve their operations, manage risks and drive performance. The audit and assurance service involves independent auditing and assurance services for financial statements and other reports.
The tax practice offers international tax planning and compliance services. The enterprise services offer a wide range of services from operational functions to organizational transformations. KPMG works closely with its clients to help them reach their full potential and create shared value.
The company has invested heavily in technology to help its clients succeed in an ever-changing world and strives to be at the forefront of innovation. KPMG also takes a leadership role in promoting diversity, sustainability, and social responsibility, investing in projects and initiatives that will have a positive impact on society.
With its commitment to excellence, KPMG is one of the world's most respected and admired organizations.
BCG Digital Ventures – BCG Digital Ventures is a corporate innovation, investment, and incubation firm focused on creating businesses with lasting value. Founded in 2014, the company works with leading corporations and start-ups to launch new venture initiatives, provide capital through its venture fund, and accelerate growth through its incubator programs.
BCG Digital Ventures focuses on disruptive technologies such as artificial intelligence, virtual reality, robotics, and blockchain. The firm operates globally with offices in San Francisco, London, Singapore, Tokyo, Bengaluru, and Sydney.
The team at BCG Digital Ventures combines deep industry knowledge, design thinking, technology expertise, and operational rigor to build disruptive businesses. The firm's corporate innovation model enables corporations to partner with entrepreneurs, develop new products and services, generate revenue streams, create new markets, and incumbents to become disruptors.
BCG Digital Ventures' venture fund helps invest in and scale the most promising startups from around the world. The firm's portfolio includes companies such as Atom Tickets, Jetlore, Origin, and AI Healthcare.
The firm's incubator programs offer multi-year partnerships with select startups to help them build and scale their businesses. BCG Digital Ventures has developed an extensive network of partners, investors, and advisers to assist its portfolio companies. The firm also works with venture funds, startup accelerator programs, universities, and other organizations to foster innovation.
BCG Digital Ventures is committed to building an ecosystem that supports collaboration, creativity, and diversity. The firm is supporting projects that push the boundaries of what's possible, and it strives to be a positive force in the communities it serves.
Ernst & Young – Ernst & Young (EY) is a multinational professional services firm operating in the fields of assurance, tax, transaction, advisory, and digital services. It has been ranked as one of the "Big Four" accounting firms since the late 19th century. The company currently operates in more than 150 countries and employs over 250,000 people worldwide.
EY's mission is to build a better working world by helping companies to improve their performance and create sustainable value for their stakeholders. This includes providing assurance services to help clients manage risk and improve their financial reporting, delivering insights to help clients make informed decisions, and advising them on strategic business issues.
EY also provides tax advisory and consulting services, helping clients meet their tax obligations, reduce costs and maximize their tax efficiency. Additionally, EY offers a full suite of services related to mergers and acquisitions, capital markets transactions, restructuring, and reorganizations.
Finally, EY provides digital services such as data analytics, business process automation, and artificial intelligence to help clients unlock new opportunities, increase their operational efficiency and drive cost savings.
Oliver Wyman – Oliver Wyman is a global management consulting firm that focuses on helping clients solve complex business challenges, improve their performance, and enhance their capabilities.
Founded in 1984, the firm now has more than 5,000 employees working in 34 countries across four continents. Oliver Wyman is part of the Marsh & McLennan (MMC) family of companies, which collectively employ over 80,000 people in more than 100 countries.
Oliver Wyman's services cover a range of areas including strategy, operations, technology and analytics, digital, organizational change, risk, and financial services.
They have specialized teams of experts that work with clients to develop tailored solutions that help them navigate the complexities of their business and improve operational efficiency. Their integrated approach helps organizations realize their strategic objectives and create lasting value.
The firm also partners with leading universities and research institutions to stay on top of the latest developments in data science, machine learning, artificial intelligence, and other emerging technologies. This ensures that their clients get access to cutting-edge insights and capabilities that can help them stay ahead of the curve.
Oliver Wyman's commitment to responsible and sustainable practices is one of the core tenets of its corporate social responsibility platform. They are dedicated to reducing their carbon footprint, promoting diversity and inclusion, and supporting local communities and initiatives around the world.
The firm prides itself on having a culture of innovation and collaboration, where employees are encouraged to think outside the box and bring fresh ideas to the table. This has enabled them to become a truly global player, with a presence in North America, Asia Pacific, Europe, the Middle East, and Africa.
In addition, they have established partnerships with many of the world's leading companies and organizations.
At Oliver Wyman, they strive to be a trusted advisor to their clients and a force for good in the world. They are committed to helping clients achieve their goals while operating responsibly and sustainably.
CONCLUSION
In 2023, advisory companies in the United States are continuing to have a major influence on the economy. Many of these firms provide consulting services, such as financial advice and business strategy, to their clients. They also provide investment advice and guidance on the stock market, helping clients make informed decisions about their investments.
Additionally, many of these firms offer specialized services such as retirement planning, tax preparation, and estate planning. These firms are helping to shape the future of the US economy by providing insight into current and future trends.
Moreover, they are constantly striving to provide the best possible advice to their clients.