Trends
Top 10 Best Entertainment apps in India in 2022
Top 10 best entertainment apps in India in 2022
World today is a consumer of content and tabloid culture. There is a huge capitalization in the entertainment apps sector, and numerous phone applications are focusing on various streams of fun and entertainment. We have options to choose from different streams like movies, shows, games, and other engaging activities like dance, music, sketching, video making, and many more. Entertainment apps may include news, social media, and reading.
With the advantage of unlimited options to explore from, the audience has been choosing their engagement in the right content very smartly. Nowadays, time is engagement which ultimately is money. The audience has always been the kingmakers from the bigger screen to the screen as small as their phones, they have chosen investments and the application algorithm has always worked in favor. One might wonder, do we need to monger over these apps and feed them money, well sure, it is the user's choice, but humans are easy to greed. Generally, in today's time, people tend to get BORED within the shortest period and hence are always glued on phones.
Looking around ourselves, we see even toddlers and infants aren't left without screens and hence have access to a lot of entertainment in the form of Youtube videos. This tends to emerge as a lot of health issues later in life, but the adults, the parents and for that matter, anybody using a smartphone is prone to similar kinds of issues. Since, through mobile apps, it has become easier for entertainment projectors to capture the concentration and liking of the audience hence, entertainment giants are investing a huge sum of capital in mobile apps and streaming platforms.
According to a trend on Twitter "the human urge to check your phone" is so logical and correct because we feel a minor vibration in pockets even when there is none. Entertainment media also has a large part to play in this, they constantly hype a certain content to popularize it between the audience.
Top 10 Entertainment Apps in India
1. Netflix
The maximum number of people of India are aware of the 'Tudum' sound on Netflix before anything starts. The popularity of this content and story-driven platform has fastened in the past 5-6 years. Netflix offers a range of regional to international content at a minimal fee of 149 INR for mobile devices. A subscription streaming service and production company that offers a library of films and television series, Netflix has always kept the content original, with a touch of freshness. 
It is the 8th most trusted brand globally and the largest entertainment/media company by market capitalization. in the early 2010s, Netflix was welcomed by big production houses as a streaming platform because it helped them in generating money through the older content which was made available on the platform. This platform has successfully been able to capture the market of movies, series, and content for making it available to viewers all over the world except for mainland China due to local privacy issues.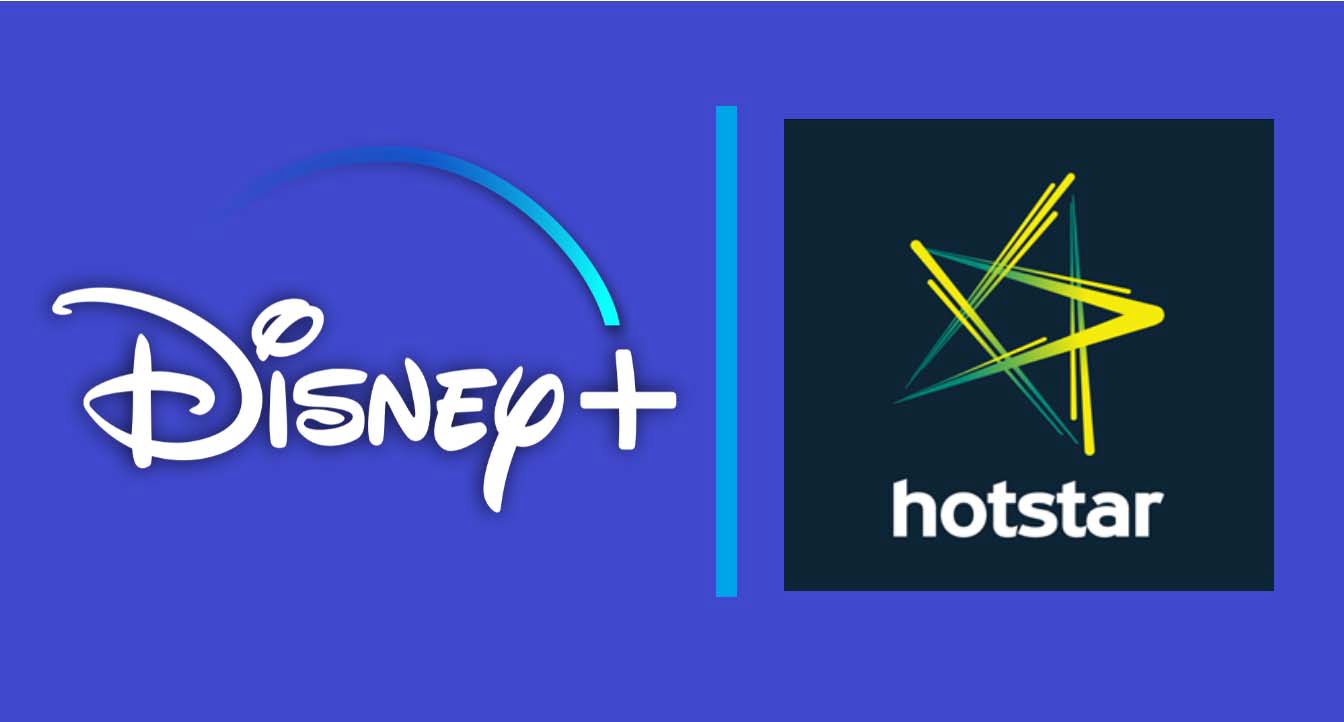 2. Disney+Hotstar
An Indian brand of subscription video owned by Star network and operated by Disney media and entertainment distribution, both divisions of The Walt Disney company.
Hotstar was first introduced as a streaming service for carrying content from Star India's local network including films and television series, live sports, and original programming. With Disney+ acquiring Star's parent company 21st-century fox studio, content from Walt Disney Studios, Pixar, Marvel Studios, Lucasfilm, and National Geographic were already carried to the platform. 
Disney+Hotstar is subjected mainly to the young adult demographics and features 'targeted' advertising. In 2020 Hotstar was generating nearly one-fourth of Star's revenue. Hotstar is made available akin to Netflix in different packages and tiers of subscription including mobile, super, and premium, the premium being the highest with 4K video quality and dolby5.1 audio quality at 1499 INR/year. 
3. Meta Inc. 
Formerly known as Facebook Inc., this multinational company is the parent organization of Facebook, Instagram, and WhatsApp with other subsidiaries as well. Facebook is the world's most valued company alongside others like Amazon, McDonald's, Google, Apple, and Microsoft. Facebook generates its maximum revenue from the sale of advertisement placements to marketers. Facebook as a tech company has always been ahead of its time. 
Perhaps not only in market capitalization, but Facebook and its other platforms have also been a great source of information and entertainment to billions of daily users and businesses through media sharing and real-time content interactions. Meta has helped a lot of people monetize their capabilities and talents by providing features for building communities amongst all the social media platforms and inter-connecting them for seamless communication.
Potentially Facebook/Meta has become part of life. More so, the audience has found its best past time through reels introduced on Instagram, when Tik-Tok became a controversy within many countries due to its emergence from China during the pandemic period. 
4. Youtube
World's most-streamed video platform with an infinite no. of videos ( almost equivalent to a light-year), YouTube has been famous amongst all the age groups, with content to feed everybody's choice. YouTube is home to a lot of creators who have worked to make YouTube a platform for a multi-lingual, informative, attractive, and most entertaining streaming giant. It is also a social media platform owned by Google, YouTube has culminated in a mobile entertainment app from a streaming website after it was purchased by Google. 
YouTube has an unprecedented social impact, influencing pop culture, internet trends, and creating multimillion celebrities. YouTube is a celebrated app that started to stream in the era of 2G networking, also according to The Daily Telegraph in 2007, it consumed as much bandwidth of the internet as in the entire 2000.
5. Moj
A complete made-in-India video-sharing social media service and an entertainment app, headquartered and owned by a Bengaluru-based Mohalla Tech. It offers features like special effects, short videos, transition videos, emoticon stickers that have a duration from 15 seconds to 1 minute. It was launched immediately after the Government of India banned TikTok and had 100 million downloads in a short period. Moj is available in 15 more languages. Moj in its initial stage had gained a lot of users but due to the availability of a fewer number of audios and trends and also negligible creator marketing on the app. 
6. Triller
Launched in 2015 this America-based company was originally positioned as a video editing app using artificial intelligence to edit distinct clips into music videos. later the social networking feature to it by allowing the users to follow each other and share their video publicly. In mid-2020, the app gained a prominent place in the Indian and U.S markets as a competitor to the similar Chinese app ' TikTok'. Triller also seems to favor hip hop and EDM and most of the challenge videos that make it to Triller's Discover page are from hip hop artists. TikTok doesn't seem to favor a particular genre.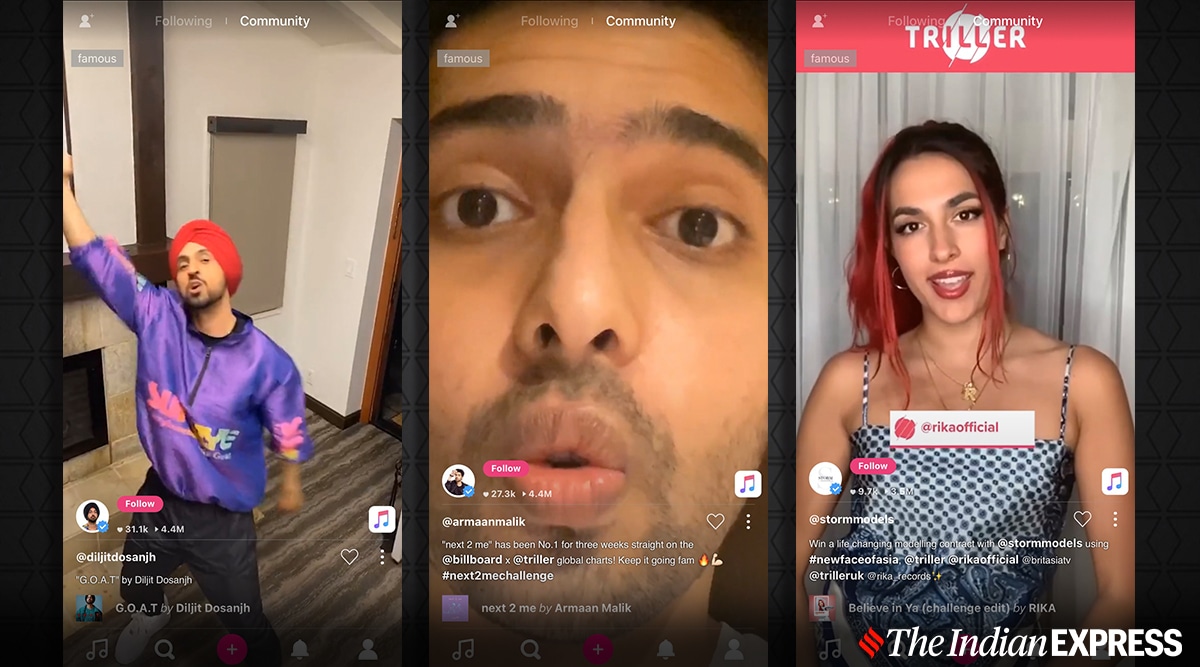 Triller allows users to create music videos, Skits, and lip-sync videos containing background music. Users can also link their triller account to Apple Music or Spotify to integrate their playlists. The app is divided into three video feeds, consisting of videos from creators that the user follows, the "Social" feed, which showcases trending videos and those by verified users, and the "Music" feed, which exclusively features music videos.
7. Candy Crush
Candy crush is free to play match puzzle video game released by King for Facebook, later followed the versions for IOS, Android, Windows Phone, and Windows 10. In this players complete levels by swapping various colored pieces of candy on a game board to match three or more same colored candies and eliminating them from the board. Candy crush saga is one of the most successful freemium models, the game can be played completely without spending money.
Throughout the game, the player solves puzzles so that Toffette can solve problems that pester the residents of the Candy Kingdom continuously. These include the shop owner Mr. Yeti; Odus the owl from Dreamworld levels; the villainous Bubblegum Troll; and many others.
In Candy Crush Jelly Saga, the two main characters that the player plays against are the Jelly Queen and Cupcake Carl.
Each level poses a different challenge to the player, such as achieving a minimum score in a fixed no. of moves or clearing candies for bringing special ingredients to the bottom of the board in a fixed number of moves. Candy crush has an engaging app interface and captures the attention of the users with fun characters in the app.
8. Wattpad
Wattpad is an online social reading platform intended for users to read and write original stories. Wattpad has a monthly 90 million users, who can directly interact with the writers and fellow readers. The app focuses on creating social communities around stories and removing the boundaries between readers and writers. Wattpad is available in 35 countries, used by more than 3million writers in 50 languages, the writers participate in the largest writing competition "The Watty Award" every year. 
Wattpad continues to change the world of social storytelling, to become the future of entertainment. Wattpad has also launched Wattpad books with the aim of publishing fan-loved and data-driven stories from the platform.
The biggest success story of Wattpad stories is that the books published on this app are being transformed into movies and tv series gaining popularity, the example for which is "The Kissing Booth". Since reading is also great entertainment, it becomes even more fun when one can enjoy books from different writers according to personal preference on a few clicks.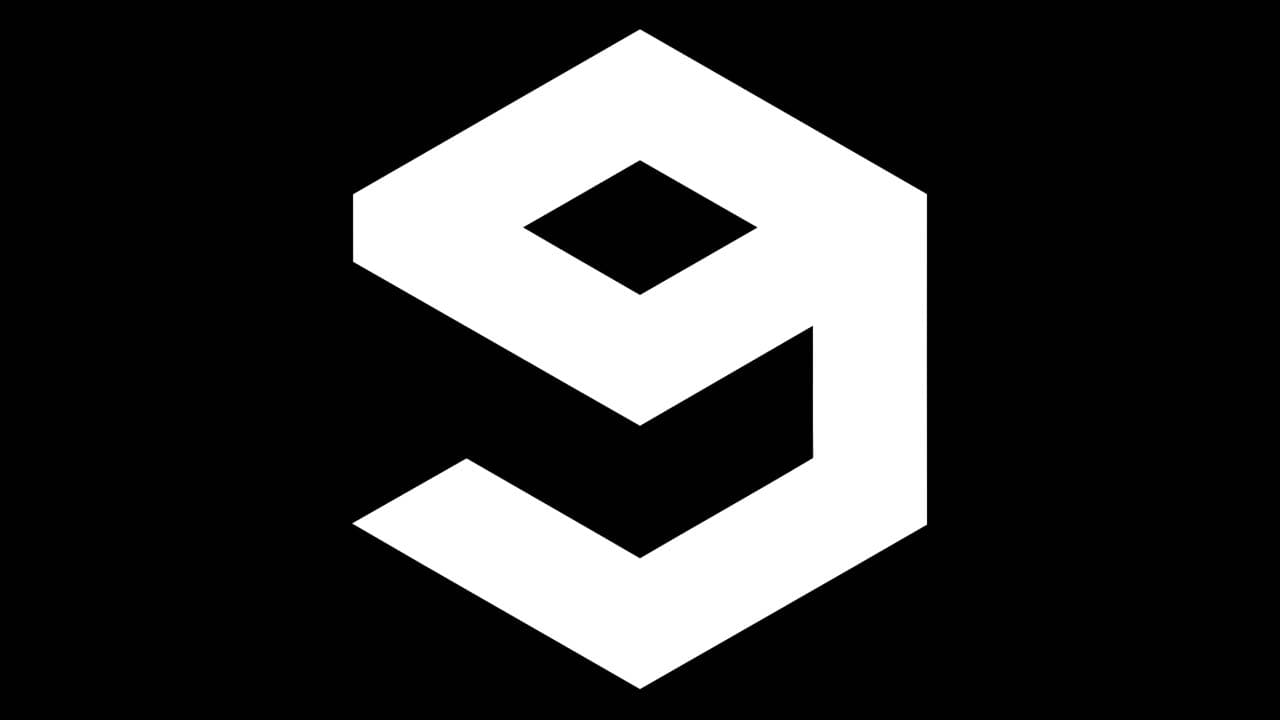 9. 9 GAG
A Hong-Kong based is an online platform and social media website, allowing its user to upload and generate content from external social media platforms. Since this website is a collection of internet memes, it has grown popular on various social platforms like Facebook, Instagram, and Twitter. This website was started with a 'Just for fun' mentality. The app was launched in 2012 for IOS and Android, where the app serves stream-lined versions of the website content, with the latest internet meme trends and GIPHY files. This app is a go-to place for funny content and pictures, the claim to fame for this app is to make each minute interesting and happy.
With memes being the most sought-after source of entertainment (Until you fail to understand all the political humor, show references, wordplay, puns, sarcasm, and hashtag references). To keep your meme game strong it takes a lot of indulgences into varied topics and on trends going on different social media platforms. With 10M+ play store downloads, 9gags is an editor's choice entertainment app. 
10. Snapchat
A complete entertainer when you are a picture freak and also, expressive at the same time, Snapchat is a conversation using filters and AI avatars between people. This app has a feature that is sometimes a blessing, that the message or picture disappears once opened in a short period and is inaccessible to the recipient. Snapchat is more popular amongst children below the age of 16.
Snapchat is primarily used for creating multimedia messages  "snaps". these snaps can consist of a photo or a short video and can be edited to include filters and effects, text captions, and drawings. Snaps can be directed privately to selected contacts, or to a semi-public "Story" or a public "Story" called "Our Story.
The above mentioned aren't just it, the market is huge and vastly categorized in different genres to benefit everybody's interests. Before the social media age, What is trending? was a question answered through entertainment news, columns in newspapers and magazines, etc. It is important, for none of us wants to stay unaware of the trends running free in society.
When we talk about the best entertainment apps, we must address the amount of human force, artists, developers and everybody in the field do to deliver something interesting. It has become a wholesome place for creativity and opportunity being the biggest freedom. There is numerous content that has the exact subject you are looking for, suppose you are interested in making the best free entertainment apps, then this content is ideal for you.
These apps are a great promotional method and medium for businesses finding their niche and might interest users, ultimately helping in a growing business. Cliched to the fact that too much engagement kills the excitement, people have been engaging in various such apps because they are getting their preferences prioritized and hence recommended for more such content engagement.
We may be investing a lot of time in these apps to kill boredom, but ultimately we find our interests and try our hands in similar activities or maybe find a kink for our passion and entertain people. Ultimately the user is the product for these apps. 
The future of entertainment apps looks bright and they are not going anywhere as it has been absorbed in the roots of the mobile users. If you are wondering how much money can be made from an app, then the answer is easy- to infinity and beyond.
Article Proofread & Published by Gauri Malhotra.