Top 10 best music and audio apps in India in 2022
Music interjects calmness to otherwise chaotic thoughts. Listening to music is entertaining as well as therapeutic; as suggested by research it might even make you healthier. On the generic side, music relaxes the mind, slower down the nerve activity, and even makes pain treatment easier.
The fact that music can influence thoughts, mood, and productivity probably doesn't come much as a surprise. Lately, finding a good song is as tough as finding an understanding companion.
There have been many instances with all of us that we feel pumped and energetic with a rock-paced anthem, whereas a tender live performance might move you to tears. Well, this is how strongly music captures our emotions and brain cell.
On the funnier side, if you are looking for some kind of partnership in life, first match your music preferences, if you are ready to live with the absurd choices, you are here to stay.
Though so much has already been hyped about the new-gen music, let's just take a moment to appreciate the magic old classics have. They are rejuvenating, transporting and the lyrics hold feelings for longer.
With constant evolutions in how music is made, marketed, and heard by folks all around, there have been replacements from records to phone apps. There are endless number of music and audio streaming platforms, who have made their mark for catering to a wide bandwidth of audience.
Here is a list of the top game-changers of music and audio streaming:
Apple music
Apple Music launched in 2015, is a streaming giant from apple mainly for apple devices. Pre-installed on Apple devices, this app has more than 90 million song choices and a range of genres to search from. With an experience of elite music streaming, the app can be used for playing and downloading your favorites. For hassle-free and ad-free streaming apple music offers premium membership at $9.99 every month. 
As much as the app is a global leader, there are drawbacks to the app, at least in India. With the subscription culture acceptance in the country, the audience is only ready to pay monthly or yearly for access to the app and the content it widely offers. But the charges for an apple music subscription are too high, it is the reason that this streaming platform is not too widely accepted in our country. 
Apple Music provides spatial audio( spatial Audio can be explained as a 360 degree sound that recreates the total sound effect in the environment on smaller devices such as headphones.) which pre-dominantly is a part of the Apple ecosystem. the app is though accessible in other OS also like android and windows, but isn't able to capture the market like it's other competitive.
Spotify
This Swedish platform is the most go-to app for the ones who just can't withstand without music. With an intensive low-cost position and intensive consumer growth, this company has revolutionized and stepped up in the market. Spotify predominantly works with bar code availability for every song. This adds a fun element to the app and is surprisingly a well-received concept worldwide. 
The app layout is a combination of black and green, which plays psychologically. Green brings stability and restfulness whereas black is for drama and sophistication. This makes Spotify popular for music amongst a larger audience 
Spotify offers ad-free and premium quality music to its subscriber for as low as $0.99 per month. With Spotify for artists, it offers direct uploads from artists without any middle music label or companies. This has made the app a transversal for a new artist who is looking for a breakthrough.
The plan structure for Spotify is very different from other streamers. It offers the services as mini, individual, duo, and family, for as low as rupees 7/ day. Spotify has playlists according to mood, artist, genre, trending making it a streamer of over 100 million songs to choose from.
Amazon Prime Music
A subsidiary of Amazon, Prime Music is a part of its entertainment sector. Amazon is a giant in business and to make it easier for the customer but profitable for themselves as a business, it launched a trump card of Prime membership. this membership offers a subscription of Amazon prime music, Amazon prime video, and the privilege of faster delivery on the shopping app.
Prime music with the availability of 75 million playable and downloadable songs, prime music offers jukebox from the artist which has unplugged versions of songs.
JIO Saavn
Saavn was acquired by the business giant music subsidiary Jio music in 2018. Saavn initially distributed Bollywood content in North America as a B2B service. It later shifted its focus to cater to Bollywood, regional, and indie music to become a B2C service. Saavn with one step toward connecting social networking allows users to follow the artists and playlists of their friends and chat about it in real-time.
It has a model of freemium service, in which the app download and streaming over the internet are free, whereas to get ad-free, premium quality music a subscriber has to pay nearly 400 INR for a yearly subscription. Saavn offers 60 million tracks with the supreme audio quality of 320kbps and endless playlists and radios according to mood genre and artists.
There are a few drawbacks of jio saavn that there are a few bugs in the app which sometimes make it slow and unresponsive. Also, the availability of new releases is slower than any other streaming channel.
Youtube Music
Youtube is the biggest platform for new releases and the most diversely categorized app has launched a special category for the people who are on YouTube for the latest music. since the drawback of YouTube was, it would stop playing music on locking the screen and there were continuous ads between the tracks. with YouTube music coming into the picture, it has worked for all the drawbacks and has provided ad-free, music in premium quality which is available offline as well via paid feature. 
The subscription prices are on a costlier side varying from $12.99 for an individual to $17.99 for family plans. Youtube offers both methods of prepaid plans and postpaid plans to its audience.
Sound Cloud
Soundcloud is a popular yet unstable music streaming app which has been trying to make big in business since its very launch. Sound cloud is like any music stream app but what puts it on the black list is its unstable UI and also lack of artists and music on the app. since sound cloud launched, it has not been a profitable company and due to this there has been a fall in its growth graph. Sound cloud is more like a radio with low music and audio quality.
Shazam
It is a very interesting app which not only a music streamer but also a recognizing app. Many are unaware of this, but Shazam is for the people who want to listen to a specific song that is stuck in their head forever but can't recall the name of it.
This app has made identifying music, movies, advertising, and television shows a medium for introverts easier. It is now a subsidiary of Apple Inc.  Shazam identifies songs based on an audio fingerprint based on a time-frequency graph called a spectrogram. It uses a smartphone or computer's built-in microphone to gather a brief sample of audio being played. Shazam stores a catalogue of audio fingerprints in a database. The user tags a song for 10 seconds and the application creates an audio fingerprint. 
Gaana.com
A very desi company as its name suggests gaana.com is a fully Indian music streaming platform with over 200 million monthly users. With a very catchy tagline" bas bajna chahiye gaana", this streaming app has 30 million songs to choose from. Since it is an independent company, it offers a lot of artists to launch their tracks especially only on the Gaana app making it a strong USP for the company.
Gaana app also provides a freemium service at 400INR per year and also with the monthly package with Gaana plus feature to go ad-free.
Wynk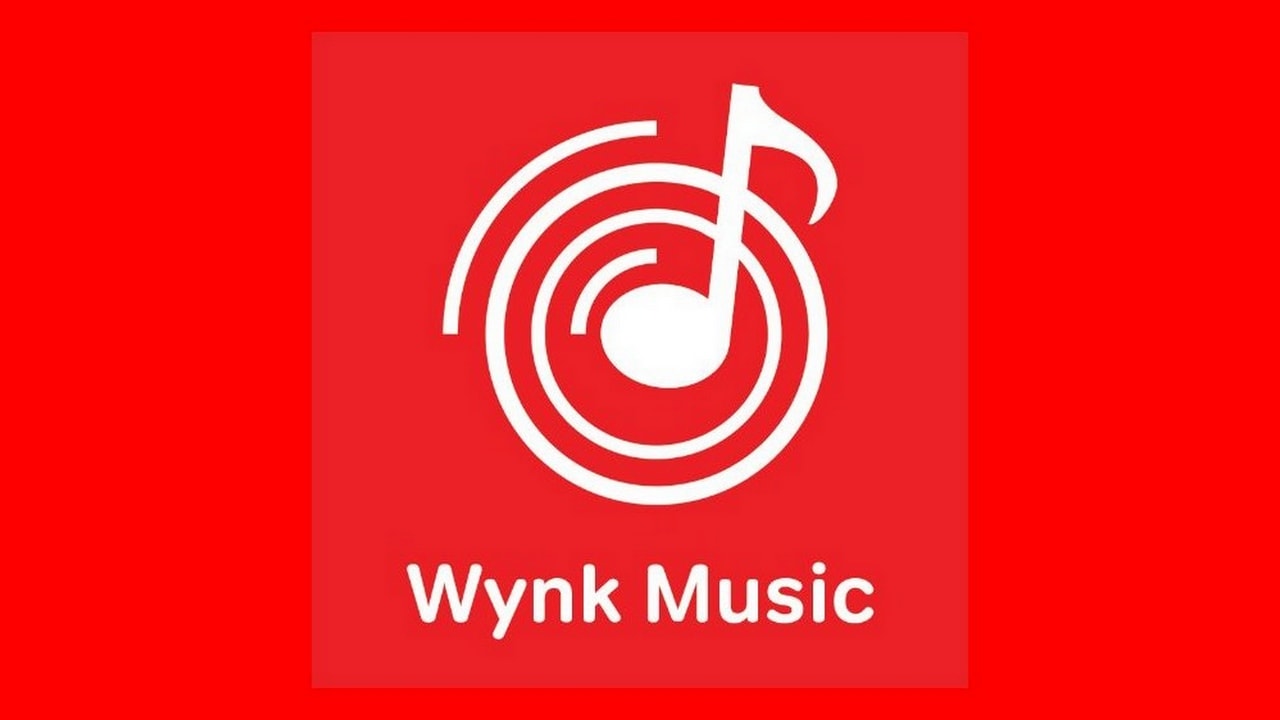 The first and only music streaming is owned specifically by a telecom company. Wynk is a subsidiary of Bharti Airtel, launched primarily for Airtel users at first. Airtel had smartly played with the feature to make it free for Airtel users and a paid service for other sim card users. 
Wynk is a smart choice when you are offered other Airtel services in the subscription, but with low sound optimization and non-constant upgrades, this streaming app is a fail in the music streaming market.
Smule
The company specializes in social music-making. The aim of the company is for users to have fun with friends and family without the burden of being musically correct. Music was the social network before Facebook and Instagram came into the picture. Smule is a karaoke platform as well, and with mobile phones being a medium for people to enjoy and be one click away, it is making a mark on the audience.
Smule has grown in India with many collaborations and shows which exclusively streamed on Smule, making it an entertainment app as well.
With so many options available, choose what soothes you because music is one religion with endless diversities!
Edited and Proofread by Ashlyn Joy