Healthtech
As global pharma corporations expand R&D spending, Syngene may gain strength
As global pharma corporations expand R&D spending, Syngene may gain strength
Because of the high prices in the US, pharmaceutical companies have started to move their money into specialty medicines, biologics, and contract research and manufacturing services. The idea is that some services and products will be able to make enough money to pay back the money used to buy them. A company called Syngene can go along with that wave of people.
Indian pharma companies have been facing many problems because of competition in the US and slow growth in their markets. Sales went up for a short time because of the Covid pandemic, and that was offset by supply chain problems, a cut in profits because raw materials were scarce, and rising prices and higher freight costs.
Companies have realized that investing in generic medicines would be a waste of money because there is so much competition. They have started to move their money around by focusing on the specialty medicines pharma portfolio, biologics, and the contract research and manufacturing services (CRAMS) segments, which are all important to them. It's also becoming more common for Indian pharma companies to spend more on R&D.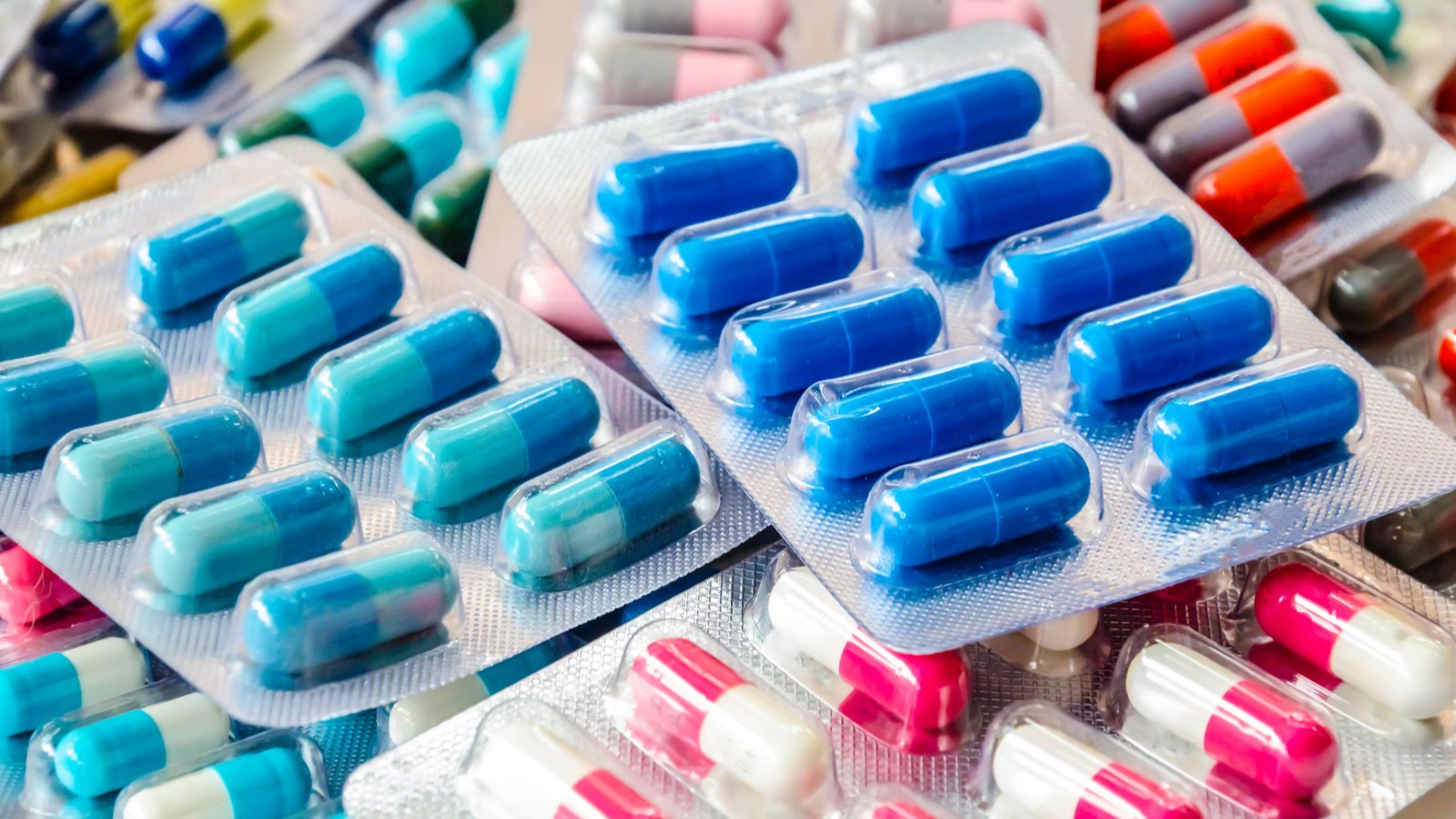 In the past, much research and development money was spent on generic medicines pharma. Companies worldwide are now looking for new ways to spend more money on research and development to make more money by creating new drugs that they only sell. But global innovators don't want to do all of the R&D and manufacturing on their own because these processes have a lot of fixed costs.
So they tend to outsource these tasks to companies that specialize in drug innovation and manufacturing, which is what they do best. This has put a lot of attention on Asian businesses because they can provide low-cost, specialized services. Biocon's subsidiary, Syngene International, runs one company that does this kind of thing.
It is a company that makes CRAMS, and Biocon owns about 70% of it. There is also a wholly-owned subsidiary in the United States.
The first thing we need to do is look at how Syngene's business is broken down.
Syngene creates specialized R&D centers for each of its clients. These centers have their infrastructure and teams of scientists who work for them. The client agrees to buy the whole ecosystem, which includes the infrastructure, management, people, and the ability, for at least five years or more and use it for that long.
After ten years of working together with Bristol Myers Squibb, Syngene opened its first R&D center on its own. The second and third dedicated centers were built in just six years and three years, respectively. As Syngene's reputation grows, the adoption cycle is getting shorter. The full-time equivalent is how many scientists work on a project, and the contract is usually billed based on how many scientists work on the project.
A service that helps people find things

Discovery is a process that includes things like figuring out who your target is, making leads, and improving tips. At this point, the goal is to narrow down a vast number of compounds to a few hundred that could be good candidates for more study. This job includes chemistry, biology, integrated and therapeutic antibody drug discovery, and research information technology, among other things. It's possible to get help with small and big molecules. Contracts are usually the same as full-time jobs.
Contract Development and Production Services

There are many things that a pharma drug needs when it moves from testing to preclinical studies. These are called development services. Process development and manufacturing of molecules for clinical supplies, regulatory batches, and the start of commercialization are all part of this. Contracts for development are usually made on a fee-for-service basis. Syngene also makes minor and significant molecules through its new, state-of-the-art API manufacturing plant.
In FY2021, the company will have earned the same amount of money from each segment.
In the last five years, revenue from development and manufacturing fell, but revenue from discovery services grew. They said in a call that this revenue trend was the same for FY2022.
One of the most important things about the company is that it makes the same amount of money from all of its segments, which will help avoid the risks of segment concentration.
The company gets 4% of its revenue from India, 12% from Europe, 5% from Japan, and 5% from the rest of the world. Syngene makes most of its money from sales of pharma generic drugs in the United States, a big market for Indian pharma companies.
It takes about three-quarters of its capital in the United States. This has led to a lot of money coming from a few places. People who work for Syngene may lose money if the rules and regulations of the United States change. According to its management, the company hedges 100% of its foreign exchange risk to protect itself.
Scientists are the main thing that CRAMS companies have worldwide, and people who work for these companies can significantly impact their profit and loss statements.
More than 80% of the people who work for Syngene are scientists. That's also true, as it was said in the conference call. Scientists in India cost less than they do in China and the West.
Biotechnology, nutrition, animal health, consumer goods, and specialty chemicals are areas where Syngene provides outsourced services to more than 400 customers worldwide. These customers include big names like Bristol Myers Squibb and Amgen. It works with 15 of the top 20 pharmaceutical companies and has over 450 patents with its clients, so it's an excellent place to work. The number of customers of a Bengaluru-based R&D and manufacturing company has grown at a rate of about 15% CAGR over the last ten years, and there hasn't been a single year when growth has slowed down. This shows that more and more people worldwide are trusting the company.
The Outlook is
Biologics: Getting into


Ten years ago, the pharmaceutical industry saw the rise of biologics blockbusters, which are drugs that help people get better.
Syngene says that in 2018, only two of the top 10 best-selling drugs were small molecules, and biologics made up about 80% of the money made from those drugs 2018.
Biotherapeutics have always been important to Lonza Pharma and Biotech. Wuxi Apptec, the largest CRO in Asia, has grown its focus on biologics over time and is betting on increasing even more. Catalent, one of the largest contract manufacturers, will double its biologics capacity because there is so much room for growth.
Until now, Syngene has already put together three bioreactors that can each hold 2,000 liters. Each one was commissioned in 2018. There is less risk of contamination in bioreactors than in steel reactors. This company also started testing for viruses in 2016, and it was the first company in India to do this. Viral testing is an integral part of safety assurance submissions to regulatory bodies. This includes things like clinical trials and getting permission to sell items. This is a test that must be done for all biopharmaceutical products.
Amgen, a company, known as one of the best in biotechnology, teamed up with Synergene in 2017 to find and make new medicines. In 2026, the collaboration will go on.
Research Informatics is the field of study that deals with the use of
As you process chemicals or biologics, one of the challenges is to figure out the correct parameters that will make the drug work the way you want it to. This had to be learned by trial and error, which meant a lot of time-consuming lab experiments.
Syngene came up with a mathematical model that could be used to run virtual tests and find the best parameters to make the right pharma drug profile. The model suggests more innovative ways to cut down on the number of trials needed to get the desired results. Biology and information technology are mixed to make it (IT).
Financials

The Bengaluru-based R&D company's revenue has been growing steadily, in line with the number of clients it has. Sales have increased by 15% in the last three years, 15% in five years, and 21% in ten years. Revenue growth looks better for the company as it strengthens its relationship with innovators.
Company EBITDA gives it an advantage in the global pharma market because of how much money it makes. In terms of operating margins, the company is in line with the rest of the world. If Syngene's balance sheet is entirely debt-free, the company uses operating cash flow to pay down debt and make more investments.
Companies in the CRAMS industry make more money than companies that produce generic drugs.
Peers from around the world: Lonza & Wuxi Apptec vs Syngene
Some of the things that could go wrong with Syngene
People in the CRAMS industry have to build a lot of trusts because they share a lot of information. When someone does something terrible to someone else's intellectual property, they may not trust them anymore, which could hurt their business for a long time.
Management said in the conference call that Syngene has many people leave, which is another risk. It would have to pay more for employees to hire and keep good people, which could hurt its profit margins.
When it comes to contract research and commercialization, Syngene is the only company in India that does both. There are many things that it can do for its clients.
The Biocon subsidiary has made double-digit profits since it went public. Furthermore, it has seen a steady rise in the number of clients. This is because it has a high switching cost, long-term contracts, custom infrastructure, and an early mover advantage in the biologics space. There are more minor challenges and competitions with Indian peers because it doesn't have to deal with as many. The business model gives Syngene a chance to start in the global CRAMS market.
edited and proofread by nikita sharma