Trends
Shanghai's Covid-19 Crisis are hinting toward something worse
The buzzing rise in the Covid-19 cases is a sign of warning?
Since the commencement of the epidemic, Shanghai has been under a citywide lockdown to contain China's largest COVID-19 outbreak. Therefore, as a result, there has been widespread disruption, severe food shortages, and terrible deaths of non-COVID patients who have been denied timely care. In addition, the situation is straining China's state-society relations, which have been relatively stable since Xi Jinping's election as president in 2013.
To begin with, the epidemic in China's financial centre is straining relations between the Chinese Communist Party leadership and the people it professes to represent. Moreover, the authorities have taken away fundamental liberties on an unprecedented scale to shut down the megacity, all for a COVID-clearing goal that many citizens question, given the low numbers of severe infections and fatalities.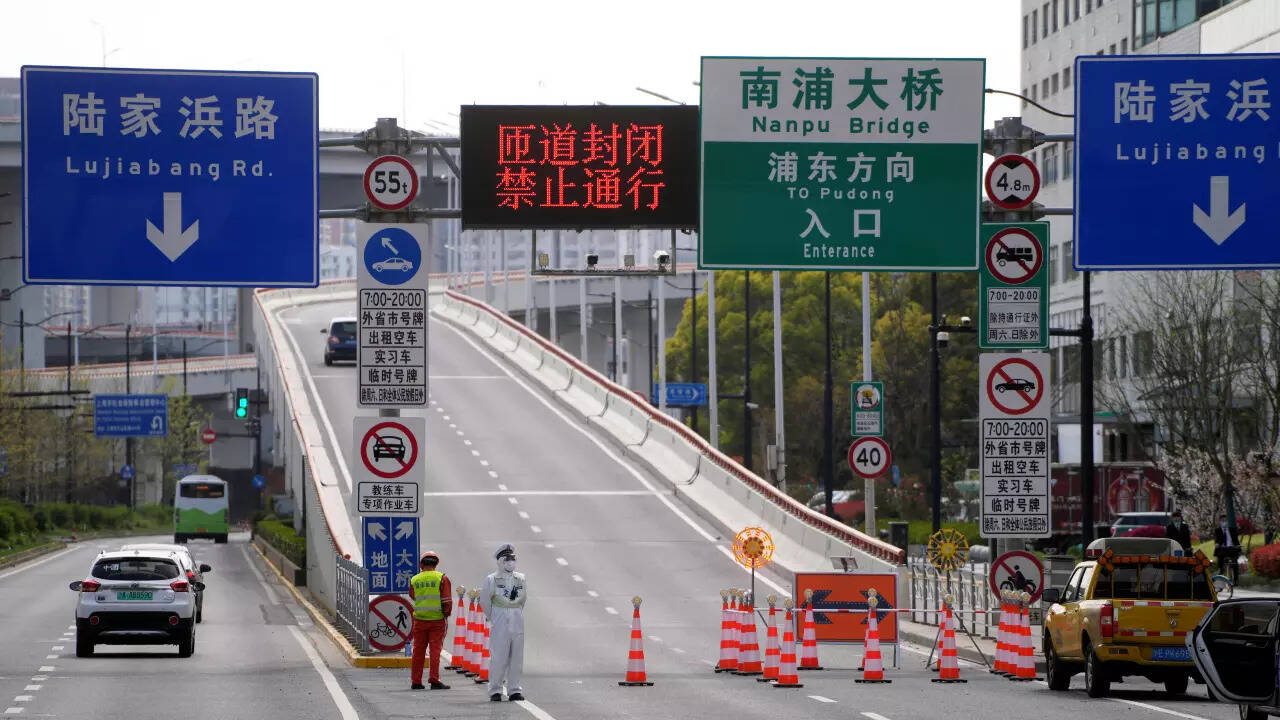 Shanghai's 25 million residents have complied with the lockdown, but the party-state has struggled to keep its end of the social-political bargain. Food security is a touchy subject in China, where human-caused famines killed tens of millions of people both before and after the Communist Party took control in 1949. Meanwhile, people in China's most affluent metropolis are still reliant on handouts and bartering for necessities in 2022.
The ridiculousness of the ongoing situation has not gone unnoticed by Shanghai's hungry citizens. Despite severe censorship, many people have expressed their displeasure online and shared images of chaos, while others have screamed objections from their windows as local officials tour residential compounds.
Thousands of people have been removed and displaced from their native homes and transported to mass quarantine centres, where living conditions can be unsanitary and harsh. Residents objected after being forcibly evacuated from their apartment building so it could be converted into a quarantine centre in one incident.
Such occurrences have elicited a complex mix of feelings among Shanghai residents, who are known to detest involvement from the capital but have mostly blamed the problem on city officials' mistakes. However, another tense relationship comes to light against this backdrop: that of central and local government.
Shanghai had been implementing a forgiving containment approach than Beijing's zero-COVID strategy, which was apparently seen as a testbed for a broader cohabitation push. However, the experiment was immediately stopped when the city's illnesses rose, and Vice Premier Sun Chunlan was dispatched to seize local party boss Li Qiang effectively.
The centre's Shanghai intervention has far-reaching implications beyond the current outbreak. At this year's 20th National Party Congress, Li, a close ally of Xi, was slated to join the CCP's Politburo Standing Committee. Shanghai has historically been a steppingstone to top political office, and Li was tipped to be China's next premier, which now appears unlikely.
The apparent overruling of Shanghai's more accommodating stance on COVID-19 also demonstrates how CCP governance has ossified, breaking from Mao Zedong's and subsequent reform era leaders' flexible approach. According to political scientists Sebastian Heilman and Elizabeth J. Perry, "guerrilla policy style" or grassroots experimentalism was formerly a significant source of legitimacy for the Chinese government. Beijing, on the other hand, has obviously turned to favour top-down policymaking under Xi, limiting the room for initiative and pragmatism at lower levels.
Food crisis, the frayed tempers in Shanghai due to Covid-19
Citizens are becoming impatient as the lockdown in China's commercial hub shows no signs of ending or surpassing, and there have been reports of protests and fights with police. According to Chinese social media posts, residents of Shanghai have gone out in the open to protest as officials order them to leave their houses to make room for Covid-19 patients. The complete lockdown in the 25-million-strong city has put China's Covid-Zero policy under scrutiny, as overloaded authorities strive to compromise economic concerns and the necessity to combat the rising number of cases.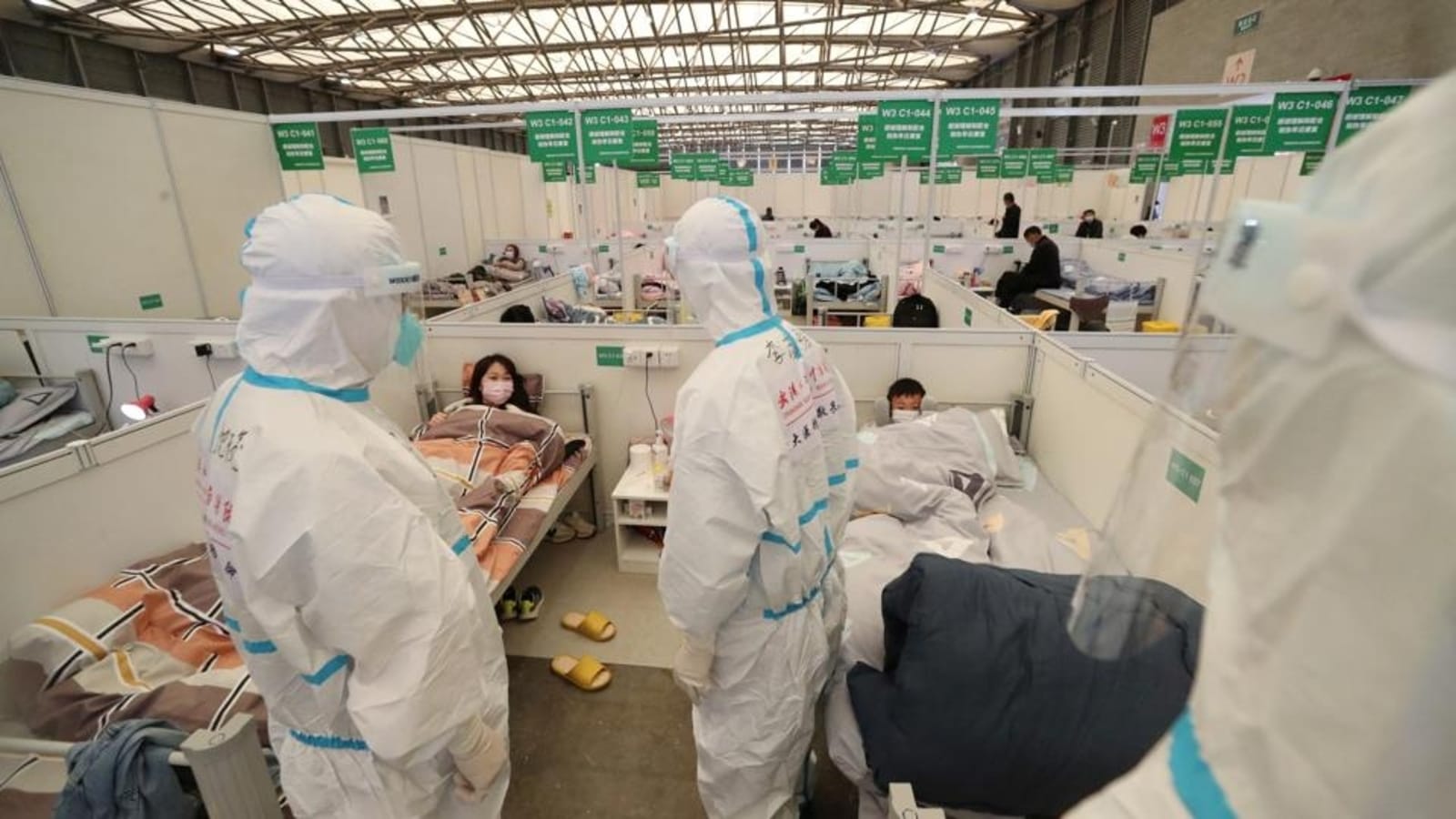 Desperate people are apparently combing social media in response to tales of food scarcity. One Shanghai resident I spoke with warned this writer that finding food in tiny quantities was getting increasingly difficult. "I cannot obtain the vegetables I require because the minimum amount accessible is 5340 Yuan," stated the Shanghai resident.
She requested anonymity and stated that she was looking for friends and relatives online so that they could all buy the enormous number together. "I won't be able to buy the complete quantity," she explained. Another person with whom our writer attempted to speak was too preoccupied with seeking food. "I'm swamped finding food right now; if I don't find food, I will die," she added, asking to remain anonymous.
On Friday, Shanghai recorded 23,000 Covid-19 instances, part of a rise that puts authorities on high alert. As a result, Shanghai has been under continuous lockdown for weeks. In addition, as a result of the unexpected increase in cases in China, some localities have increased their preventative measures. The tourist city of Xian, for example, has declared a partial lockdown until Tuesday. Meanwhile, South Korea's government said on Saturday that most Covid-related restrictions would be lifted starting next week as Omicron cases begin to decline.
Indian Consulate in Shanghai closes in-person services as COVID-19 crisis
Indian people in the Eastern China Region can request urgent consular assistance at the Indian Embassy in Beijing, according to a notice published by the Consulate.
According to a notice posted, the Consulate General of India will remain inaccessible and will not be able to provide consular services in person as long as the City of Shanghai is sealed and controlled to various degrees by the Shanghai Municipal People's Government on the Mission's official website. During this time, the Consulate will operate in remote mode and can be contacted for any consular emergency, according to the statement, which included the staff's cell and phone numbers.
Shanghai, China's largest metropolis, is still reeling from the rapid spread of the Omicron variety, requiring officials to keep the city under lockdown. Shanghai's National Health Commission (NHC) reported 1,189 positive and 25,141 new asymptomatic cases on Wednesday, increasing the total number of patients to above 26,000, putting tremendous strain on the city's health system.
Other provinces in China have also reported an increase in instances. It stated Jilin province had 233 cases, followed by Guangdong with 22, Hainan with 14, and Zhejiang with 12. According to the Commission, there have been 26,525 asymptomatic instances reported across the country, with most of them coming from Shanghai.