Trends
Top 10 Most Valuable Unicorns in Sweden 2022
Top 10 Most Valuable Unicorns in Sweden 2022
With a population of 10 million people, Sweden is the most populated Scandinavian country, and Stockholm is the capital of both Sweden and Scandinavia. Sweden, which is often considered one of the most innovative, safe, and prosperous countries in the world, is also evolving as a hub for unicorns and startup activity in Northern Europe. Except for Silicon Valley, Stockholm has the largest number of tech unicorns per capita in the world, with 0.8 per 100,000 residents.
For two main reasons, Sweden's startup industry is rapidly growing, innovation and leadership. On the innovation front, the country's strong cultural ties to science and education, along with the government's forward-thinking policies, allow its companies to be at the forefront of new technologies and big data analysis. This helps the industry to innovate even faster. Its leadership culture facilitates a broad interaction and advocates an open discussion between companies and the government.
Even though the government is run by Social Democrats, and despite continuous support for a welfare state, the system is designed to help big corporations and startup unicorns. Another advantage is the favourable rules and tax system. Startups and unicorns that have succeeded have inspired others to follow in their footsteps. There's a thriving ecosystem of successful entrepreneurs, executives, and investors who've worked for businesses like Spotify and Klarna.
Except for Silicon Valley, Sweden's capital has produced more tech unicorns per capita than any other region in the world. Spotify Technology SA and Mojang AB, the makers of Minecraft, put Sweden on the map for billion-dollar unicorns and generated a new generation of entrepreneurs. As early tech entrepreneurs and backers shift part of their significant capital to the next crop of businesses, the relationships are also transforming.
According to a tech sector survey by venture capital firm Atomico, the Nordic country scored top in Europe in cumulative capital invested per capita over the last five years, ahead of Ireland and the United Kingdom. Technology and its confluence across a broad range of industries, from music streaming and gaming to how we pay for things and increasingly charge our automobiles, are the reason behind this achievement.
Sweden is one of the most innovative countries in the world, as well as a country where starting and running a business is simple. The country was early to digitise in the 1990s, thanks to a government-subsidised programme for home computers that distributed IT competence to the entire populace. Small and medium-sized businesses in Sweden offer excellent investment opportunities. Sweden is known for its excellent entrepreneurs and corporate governance.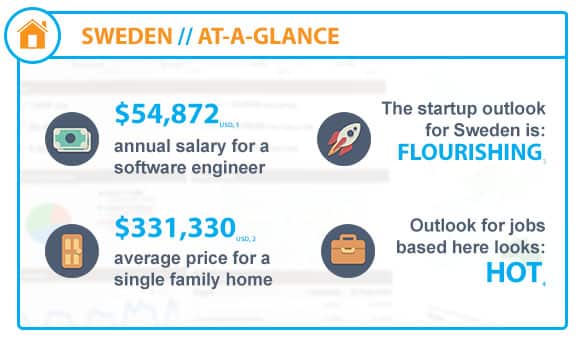 According to Swedish Financial Technology Association Secretary-General Louise Grabo, Sweden has created a platform for fintech and new payment methods to grow as one of the world's most cashless nations, along with its tech-savvy populace. New laws, such as the Payments Services Directive, have allowed for increased innovation and competition in the financial sector. Sweden's commercial investment scene has grown far more interesting than it was perhaps ten years ago.
The inhabitants of the region are one of the best aspects of the region's investment possibilities. Employees are far ahead of many other countries in terms of digital development. Sweden benefits from a low cost of talent and a commitment to company goals rather than the self-serving, global perspective that most entrepreneurs have. With a lack of hierarchy and a high level of education, you can get a long way with little money. The country's international view is also reflected in the educational system.
These accomplishments generate role models, experienced talent, and capital, which in turn generates further accomplishments, and the cycle continues. Consumers in Sweden are very concerned about societal and environmental issues which makes it an excellent area to start an impact company, especially with favourable government policies. According to data, the country has already attracted 1.8 billion euros ($2.2 billion) in venture capital so far this year, compared to 2.9 billion euros for the entire year of 2020.
According to Copenhagen Economics, Sweden's quantity of private equity capital, including venture capital, raised as a percentage of GDP is second only to Luxembourg in the European Union. Since 2007, private equity investment has benefited the Swedish GDP by 4.7 per cent, according to the report. The country's fintech sector, where according to the policy agency Tillväxtanalys there are up to 450 active businesses, is a hotbed of funding. Some examples are ABBA, IKEA, Skype, King, Klarna, and Spotify.
Sweden's corporate rules and regulatory structure make it simple to grow into a multinational organisation. Sweden is the most accessible place to start a business, whether you're a first-time entrepreneur or part of a global team of business experts. It can take as little as 5 minutes to register a corporation online if you comply with the taxation department. Perhaps this is why, after Silicon Valley, Sweden has the highest number of companies per capita. While Stockholm is the most important city for startups and unicorns, Gothenburg and Malmo are beginning to catch up.
These are the Most Valuable Unicorns in Sweden in 2022.
1. Klarna
Sector- E-commerce and Financial Technology
Products & Services- Financial Services
Founders- Sebastian Siemiatkowski, Victor Jacobson and Niklas Adalberth
Date Of Starting- 2005 
Geographical Range- Global
Company Stage- Series H
Number of Investors- 55
Key Investors- TCV, General Atlantic, IVP and Sequoia Capital
Funding Rounds- 21
Total Funding Amount- $  3.7 Billion
Valuation- $ 45.6 Billion
Klarna was founded in Stockholm, Sweden, and is Europe's and the world's most valuable private fintech unicorn. In the areas of payments, social shopping, and personal finances, the startup provides goods and services to customers and retailers. Klarna creates a premium consumer experience by combining the ease of shopping with the speed of online payment processing. It even has an app-based platform that works with iOS and Android smartphones.
The unicorn offers point-of-sale financing via an online platform. It allows customers to buy things from a partnered merchant network and divide the cost of the transaction into interest-free instalments. It even works in-store. The startup allows customers to pay for retail commodities over time with credit/debit cards, build wishlists, and receive price changes and discount alerts. It allows users to make payments using a virtual credit card. The startup makes it easier for retailers to integrate with e-commerce platforms. 
In 2011, Klarna accounted for almost 40% of all e-commerce sales in Sweden. The corporation employs around 4,000 people, the prevalence of whom work in the Stockholm and Berlin headquarters. The startup handled around $35 billion in online sales in 2019. The corporation was estimated to be worth $45.6 billion in 2021. Klarna announced the completion of its acquisition of PriceRunner, a comparative shopping service provider, in March 2022.
Klarna Bank AB is a fintech firm based in Sweden that delivers online financial services like payments for online stores, direct payments, and post-purchase payments. The unicorn startup's offering is payment processing for e-commerce businesses, including managing store claims and customer payments. It has earned the moniker of a Buy now, pay later (BNPL) service provider since it provides customers credit for their purchases throughout the checkout process.
The unicorn announced a "Pay Now" service for U.S. consumers in November 2021, allowing them to pay instantly and in full to any online store that accepts Klarna. It even introduced the Klarna card, which allowed for interest-free payments in the form of a real card, which could be used in stores or online. Klarna raised $639 million in a funding round spearheaded by SoftBank Group's Vision Fund 2 in June 2021, valuing the firm at $45.6 billion.
The startup employs over 7,000 people from over 100 countries who are all working toward the same purpose: to revolutionise purchasing by improving the entire shopping experience for ardent shoppers. Klarna released a physical card in the UK in January 2022, letting clients shop anywhere that accepts Visa card payments. The card has a 400,000-person waiting list and will allow retailers that aren't already on the network to use credit cards as a payment mechanism.
2. Northvolt
Sector- Clean Technology, Electronics Manufacturing and Clean Energy
Products & Services- Batteries for Electric Vehicles
Founders- Paolo Cerruti and Peter Carlsson
Date Of Starting- 2015
Geographical Range- Europe
Company Stage- Series B
Number of Investors- 27
Key Investors- Vinnova, European Investment Bank, Baillie Gifford and Bpifrance
Funding Rounds- 10
Total Funding Amount- $  4.39 Billion
Valuation- $ 11.8 Billion
Northvolt is a battery researcher and manufacturer based in Sweden that specialises in lithium-ion battery technology for electric vehicles. The unicorn creates and recycles sustainable batteries for renewable energy storage, resulting in clean energy. The platform is now focusing its efforts on developing new manufacturing technologies to produce low-cost lithium-ion batteries for usage in electric and off-highway vehicles. It creates unique cells that are optimised for a specific application, battery system, and other factors.
This unicorn startup is known for making batteries in small or big quantities with a variety of properties, forms, and sizes. Their batteries are meant to reduce carbon emissions during recycling, allowing Europe to make the shift to renewable energy. Their cells can be customised with customer-specific chemistries, cell designs, and form factors, and are presented in modular and scalable formats. The startup is a lithium-ion battery manufacturer for electric vehicles.
The organisation's purpose is to deliver electric batteries to the automotive sector and to industrialise the lithium-ion battery recycling process. Its product is an environmentally friendly battery with a low carbon footprint and recycling technology that aims to allow the automobile sector to efficiently replace fossil fuels with electricity. The unicorn wants to create a trustworthy supply of long-lasting battery cells and systems.
The cornerstones of a carbon-free civilization are electrification and renewable energy storage. The changeover will be made possible by batteries. To replace fossil fuels with electricity, the auto sector alone will need a large number of batteries. The ability to store energy is even critical for removing coal, oil, and natural gas from global energy generation and delivery. Northvolt is speeding up the process by building a sustainable battery supply throughout Europe.
The unicorn startup was formed to provide electric car batteries to the automobile sector. The European Investment Bank (EIB) offered a loan of 3.5 billion SEK (about €350 million) in May 2019 to the startup. Companies including the BMW Group, Volkswagen Group, Goldman Sachs, and Folksam made investments in the company in June of the same year. The investments totalled one billion dollars and were arranged as a strategy to combat Tesla, Inc. and Asian businesses like Toyota and Nissan on the market for electric-vehicle batteries, according to reports.
The business has started construction of a battery factory in Skelleftea, Sweden, planning to produce electric vehicle batteries by 2022. In 2019, Volkswagen and Northvolt announced the construction of a second factory in Salzgitter, Germany, with production set to begin in 2023–2024. Northvolt and BMW announced on July 16, 2020, that they had struck a 2-billion-euro agreement for the startup to deliver batteries starting in 2024. 
Northvolt is swiftly establishing prominence as the EU's go-to company for home-grown batteries, according to a report on the news website EURACTIV. The opening of a factory in Skelleftea has the potential to revolutionise subarctic Sweden and impact the city drastically. The factory will be the largest in Swedish history, employing newcomers along with the local community.
3. Kry
Sector- Healthcare, Telemedicine and Medical
Products & Services- Digital Healthcare Services
Founders- Josefin Landgard, Johannes Schildt, Fredrik Jung Abbou and Joachim Hedenius
Date Of Starting- 2014
Geographical Range- Sweden
Company Stage- Series D
Number of Investors- 9
Key Investors- Accel, Fidelity Investments, CPP Investments and Index Ventures
Funding Rounds- 6
Total Funding Amount- $ 571 Million
Valuation- $ 2 Billion
Sweden-based KRY is a startup unicorn that delivers patients an online telemedicine platform. Patients can use the application platform to register and get advice and prescriptions for drugs through video conferencing. For a variety of diseases, like asthma, allergies, sinus infections, mental health disorders, and more, the physicians can make referrals to supplementary care or issue a sick note. Kry collaborates with public and private healthcare experts to assist patients in making active decisions about their health.
Kry is Europe's leading digital healthcare service, allowing patients to video consult with a doctor, nurse, or psychologist in minutes. It has delivered 6 million patient appointments by partnering with healthcare providers and delivering pay-as-you-go healthcare to people, revolutionising access to immediate care at scale. Above all, the startup is motivated by its vision of exceptional healthcare for all. It is using the power of technology to improve the way patients and healthcare professionals connect through its products and brands like Livi Connect and Mjog.
Patients can connect with healthcare professionals using KRY's app, just like other telemedicine healthcare providers. If a professional doctor judges it necessary, patients can even obtain care at a KRY health centre. The unicorn's 1200+ workers and 2500+ healthcare professionals, based in Stockholm and backed by some of Europe's most recognised investors, are dedicated to improving the world's health via innovation, one patient at a time. It is known as Kry in Sweden, Norway, and Germany and by the name Livi in the United Kingdom and France.
The primary purpose is to create affordable healthcare to reduce the pressure that rising populations place on established medical support models. It is backed by European investors like Accel and Index Ventures. Patients can meet with a doctor or therapist at any time or location using the KRY app on their phones or tablets. Through their collaborations, they provide streamlined health care at the patient's convenience while relieving the burden on traditional healthcare practitioners, allowing them to focus on those patients who are most in need. Its professionals even have access to a flexible work environment.
This unicorn's vision is to be able to provide exceptional healthcare to all patients, regardless of who they are, where they reside, or what time it is. Its app's 1300 doctors, nurses, and psychiatrists are available 24 hours a day, 7 days a week, and provide care in 30 languages. In Sweden, the startup has around 20 healthcare clinics. Since the beginning of 2015, Kry has conducted over 3.7 million patient interactions in Sweden and over 6 million interactions in Europe where it is known by the name Livi. It is now the largest digital healthcare provider in Europe.
In addition to Sweden, Kry has locations in Norway, the United Kingdom, France, and Germany, with plans to expand to treat many more people. It provides patients with seamless and convenient care, providing equal access to care to every patient regardless of where you live in the country
4. Einride
Sector- Transportation, Logistics, Autonomous Vehicle and Electric Vehicle
Products & Services- Electric Vehicle Transportation Services
Founders- Robert Falck, Linnea Kornehed and Filip Lilja
Date Of Starting- 2016
Geographical Range- Sweden
Company Stage- Series B
Number of Investors- 19
Key Investors- Northzone, BaltCap, Temasek and Plug and Play Tech Centre
Funding Rounds- 4
Total Funding Amount- $ 160 Million
Valuation- $ 144 Billion
Einride is a Swedish transportation startup situated in Stockholm, Sweden, that specialises in Einride pods, which are electric and self-driving vehicles (formerly T-pods). The pods are electric trucks that are controlled remotely by drivers and are distinguished by the absence of a driver's cab. Einride is a freight technology business that is changing the industry by delivering end-to-end solutions for electric and autonomous shipping.
Einride is a company that creates self-driving electric shuttles and a freight mobility platform. It provides a digitised freight transportation platform as well as self-driving electric shuttles with capabilities such as anti-traffic collision, remote monitoring, and more. In addition, the platform collects data and improves its performance. The unicorn startup helps shippers and carriers find solutions.
The startup is a transportation technology business that designs and develops electric and autonomous freight vehicles. Customers may decarbonize their operations by making a rapid change to digitalized, electric road freight by installing technologies that are integrated utilising its data-driven operating system, Saga. Einride became the first unicorn in the world to operate an autonomous, electric freight vehicle on a public road in 2019. Its mission is to use intelligent movement to make the world a better place.
The Einride Pod, an electric truck without a cabin, debuted in the spring of 2017 as the startup's transport vehicle. On July 4, 2017, at Almedalen Week in Visby, Sweden, the first full-scale prototype of what was then known as the T-Pod was unveiled. In 2017, Einride announced its relationship with Lidl, and in 2018, they announced their connection with DB Schenker. Einride unveiled the Einride lumber Pod, an autonomous and all-electric logging truck, on July 12, 2018, as part of the Goodwood Festival of Speed's Future Lab.
Einride employs self-driving technology and remote control for the Einride Pod, allowing drivers to monitor several vehicles and control the vehicle remotely in congested areas. Electric and self-driving vehicles are produced by this unicorn. On a fully charged battery, the Einride Pod can go 200 kilometres (124 miles). Maersk, an Einride investor, bought 300 Class 8 trucks through Einride in March 2022, which were produced by BYD in California.
Einride raised $25 million in a Series A investment round headed by EQT Ventures, a venture capital fund of the private equity firm EQT, and NordicNinja VC on October 10, 2019. The unicorn launched the freight mobility platform in June 2020, a software suite that analyses transportation networks for electric or autonomous vehicle potential and makes implementation recommendations. Einride raised $10 million in new fundraising in October 2020, led by previous investors Norrsken VC, EQT Ventures fund, Nordic Ninja VC, and Ericsson Ventures.
5. Epidemic Sounds 
Sector- Digital Entertainment, Media and Entertainment, Music Streaming and Music Technology
Products & Services- Music Streaming Services
Founders- David Stermarck, Jan Zachrisson, Oscar Hogland, Peter Astrom and Hjalmar Windbladh
Date Of Starting- 2009 
Geographical Range- Global
Company Stage- Series D
Number of Investors- 7
Key Investors- SEB, Blackstone, EQT and Creandum
Funding Rounds- 6
Total Funding Amount- $ 476 Million
Valuation- $ 1.4 Billion
Epidemic Sound is a royalty-free music production startup situated in Stockholm, Sweden. It is an online marketplace where music composers can sell their work. All of the productions are kept in their online music collection and are accessible to expert editors. Users can either subscribe to the platform for unlimited use or buy tunes by the second. Epidemic Sound is a music company that assists web makers and music fans in creating their soundtracks for free.
The unicorn startup has made music more accessible to its audience. Its ground-breaking digital rights approach allows creators ranging from YouTubers to tiny businesses to the world's greatest brands to use restriction-free music to elevate their videos to new heights, while also financially and creatively supporting the musicians it works with. Epidemic Sound is a global MusicTech firm based in Stockholm, Sweden, intending to soundtrack the entire planet.
It offers artists a membership to a collection of over 35,000 soundtrack music and 90,000 sound effects, as well as supplying background music for public spaces, restaurants, hotels, shopping malls, and car parks. The unicorn pays composers half of the earnings from music streaming and keeps exclusive rights to their tunes. Peer ström, David Stenmarck, Oscar Höglund, and Jan Zachrisson founded the company in 2009.
Initially, Epidemic Sound was a business-to-business (B2B) company that specialised in producing soundtracks for television shows. Following negotiations with multi-channel networks, the startup's services progressively expanded into digital video, resulting in the creation of an open-access online music library aimed specifically at online video artists. The SAE Institute and Epidemic Sound inked a deal in 2015 that allows students to use the company's library for free on all of SAE's European campuses.
BreakThrough, the company's artist development programme, was introduced in May 2018. Stockholm, New York City, Los Angeles, Seoul, Hamburg, and Amsterdam are among the company's six primary global offices, which were co-founded in 2009. Over $500 million has been raised in five rounds by the unicorn. Epidemic Sound's most recent equity round raised $450 million from Blackstone Group and EQT Growth, valuing the company at $1.4 billion.
Epidemic Sound charges a monthly fee for access to its music and sound library. Registered users can search for music and sound effects for commercial and non-commercial videos and media using the platform's search engine, which considers genre, mood, energy level, and beats-per-minute. Returning clients can receive personalised recommendations thanks to algorithms built into the website.
Users can access and use an infinite amount of tracks in their library with a monthly subscription. Exclusive rights to use a song, such as brand music or a commercial jingle, are negotiated on a case-by-case basis. Rather than just representing music, Epidemic Sound owns all of the tracks in its catalogue, making copyright attribution on the user's end much easier.
6. Voi
Sector- Public Transportation, Electric Vehicle and Rental
Products & Services- Electric Scooters 
Founders- Adam Jafer, Filip Lindvall, Douglas Stark, Keith Richman, Johan Holmner and Fredrik Hjelm
Date Of Starting- 2018
Geographical Range- Europe
Company Stage- Series D
Number of Investors- 35
Key Investors- Local Globe, Balderton Capital, Creandum and Kreos Capital
Funding Rounds- 11
Total Funding Amount- $ 500 Million
Valuation- $ 1 Billion
Voi, based in Stockholm, Sweden, was founded in 2018 to create a system of electric-powered scooters that will provide an affordable, sustainable, and fun way to commute while also helping individuals reduce their carbon footprint. Furthermore, the startup aids cities in the development of a more sustainable transportation network. Voi is a micro-mobility unicorn company that sells electric scooters for last-mile delivery.
Users can use the smartphone application to find, locate, and unlock vehicles on the platform. It has a variety of payment methods, eco-friendly rides, and other features. It also provides services to businesses. Users can park the vehicle at a convenient/legal spot at the end of the ride without obstructing pedestrian access. The Android and iOS platforms are both supported by the mobile app. The startup offers an app-based marketplace that rents out electric kick scooters.
Its goal is to build a system of electric-powered scooters that will provide an inexpensive, environmentally friendly, and exciting way to commute while also assisting people in reducing their carbon footprint and cities in developing a more sustainable transportation network. Voi Technology was created in August 2018 and has 14 locations in France, Portugal, Spain, Sweden, and Denmark as of March 2019. 
Voi operates in 18 locations around the UK, including Liverpool, Bristol, and Cambridge, and claims to have an almost 70% market share. The unicorn is also active throughout Europe. Voi.'s most recent Series D raised €103 million for a total of €462 million to expand the service across Europe. The company reported that it has secured $115 million in a Series D financing headed by Raine Group and VNV Global, valued at over $1 billion. The company has raised over $430 million since its founding in 2018.
The fresh funds will be used to expand the startup's operations throughout Europe, including Ireland and the Netherlands, as well as to add new vehicle types to its fleet, such as e-bikes. Voi Technology wants to build a network of electric scooters around cities to provide a cheap, sustainable, and exciting way to commute while also assisting people in reducing their carbon footprint and cities in developing a more sustainable transportation network. It is a micro-mobility company that sells electric scooters for last-mile delivery. 
7. Neo Technology
Sector- Big Data, Electronics Manufacturing and Technology
Products & Services- Graph Database Management System
Founders- Johan Svensson, Emil Eifrem and Peter Neubauer
Date Of Starting- 2007
Geographical Range- Europe and US
Company Stage- Series F
Number of Investors- 19
Key Investors- GV, Sorenson Capital, F-Prime Capital and Eight Roads Ventures
Funding Rounds- 9
Total Funding Amount- $ 581 Million
Valuation- $ 2 Billion
Neo Technology is a multinational electronic manufacturing services provider. NATEL, EPIC, and OnCore have teamed up to form Neo Technology, which combines the skills of three prominent contract manufacturers. The unicorn startup concentrates on low-medium volume/high-mix, high-complexity products primarily in the medical, defence/aerospace, and industrial areas, with over 40 years of experience in electronics manufacturing. Neo Technology, which was founded in 2007 in the city of Malmo, Sweden is now located in San Mateo, California, and employs approximately 120 employees. 
Neo Technology creates Neo4j, a Java-based open-source NoSQL graph database that has helped companies like Adobe, Cisco, and Deutsche Telekom harness the power of the social graph. Neo4j may be used to search social network data and make connections between them. The database employs nodes to store information, which is then linked, making it helpful for situations that require repeated network probing. Neo4j has a large partner ecosystem with thousands of successful implementations. In 2014, Gartner classified it as a Niche Player in Operational Database Management Systems.
The startup has launched AuraDS, a new managed cloud service that aims to help businesses speed up data science engineering by providing a library of graph algorithms, machine learning pipelines, and data science methodology. Most businesses need to develop intelligent software to meet rising business needs, but often lack the time and resources to tackle complicated data engineering tasks, delaying the entire development and deployment process. Walmart and eBay EBAY.O, as well as banking organisations like UBS UBSG.S, are among its current clients.
Thousands of organisations, ranging from startups to Fortune 500 companies, are now using Neo4j to develop new and innovative applications that leverage data connections, such as recommendations, impact analysis for network and IT operations, real-time routing for logistics, and next-generation business applications like master data management, identity and access management, content management, fraud detection, portfolio and risk management. It is even used in banking for identification and access management along with fraud prevention.
The unicorn's technology is particularly popular with online retailers, who utilise it to provide personalised suggestions to clients based on their purchases and those of others. The startup enables businesses to harness the value of data connections, impacts, and interactions by creating new applications that adapt to changing business needs and allowing old applications to scale with them. The unicorn is now based in San Mateo, California, with locations in Sweden, Germany, Singapore, and the United Kingdom. Its mission is to assist the rest of the world in making sense of data.
The unicorn startup created a graph database management system called Neo4j, which is an ACID-compliant transactional database with native graph storage and processing, described by its developers. It is available in a GPL3-licensed source 'community edition,' with online backup and high availability extensions licensed under a closed-source commercial licence. Neo4j with these extensions is also licensed under closed-source commercial conditions by Neo.
The startup provides complete product lifecycle engineering services, as well as microelectronics manufacturing and testing, cable and harness connectivity products, PCBA, full box construction assemblies, and aftermarket repair and fulfilment. The unicorn has manufacturing and engineering operations in California, Colorado, Illinois, Massachusetts, Nevada, Ohio, Tennessee, Mexico, and China, with its headquarters in Sweden and California. ISO9001, ISO13485, ISO/TS16949, and MIL-PRF-38534 are among the industry-specific certifications that Neo possesses and maintains.
8. MatHem
Sector- E-commerce, Grocery and Food & Beverage
Products & Services- Grocery Delivery Services
Founders- Karoline Kull
Date Of Starting- 2009
Geographical Range- Sweden
Company Stage- Series D
Number of Investors- 12
Key Investors- Verdane, Kinnevek, Rite Ventures and Aggregate Media
Funding Rounds- 10
Total Funding Amount- $ 204 Million
Valuation- $ 2.8 Billion
Mathem is the largest pure-play online grocery shop in Sweden, offering home delivery. The startup is a tech-driven supermarket that provides a flexible e-commerce solution for groceries, kitchen products, home furnishings, pharmacy products, and prescription drugs. The unicorn caters to more than half of Swedish households with a wide selection of grocery products and related household supplies. The company's food is delivered to your door in its temperature-controlled container to ensure that the cold chain remains intact.
This unicorn business is a food store that sells things online. Fruits, vegetables, baked goods, dairy products, meat, fish, pantry items, spices, snacks, beverages, household needs, infant care products, pet food, pharmaceuticals, organic foods, and so on are among the products available. Users can place orders using the company's website or a mobile app for Android and iOS devices. It uses an in-house logistics team to distribute orders across Sweden in recyclable biodegradable paper bags. 
It is the sole owner of the complete value chain. It delivers client purchases to their homes using a clever and well-designed e-commerce platform on its website and app, a vast high-quality variety, four logistics facilities, and its distribution organisation. Mathem supplies around 55 per cent of Sweden's households through its activities in Stockholm, Gothenburg, and Malmö. As of September 30, 2021, Mathem's net revenues for the previous 12 months totalled SEK 2,727 million. After ten years in business, the company has provided over half of the Swedish households with food and small household items.
It is the most extensive network matrices in Sweden and the leading e-commerce startup in today's trading, and it is projected to continue to be such in the coming years. The unicorn combines a network-based food distribution system with prescription and subscription services for finished goods. The Swedish online magazine Internet world named it 'The Grocery Website of the Year' in 2010, 2011 and 2013. In addition, the Gold Mobile 2012 award for best mobile invention was given to this unicorn startup.
The company has Tasteline.com, Sweden's leading concept magazine, which offers 30,000 recipes, stimulating articles and has approximately 3 million monthly visitors. Stockholm, Uppsala, Västers, Gävle, Sandviken, Södertälje, Norrköping, Söderköping, Linköping, Gothenburg, Bors, Malmö, Lund, Ystad, Bstad, and Helsingborg are among the startups' locations. MatHem is a trusted e-commerce platform and has been utilised for the network's best matrices for some years.
It is an e-commerce startup that combines an online grocery store with recipes and ready-made supermarket subscriptions. Food is delivered to Swedish homes seven days a week. In addition, the company offers an online food store with prescription and subscription shopping bags. Based in Sweden, MatHem, an online grocer, has secured 500 million SEK (€47.5 million) to build a new environmentally certified warehouse in Larsboda and extend its retail delivery service.
MatHem's investors come from a variety of industries. Kinnevik, a digital consumer brand investment firm; AMF, a Swedish pension organisation; Verdane, a Berlin-based private equity firm; and Clas Ohlson, a Swedish hardware store chain, are among the investors in the newest round of its funding. It was named The Grocery Website of the Year by the Swedish online magazine Internet world in 2010, 2011, and 2013. It is based in Stockholm, Sweden, and was created in 2009.
9. Spotify
Sector- Music Streaming, Media and Entertainment
Products & Services- Music Streaming Services
Founders- Martin Lorentzon and Daniel Ek
Date Of Starting- 2006
Geographical Range- Global
Company Stage- Public
Number of Investors- 70
Key Investors- TPG, Accel, Kleiner Perkins and Norwest Venture Partners
Funding Rounds- 9
Total Funding Amount- $ 2.06 Billion
Valuation- $ 8.53 Billion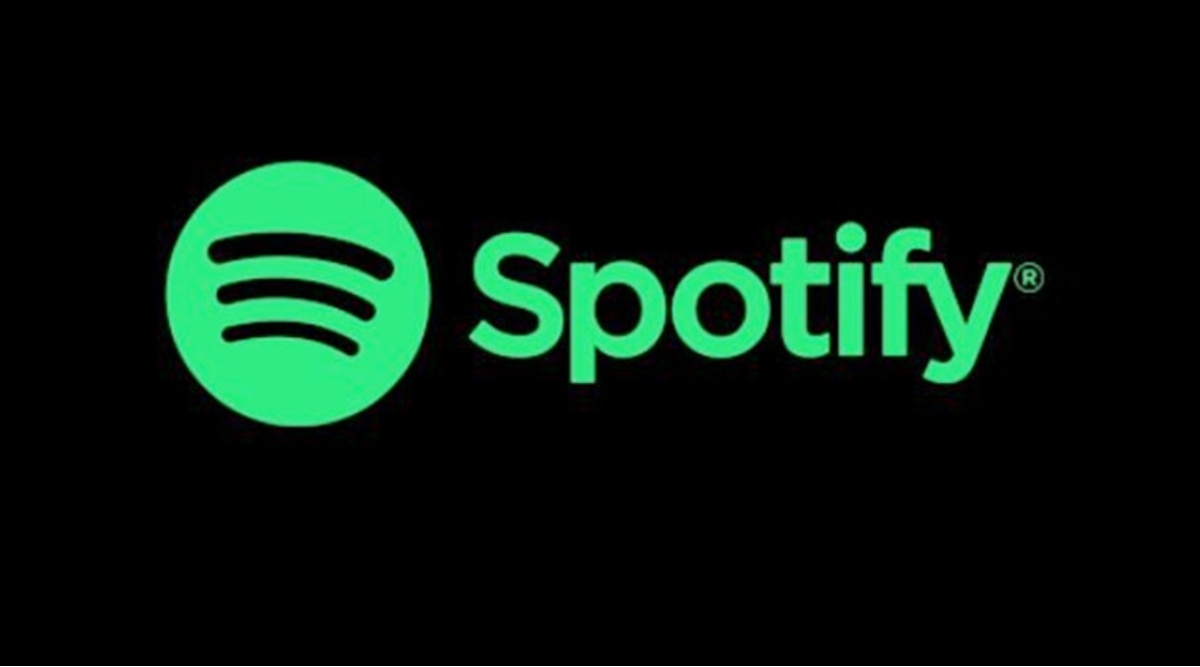 Based in Sweden Spotify is a platform for streaming music on demand. It allows users to browse and discover music collections from friends, musicians, and celebrities, as well as create personalised playlists and share music across numerous social networking platforms such as Facebook and Twitter. It also allows musicians to share their music on social media, share it with their fans, and promote their work. The unicorn also offers advertising and music publishing options through its site. 
Daniel Ek and Martin Lorentzon created Spotify, a non-free Swedish audio streaming and media services provider, on April 23, 2006. It had over 406 million active monthly users as of December 2021, including 180 million paid subscribers, making it one of the top music streaming services. The startup makes money by using a freemium model, advertising, and in-app purchases. Both the Apple App Store and the Google Play Store offer the software.
Spotify delivers digital copyright-restricted recorded music and podcasts from record labels and media businesses, totalling over 82 million tracks. Freemium features such as commercials and limited control are included with basic functions, while premium features such as offline listening and commercial-free listening are available for a fee. Spotify is available in more than 180 countries as of February 2022. Users can search for music by artist, album, or genre, as well as build, edit, and share their playlists.
The unicorn startup's objective is to unleash human creativity's full potential by allowing a million creative artists to make a living from their work and billions of followers to appreciate and be inspired by it. Most devices, including Windows, macOS, and Linux desktops, iOS and Android smartphones and tablets, smart speakers like Amazon Echo and Google Home, and digital media players like Roku, are compatible with the service.
Spotify pays royalties depending on the number of artist streams as a percentage of all songs streamed, as opposed to physical or download sales, which pay artists a fixed sum per song or album sold. It pays out roughly 70% of its overall revenue to rights holders (usually record labels), who then pay artists according to individual contracts. According to The New York Times' Ben Sisario, around 13,000 of Spotify's seven million artists have earned $50,000 or more in 2020.
When Spotify first started in Sweden in 2006, it completely changed the way people listen to music. Listening to music ad-free and accessing over 70 million tracks are among the features available with Spotify Premium. There are 365 million Spotify users and 165 million Spotify members across 178 countries today, making it the most popular audio streaming service on the planet. The unicorn is currently the music industry's top revenue generator. Spotify licences music from big record labels as well as independent artists and pays royalties to copyright holders.
Rightsholders receive 70% of the company's overall revenue. Spotify for Artists, a new website that explains the company's economic model and income data, was released in December 2013. Spotify's business plan is based on a freemium concept (basic services are free, while additional features are offered via paid subscriptions). The startup makes money by selling premium streaming subscriptions to consumers and third-party advertising placements. Individual, pair, family, and student are some of the premium choices available to subscribers.
10. H2 Green Steel
Sector- Steel, Manufacturing and Mining
Products & Services- Hydrogen-based Green Steel Plants
Founders- Henrik Henriksson
Date Of Starting- 2020
Geographical Range- Sweden
Company Stage- Series A
Number of Investors- 14
Key Investors- Swedish Energy Agency, Exor and IET InnoEnergy
Funding Rounds- 4
Total Funding Amount- $ 105 Million
Valuation- $ 2.3 Billion
This Sweden-based green steel factory manufacturing startup is based on hydrogen. It makes steel using 100% renewable energy and emits zero CO2, making it sustainable and decarbonized. H2 Green Steel was created in 2020 to use Green Hydrogen to speed the decarbonization of industry. H2 Green Steel helps the European steel sector, which is one of the top carbon dioxide emitters, decarbonize faster.
Steel is the unicorn startup's initial industry vertical because of its technological and economic maturity in terms of CO2 reduction potential. Vargas is the company's founder and major shareholder, as well as a co-founder and one of Northvolt's largest stockholders. H2 Green Steel is based in Stockholm, Sweden, and its latest facility is under construction in Boden, Sweden.
This startup is on a quest to make the greatest technological shift in the history of the steel industry. The objective of this startup is decarbonization. It is committed to speeding progress by removing nearly all CO2 emissions from the steel-making process. Disruptive technology, digital leadership, and its determination to make a difference will all help the firm move closer to a more sustainable future
H2 Green Steel, which began production in 2020, uses a fossil-free manufacturing procedure to produce steel. For steel production, it employs hydrogen and sustainable energy instead of coal. Up to 95%, less pollution is emitted from green steel production than from steel made from coal. H2 Green Steel is constructing a production establishment in Norrbotten, a northern Swedish province near the Arctic Circle.
The unicorn startup has a budget of approximately 3 billion dollars for its new project. It will use hydrogen produced with renewable energy from the Boden-Lule area of Sweden, with production starting in 2024. H2GS plans to produce five million tonnes of high-quality zero-emission steel per year by 2030. It will be the world's first large-scale fossil-free steel plant, producing hot rolled, cold rolled, and galvanised coils for the automotive, transportation, construction, pipeline, and white goods industries.
The unicorn is constructing a second extensive facility for the production of green hydrogen in a joint venture with global energy leader Iberdrola. The new factory, which is located on the Iberian Peninsula, is the next stage in its efforts to decarbonize heavy industry, allowing for the manufacture of green steel and a 95 per cent decrease in CO2 emissions.
Beginning in 2025, the BMW Group will purchase green steel from Swedish company H2 Green Steel. The Swedish Energy Agency has awarded H2 Green Steel SEK 30 million in funding for early engineering development. H2 Green Steel will be the first unicorn startup to make the steelmaking process near-fossil-free with a first-of-its-kind factory.
Conclusion
Sweden has long been considered a leader in the field of innovation. To begin with, the country has a fantastic educational system that focuses on engineering programmes. A programmer is the most frequent employment in Stockholm, and the IT sector employs 18% of the Swedish capital's residents. It's worth noting that over 90% of households have access to the Internet, and people are enamoured with technology in general. Even though they are still concerned about the environment and using technology to help the environment. 
Also, the Swedish economy is strongly reliant on exports, because of which the investors are forced to think globally. All of these characteristics combine to make Sweden a country of educated, creative, open-minded people who are secure in their views and willing to adapt to new situations. This is an essential factor to consider when it comes to invention and creation. As a result, the Swedish environment is very encouraging to new businesses and startups.
edited and proofread by nikita sharma