Trends
An excellent way to boost inbound tourism is with tours of heritage sites in hot-air balloons!
An excellent way to boost inbound tourism is with tours of heritage sites in hot-air balloons!
The slowing speed of the travel (tourism) sector was one of the unintended consequences of the Covid-19 epidemic, which is still hounding the business as it recovers from the dry spell amid short-lived, rising waves of the coronavirus. In the wake of Covid-19, the travel industry has been among the hardest hit due to international border closures, air travel restrictions, widespread unemployment, and earnings that have nearly been wiped out.
In pre-Covid days, India was considered one of the most popular tourist destinations in the globe, with over 10 million visitors every year. Travel enthusiasts come to observe the architectural exemplariness of landmarks, strengthened history, legacy, cultural traditions, and creative hubs that provide a source of livelihood to millions of artists, clients, and artisans.
To hyphenate the rebirth of inbound tourism, heritage site tours combined with hot air ballooning can be a terrific method to reposition the travel scene to newer heights. Hot air Ballooning is an underappreciated athletic experience that has yet to find its way into the popular travel zeitgeist. However, it is a popular and exciting activity that has the potential to become a prominent part of travel and tours.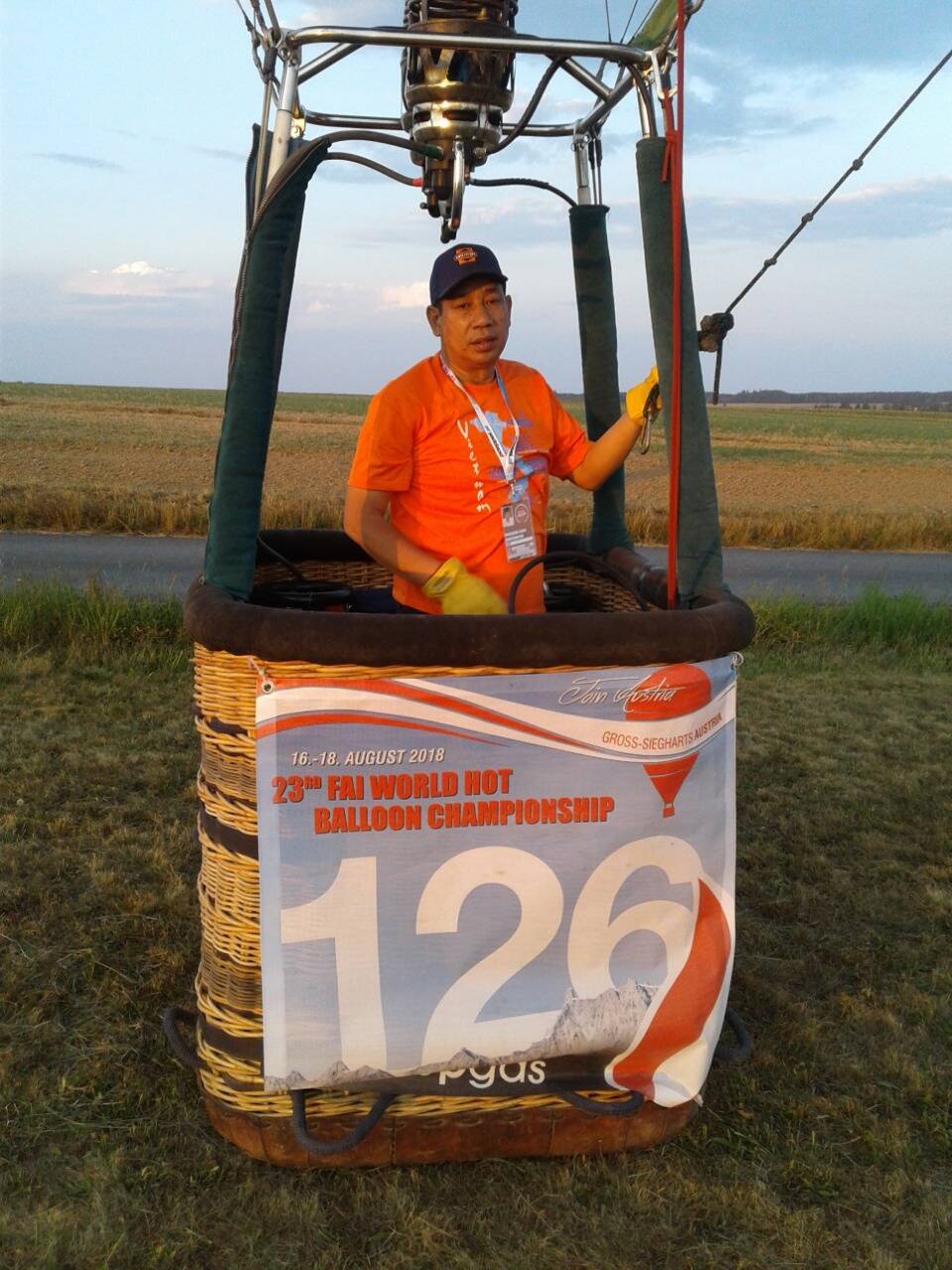 With millions of heritage monuments spread over the Indian landscape, India is a tourism magnet. Heritage site visits by hot air ballooning can be a potential approach to revitalize domestic tourism by offering an exciting alternative. Hot air balloon excursions are an enjoyable retreat for families and children that will inspire them to visit a particular tourist location or landmark. It will not only stimulate people's attention, but it will also be a key source of tourist attraction.
Due to its history, India has many beautiful places to visit and discover. The government takes several steps to ensure that tourists have the most excellent possible experience during their stay. There is already a list of airborne experiences of the Taj Mahal (Agra), Pushkar (Rajasthan), Hampi (Karnataka), and many others on the list, allowing visitors to enjoy the most spectacular views of these monuments.
The concept has been enthusiastically received by tourists and is being used by large numbers of individuals visiting the locations. This motivates the government to develop hot air balloon ride facilities in other regions, which will eventually help both the tourism industry and tourists.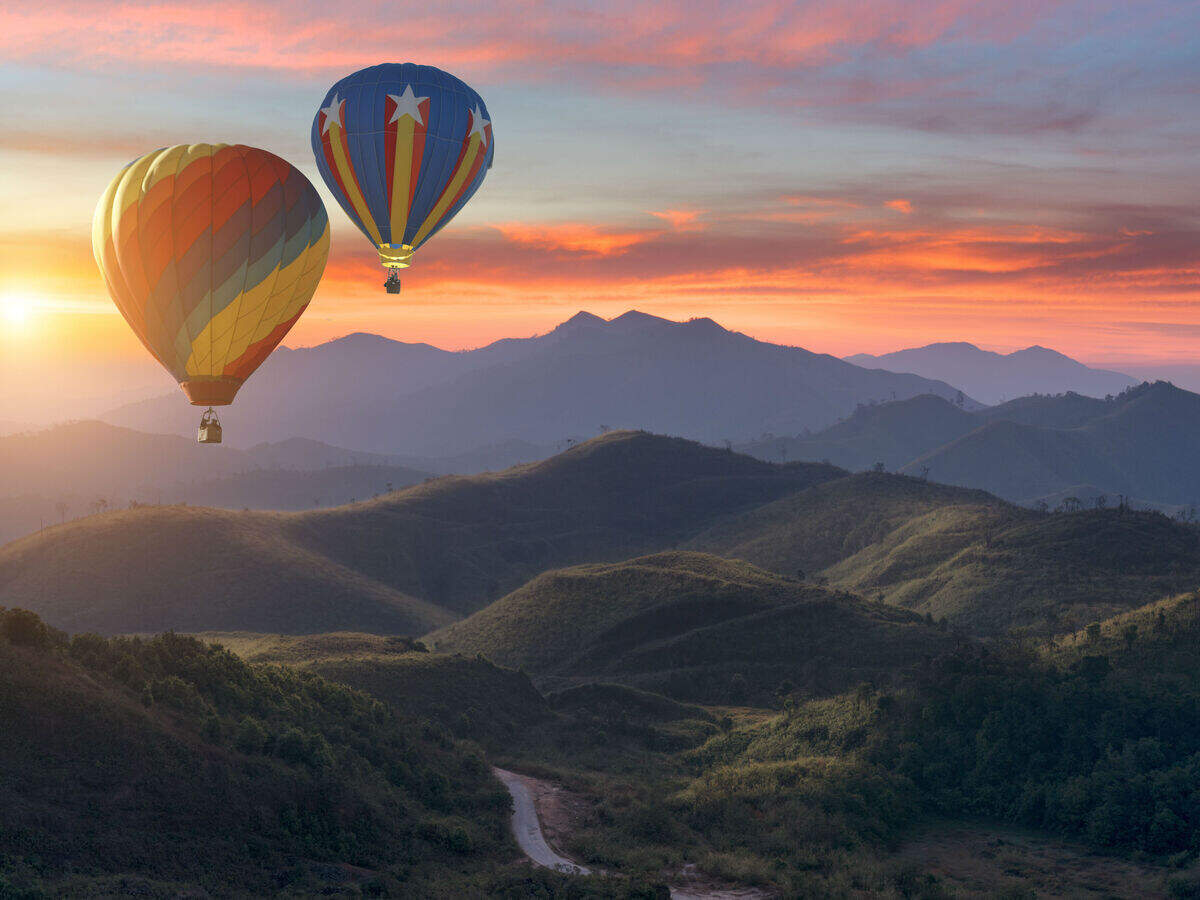 Because of the favourable weather circumstances, visit-worthy beautiful sights, and seraphic, scenic terrain, hot-air balloon trips in North East India are truly unforgettable. The North-East region of India is one of the least-explored areas in the country, and its beauty may be fully appreciated through hot air balloon trips. It can also promote tourism in the North-East, as well as the region's accessibility and economics.
Some of the most prominent heritage sites in North-Rast are Kaziranga National Park in Assam (designated a World Heritage site in 1985), Apatani Cultural Landscape in Arunachal Pradesh, and Namdapha National Park in Arunachal Pradesh, Keibul Lamjao National Park in Manipur, and Majuli in Assam. They may also be suitable locations for hot air balloon trips, increasing regional connection and enticing Indians and tourists to visit the Northeast.
Because people's attention spans were depleted during the pandemic, hot-air balloon excursions will boost the visibility and desirability of a venue or location. It will pique people's interest, and a specific site offering hot-air balloon flights will receive the most hits. These excursions will also provide a much-needed modernization to India's travel sector. It will also add a sports and adventure aspect to the ancient monument tours. Schools from all across the country may design a history and adventure trip that includes hot air balloon rides. Students will also learn about hot air ballooning, which is a rare professional subject in India and might potentially open up a new sphere of work for newcomers.
Hot-air balloon tours are an ideal solution for the government to increase inbound tourism and alleviate the tourist sector's slowdown following Covid-19. As the Covid-19 cases have decreased significantly and summer holidays begin, families are flocking to hill stations like Manali, Nainital, Shimla, Mussoorie, and others to escape the sweltering summers. Hot air ballooning is a beautiful complement to the adventure sports that are popular in these areas. It will also help to relieve the unemployment crisis and promote tourist traffic in certain regions.
Especially when it comes to new ideas and technologies challenging outdated cultural assumptions and discriminatory thinking, hot air ballooning is a niche sport that needs to be given more attention in the future. It would boost inbound tourism and bring India one step closer to mainstreaming hot air ballooning.