Trends
Only Decarbonization won't give the world a fighting chance
Only Decarbonization won't give the World a fighting chance
Country leaders emphasized the need for more significant investments in the clean energy transition during the World Economic Forum in Davos, Switzerland, in May against the ongoing Russia-Ukraine war threatening to have a profound, long-lasting impact on an already trembling post-Covid global economy. This was done to address the burgeoning global energy security challenges and climate change.
"The energy and climate crises do not have to be mutually exclusive. We can handle both of these with the correct investment, according to Dr Fatih Birol, Executive Director of the International Energy Agency (IEA), who spoke in Davos to top officials and business leaders. As the conflict exacerbates supply chain stress and drives up already soaring global oil prices, the globe is struggling under its effects. A move to cleaner and sustainable sources is increasingly being recognized as a vital and more cost-effective choice for a viable future, pushing the need to investigate alternative supply chains to the top of the global agenda.
However, there is growing realization that decarbonization alone will not be sufficient as nations scramble to reach the targets established earlier in the Paris climate pact. Aside from agriculture and deforestation, we must also address other causes of climate change. As nations now consider additional objectives for decreasing other climate pollutants, our collective effort is a crucial step in the right direction that we need to continue. This will require an essential shift in the way we confront climate change.
The economy and the climate have been remarkably uncoupled during the last few years. This has occurred due to technology development, but it was also sparked by a significant policy change. It was never going to be enough to stop climate change, even if India and other nations have set lofty goals for cutting global emissions. To accomplish the complete decarbonization required to keep the temperature below the 2 degree Celsius threshold, we must also cut the other significant drivers of climate change, such as the emissions produced by our economy and our use of natural resources.
Blueprint revision of Decarbonization
Now that decarbonization is no longer sufficient, it is evident that we must shift to a new paradigm in which we concurrently cut back on emissions of other frequently disregarded climate pollutants as well as those of more quickly accumulating climate pollutants like methane. As a result, there will be a greater chance for the world to contain global warming, and our children and grandkids will have a much-needed opportunity to protect the earth for future generations.
It is evident from the differences between the two strategies that the former primarily focuses on lowering emissions of climatic pollutants like methane, while the latter mainly focuses on reducing carbon dioxide emissions. Both approaches are required if we are to handle the climate change challenge as effectively as possible, but reducing emissions of climate pollutants is a significantly better method to meet the long-term objectives of the Paris Agreement than focusing exclusively on carbon dioxide emissions.
Researchers published in the Proceedings of the National Academy of Sciences evidence that decarbonization alone is insufficient. This study is the first to compare the effects of reducing emissions of a wide variety of climate pollutants vs. targeting only carbon dioxide. According to research co-author Drew Shindell, Nicholas Distinguished Professor of Earth Science at Duke University, "decarbonization is necessary but not sufficient to accomplish our long-term climate goals." "We must also cut short-lived climate pollutants this decade if we are to moderate warming in the near term and lessen suffering from the increasingly frequent heatwaves, droughts, superstorms, and fires."
The study's findings show that concentrating a significant portion of our collective efforts on reducing carbon dioxide emissions is no longer sufficient to stop the world's temperature from rising by 1.5 degrees Celsius above pre-industrial levels. This increase would "substantially increase the risks of tipping points at which irreversible impacts will occur," according to the study.
We might see a "backlash" if we only reduce fossil fuel emissions, according to the Intergovernmental Panel on Climate Change (IPCC), an intergovernmental organization of the United Nations. Recent IPCC reports predicted that decarbonizing the energy system and switching to clean energy alone could paradoxically cause temperatures to rise for a while. This is because fossil fuel emissions also contain sulfate aerosols, which act to cool the climate for a short time — from days to weeks — before they dissipate.
Beyond prescribed interventions
According to the Methane Emissions face sheet created by the United Nations Environment Programme (UNEP), methane, a key component of natural gas, claims that it is responsible for more than 25% of the current rise in temperatures. It describes it as a potent pollutant with a global warming potential that is more than 80 times larger than CO2 for the first 20 years after it is introduced into the atmosphere. According to the IPCC, significant methane reductions are required to keep global warming to 1.5°C or 2°C.
It has been estimated that 40% of methane emissions might be reduced using currently available technology at no net cost, with the possibility of reducing over 75% of these emissions.
The goal is to keep the increase in global temperature to under 2°C over pre-industrial levels. Around 2017, anthropogenic warming surpassed the 1°C threshold. By 2030, nations must reduce GHG emissions by 30 gigatonnes yearly, as stipulated in the Paris Agreement. Although the essential remedies are available, additional emissions are entering the atmosphere, making it increasingly difficult to maintain a safe world.
An insight into strategy: the India narrative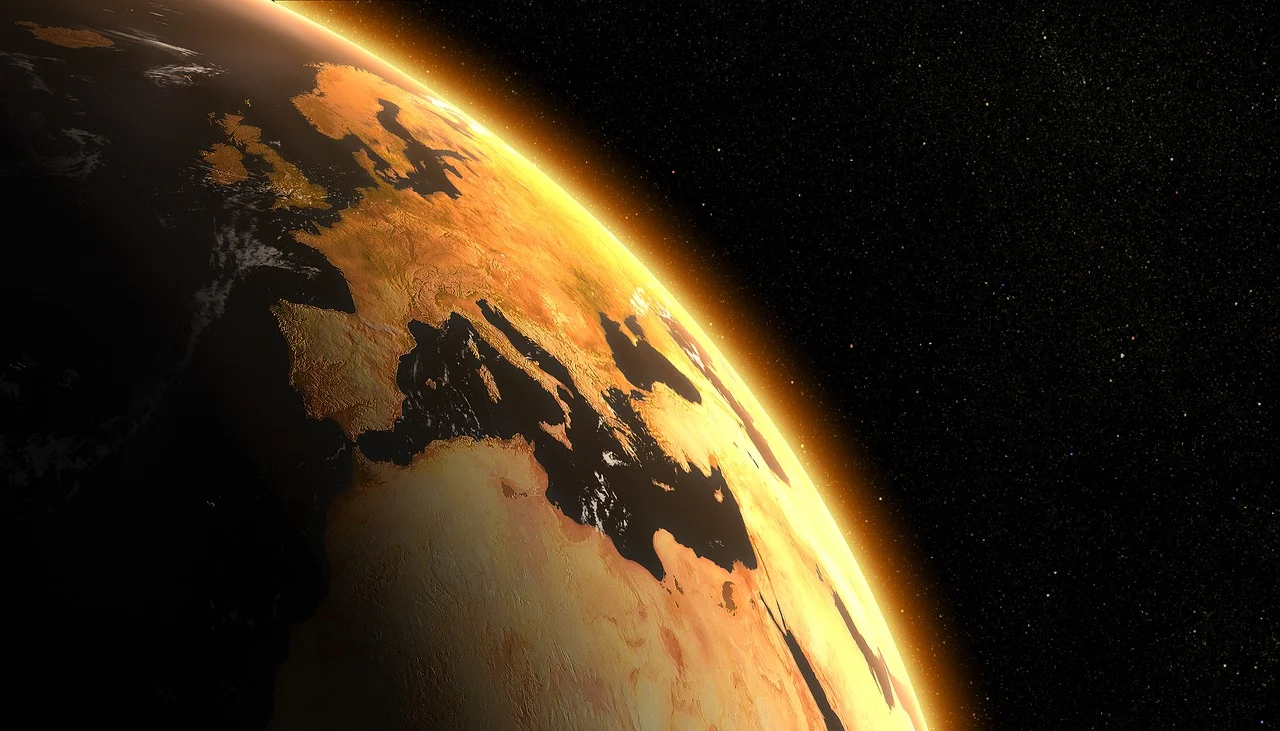 India needs to develop a comprehensive industrial policy with strategic investments and other interventions to stimulate demand for green hydrogen across the economy, in the chemical industry, hydrogen fuel vehicles, hydrogen turbines for firm power generation, steam generation, and other low-emission industrial production opportunities.
This is necessary to build a strong economy powered by globally competitive renewable electricity. With its National Hydrogen Mission, which primarily focuses on providing incentives for sustainable energy sources, the Indian government has started the process. The next stage should be for policymakers to develop flexible labour skills and supply networks in advance.
The future of the globe is at a crossroads. Either we can continue to rely on liquid and gaseous energy sources as we have in the past, or we may move forward with a greener future. As India negotiates the challenging route between the need for affordable yet safer energy supply alternatives to satiate its quickly expanding economy and to do so in a way that fulfils the government's 2070 net-zero emissions ambitions, the decision will have significant ramifications.