Here is a list of the top 10 Auto and Vehicles android apps in India in 2021.
1. CARS24® – Buy Used Cars Online, Sell Car in 1 Hour
2. RTO: Check Registration Info, Service & Challan
3. GoMechanic – Car Services, Battery & Tyres
4. GoMechanic Spares – India's No. 1 Auto Parts App
5. boodmo – Spare Parts for CARS in India
6. BIKES24 – Buy Second Hand Bike, Sell Bike Online
7. CarWale: Buy-Sell New & Used Cars, Prices & Offers
8. Park+ | Fastag, Parking, Insurance and more
9. CarDekho: Buy / Sell New & Second Hand Cars Prices
10. Maruti Suzuki True Value -Buy/Sell Used & Old Cars


1. CARS24®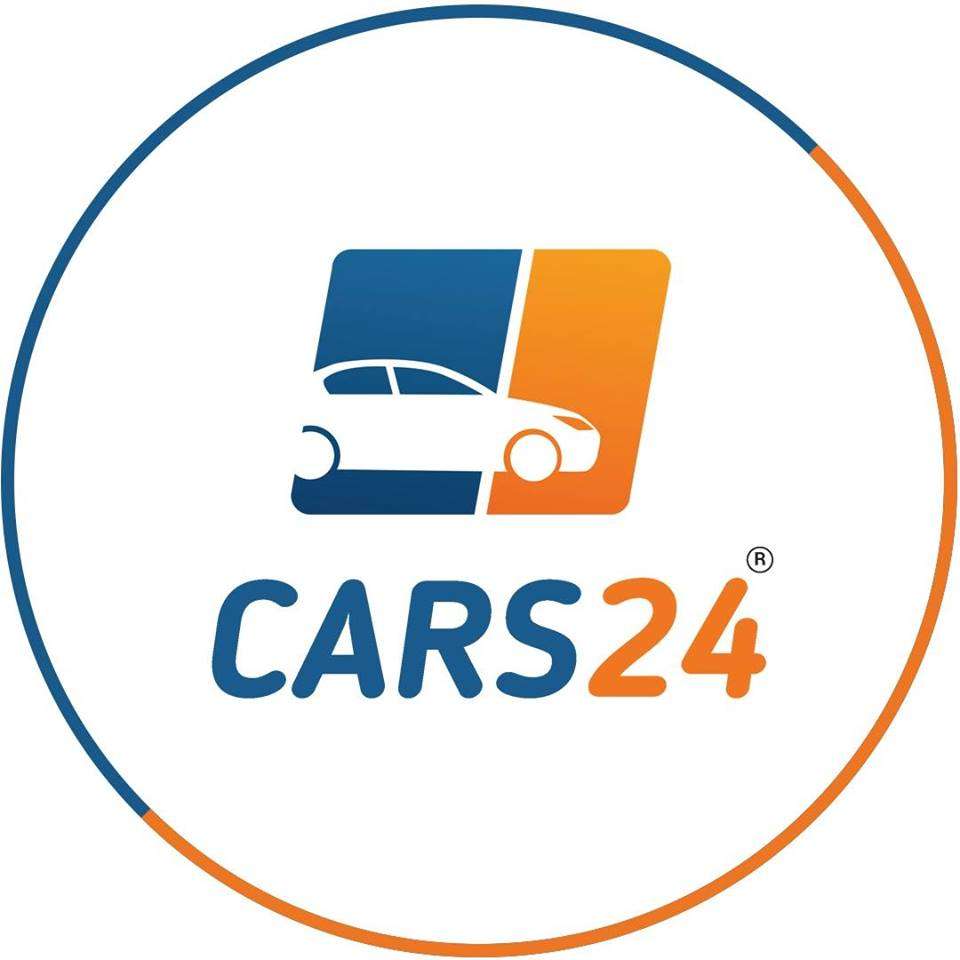 CARS24 is one of the top-rated car apps for buying and selling used cars in India. Through the app, you can buy used cars with 6 months warranty completely online. For sellers, you can sell your car from your home or CARS24 branch in less than 1 hour and get the best price instantly.
At CARS24, we work towards simplifying your online car buying and selling journey with help of technology. For second-hand car buyers, we bring you industry-first features such as 7 Day Trial, 6 months Warranty, Quick and hassle-free finance, and Doorstep delivery.
To buy used cars in India, check out thousands of certified pre-owned cars in this app and reserve the used car of your choice by paying a refundable booking fee.
HOW TO BUY A Car from CARS24?
1. Browse through thousands of cars, of all makes and segments.
2. Select the car.
3. Reserve the car by paying a refundable deposit.
4. Schedule a test drive at your home / CARS24 Hub.
5. Make the payment to complete the purchase or get a refund (if in case you do not like the car).
6. Congratulations! The car is now yours! If you do not fall in love with the car, you can return it within 7 days and get a full refund.
WHY BUY With CARS24?
Wide selection of cars for sale – certified hatchbacks, sedans, SUVs, & MPVs.
2. RTO: Check Vehicle Registration Info, Service & Challan
Looking for a one-stop solution for all your vehicle-related information, head to the RTO app. The app can help you get all the details regarding an individual vehicle challan, driving license, registration information insurance expiry, service history.
Customer Profile Management
The most amazing part about this RC details checking app is you can easily get access to all your personal data and vehicle-related information with a click. Moreover, it allows you to update all your personal data in addition to the digital copies of your identity proofs like DL, RC, PAN card, and Aadhaar card. You can also get the exact RTO registration number, driving license details, vehicle registration details in a single click.
Prime Vehicle Information




The RTO vehicle owner details checking app offers you more than 35 unique data points to get complete information from head to toe regarding your vehicle. You can also get a sample PDF based on all the information related to a particular vehicle. You can retrieve information like body type of the vehicle, chassis number, engine number, father's name of owner etc.

Driving License Information




This RTO app works as a boon when it comes to getting vehicle license information. You can get all details like date of issue, status, expiry date, vehicle class, owner name, and the registration authority. To get the details you just need to enter the license number and state of birth.

Vehicle Challan Information




This vehicle challan checking app has removed all the complications that you used to face while finding vehicle challan information. All you are supposed to do is enter the challan number to get details like date and time of challan, name of violator, along with DL/RC number.

Vehicle Service History




With the help of the vehicle service record app, you can get accurate information about the service history records of various vehicles. The record is provided both online and offline with the help of our experts.

All you need to do is just open the app and enter the registration number of the vehicle. After that, you will get system-generated important information related to the service history of the vehicle like a list of all the repaired parts, nature of service, i.e., free or paid, mileage during the time of service, and bill date of the previous service.

Vehicle Price Check




The vehicle price checking app also allows you to get the best price for cars. As a user, you need to provide the details regarding the car. When you tap the Check Price button in the app, it will show you the estimated market value of the car at the current time.

Stolen Vehicle Information




This feature allows you to get the details of a stolen vehicle for the North India Region. This will also help the users in buying genuine vehicles and get rigid information regarding their lost vehicles.
3. GoMechanic – Car Services, Battery & Tyres
India's #1 Car Servicing App – Trusted by Over 1 Million users for Car Repair, GoMechanic is India's largest network of 500+ car service centers operating across Delhi, NCR, Bangalore, Mumbai, Hyderabad, Chennai, Kolkata, Jaipur, Ahmedabad, Lucknow, Chandigarh, Pune, Noida, Kanpur, Nagpur, Surat, Indore, Panta, Kochi, and Gurgaon, providing hassle-free car service on a single tap.
They help their users to find the most reliable car services around queries such as:
Car Wash Near Me, Car Accessories Near Me, Car Mechanic Near Me, Car Service Center Near Me, Car Garage Near Me, Car Workshop Near Me, Car Repair Near Me, Wheel Services Near Me, Car Denting & Painting Near Me, Car AC Service near me & Car Battery Near Me.
Services Provided
Denting & Painting Services – Dent Removal, Premium DUPONT Paint over Grade-A primer are available

Car Wheel & Tyre Services – 4 Types of Tyre Rotation, Automated Laser-Assisted Wheel Balancing, and Alignment, Along with Tyre replacement from major brands like Apollo, CEAT, Continental, Falken, JK, Michelin, MRF, Bridgestone, Yokohama.

Car Cleaning & Detailing Services – Brands like 3M, Werth, Diamond, DUPONT/Nippon Paint are used. Car Wash, Rubbing- Polishing, Car Dry-cleaning,

Interior & Exterior Detailing, is available!

Car Repair Service – Periodic Car Service, Engine Repairs, Car Oil Change, Air Filter Replacement, Coolant Top Up, & More

Car AC service – AC Gas Replacement, Dashboard Removing & Refitting, Compressor Oil Top Up, AC Filter, and AC Vent Cleaning, & AC Leak Test

Car Battery – Brands like Exide & Amaron come with a warranty, Existing Battery Replacement, Free Installation.

Car Glass & Custom Services – Glass replacement & custom repair

Car Lights & Fitments: Get Lights, Bumpers, Sony Stereo Systems, Horns, & more

SOS Emergency Services: Get on-road emergency assistance like battery jumpstart, car engine scanning, Wheel-lift towing & Flat-bed towing. Get on-spot solution for Car self-starter Issues & Car fluid leakage.

Car Health Card: Get complete expert analysis & your car's health inspection report in no time.

Car Insurance Claims: Get quick car insurance, repair & accidental claims with over 200+ cashless garages. Our partner insurance agencies are IFFCO-Tokio, ICICI Lombard, Royal Sundaram, HDFC Ergo & TATA AIG.
4. GoMechanic Spares – India's No. 1 Auto Parts App
GoMechanic Spares is India's largest network of Spares Outlets operating PAN India in the most efficient manner! The GoMechanic Car Spares App is a single solution for procuring auto spare parts online. We offer the user a wide variety of car spare parts sorted by categories & vehicles, which helps you land on the exact spare part manufactured by both OEM & OES brands!
Benefits of using the GoMechanic Spares App for Car Spares Purchases:
– 100% Genuine OEM/OES/Aftermarket Car Spare parts procured by industry specialists PAN-India
– Last-mile Logistic Support pan-India, especially in Tier-2 & Tier-3 cities
– Upfront & Competitive Pricing allowing you to be profitable hassle-free!
– PAN-India sourcing network 250+ supplier tie-ups across 100+ brands
– Free Shipping PAN India
– You can search for any part and look through our list of over 20,000 auto spare parts.
– Parts of over 100+ Brands available
– Competitive Pricing
How does GoMechanic Spares work?
Operating largely as a shipment based platform, GoMechanic Spares aims to deliver the perfect auto spare part fit that you are looking for. You can try car spare online shopping with our user-friendly auto- spare app that functions by enabling our users to select the exact filters like Manufacturer, Fuel-Type, Model, Variant, and Model Year! GoMechanic offers 100% genuine OEM/OES spare parts.
Why should you choose 100% genuine OES/OEM spare parts from GoMechanic Spares?
Spare parts are what keeps your car going and choosing the right kind of spare parts is a very crucial factor in deciding the longevity of your car. Using OES parts for your car repair actually saves you a ton of money and there is no quality compromise with the car repair quality when compared to OEM.
Hence purchasing quality auto spare parts that are widely accepted across a plethora of brands and models along with the added benefit of free shipping PAN India and highly competitive pricing would benefit your budget as well as your car.
5. boodmo – Spare Parts for CARS in India
boodmo.com, unit of Smart Parts Online Pvt. Ltd., is the ultimate destination to buy spare parts in India. Automobile service industry is very unorganized in the country and it is difficult to find a proper product or its replacement in the local spare part market.
App consist of spare parts for passenger cars for INDIA:
OEM – original spare parts for passenger cars (spare parts from manufacturer)
OES – aftermarket spare parts for passenger cars (BOSCH, GABRIEL, MONROE, TVS, MEYLE, TRW, UNO MINDA, MANN-FILTER, K&N FILTERS, BREMBO, FEBI BILSTEIN, LuK, SACHS, DELPHI, MAHLE, PUROLATOR, etc)
6. BIKES24 – Buy Second Hand Bike, Sell Bike Online
BIKES24 is one of the top platforms for buying and selling used bikes in India. Through the app, you can buy 2nd hand bikes, second hand scooty with 12 months warranty completely online and get it home delivered . Customers can also sell a bike online with our home inspection or self inspection and get the best price for their old bike.
BIKES24 is the two wheeler division of CARS24 Services Private Limited that works towards simplifying your bike buying and selling experience with the help of technology. For second hand two wheelers buyers, we bring you industry-first features such as 12 months Warranty, 7-Day Easy Return, Quick Financing with same day approval, and Doorstep Delivery.
Wide selection of Bikes For Sale – 1000's of verified bikes and scooties.

Quality Promise – Each two wheeler has passed a 100 checkpoint quality check.

Refurbished Bikes – An average of Rs.10000 is spent on each bike to ensure your two wheeler is as good as new.

7 Day Trial – In case you're not satisfied with the bike, return it and get a 100% refund.

Home Delivery – Get the bike delivered to your doorstep.

Quick Financing – Finance option to all our customers. Get used bike loans with instant approval, and minimum documentation.

12-months warranty – Buy used bikes with a warranty from top brands like TVS, Bajaj, Honda, Hero, Hero Honda, Yamaha, Suzuki, KTM, Royal Enfield, Vespa, Kawasaki, BMW, etc.
7. CarWale: Buy-Sell New & Used Cars, Prices & Offers

CarWale app is one of the top rated car apps in India for new and used car research. Today, finding a suitable car for your needs can be exhausting with a multitude of options available.
CarWale app answers all your car related queries online. At CarWale, we work towards simplifying your car buying journey by providing accurate on road prices of cars, genuine user and expert reviews, and the option to book test drives with nearest dealers. You can also compare different cars with the car comparison tool. This app also helps you to connect with your nearest car dealers for the best offers available.
If you are looking to buy second hand cars, this app provides more than 50,000 verified used car listings from genuine sellers. You can also sell your second hand car in just a few steps and know the right price for your car with the car valuation tool.
Features of the CarWale App :
• On road car price – Get accurate and up to date ex-showroom, on road price and price breakups for all cars sold in India of brands such as Maruti Suzuki, Ford, Honda, Hyundai, Renault, Tata, Toyota, Mahindra, Nissan, Datsun, Audi, Mercedes-Benz, BMW and so on.
• Car features and specs – Up to date features and specifications (such as mileage, seating capacity, transmission type, etc.) of cars including the most recent launches
• Compare Cars – Best car comparison app for comparing prices, features, specifications and colours
• Customer Review of cars – 10,000+ user reviews to help you make the right choice
• Expert Reviews – 5000+ video reviews of cars by industry experts
• Buy or sell old cars – 50,000+ used cars listed for sale across various cities in India. Buy second hand cars from a wide array of listings from genuine and top rated sellers. List your second hand car for sale with a few simple steps and get connected with genuine buyers
• Car News – Latest domestic and international car news including a special section for upcoming cars in India. Stay updated with all the latest events in the Automobile Industry in India such as Track Day 2019
• Used Car Valuation – Check right market price for used cars
• New and used car dealers – Locate dealers in your city/area
• Car photos, videos – Experience car features including 360 degree view, interior/exterior views of popular cars
• Share Car – Share your shortlisted cars and content with your friends
• Luxury Cars – For the car enthusiast in you, we have up to date information on luxury cars
8. Park+ | Fastag, Parking, Insurance and more
Park+ is India's most trusted app to manage all your car needs. Think of your car, think of Park+.
• Find and pre-book parking online
• Buy & Recharge FASTag
• Search any vehicle information
• Buy Vehicle Insurance
• Set alerts for your Insurance & PUCC expiry
• Check real-time fuel prices
• Find RTO and check traffic rules & fines
and a lot more.
If you love your car & your time: You need Park+!
9. CarDekho: Buy / Sell New & Second Hand Cars Prices
Looking to buy a New car? Or Buy & Sell a Used car?
You can do all this and more using CarDekho – best car app in India. Do your car research – find out about the latest cars, popular cars and upcoming cars in India. Check out on-road price of various car models in your city, compare specs and features of two or more cars. Find out about the latest car offer and discount, get assistance with car loan, car insurance and more. You can even buy and sell used car easily using the CarDekho App, which has over 1 lakh used cars for sale in Delhi, Mumbai, Bangalore, and other cities.
Benefits of downloading CarDekho App:
Compare Cars on-road price, specs and features

Use the CarDekho app to get up-to-date on-road prices of new cars like Hyundai i20, Renault Kwid, Maruti Baleno in your city. You can also compare car prices and specs and even different variants of the same car to decide which one to buy.

Car Loan, Car Loan EMI Calculator




Find out more details about car finance you might need using car loan EMI calculator and get best deals on car loan interest rates.

CarDekho Gaadi Store




Want to sell car? Visit CarDekho Gaadi store or book an appointment online on CarDekho App to sell used car in a single visit and get best resale value on your car while also helping customers with RC transfer, loan closure assistance, instant money transfer.

Latest Car News, Reviews, Offers




Read news and in-depth, unbiased reviews from both experts and car owners. Get a detailed car look through videos, images or even a 360-degree view of car inside out. You can also find out nearest car dealer, arrange for a test drive and learn about best offers & deals on cars using the CarDekho App.

Buy & Sell Used Car With Ease




CarDekho has second hand cars with over 1 lakh used cars listed for sale. We have High Quality Used Cars in Delhi NCR, Mumbai, Hyderabad, Bangalore, Jaipur and in more cities.
You can use CarDekho to easily sell used cars by simply clicking a picture of the car, uploading with details. At CarDekho, they also take the responsibility of verifying prospective buyers to ensure that you are contacted by genuine customers only.
10. Maruti Suzuki True Value -Buy/Sell Used & Old Cars
Powered by the trust and reliability of Maruti Suzuki, the True Value App brings convenience to your fingertips. Buy and sell pre-owned cars, and do a lot more with this intuitive app. True Value, pre-owned car business of Maruti Suzuki has a pan India reach with a network of 1190 outlets across 936 cities.
Browse through a wide range of pre-owned cars on the True Value app, search and filter according to city, budget, model and colour. Get all the information about the shortlisted pre-owned car, and instantly book a test drive. And if you are considering selling your car, use the app to Request Evaluation, and get the car evaluated at your doorstep.
With the True Value App, you can easily:-
– Locate the nearest True Value outlet – Locate the nearest Maruti Suzuki True Value retail outlet with the app's Outlet Locator.
– A wide variety of choices – Browse through the Recently Added, Most Searched and Top Rated pre-owned cars, all filtered according to your preference.
– Calculate EMI – Just enter the required Loan Amount, the preferred Interest Rate and the Loan Term all through easy sliders, and instantly get the tentative monthly EMI.
– Accessories – Browse through a wide range of genuine Maruti accessories. From Infotainment to safety and car care. You'll find everything on the Maruti Suzuki True Value app.
– Compare cars – Compare different used cars. Simply select 2 cars, and get a clear overview of the two cars.
– Image gallery of every used car – The detailed photo gallery provides a complete picture of the vehicle's exterior as well as the interior.
– Evaluation as per your convenience –Select Sell Car, fill in a simple form to share your name, mobile number and email ID, along with the city and dealer that's close to you, to get your car evaluated at a location of your preference.
– QR Code Scanner – Use the QR code scanner in the True Value app, to get more information on any car when at a True Value outlet
– FAQs – Get detailed answers to common queries related to buying from and selling to Maruti Suzuki True Value, as well as general FAQs
– Share your feedback – Provide your valuable feedback on how the app or the service can be improved. All you have to do is enter your name, your mobile number and your suggestion.