Trends
Delhi airport becomes India's first to run entirely on hydro and solar power
Delhi airport becomes India's first to run entirely on hydro and solar power
The Indian capital has a new airport and it is not just world's biggest, it also opens up as India's first airport to run on 100% green energy. This ambitious project took 17 years to complete and the moment the terminal was inaugurated on Wednesday, Prime Minister Narendra Modi described it as an "engineering marvel." This accomplishment pushes India closer to its national goal of generating 175 gigawatts of renewable power by 2022.
The idea to shift completely to green energy was formed by late Shiv Gopal Mishra, former chief minister of the eastern state of Bihar and an MP. He envisioned a Greenfield project that would be close to the capital using solar power as well as a waterbody nearby. A decade later, an ambitious Rs 32,000 crore ($5.7 billion) has been invested into this project.
The new terminal covers 4.8 million square feet and can handle 70 million passengers annually. Around 8,000 passengers can check-in at a time and another 6,000 can move through the security check. There are 60 entry and exit points covering the entire terminal so that it is easy to go from one to the other.
When the new terminal, which is twice the size of New York's JFK airport, was inaugurated it operated on 100% renewable energy alone. Speaking at the launch, Modi said that was made possible by generating solar power from rooftop panels and wind turbines placed outside the building. This is India's first airport to operate in such a way but it will still be connected to grid for backup power and general use.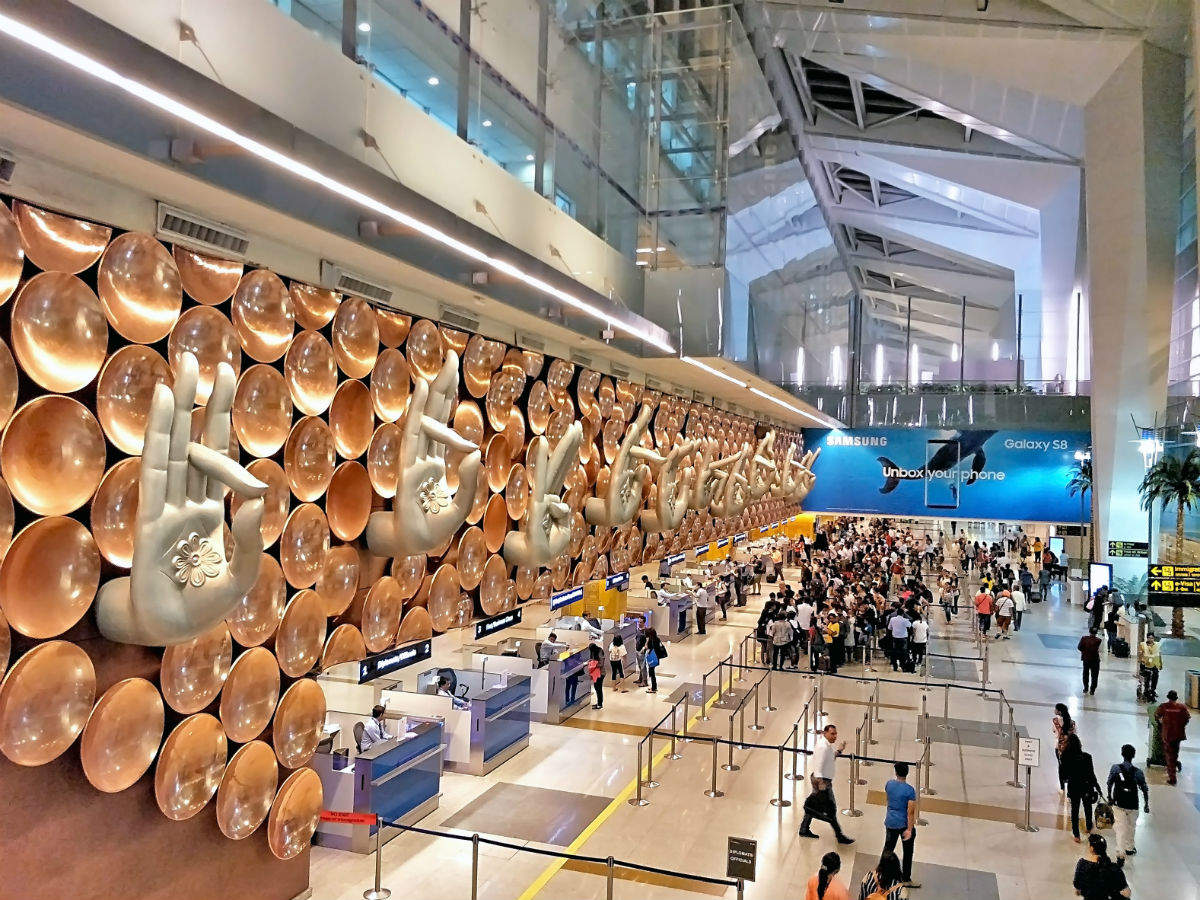 "The environmental benefits of such a project are enormous," said Rakesh Kamal, chief executive of Delhi International Airport. "It is not only going to decongest the airport but also reduce pollution and its carbon footprint." With this new airport, it will be much easier for India to expand its reach as a global travel hub.
" "India is already home to the world's largest solar park and the biggest wind power hub. We will now be the first country in the world to build an airport that runs on 100% renewable energy." "According to Prime Minister Narendra Modi, the new terminal becomes "the greenest airport in the world". The clean energy used for its construction is enough to power all of Delhi's 1.4 million households for a full year."
" "This is an extraordinary mega project," Modi said. "The idea behind it was that we are very concerned about air pollution, about the environment and whether we will have a beautiful India. And this is a symbol of what India's power capacity looks like in the 21st century… We can have a country which is technologically advanced and also run on 100 percent renewable energy.
A new terminal for a modern airport that runs on 100% renewable energy is one of the most ambitious projects in the world. Over the last decade, India has been able to evolve from being a nation with an economic power to a nation that prides itself on its clean energy. Delhi's airport was not only created to handle growth but also to help create a cleaner environment for future generations.
This project is not just for future generations in India, this airport will help other countries as well. Its 100% renewable energy makes it much easier for the country's leaders to be environmentally conscious and spread knowledge about investing in clean energy sources. In the last 11 years, India has made leaps and bounds in implementing its national goals, one of which is generating 175 GW of renewable power by 2022.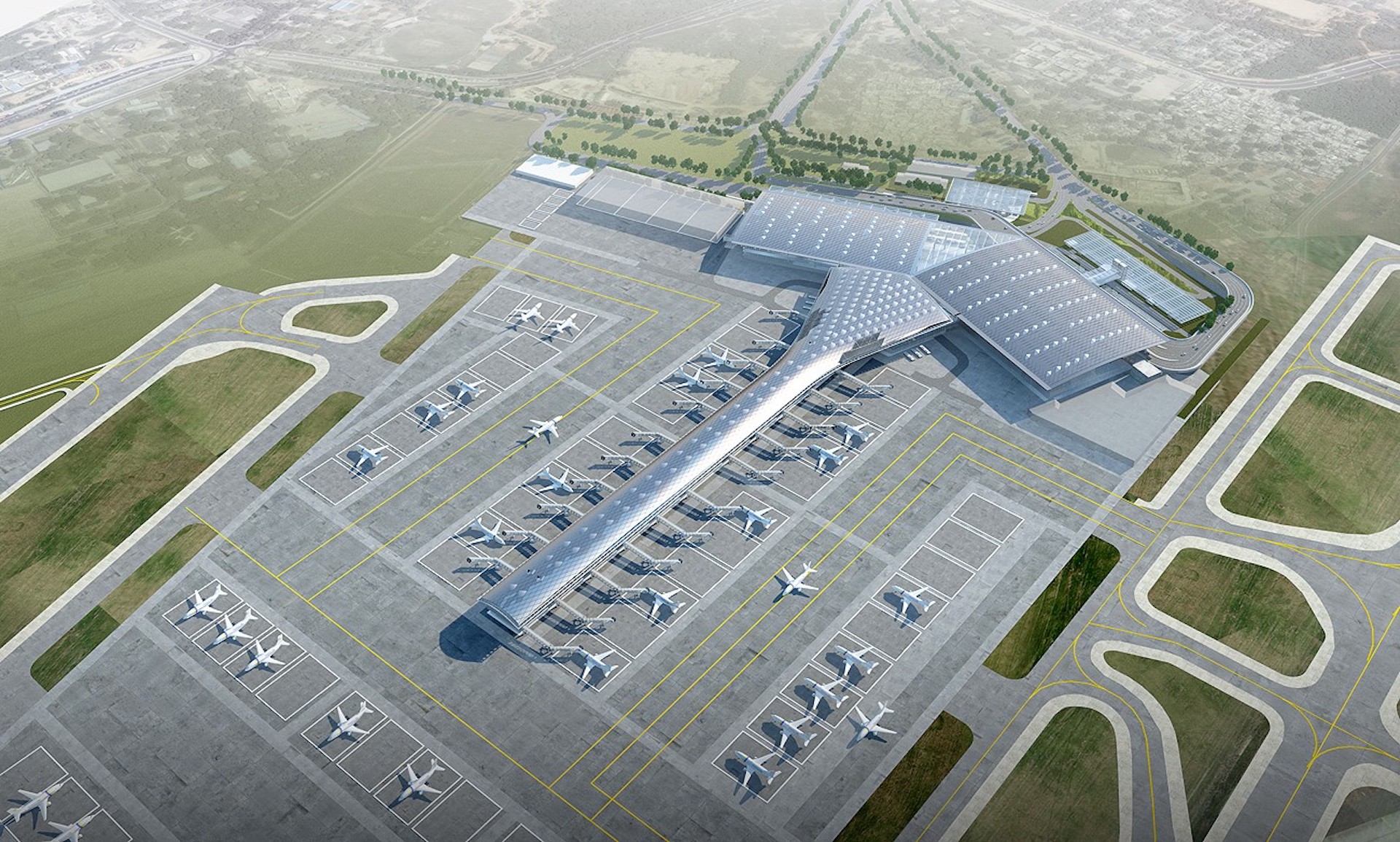 " "This airport will be one of the most advanced airports in the world," said aviation minister Ashok Gajapathi Raju. "Our young men and women will become its ambassadors to over 3 billion people." " It will also help India become a country with a reputation for innovation as well as for its rich culture and diversity.
" "Delhi International is India's first airport that uses 100 percent renewable energy. In future, we will try to use renewable energy for all airports as well," said Modi. " It is also a project that will affect the country's future in over different ways. When it was built, it was for its citizens and for the future generations but because of its ambitious nature, it has become a symbol of hope for everyone in India.
All airport terminals in India generate at least 40% of their electricity requirements through renewable sources such as natural gas and solar, but the new Delhi one is the first to be designed and built to operate on 100% renewable energy. The Indian capital has a new airport and it is not just world's biggest, it also opens up as India's first airport to run on 100% green energy.
Delhi airport can be a showcase for other airports to follow the same path of going green. The new airport gives India a platform to reach out to other countries and it can share with them its experience and knowledge. The management at Delhi International Airport said this new airport can be a major catalyst for the growth of India's aviation sector and its economy as a whole.
The new terminal has so far been able to receive over 1.8 million passengers and more than 100,000 tons of cargo. It will be able to handle 70 million passengers per year by the time it is fully operational. Delhi's airport will now have a new benchmark for cleaning the air as its green energy is effective and green.
"The airport serves as a showcase for the world community to see India's vision for a green and clean India. The terminal demonstrates that clean energy can also have a significant role in major infrastructure projects," said Piyush Goyal, Union Minister of State (IC) for Power, Coal and New & Renewable Energy. "
The new airport has come at a time when India is making a global push for clean energy. In the last 11 years, India has made leaps and bounds in implementing its national goals such as increasing renewable power capacity by 175 GW by 2022. With this new airport, India can become known as the world leader in green building techniques.
"It is an extremely innovative airport," said Sudhakar Reddy, analyst at KPMG India. "The terminal is designed in such a way that you are never far from a power source. There are panels everywhere: the roof of the building is covered with them and there are solar panels on the parking lot, too. It shows how far India has come in being able to leapfrog stages of modern progress.
In addition to being environmentally friendly the airport also has enough capacity to handle future growth for the next 50 years. The terminal has been designed to hold a capacity of 50 million passengers per year but it was projected that it would only end up handling 45 million. "That's a testament to the efficiency of the facility," said Reddy.
Although the new airport has been adapted to run on renewable energy there are still challenges that remains such as implementing a long term solution for sustainable energy and transmitting power to the airport. While the airport presently receives it's power supply through an under ground grid, engineers have not yet worked out how power will be transmitted in peak hours when solar and wind output is at its lowest.
It is reported that the airport is aiming for a total of 100% renewable energy and "we will be doing this by bringing in more solar panels," said Rakesh Kamal, chief executive of Delhi International Airport (DIAL), the operator of the new terminal. "This is not just a building but an environment friendly one.
The green building is planned to be run entirely on solar and wind energy. The airport plans to install as much as 3,00,000 square feet of rooftop solar panels. The panels are also used to power other airport facilities like the air-conditioned bus service connecting the international and domestic terminals. In addition to this, 7 wind turbines have been installed near the airport premises which will work in tandem with the rooftop solar panels for providing power to the terminal and its features.
Airport Operators Association of India (AOAI) of India has initiated a protest on the new office complex in Delhi airport. In the same, they have been stopping officials and visitors from entering into their office's premises. The AOAI has urged that it be stopped till the notice is withdrawn by Delhi International Airport Ltd. DIAL which is the owner of this new building has been ordered to remove their notice for storage and maintenance of aircrafts and other property in a closed off area by Supreme court of India.
The airport is located at Indira Gandhi International Airport in New Delhi. It was constructed at a cost of 8,000 crores ($1.2 billion). The airport has the sixth largest passenger terminal in the world by area. The new airport will have a capacity of 50 million passengers per year. The terminal has been built on 23 sq km area to reduce congestion at the airport.
Together with the administrative staff (who are also part of DIAL), there are about 15,000 employees, among them about 800 pilots for the Airbus and Boeing aircraft. The terminal building of DIAL is one of the largest buildings in Asia. It has two wings, with a total of four levels. The main passenger area has over 40000 square meters in area and is spread over 12 levels.
The new terminal will have 5 jet bridges. The airport has a total of 14 parking bays, each of which can accommodate a Boeing 777 and Airbus A340 sized aircraft. To facilitate faster turnaround time, 3 of the parking bays have been constructed to be able to handle rapid turnarounds by simultaneous loading and unloading of passengers and cargo.
A total of 400,000 guests were expected for the opening of the new airport terminal, including some from abroad. However, only 120,000 made it to the inauguration. The delay in opening up of new terminal was caused due to non-issuance of safety licenses. The licenses were slow to be given because the Delhi Government was close to an election.
The new terminal is equipped with 4 security check points, 3 baggage processing belts, 12 loading bridges and 11 food courts. The passenger lounge has seating space for over 5000 people, which is approximately the capacity of a regular high-speed railway train. It can also accommodate 50 Boeing 737s and Airbus A320s simultaneously. It has a total built area of 43000 square meters that includes 184 parking bays and other facilities.
The architectural configurational design of the new airport is unique, and is widely credited as one of the projects of India's "smart city" initiative. The terminal has been designed to be energy efficient and also sustainable. The design makes use of solar panels on the parking lot as well as on the tarmac right at the entrance which can be used for charging batteries for vehicles, which will help to minimise emissions in case of an emergency.
The building is designed to be vaulted to give it a distinctive look, which will also provide better protection against terror attacks. The design has been created with a collaboration of seven Indian and international architecture practices. It has been done by Arup Consultants, DIAL's consultants, and built by ABWR India Limited for DIAL.
The new parking lot is equipped with solar panels on the tarmac which can be used for charging the vehicles. The new terminal building also has a vaulted design, making it difficult to be attacked from terrorist attacks. Judging from the way it was made, it is built as an architectural signature for India's smart city initiative.
The green solar panels installed will help to provide and maintain the energy needs of the terminal. There are also other energy-generating sources both from within and outside the premises are being used to power the terminal. While airport parking bays are primarily designed for single passengers, there is an option to park up to four cars at a time. These parking bays have built-in charging facilities too, which can be used by electric vehicles in case of emergency.
The airport is named after Indira Gandhi International Airport, located at Palam in New Delhi. The name was chosen to honour Indira Gandhi, the former Prime Minister of India and also the first female prime minister in India. A public toilet and a public water facility has been provided for women to use during waiting time and flights. There is an area under the terminal which can be used by people with disabilities and people who need special assistance which cover a total area of over 3900 square meters.
The first phase of the project was started in 2005, but it was completed and ready for use in April 2011. It has two runways, the third one being 6,000 meters long, the longest runway in India. The new terminal building has been designed by world-renowned architects Foster + Partners and is one of the most expensive buildings ever built in India.
The Air India Building is a building located adjacent to the terminal building. The Air India Building houses offices for the airline's employees and its head office which is in Mumbai, Maharashtra, India. It was designed by Hindustan Aeronautics Limited (HAL) which then was under government control, and built by the Defence Ministry.
Indira Gandhi International Airport is India's sixth busiest airport, and by gross domestic passenger traffic. It is one of the largest airports in the world. The airport uses four runways. Two of them are concrete paved runways while the others are grassed ones. There are two taxi stands at the airport, one being an international and another being domestic stand.
India is the fourth largest aviation market in the world, with 694 million passengers. The country has a total of 380 airports. It also has over 1750 heliports, and about 394 transport helicopter operations. The gross domestic carrier traffic at airports in India was 716 million, which was 53 per cent of the national total.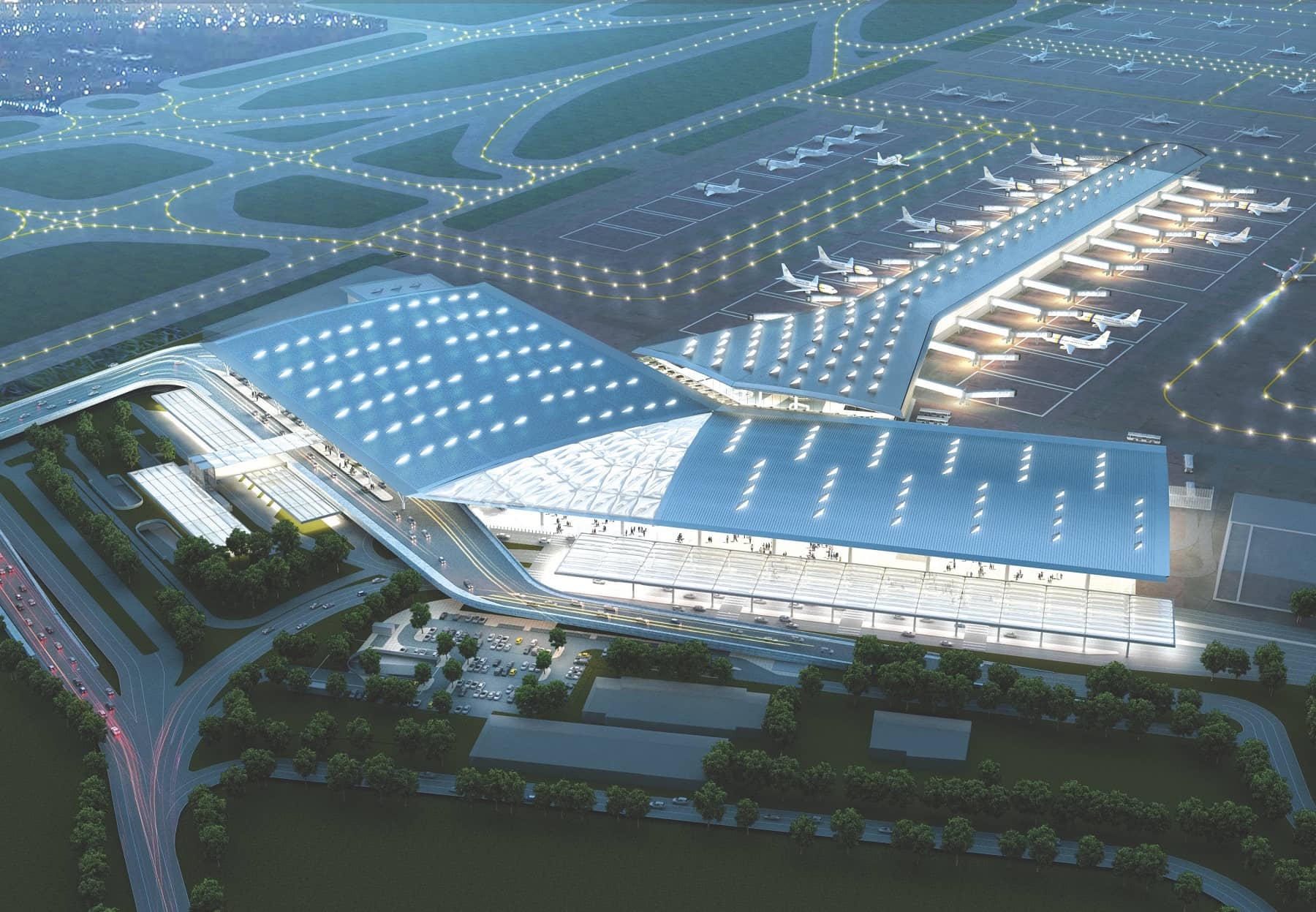 The airport is a part of the Delhi Development Authority (DDA), which was set up in 1955 to oversee land use and planning of the capital city. The airport was originally named after Rajiv Gandhi, who was at that time the Prime Minister of India. It was later renamed after Indira Gandhi, who is considered to be one of the greatest Prime Ministers in Indian history, and is also seen as a freedom fighter and a strong leader for fighting for her country.
Airport Express line connects the airport to New Delhi railway station and New Delhi Metro Station. The Airport Express line is operated by Airport Express Metro Services Ltd., a subsidiary of DMRC. The airport has a single platform station which was built by the Delhi Metro Rail Corporation (DMRC). It is linked to the main terminal complex with a 400-metre-long foot over bridge. In addition, there are five entry and exit points in the terminal building to provide easy access to different modes of transport such as airport shuttle bus, taxis, auto rickshaw and prepaid shuttle bus.
edited and proofread by nikita sharma