Samarpit Kanwatia, is a Mumbai-based acclaimed celebrity astrologer with an experience of more than 18 years having numerous clients, pan world. His dealing with multiple clients, which include successful personalities from different professions, has made him well researched to deliver his clients whatever they expect of him. His clients irrespective of their different castes, religions and nationalities have always benefited from his knowledge. He has intense knowledge on Vastu and Numerology too and while consulting a client he likes to mix Astrology, Numerology & Vastu, positioning a superior guidance offering a more wholesome and productive result, to his client.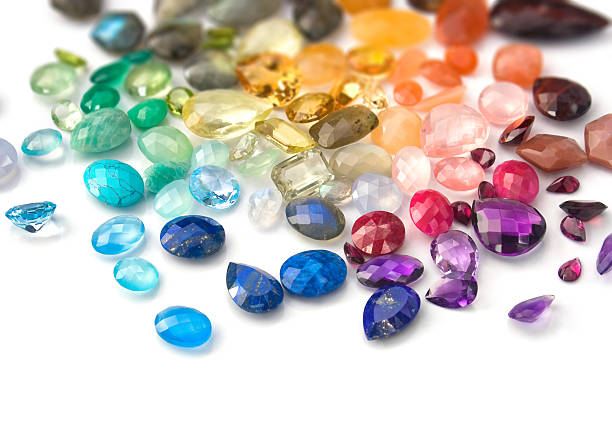 Many of us believe that gemstones can do good in our lives. This is true. In fact every naturally occurring element emits powerful energy and reverberates in a pronounced frequency when directly bought in contact with sun and its rays, the biggest emitter of energy.
Possessing the right quality of gemstone is of paramount importance as it can help build a business and life that you've always dreamed of.
The right Gemstone is always determined by various factors such as its cut colour clarity and quality.IT also relies on the fact that the stone one is wearing should suit his stars in his charts, purely if one is wearing it specifically for religious and astrological reasons.
So let's discuss 4 different types of Gemstones that can boost your business plans and place you and your business to success!
RUBY – It's the lord of planets and likewise anyone wearing a Ruby would always benefit from its luck. Ruby primarily enhances luck charm charisma and like its ruler planet SUN, gives you abundance of grace and power. NOBODY can ever overlook a person wearing a RUBY because of its immense charisma. A person wearing a ruby can please and dominate anyone at the same time.
EMERALD – Dominated by the planet Mercury it is one stone you will find all businessmen wearing as it's the stone for action aggression and money. A wearer of good Emerald will have the sweetest and most proficient language very apt for business and dealing with people therefore helping him to reach pinnacle of business with approach.
BLUE SAPPHIRE – Ruled by lord Shani this is also called the stone for wealth and position. Anyone wearing a good blue sapphire will get confidence, sense of position and the characteristic trait of dominance in all situations. All people of position have Blue Sapphire as their lucky stone. It makes a businessman reach heights in its various transits such as "Sade Sati"
YELLOW SAPPHIRE – Ruled by the righteous and teacher lord Jupiter, they say that any businessman wearing this stone will invariably prosper and will have all amenities that they require or desire to have in this world. It primarily blesses its wearer with wealth related to land and other precious metals. It also makes the businessman take wise decisions and keeps their language in check.
Before you decide to wear one, consult an experienced astrologer who can assess your astrological chart and recommend if you should wear the stone and only after a positive confirmation from one's guide, one should wear a gemstone, after checking its colour cut and quality.
*Just like any other gemstone, the above mentioned gemstones are unique and can exert a positive influence in an individual's life. They however do not guarantee that you will be successful and lead a happy life always. The basic tenets of life such as patience, hard work, positivity and generosity are of prime importance. Wearing a gemstone is a key ingredient in the recipe for happiness and at the most act as a motivator to achieve your dreams.
To ask one free question log onto:www.sarvmangalho.com
For consultations with Samarpit Sir call Sandhya on: +91 8104149913 / +91 9967026669