Trends
The Hurun Global Rich List 2021 comes out with the World's Richest in the Year of the Pandemic; Some Fly High, Others Fly Higher!
The Hurun Global Rich List has just published its famously – 'who are the richest people in the world list!'
It would be difficult for us to imagine that despite the Coronavirus pandemic, there were some who gained stupendous heights in their personal income.
We are not only talking about the more prominent personalities like Jeff Bezos, Elon Musk, Jack Ma, or the famous Indian billionaires like Anil Ambani, the Adani's who would have probably anyway glided through the pandemic year; even if they had a little bit of their wealth eroded; we are talking about the number of people who became billionaires in the most challenging year yet, the year of the pandemic!
As per figures, the total number of billionaires in the world stands at 3,228, of which the world added another 412 billionaires; hence despite the coronavirus, wealth hit an all-time high as the total number of billionaires surged 32% to $14.7 Trillion.
The most significant surge and additions were seen from the obvious Healthcare Sector, as the pandemic put the focus on this sector after a long time and as people worried about their health; due to the pandemic, a surge in health supplements was seen across the board.
Besides the Health Sector, another sector that saw a massive boom was e-commerce; even as e-commerce was putting its roots, it grew enormously during the pandemic. One niche sector that saw surprising movement was the electric vehicles segment.

What is the Hurun Global Rich List?
The Hurun Global Rich List is the flagship product of Hurun Report, a private company that produces lists and research; it also has a media and investment business arm.
Founded in 1999 by Rupert Hoogewerf, who also has a Chinese name Hu Run and is the chairman and chief researcher of Hurun Report. Through this report, Hu Run became widely regarded as a significant, influential opinion former in China.
Hurun's mission, as is stated, is to promote entrepreneurship through Lists and Research with its business operations in China, UK, and India.
The Hurun List – Index of the Richest
If we were to look into the statistics of billionaires via Continent's, one would be surprised to know that the maximum number of billionaires are not in the western world as one would imagine but in Asia!
Asia takes the crown with a maximum number of billionaires – 1653; of this number, China has a total of 1058 billionaires.
The second is the Continent of North America, with 759 billionaires of which the USA clocks in with 696 billionaires, Europe comes in third with 660, South America with 95, Oceania has 44 billionaires, and the Continent of Africa has 18 billionaires to its name.
If we look at these stats, it is easy to see that China and America are ruling the game by making up for over half the number of the world's 'known' billionaires.
So are these Trailblazers?
In the pandemic year, at least 161 individuals added US$5Billion or more, 121 are 40 years of age or younger, and 77 are self-made billionaires, while 44 became billionaires due to inheritance.
Among the women trailblazers – Alice Walton of Walmart is the world's richest woman with US$74 billion in wealth.
Even the cryptocurrency has created its billionaires – 17 billionaires rose to fame last year.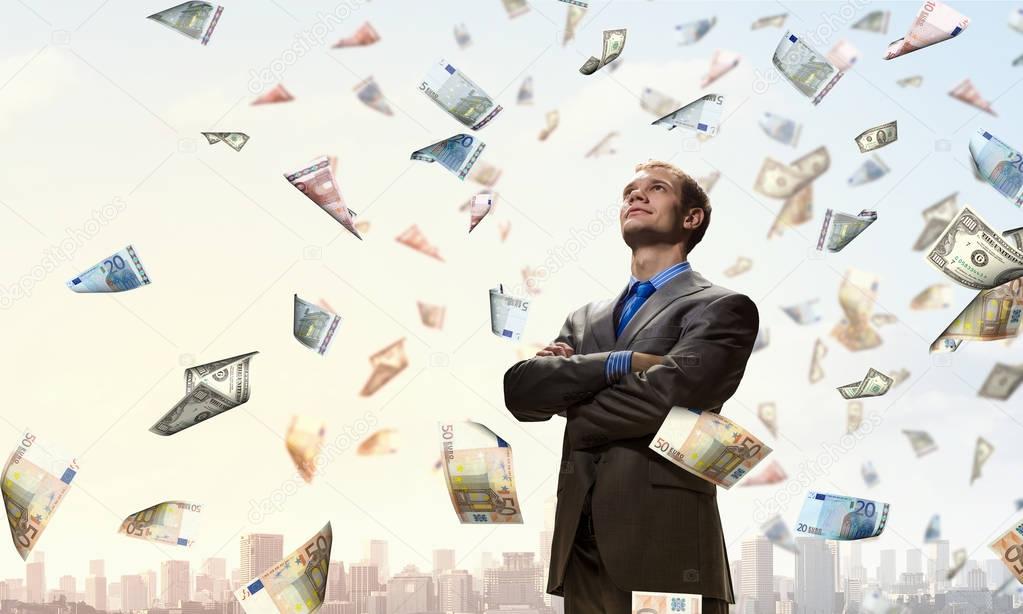 The Top Five Richest People in the World
Rank

Name

Wealth

US$BN

Change

YOY

Company

Country of Residence

1st

Elon Musk

197

328%

Tesla

USA

2nd

Jeff Bezos

189

35%

Amazon

USA

3rd

Bernard Arnault

114

7%

LVMH

France

4th

Bill Gates

110

4%

Microsoft

USA

5th

Mark Zuckerberg

101

20%

Facebook

USA
Who are the Big Players in India?
India did spectacularly well and rose to the 3rd spot with a contribution of 177 billionaires, an addition of 40 more as compared to the previous year.
Those in the Healthcare sector, Consumer Goods, and Chemicals led the pack with 37, 26, and 19 billionaires, respectively.
As expected, Mumbai is the billionaire capital in India, followed by Delhi, each with 61 and 40 billionaires.
The list also includes 32 billionaires of Indian origin outside of India.
So who are India's rich and wealthy?
Name

Wealth

US$BN

Company

Mukesh Ambani

83

Reliance Industries

Gautam Adani & Family

32

Adani Group

Shiv Nadar & Family

27

HCL

Kumar Mangalam Birla & Family

9.2

Aditya Birla Group

Murli Divi & Family

7.4

Divi's Laboratories

NR Narayan Murthy

3.1

Co – founder Infosys

Pankaj Munjal

1.2

Hero Cycles
Mukesh Ambani, as obvious is India's Richest, and also the 8th Richest in the world, the growth in wealth can be attributed to some fantastical deals that Mukesh struck even as the rest of the industries both in India and Abroad were struggling with profitability and many with sustainability but not so for the Ambani family and the other six families and individuals as mentioned above.
Which Industries created the maximum wealth?
| | |
| --- | --- |
| Industry | % of Billionares |
| Healthcare | 8.7% |
| Real Estate | 8.7% |
| Consumer Goods | 8.6% |
| Investments | 8.2% |
| Retail | 8% |
| Food & Beverages | 7.6% |
It would be astonishing to see the Real Estate sector coming in at number two – since many projects were put on hold, both commercial and residential, the real estate sector was estimated to reach a market share of $180 billion by 2020.
Although it might come as a surprise, the Real Estate sector clocked in some significant developments in the year 2020; here is looking at a few of them – 
In November 2020, Taj Group partnered with real estate company Ambuja Neotia Group to launch three new hotels—two in Kolkata and one in Patna.
The Godrej Group has ventured into the financial services industry with Godrej Housing Finance (GHF), through which it hopes to build a long-term and sustainable retail financial services business in India, aiming for a balance sheet of Rs. 10,000 crore (US$ 1.35 billion) in the next three years.
In October 2020, Brookfield Asset Management made a considerable investment in India through a US$ 2 billion real estate deal. Brookfield will buy 12.5 million square feet of commercial real estate assets from privately held developer RMZ Corp. The purchase covers rent-yielding office space and commercial co-working space.
In October 2020, Rajasthan-based realty developer, Bhumika Group, stated its plans to invest Rs. 450 crore (US$ 60.81 million) in two residential and one retail project in Udaipur, Alwar, and Jaipur, respectively.
In October 2020, Australia's REA Group Ltd. declared its agreement to acquire a controlling interest in Elara Technologies Pte. Ltd, the owner of Housing.com, PropTiger.com, and Makaan.com.
So while the year 2020 was undoubtedly a nail-biter, it did throw some big-time gainers who tapped in on to the opportunity presented by the Coronavirus pandemic and built massive amounts of wealth around this significant occurrence that crossed all boundaries to become a world incident.
Like in the game of cricket, some manage to knock the ball for a six while others may get clean bowled!