Trends
NCPCR issues summons to BYJU's CEO over allegations of hard selling its courses, exploiting students
The CEO of BYJU has been summoned by NCPCR on charges of student exploitation and hard-selling of its courses.
Byju Raveendran has been summoned to appear before the NCPCR on December 23 at 2 p.m.
In response to media reports alleging that the ed-tech company is abusing students by aggressively and falsely marketing its courses, the National Commission for Protection of Child Rights (NCPCR) summoned BYJU CEO Byju Raveendran on December 16.
According to the aforementioned media report, some parents claimed that they had been taken advantage of and duped, putting their savings and future at risk. According to the report, the ed-tech platform has also been "actively tricking" customers into signing loan-based agreements for courses that cannot be refunded even if the customer requests one. Furthermore, it was claimed that BYJUs had received numerous phone calls from parents of children but had taken no action.
Due to allegations that BYJU's is abusing its position to coerce parents and children into signing loan-based agreements and exploiting them, Byju Raveendran has been asked to appear in person before the current NCPCR on December 23.
Raveendran has until December 23 to submit "details of all the main courses run by BYJU's for children, and the structure of these courses, and also the fees details, and the number of students currently enrolled currently in each course, BYJU's refund policy, legal documents regarding BYJU's recognition as a legitimate ed-tech company, and also all other relevant documents regarding all the claims made in the media report." In relation to the aforementioned matter, he will also be required to explain the inconsistencies.
The NCPCR also warned the CEO of BYJU that if he disobeyed the directive, he would face the consequences.
Rakesh Kumar, a carpenter and also father of three, was playing with his daughter in a park in northern India one main evening in September when two well-dressed salesmen approached him.
The men introduced themselves as main representatives of Byju's, an Indian online learning platform, and also offered Kumar's 11-year-old daughter a tuition course worth 36,000 rupiah ($435), claiming it would be her key to success.
Initially intrigued, Kumar invited the men into his home, where they interrogated his daughter for two hours, declared her "weak" in the classroom, and urged him to buy the course.
He initially declined because the price appeared to be prohibitively expensive, given his monthly salary of around 20,000 rupees from working in a woodshop.
The 41-year-old man spoke at his workplace in Faridabad, which is located outside of Delhi. "But also then they said things like, 'Your current daughter will end up poor like you,' and also 'You should be ashamed for primarily preventing her from succeeding in life,'" he recalled.
"I finally gave in and… made the worst decision of my life," Kumar says.
He then also went on to say that he had borrowed money from his main brother-in-law in October and was unsure also when or how he would be able to repay him. "We're in a major financial mess," he admitted.
Kumar's experience with Bjyu's is not unique; numerous Indian customers have posted similar complaints online.
Customers who claim they were taken advantage of and deceived by Byju's, India's most successful startup and household name, have posted a slew of complaints on main social media platforms and consumer websites, jeopardising their savings and futures.
Twenty-two Byju customers, many of whom were low-income, told Context how salespeople had aggressively pursued them, forcing some to pay for courses or duping them into taking out loans before being left out of pocket.
The majority of the complaints came from parents who claimed that Byju's staff invaded their privacy by ambushing them in public and putting pressure on them at home or gathering their data covertly in order to further their goal of providing the best education possible for their children.
Customers claimed that Byju's ignored their complaints and refund requests, leaving them with few options.
Furthermore, context interviewed 26 Byju employees (18 current and 8 former), who spoke about the exploitative working conditions they endured while actively encouraged to profile and deceive clients in order to meet strict sales goals.
Byju's denied any wrongdoing and claimed that its operations were "centred around current customer respect and satisfaction" in response to a list of inquiries from Context via email.
"Our sales representatives and managers have never been ordered, urged, or given incentives to pursue clients who are unwilling or unable to pay for our products. We conduct our sales with the highest moral standards, according to a spokesperson.
Concerning employee complaints, the spokesperson claimed that corporate India had the "healthiest and most welcoming" workplace and that those who spoke to Context represented an "infinitesimal percentage" of its nearly 50,000 employees.
Byju's Loss after Loss
Kumar was informed by one of Bjyu's salespeople that he could also return his 7,000 rupee down payment within the 15-day trial period.
He had no idea the other salesman had taken his phone and identification documents without his permission in order to sign him up for a current loan until he started receiving text messages from a main third-party finance company reminding him of an upcoming monthly payment.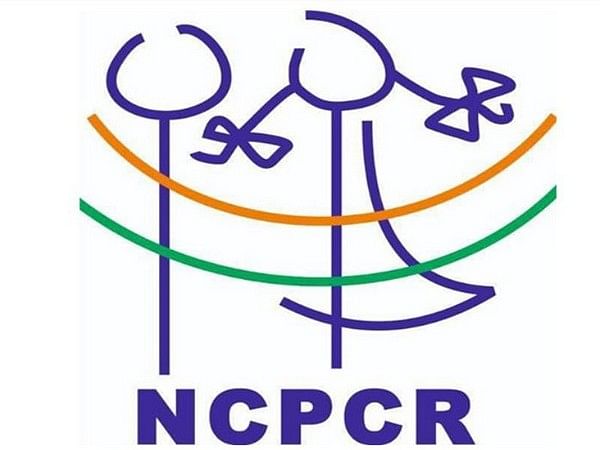 Kumar claimed he thought he was only applying for Byju's course and not for a loan.
"I changed my mind," he said the next day.
"I was aware that I lacked that sum of money. I'm only a labourer, and I have to support four people at home. I called the salespeople to get my refund. However, they vanished.
Since the current beginning of October, 4,000 rupees have been deducted automatically from Kumar's bank account to pay Byju's. He has tried to cancel his course a dozen times by visiting a Byju's centre, but he claims that despite being informed by several employees that the cancellation process was in progress, he is still being charged.
Despite a police complaint filed against Byju's, no action has been taken, according to Kumar. He remarked, "It's just loss after loss with no help in sight."
Byju did not respond to requests for comment on his case.
Employees at Byju's, and consumer rights specialists, business observers, and digital rights advocates allege that Kumar's experience exemplifies an unethical business model that preys on the weak.
Experts warn that those targeted are less likely to understand the potential consequences of Byju's offerings, or to be aware of their rights or available avenues for redress, because they are frequently from low-income families, have limited education, and lack technological skills.
In response to mounting criticism of Bjyu and its competitors, calls for improved investor due diligence and proper government regulation of the industry, which is currently unregulated, have grown.
While the main education minister has stated that a policy to regulate the sector is in the works, Ashok R. Patil, head of consumer law and practise at the Consumer Affairs Ministry, told Context that the department had been looking into complaints against edtech companies.
The Education Ministry has warned edtech companies to act transparently and consumers to be wary of claims made and services offered by these companies, such as being "led" to choose auto-debit payments for some courses.
In a statement to Context, Byju's vehemently denied customer complaints of mis-selling and false advertising, among other things.
According to the company's spokesperson, an investor-commissioned audit conducted almost recently by the international consulting firm Bain & Company revealed that Byju's did not missell "at all," and that every sale was verified by an internal audit team.
The representative stated that Byju's has over 7.5 million paying customers and also that out of the more than 150,000 products sold each month, they only receive about 1,500 refund requests, which are granted immediately if made during the trial period.
BYJU's: COMMERCIAL COMPLAINTS
As main schools closed and students turned to online learning, the COVID-19 pandemic benefited Bengaluru-based Byju's, which was also founded in 2011 and also released its now-ubiquitous learning app in 2015, encouraging it to go on a buying spree of smaller businesses and attract significant investments from around the world.
However, as children returned to school and the global economy deteriorated, the event's popularity began to wane.
Byju's reported a current loss of 45.64 billion rupees ($550.5 million) in the month of September for the fiscal year 2021, while revenue fell by 3%. Byju's was previously valued at $22 billion.
As it deals with losses, Bjyu is increasingly coming under fire from parents and students.
Several customers shared their experiences calling Byju's customer service to cancel their subscription during the trial period, only to find out later that their requests were never processed and that the refund eligibility period had passed.
ConsumerComplaints.in, an independent website, lists 3,759 complaints made against Byju's, 1,397 of which have been resolved and 2,362 of which have not. Long wait times for cancellations, difficulties getting refunds, and pushy marketing techniques are among the complaints.
In comparison, the website lists less than 350 complaints against each of the other major edtech companies, including Simplilearn, Vedantu, Unacademy, and the now-bankrupt Lido Learning.
Customers like Kumar have nowhere to turn because they are unaware of, or do not have access to, social media platforms and complaint-resolution websites where they can air their grievances.
Shaba Sheikh claimed that she had lost more than 30,000 rupees since enrolling her son in Lido Learning's classes in December of last year on a one-year payment plan.
Sheikh admitted to being extremely stressed while on the phone with her mother in Mumbai.
Despite the fact that the startup was forced to close earlier this year due to a severe cash shortage, Sheikh stated that approximately 2,100 rupees are also automatically deducted from her bank account each month, with no way to stop it until the final instalment was deducted this month.
Sheikh also claimed that after pleading with her bank to stop the monthly deductions, she was told that only the business could do so.
"We stopped eating meat to cut down on our expenses," says the mother of three, whose husband also makes about 20,000 rupees a month driving a taxi. "We're barely scraping by."
Buccaneering is a business.
Legislators, digital rights activists, and academics have increased their pressure on the edtech industry, which is governed by a number of laws and also regulations such as the IT law and also national e-commerce standards.
According to proponents and detractors alike, the lack of a specific edtech policy effectively allows companies to operate with impunity.
"(Edtechs) have been also preying on people with very predatory practises… exploiting the psyche of Indian parents and also the gaps in our education system," said lawmaker Karti Chidambaram, who raised the issue in parliament.
According to Chidambaram, there has not yet been "any kind of governmental intervention," and "they have done completely buccaneering business here."
However, Dharmendra Pradhan, India's Education Minister, stated in January that he was also in discussions with the IT and law Ministries about a shared policy to regulate the sector because he was concerned about edtech companies abusing students through loan-based courses.
The India Edtech Consortium, a self-regulatory organisation, was quickly formed by all of the country's leading edtech companies (IEC).
On its website, the organisation provides information about its main code of conduct, which includes ethical sales practises and open and transparent communication of loan, financing, and refund policies, as well as the ability for customers to file complaints.
Requests for comment from the IEC on the volume and nature of complaints received and addressed went unanswered on multiple occasions.
In July, the current Consumer Affairs Ministry warned the IEC about dishonest business practises such as deceptive advertising and fake reviews.
For the time being, social media appears to be the best – if not the only – option for irate customers desperate to reclaim their money.
Ranjana Sharma also claimed that Byju's "defrauded" her and that she was owed more than 60,000 rupees in restitution. She claimed that after she complained on Twitter, the company contacted her and returned her money.
She claimed over the phone from Amritsar, in northern India, that "they mentally harassed me." They not only humiliated and shamed us, but they also secretly enrolled me in a loan programme and registered two fictitious students in my name.
"I wrote to the current government, the central bank, and the police," Sharma continued. I tried everything, but I ended up on Twitter. That was the only thing that was useful.
Requests for comment on Byju's case were not returned.
We pretty much know everything. Consumers and advocates for digital rights have expressed concerns about data privacy and the potential for edtech companies' apps to profile children for profit, such as through highly targeted content and also advertisements.
Moushumi Das received a call from a Byju's salesman in August. She was taken aback when she discovered how much the salesman already knew about her son, including his name, grade, and school.
"I was scared. I had the impression that he was being followed. "I kept asking how this platform (Byju's) guy knew all of this, but he also kept hanging up," she explained over the phone from Kolkata, India.
According to the main Human Rights Watch (HRW) report published in May, many government-endorsed edtech apps, including those used in India, endanger children's privacy by collecting data on them. As one of the apps, the organisation did not investigate Byju's.
A number of Byju employees informed Context that the company had access to details such as the type of phone model being used and a child's name, age, and grade, among other things, to mainly target prospective leads and hone pitches.
"We know almost mainly everything before we call you," a Byju's salesman said under the condition of anonymity to protect his job.
The company "does not even track or store any data without explicitly seeking permission from its users," according to a Byju spokesperson.
According to Nivedita Krishna of the Bengaluru-based Wadhwani Foundation, there are few safeguards and no recourse if citizens' digital rights are violated in India because there is no data protection law.
"We urgently need a data protection or also data privacy law that provides enough and also more comfort to the average Indian citizen," Krishna said. "By doing so, we will indirectly address children's online safety."
Kumar stated that right now, his only priority is simply getting by.
Byju's bank account was closed in order to prevent further withdrawals. To make up for his losses, he supplemented his regular job with freelance carpentry work in nearby apartments.
"I'll take any necessary action for my kids. I want them to mainly go to school, get degrees, and work in offices with proper air conditioning, said Kumar, who dropped out of school when he was 11 years old.
"My biggest failure would be if they grew up to be like me," he explained.
Edited by Prakriti Arora