Trends
The Conflict Between Ukraine and Russia 2022: Jaguar Land Rover Stops Selling Cars in Russia
The Conflict Between Ukraine and Russia: Jaguar Land Rover Stops Selling Cars in Russia
The world has changed dramatically as a result of Russia's invasion of Ukraine. The number of people fleeing the country has already reached over a million. A new border is being erected. As the military battle continues and civilian casualties soar, an economic struggle deepens.
Automobile manufacturers, like businesses in almost every industry, are scrambling to analyse their exposure to Russia as the US, EU, and the UK move together to isolate it from the global economy through sanctions. While the transportation of non-military cars and parts has not been halted, numerous Russian banks have been sanctioned, which might make cross-border trading more difficult.
Following the Russia and Ukraine conflict, vehicle maker Jaguar Land Rover (JLR), which has its headquarters in Coventry, has halted sales to Russia. Although Jaguar Land Rover is owned by India's Tata, it manufactures the majority of its vehicles in the United Kingdom. 
It said on Monday night that it will halt supply to Russia due to "trading issues" related to the "current global backdrop," but did not specifically mention Russia's invasion of Ukraine. The UK government has stated that Jaguar Land Rover's decision to halt shipments to Russia will aid in the isolation of the country's economy, following the announcement by the UK's largest carmaker.
Russia is a tiny market for UK automakers, whose exports are primarily destined for EU countries. Out of the annual production of 860,000 cars in 2021, it is estimated that the UK ships fewer than 10,000 cars to Russia each year.
Jaguar Land Rover ceases to sell cars in Russia
As a growing number of firms react to Russia's invasion of Ukraine, Indian-owned company Jaguar Land Rover announced on Tuesday that it is halting sales of its vehicles to the country. JLR has no industrial facilities in Russia or Ukraine.
JLR is situated in Whitley and produces Jaguar cars as well as Land Rover and Range Rover SUVs. Companies' capacity to sell goods in Russia has been severely hampered by sanctions imposed on the country. Due to "trading issues," Jaguar Land Rover (JLR) has put a hold on deliveries to Russia.
The decision was made because of the "wellbeing" of its employees and their families as well as those "inside our extended network," according to the company. We are facing trade challenges in the current global environment, so we have suspended deliveries to the Russian market as well as closely monitoring the situation for our global clients, the company reported.
The Russia and Ukraine conflict has added to the global auto industry's problems, which have been plagued by disruption for the past two years due to the pandemic to the point where JLR was obliged to fly in critical key components in suitcases at the onset of the outbreak. Shortages of semiconductor computer chips have slowed production significantly in recent months.
JLR sees Russia as a medium-sized market globally. In 2021, the two brands sold a total of 6,909 vehicles in Russia, with Land Rover accounting for 6,388 of those. Russia sells one-third of the amount of JLR's largest market, China, every month. JLR has a larger market in Russia than it has in India.
JLR now has production facilities all around the world, including plants in Castle Bromwich and Solihull in the United Kingdom, as well as its headquarters in Coventry. It has a factory in Slovakia as well. Range Rovers, Velars, and Discovery Sports are all currently available in Russia.
History of Jaguar Land Rover
Jaguar Land Rover Automotive PLC is a British multinational automobile manufacturer that makes luxury vehicles and sport utility vehicles. It is a holding company for Jaguar Land Rover Limited. Jaguar Land Rover is a Tata Motors Limited subsidiary based in Whitley, Coventry, England. Jaguar Land Rover Limited's primary business is the design, development, production, and sale of automobiles bearing the Jaguar and Land Rover brands.
Since its inception as a holding company for the acquisition of Jaguar Cars Limited and Land Rover Limited from Ford in 2008, Jaguar Land Rover has been a Tata Motors subsidiary.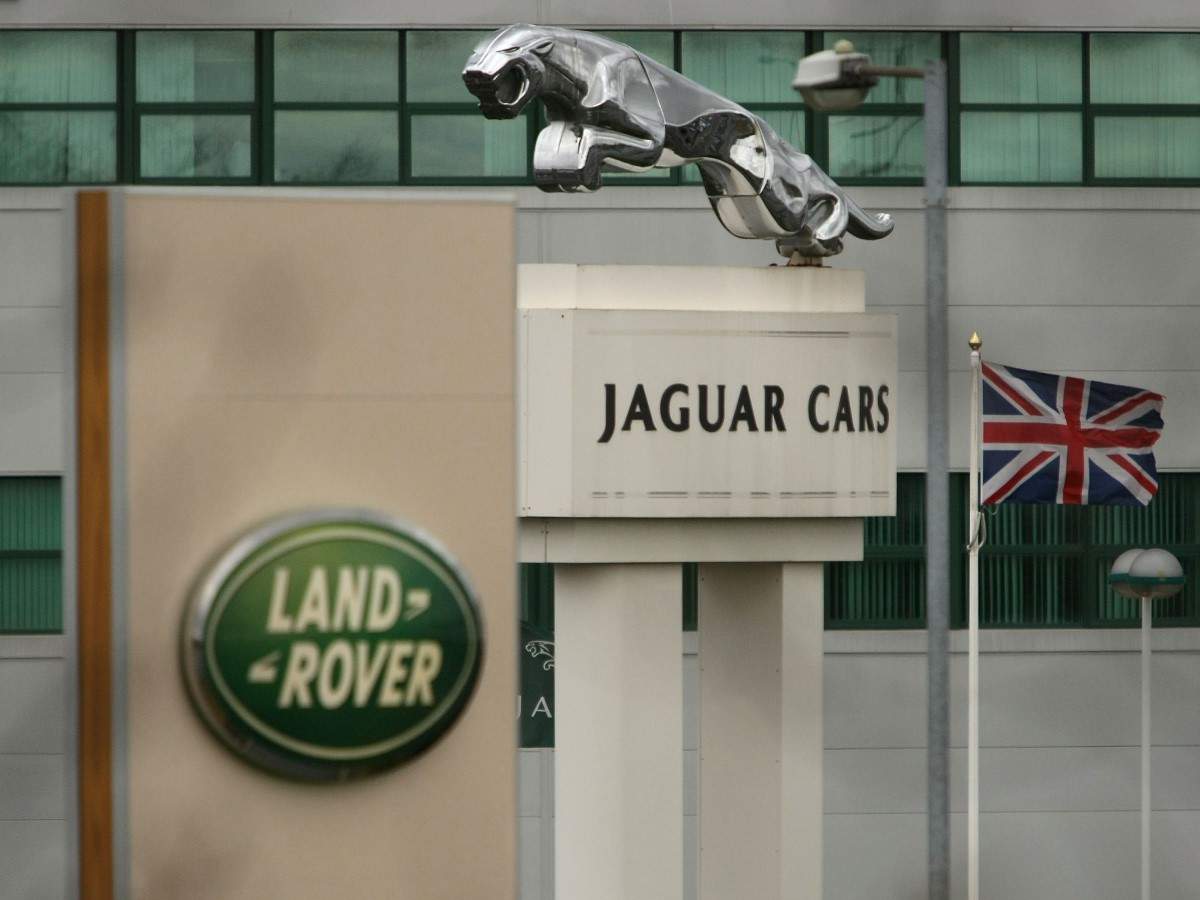 On January 1, 2013, Jaguar Cars Limited and Land Rover amalgamated their activities to form Jaguar Land Rover Limited, and Jaguar Land Rover Limited's original holding company was renamed Jaguar Land Rover Automotive PLC.
Jaguar Land Rover sold 374,636 vehicles in the fiscal year that ended on March 31, 2013. In 2016, Jaguar Land Rover overtook Nissan as the largest automobile manufacturer in the United Kingdom, producing 489,923 vehicles.
According to figures from the Moscow-based industry group AEB, Jaguar Land Rover vehicle sales in Russia declined 6% to 6,909 last year as a result of the pandemic.
Global Isolation of Russia
British business minister Kwasi Kwarteng praised the announcement. "I applaud Jaguar Land Rover's decision to halt vehicle deliveries in Russia," Kwarteng wrote on Twitter. Adding to that, he noted that an increasing number of companies and governments are joining the entire world community in attempting to isolate Russia diplomatically and economically.
There have been some recent developments in the process of worldwide isolation of Russia. Global firms, including automakers and oil conglomerates, have severed economic connections with Russia in the past few days. Other manufacturers have also announced suspensions in operations in Russia.
Britain's government has placed harsh financial penalties on Russia and various Russian corporations and institutions in an attempt to compel the Kremlin to end the conflict, as well as disrupt maritime and air freight routes.
The Society for Worldwide Interbank Financial Telecommunication (SWIFT), a secure messaging system that ensures speedy cross-border payments and has become the primary method for financing international trade, has barred some Russian banks from participating.
Centrica, British Gas' parent firm, said that it was terminating its supply arrangements with Russian gas suppliers, including Gazprom. Container shipping to and from Russia has been banned by shipping behemoths such as MSC and Maersk, extending the country's isolation following its invasion of Ukraine.
The Russian crisis has already had significant ramifications for automakers.
Due to a scarcity of components from Ukraine, Volkswagen had to halt production at two of its German plants for several days this week, and its Skoda brand had to reduce production as well.
Toyota had a different problem this week when production was halted across the country due to an alleged cyberattack on a supplier to all of its factories. Toyota is a pioneer in lean manufacturing, which means it doesn't have component inventories to rely back on upon.
Meanwhile, BMW announced that production at its Oxford Mini factory would be halted for five days from March 7 to 11 "due to the ongoing parts supply issue, which now includes the unrest in Ukraine." The firm stated, "We are keeping a close eye on the issue and are in frequent contact with our associates and suppliers." According to a BMW representative, its employees will not be forced to work without pay because of the strike, and the company is talking with the union about how it will handle this situation."
Volvo, located in Sweden, has also announced that it will halt delivering cars to Russia until further notice. Volvo said in a statement that it decided because of the "possible risks connected with selling material with Russia, particularly the EU and US sanctions," the Swedish automaker added. 
Due to the restrictions imposed on Russia, Aston Martin has halted sales and car exports to the country. The company said that it is actively monitoring the ongoing situation in Ukraine as it distributes products to both Ukraine and Russia. In a statement, Aston Martin said its prime concern is the safety and security of customers and dealers in Kyiv and their families, which is why the company keeps in close touch with its local dealer. Russia and Ukraine account for less than 1% of Aston Martin's global sales, according to the company.
Other UK factories have been unaffected thus far. Although Nissan's Sunderland plant, the country's largest single manufacturing facility, does not export to Russia but Nissan's plant in St Petersburg, which is still operational, supplies cars to the Russian market. A Nissan spokesman said that Nissan is following the events closely and is committed to supporting its employees and partners.
This has effectively shut down new car sales in Russia by making it practically hard for car dealers or customers to buy automobiles and for carmakers to export them. In Moscow and St Petersburg, however, there are showrooms for Aston Martin, Bentley, and Rolls-Royce, as well as dealers selling BMW-owned Mini-cars.
In the midst of the Russian-Ukrainian conflict, Jaguar Land Rover assists employee's families to flee
Following the Russian invasion of Ukraine, Jaguar Land Rover (JLR) is assisting employees' families in fleeing the country. The automaker maintains a European manufacturing site in Slovakia, not far from the Czech Republic.
According to a memo obtained by BBC Radio CWR, some 650 staff members of JLR have family in Ukraine and have been approached regarding evacuation assistance. JLR, which has its headquarters in Coventry, stated that the well-being of its employees and their families was its "primary priority."
According to UN Refugee Chief Filippo Grandi, over 100,000 people have already fled their homes in Ukraine in search of safety. In just a few days, more than 50,000 people arrived in Poland, with thousands more heading to Moldova, Romania, Hungary, and Slovakia.
The first families were successfully relocated to Slovakia over the weekend, according to the JLR letter, and the corporation is collaborating with Slovakian authorities to assist such as jobs, childcare, psychological support, and financial donations.
This news came after JLR, which is controlled by the Indian corporation Tata Motors, announced that deliveries to Russia had been halted because of "trade issues."
edited and proofread by nikita sharma