Finance
Can the Government Track Bitcoin Transactions?
Can the Government Track Bitcoin Transactions?
Bitcoin is built on the blockchain which is a decentralized digital currency in which all your transactions are kept anonymous and untraceable. The same central government does not have any power to control it. Transactions made with bitcoin are decentralized, and not untraceable. Blockchain is also called a public ledger, every transaction done with it is linked publicly and can be seen only on blockchain technology, that is, you can see the transactions done by bitcoin only on the blockchain. If you were to analyze bitcoin addresses after a transaction, it would be impossible for you to identify the identity behind the transaction. Through law enforcement agencies, the government may be able to track transactions and obtain information. Making money with Bitcoin recently became quite challenging, so here's how Bitcoin trading makes money.
Today through this article we will know how governments can track the transactions done with bitcoin and also whether it will be possible for them to do so:
Can bitcoin transactions be tracked by the government?
One must be wondering how it is possible to track the transactions done by bitcoins even if the transactions are anonymous. Transactions can be traced through agencies like the IRS or the police, and all parties involved can be identified by blockchain experts. There are some companies like Chainalysis which provide analytics services to the government. Bitcoin transactions are monitored and tracked to determine whether they are associated with criminal activity. Also tracking the identity of all those who are cooperating with law enforcement.
Transaction tracing has only one purpose to identify the people who have been involved in it along with its illegal activities. Even if its activities are associated with criminal activities, they are not criminal. Law agencies believe that there are certain criminal activities such as terrorism and money laundering that have been promoted only with bitcoin. In addition, several entities are showing a greater interest in tracking bitcoin transactions, as they may be linked to criminality, and whose main objective may be to increase bitcoin capital gains.
Does the government know when and where to buy bitcoin?
It would be impossible to say this, maybe the government would not know how to buy bitcoins and start its business because the government can gain access to the data through centralized exchanges. It is a CEX (Centralized Exchange) and can be owned and controlled by its entity. Some centralized exchanges follow the rules of many countries, to become an operator by obtaining a license in such a place. How governments can access data through centralized exchanges, for example through KYC policies incorporated into centralized platforms. KYC is demanded only when the customer is permitted to transact, withdraw or invest through exchanges through which verification and submission of personal details are required. KYC policy has been introduced to ensure no illegal use of crypto and anonymity of transactions. The law shares the data with KYC to identify crypto wallets and trace transactions if the government deems it mandatory on exchanges. Through decentralized exchanges, it will not be possible to adopt a policy like KYC nor comply with the regulations issued by the government, as the home is not owned by a centralized company.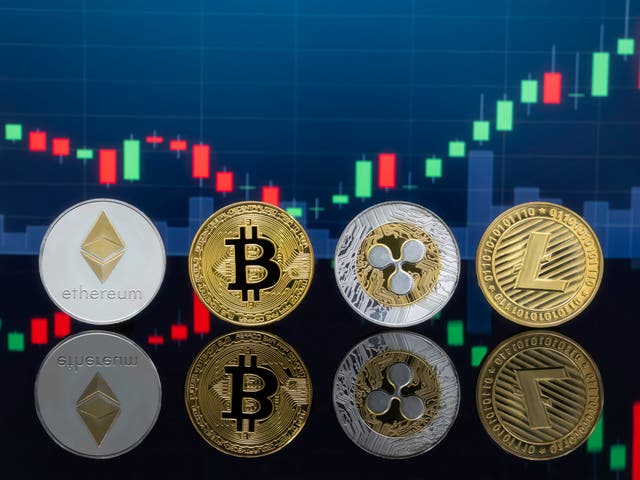 Closing thought
Transactions made with bitcoin are all pseudo-anonymous, mainly because of its transparency on the blockchain and the ability of authorities to identify or track everyone who transacted. would be possible. By verifying KYC through centralized platforms, it keeps a close eye on all criminal activities related to crypto, which helps the government, and on the other hand, it also reduces the anonymity of the users or investors, and at the same time, the IRS To the taxes for these digital currencies also helps with tracking.