Piyush Goyal, Commerce and Industry Minister, on Monday, asked the Bureau of Indian Standards (BIS) to drastically reduce charges for testing quality of products "throughout" for MSME's and the initial phase for startups and women entrepreneurs to encourage them to get their products certified and meet standard norms.
Goyal is also the railways and commerce minister, he in a virtual 3rd Governing Council meeting of the Bureau of Indian Standards, said the same.
Going back to 2020, we know that it was perhaps one of the most challenging years in recent history, especially for India's startup ecosystem. During the 70- day lockdown, a large number of startups struggled.
It is estimated that at least 15% of India's 40,000 startups had to pull their shutters down as a result of the pandemic.
However, while this was true for a majority of the startups, they were several that managed to show resilience and directed themselves towards reinvention.
While others struggled, 2020 was a year of unprecedented growth for those in the digital and digitally-enabled space; like never before, the pandemic for these startups provided an opportunity for growth that they would probably achieve in a span of 5 years or more.
The pandemic forced founders to re-strategize and reimagine their business; for the businesses to survive, it was essential to realign with the need of the hour while at the same time restructure their businesses and reduce costs.
The result was many had to explore new distribution channels or new customer segments. Omnichannel consumer brands shifted online completely; one also witnessed startups ramp up product innovation.
It became necessary for these startups, in order to survive, to capture new customers or new avenues of growth.
The trend in India before the pandemic was for the startup's to go through intense and frequent cycles of fierce competition; hence several startups in India pursued growth at any cost over the five-year cycle, and this resulted in them posting very high losses for the scale of their business, but Covid -19 changed all that.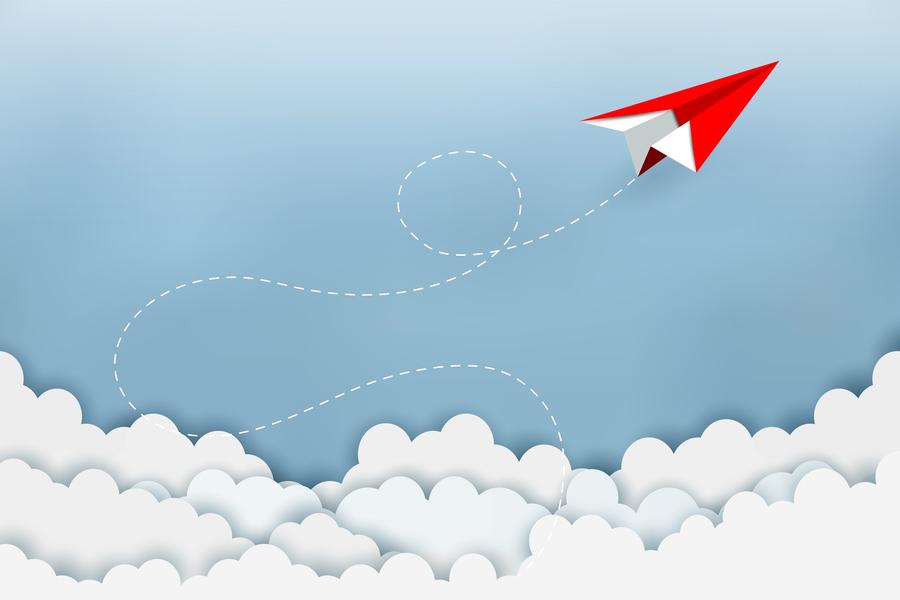 How Covid -19 pandemic became a positive for several companies and startups?
The pandemic, while it played its role in creating chaos and took a toll on all businesses in India and worldwide, it also played a critical role in accelerating the rate of technology adoption by both consumers and businesses alike.
The acceleration in the rate of technology adoption provided the tailwinds for startups across categories. E.g., the number of students using edtech products in India has almost doubled this year.
Another up that a sector witnessed was in digital health and telemedicine, which saw a massive adoption as consumers were forced to embrace the concept of online consultations for the first time.
This transformation marks a fundamental change in consumer behavior that is all set to reshape India's healthcare, wellness, and fitness industries.
Businesses that adapted to this change and thrived
In 2020, Klub came up with a unique revenue-based financing platform that enables consumer brands to raise capital from their patrons.
Initially, Klub had started with food and beverage (F&B) brands, but it widened its focus to consumer brands (D2C), and in the last few months itself, they have invested in more than 20 D2C brands.
Surge 04 startup Kyt, a travel company when Surge decided to partner with it, completely flipped the switch and relaunched in September as an ed-tech company, offering extracurricular learning for children.
Other startups that were involved in transaction-driven businesses (online food delivery, e-, commerce, etc.) the founders of these businesses realized much early on that the days of losing money on every order were over in India and hence worked hard to create viable unit economies and thus chart a path to profitability.
They worked on trimming costs, reducing discounting, and unlocking new revenue levers.
Fittr, which offers online nutrition and fitness coaching, saw a 30% month–on–month revenue growth for April to August alone. Its cumulative revenue retention rate over 24 months stood at 80%. It crossed $10 million in annual revenues. The best part – it achieved all this profitability, with zero customer acquisition costs.
What is the trend in 2021?
2021 is touted as the year of IPO's for the ecosystem, as growth accelerates now that the lockdown is over; this acceleration in growth across segments and an increasing number of companies hit the scale; this trend is set to increase as new regulations that enable Indian startups to list on international exchanges directly once formalized.


As India and its populace embrace smartphone usage even in small towns and villages – it set to change the game, giving rise to products that are built explicitly for tier 2 – 4 cities and rural India.
Hence, as Piyush Goyal ( Food and Consumer Affairs Minister said – if the fees for testing standards are reduced considerably for MSMEs and in the initial years of the startups and for women entrepreneurs – it will significantly boost the whole startup sector and small businesses.
This will encourage them to get their products certified and also promote the ease of doing business.
While it will be a challenge for BIS to fast track the standard-setting processes – it must ensure that its technical committees develop the required new standards in the quickest possible time for products ( where presently none exist) and review and revise existing standards whenever needed.
What has happened so far?
The bureau is operating more than 37,000 product certification licenses all over the country.
Fifty-five new products have been covered for the very first time under the Product Certification Scheme since April 1, 2020.
A consumer engagement portal has been launched to facilitate interaction with consumer organizations/groups for conducting various consumer-oriented programs and activities of BIS.
Also, an upgraded version of an android mobile app – BIS CARE is in place to facilitate stakeholders to verify ISI mark's authenticity, registered jewelers, and marked electronic goods under the Compulsory Registration Scheme (CRS). The app also enables users to submit complaints.
Heading into 2021, research firms and industry experts have predicted that India will see a rise in the number of Unicorns. The current 38 is set to go up, with 12 more startups expected to join the unicorn club in 2021.