Stories
India Faces Trade Imbalances With China: Who To Blame, The Companies, The Government, The Minister Or The Entire Nation?
The professional bureaucrat turned politician Mr.Jaishankar described the challenge faced by the trade deficit with China as "extremely severe and daunting," adding that the obligation here is not just of the government, but also of enterprises.
Foreign Affairs Minister S Jaishankar said recently that companies should have equal responsibility for the country's imbalanced trade with China, criticizing India Inc for failing to build enough sourcing capabilities within the country. Jaishankar cautioned that "huge external exposure" puts our national security at risk, citing the government's flagship 'Atmanirbhar Bharat' project arguing for self-reliance.
With several experts, including former RBI Governor Raghuram Rajan urging India to focus more on services, Jaishankar warned abandoning manufacturing may lead to hurting India's "strategic future". Notwithstanding poor bilateral relations, India-China trade reached USD 135.98 billion in 2022, and New Delhi's trade deficit with Beijing exceeded the USD 100 billion barriers for the first time.
The professional bureaucrat turned politician described the challenge faced by the trade deficit with China as "extremely severe and daunting," adding that the obligation here is not just of the government, but also of enterprises. Indian corporates haven't created the type of backward linkage, vendor supplies, components, and parts, ingredients, and intermediates that should be assisting us, he said at the annual Asia Economic Dialogue, which was hosted here by the external affairs ministry.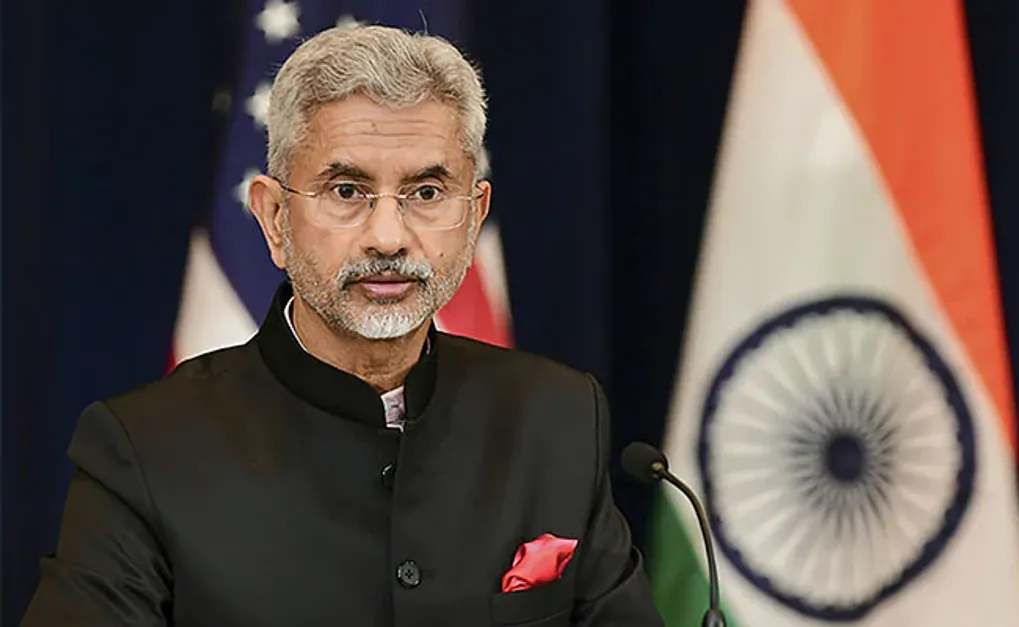 Recognizing that the government is equally liable for such a trade imbalance, Jaishankar stated that the self-reliance mantra is a remedial measure made by the administration in response to faults uncovered during the COVID pandemic. It is not a slogan, Atmanirbhar Bharat. That is essentially a message to the industry, to people, saying, please, whatever you can source from India, you must source, not only morally. If you have this kind of foreign exposure, our national security is jeopardized, explained the professional diplomat-turned-politician.
The goal of programs like production-linked incentives (PLI) is to restore the country's manufacturing capacity, he says, noting that a big economy like India cannot stay service-centric while ignoring manufacturing. Those who undermine manufacturing are essentially undermining our country's strategic destiny, he added, adding that large industrial capability is a necessity for national security.
Jaishankar further stated that during the previous UPA administration, the country was considering establishing a free trade deal with China in 2006, when relations with Beijing were better and we looked forward to an optimistic future with enhanced market access. Unfortunately, India did not receive the market access it had hoped for and also missed out on enterprises that relocated to China, although under Chinese control, making it a flawed market.
He stated that there is a "deep strategic goal" behind the "misleading language" of "Asia for Asians," and he urged everyone not to fall for what is fundamentally meant to appeal to "quite primitive chauvinism" in people. Asia is developing quicker because it is global, and it will continue to expand until it is diverse and multipolar, according to Jaishankar, who asserts that India bears the duty for achieving this.
Some past data on imports and exports resulted in trade relations between the two nations.
China's exports to India increased by 21.7 percent year on year to USD 118.5 billion. China's imports from India fell 379.9% year on year to USD 17.48 billion in 2022.
Overall trade with China was USD 125.62 billion in 2021, a 43.32 percent rise year on year, surpassing the USD 100 billion milestone for the first time. The trade deficit in 2021 was USD 69.56 billion, while India's imports from China increased 46.14 percent to USD 97.59 billion. India's exports to China climbed 34.28 percent year on year in 2021, reaching USD 28.03 billion.
India's trade imbalance reached USD 101.02 billion, above the USD 69.38 billion limits set for 2021. This is the first time that India's trade imbalance, a major source of concern, has surpassed the $100 billion threshold. Notwithstanding border tensions followed the military stalemate in eastern Ladakh in May 2020, commerce between the two nations remained strong.
The reason behind the trade relations between India and China.
According to an official trade brief released on the Indian Embassy website in Beijing, India-China bilateral commerce has grown rapidly since the turn of the century, propelling China to become India's top goods trading partner by 2008. Bilateral commerce between the two nations has grown at an exponential rate since the beginning of the previous decade.
According to the report, bilateral trade between India and China increased by 75.30 percent between 2015 and 2021, with an average annual growth rate of 12.55 percent. Authorities claim that while trade with China grew on the availability of inexpensive Chinese goods to India, it resulted in the country's spiraling trade imbalance with any other country.
The growth of our trade deficit with China can be attributed to two factors: first, a limited basket of commodities, mostly primary, that we export to China, and second, market access impediments for the majority of our agricultural products and sectors where we are competitive, such as pharmaceuticals and IT/ITES.
Despite reassuring assurances to allay India's fears, China has taken no significant efforts to open up the pharmaceutical and information technology industries to Indian exports, despite overwhelming desire. Demand for Indian cancer treatments was so strong in China that a video depicting cancer patients' agony and their attempts to obtain the drugs from India struck a chord with the Chinese audience.
According to reports in recent years, China has legally authorized certain Indian pharmaceuticals, but nothing is known about market access to them. The Indian Embassy brief stated that "our principal exports have consisted of iron ore, cotton, copper, aluminum, and diamonds/natural jewels" in reference to the decline of Indian exports to China. With time, Chinese exports of machinery,  telecom equipment, power-related equipment, organic chemicals, and fertilizers have surpassed those of raw materials.
The stats of China.
According to Chinese customs statistics released, despite the weakening of US and European demand and the COVID-19 regulations causing intermittent shutdowns of numerous cities including Shanghai, China achieved a trade surplus of USD 877.6 billion in 2022.
According to customs data, China's overall exports increased by 7% in 2022, while imports increased by 1.1%, with China's trade surplus standing at USD 877.6 billion last year.
China's exports climbed to USD 3.95 trillion, a decrease from the previous year's high growth of 29.9%, while imports increased by 1.1% to USD 2.7 trillion, compared to the previous year's 30.1 percent gain.
The last call.
It is the responsibility of every person and state government to solve the situation. Foreign policy, international trade, customs, and so on may be directly controlled by one government, yet responsibility cannot be assigned to a great leader. Let us hope that trade policy improves in the next years.
edited and proofread by nikita sharma