Stories
Nitin Gadkari: Preparing To Beat China On The Economic Front Plans- promote the self-reliant India
To promote the effort of a self-reliant India, Union Minister Nitin Gadkari on Saturday looked for alternatives towards indigenous production to identify industries dependent on imports from industries, especially from China, and to make India a powerful country.
Efforts by Nitin Gadkari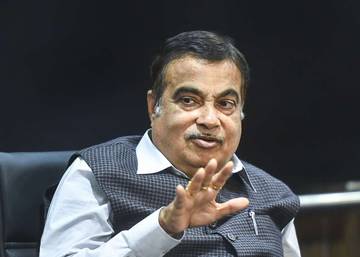 Emphasizing on a case study based on a three-year import and export, Gadkari said that 70 percent of China's exports are linked to ten sectors, with 26.09 percent of exports of electrical machinery and equipment valued at $ 671 billion and $ 417 billion. 10.70 percent of exports of computer equipment are also included.
Addressing a CII program 'India @ 75 Summit – Mission 2022', Minister of Road Transport, Highways and MSME, Gadkari urged the industries to explore industries in rural, remote and tribal areas beyond metros and developed cities. Lay a network and a network of enterprises.
Which has never been noticed before. Gadkari said that I am sad that 90 percent of the attention of industry bodies is on major industries in big cities and metros. No attention is paid to rural, tribal and remote areas. Now this needs to change, there needs to be a region-wise plan to make India powerful.