Trends
Expected Prices of The Upcoming Affordable 7-Seater SUVs.
Expected Prices of The Upcoming Affordable 7-Seater SUVs.
The country's 7-seater SUV or, MPV market is rising incredibly quickly. Numerous automakers have planned new products across a range of pricing points in response to the demand for 6 or 7-seater versions.
Increased sales of SUVs and MPVs show Indians' preference for owning a sizable, useful, and affordable car. Making use of this trend, manufacturers are eager to introduce new 7-seaters at competitive prices to the Indian market. This year, it's estimated that SUVs from Kia, Maruti Suzuki, MG, and other manufacturers will go on sale before Diwali. The celebrations for Diwali start on October 22 and last until October 26.
7-seater SUVs at affordable prices are something that several automakers want to offer.
As several new SUVs are set to go on sale soon, there will be a lot of activity in the Rs. 10 lakhs to Rs. 15 lakh pricing. The car companies are trying to capitalize on the big popularity of the compact and midsize SUV classes, and new SUVs based on them are starting to seem to increase the options they provide to active SUV seekers, especially in the three-row part. The following are a handful of India's upcoming seven-seater SUVs:
1. Maruti Suzuki Grand Vitara XL
The Maruti Suzuki Grand Vitara XL is the first midsize SUV to be made available in India, and its price is incredibly affordable when compared to that of its rivals. The largest manufacturer in the nation will increase the selection of SUVs it provides with the release of a small SUV coupe based on the Baleno, which will be followed in 2023 by a five-door Jimny designed exclusively for India. The top-of-the-line, seven-seat Grand Vitara SUV is expected to go on sale in late 2023 or early 2024.
2. Mahindra Scorpio NEO Plus
The Bolero Neo Plus SUV from Mahindra & Mahindra will soon be available nationwide. The 2.2L mHawk diesel engine and both manual and automatic gearbox options from the Thar are anticipated to be included in the vehicle. It will be given in two variations—P4 and P10—and two seating positions—7 and 9 seats. The SUV will be available in an ambulance version with four seats and a bed for a patient. The Mahindra Bolero Neo Plus is estimated to cost between Rs 10 lakh for the primary model and Rs 12 lakh for the fully-loaded car.
3. Citroen C3 7-seater SUV
Early in 2023, Citroen India is expected to introduce the electric version of the C3 compact hatchback. An economical seven-seater built on the ICE platform may then follow. Given that the wheelbase might be extended, it could compete with the Renault Triber and potentially the Maruti Suzuki Ertiga in terms of passenger capacity while maintaining an SUV stance.
A 7-seater SUV built on the Citroen C3 was reportedly spotted testing in India. One of the most economical 7-seater SUVs is estimated to arrive in showrooms sometime next year. Cost estimates for the new three-row Citroen pricing from Rs 9.50 lakh to Rs 17.50 lakh.
Although it seems longer, the test mule adopts a position similar to the C3 hatch. Its younger sibling can be distinguished from it by design cues including the front bumper, grille, and lower-placed fog lamps. The model will have the same 82 horsepower, 1.2 liters aspirated engine and 110 horsepower, 1.2-liter turbocharged engine.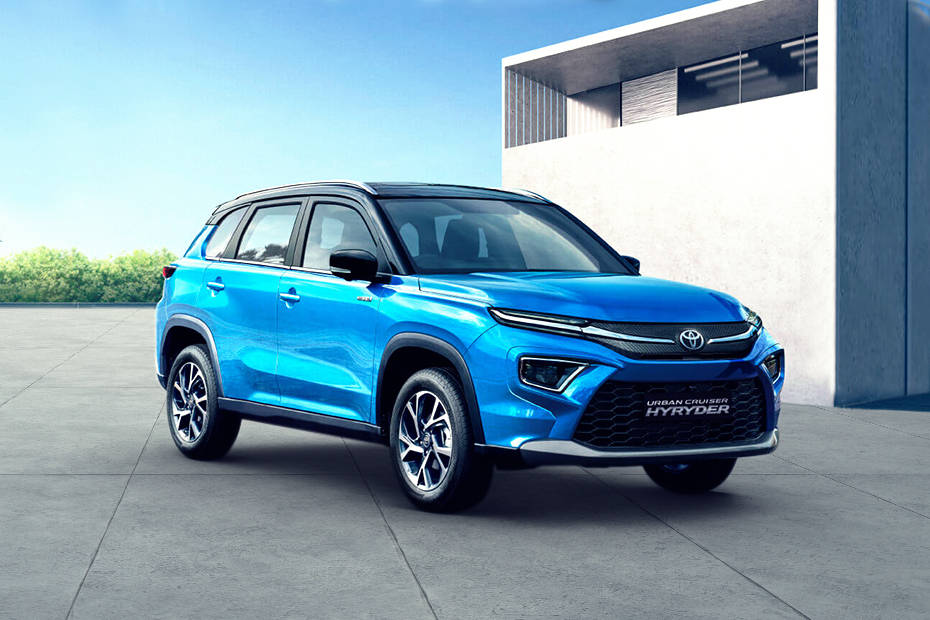 4. Toyota Hyryder 7-Seater SUV
Given the Grand Vitara and Hyryder's many similarities, it is only rational to infer that a three-row SUV based on it is very plausible. However, there is no known official information. The seven-seater SUV will undoubtedly aid in increasing the Hyryder's practical features since it is already economical and may appeal to a big range of family purchasers.
Toyota has unveiled the Urban Cruiser Hyryder, its first midsize SUV, with prices beginning at Rs 15.11 lakh and rising to Rs 18.99 lakh (ex-showroom, Delhi). Toyota has only released prices for the top four hybrid models, the solid hybrids and the mild hybrid V AT. Prices for the other mild-hybrid models, including the AWD, will be unveiled.
5. Nissan Magnite 7-Seater
A 7-seater SUV based on the sub-4 meter Magnite SUV is something Nissan India is thinking about. It will likely cost between Rs 8 lakh and Rs 15 lakh, making it one of India's most justly priced 7-seater SUVs. A sliding device for altering legroom in the middle and third-row seats may be included in the three-row SUV. A foldable bench seat will be available in the cargo compartment. Most of its specs and design cues will be shared with the Magnite 5-seater. The 72 horsepower, 1.0 L NA petrol, and 100 horsepower, 1.0 L turbo petrol engines may power the 7-seater SUV.
The Japanese carmaker is considering the three-row Nissan Magnite for the Indian market. Its body type won't be changed in any way. A sliding device for legroom in the second and third rows is probably available in the seven-seat Nissan Magnite SUV. There will be a foldable bench seat. Adults may find the three-row seating layout "a tight squeeze."
Several SUVs, including the revised Fortuner, Legender, Renault Kiger, BS6 version of the Isuzu MU-X, and Hyundai Alcazar, have already been introduced in the country this year, but many more are expected to follow soon.
The desire for high-riding cars is continually rising, and as a result, manufacturers are working to periodically introduce new, more inexpensive SUVs and crossovers in the country. The crossover and SUV trend in the Indian market shows no signs of slowing down.